When it comes to inspiration boards, one of the most frequent requests that I've received lately is for an Outlander wedding! I'll confess that I'm not intimately familiar with the show or the books, but it was hard to resist the romance of the Scottish Highlands. I hope today's heather purple inspiration will live up to Claire and Jamie's romance!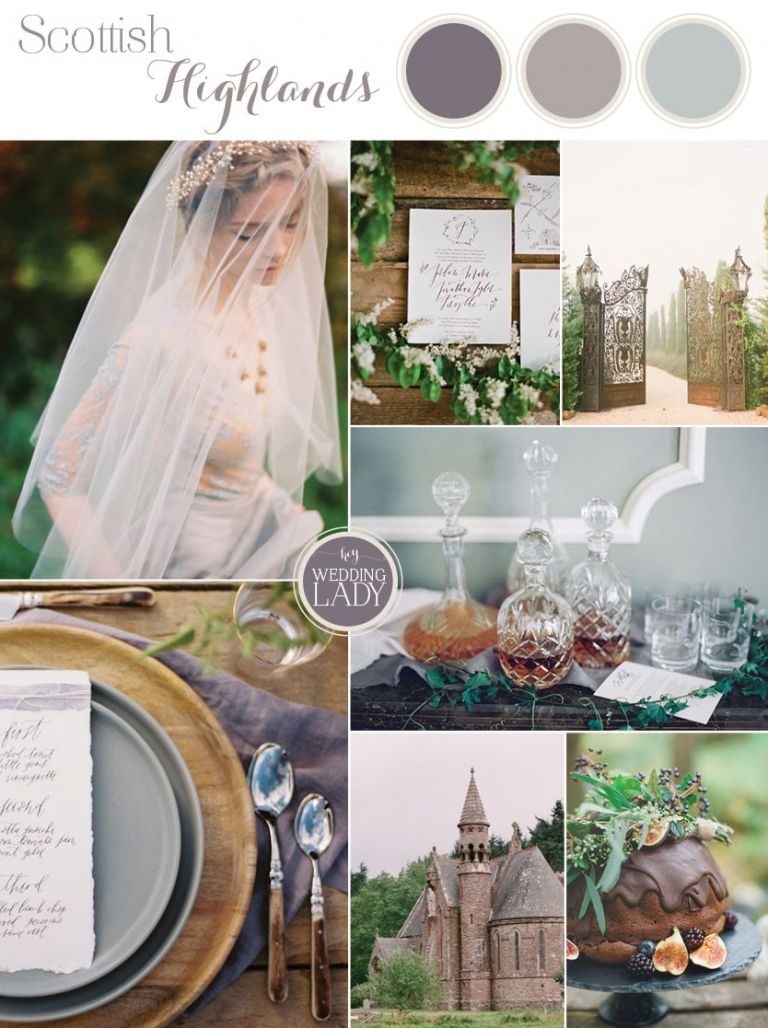 As I understand it, most of the draw for the Outlander show is the gorgeous setting, the off the charts chemistry between the main characters, and Sam Heughan in a kilt. I can personally test to the dreamy, otherworldly beauty of the highlands – rolling hills and deep valleys covered in scrubby purple heather and delicately veiled with mist. I wanted to bring that natural beauty into play with a palette of soft, shifting purples, grays, and greens.
The out-of-time nature of the narrative gave me lots of scope to play with – it would be easy to default to knitwears and kilts, tartan and thistles for a design, but not especially imaginative. The beauty of creating a design based on an existing work is the range of interpretations you have to play with. To that end, I wanted to bring in simple, natural details to incorporate the show's place in time, along with some hallmarks of modern day Scotland. A long trestle table set with handmade platters and plates would make the main characters feel right at home, adorned with garlands of heather, ferns, and berries. A sleeved gown with trailing skirts marries Claire's life in the 1940's with her Highland existence, creating a romantic look perfect for a modern bride!
PHOTO GALLERY –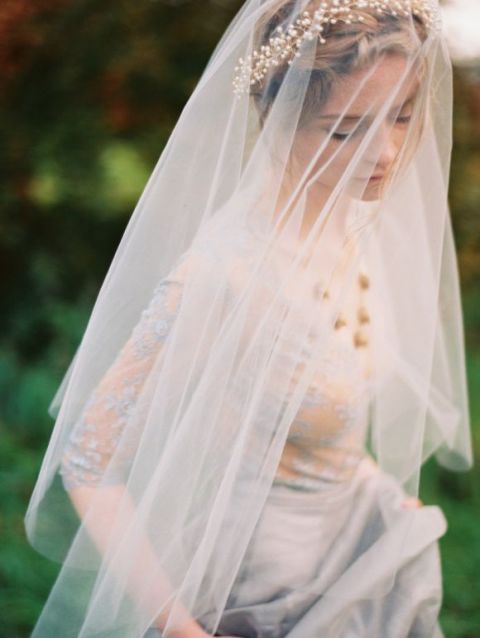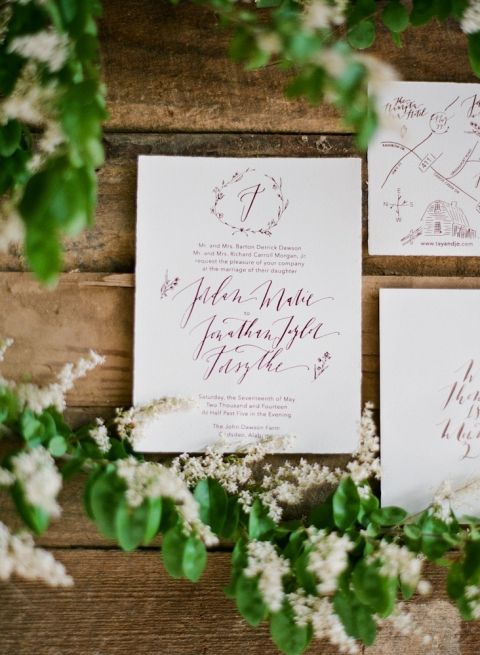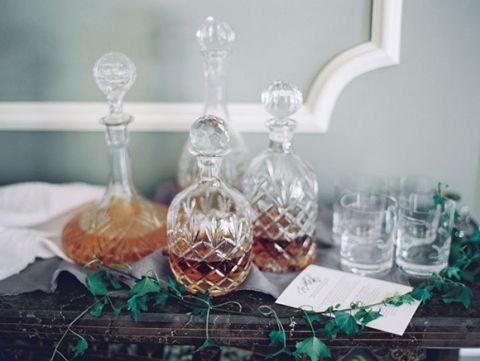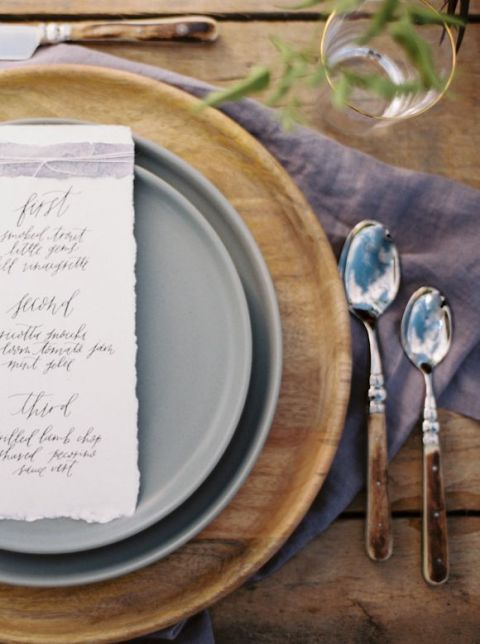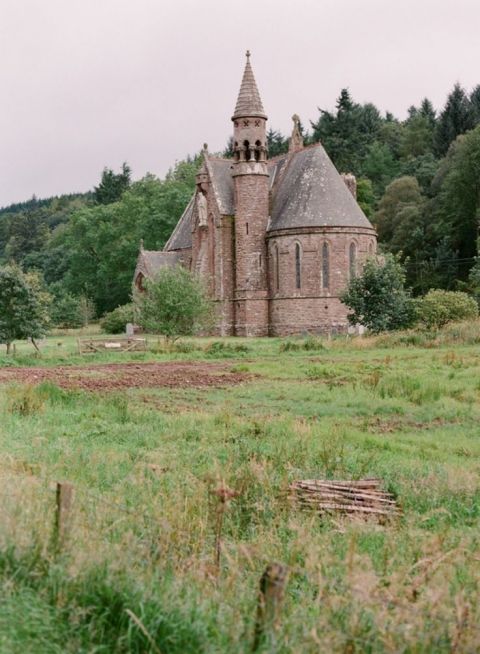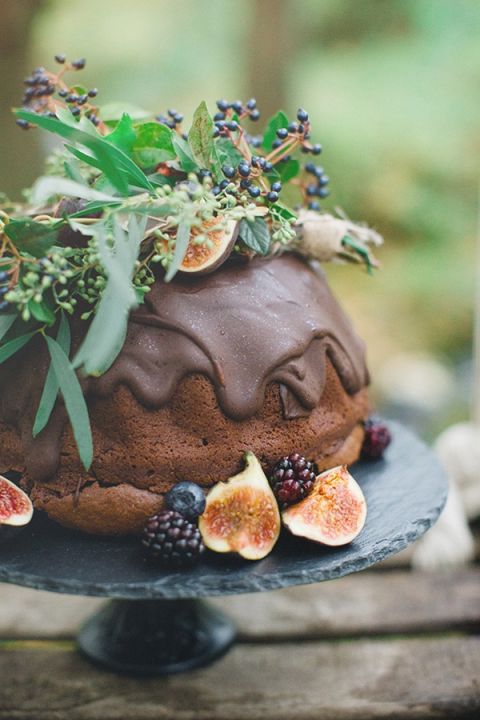 PHOTO CREDITS –
Veiled Bride – Photography by Erich McVey, Styling by Pearl & Godiva via Wedding Sparrow | Hand Lettered Invitations – Photography by Mandy Busby, Stationery Design by Signora e Mare via Snippet & Ink | Wrought Iron Gates – Located at the Borgo San Pietro via Photographer KT Merry | Scotch Whiskey Bar – Photography by Ashley Sawtelle, Styling by Laurel & Rose via Magnolia Rouge | Natural Place Setting – Photography by Katie Grant Photography, Styling by Katie Grant and Connie Dai via Wedding Sparrow | Scottish Church – Photography by Edward Osborn via Style Me Pretty | Rustic Cake – Photography by Chantal Lachance Gibson Photography, Design by Lemonbox Studios Ltd, Cake Design by Three Sisters Bake via Whimsical Wonderland Weddings
Scottish Highlands Inspiration for an Outlander Wedding