We don't do things half way in the wedding community – as this unbelievably gorgeous styled proposal from Dana Fernandez Photography can attest! When Dana found out that her nephew was planning to propose to his lovely girlfriend, she wanted to make sure that it would be an incredible memory for the two of them.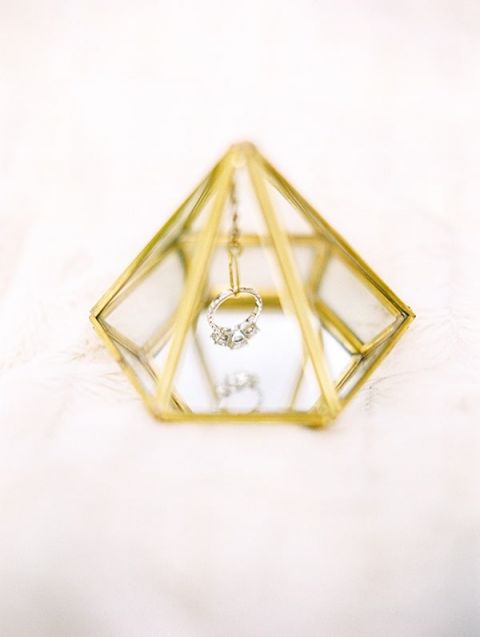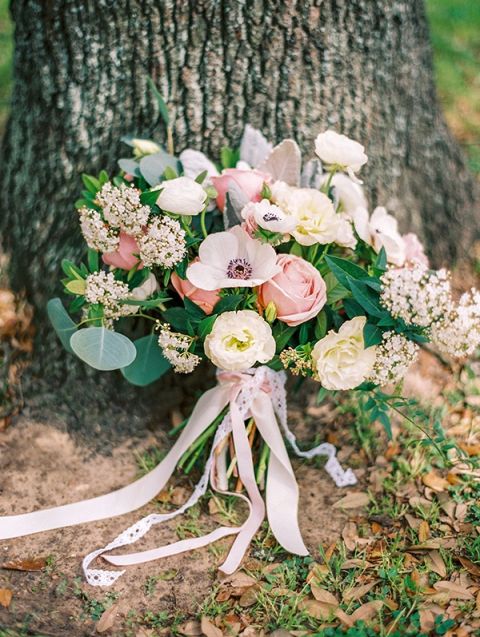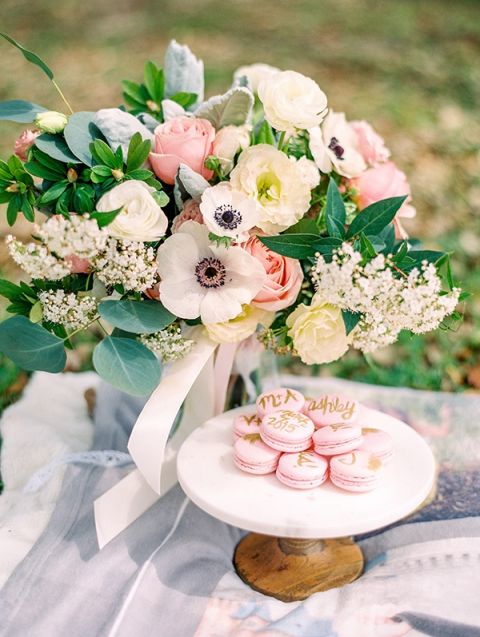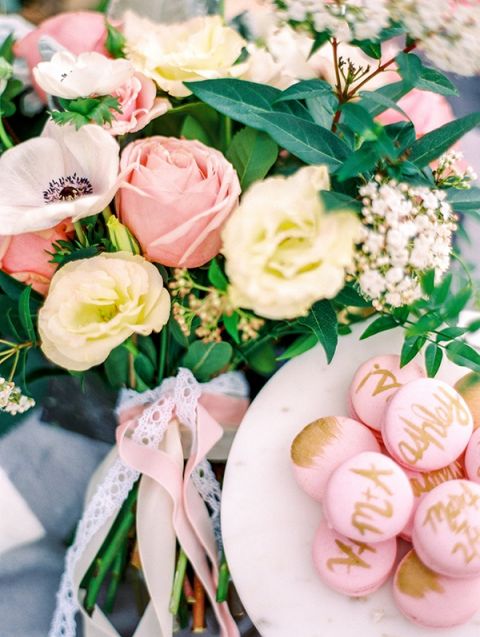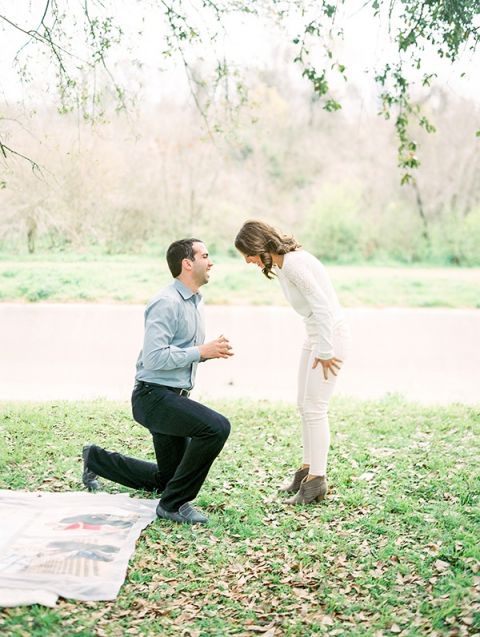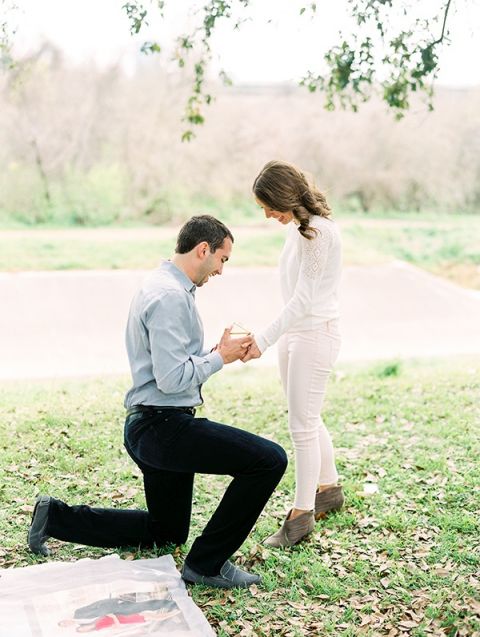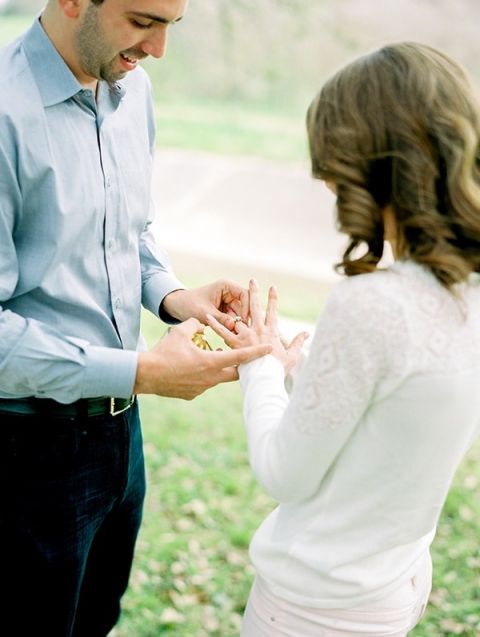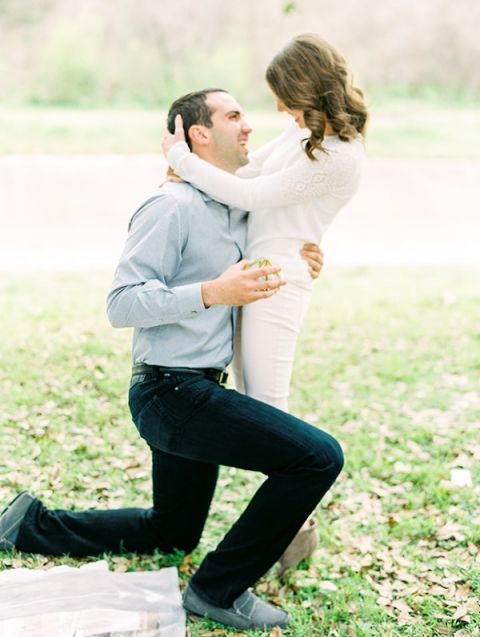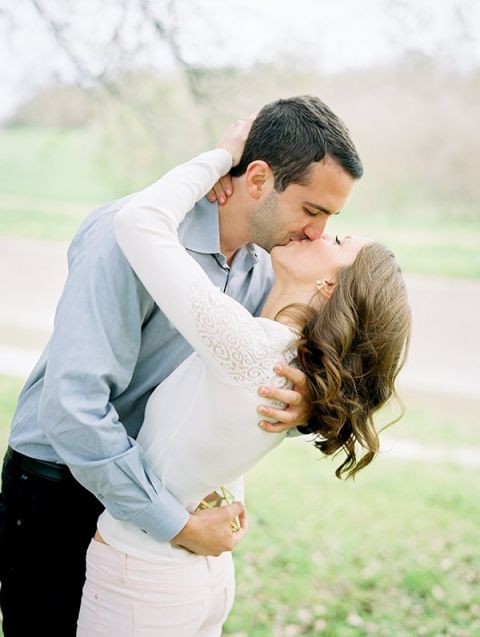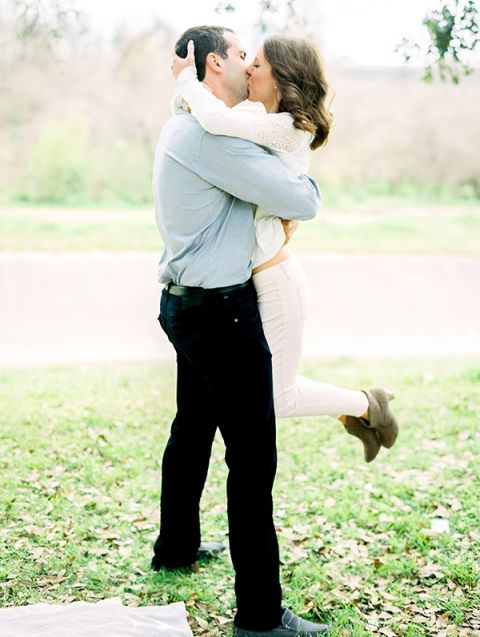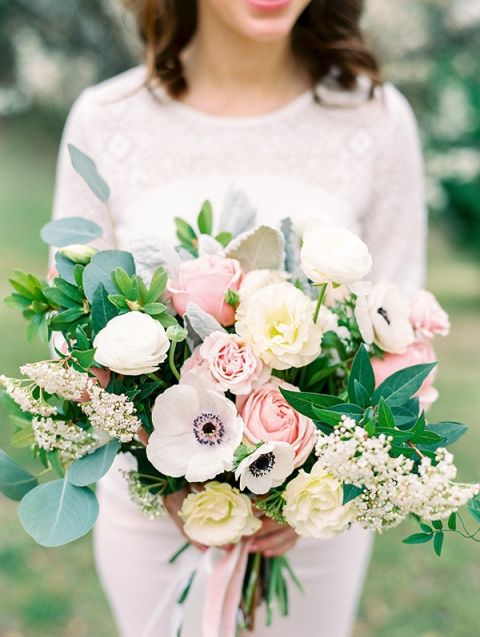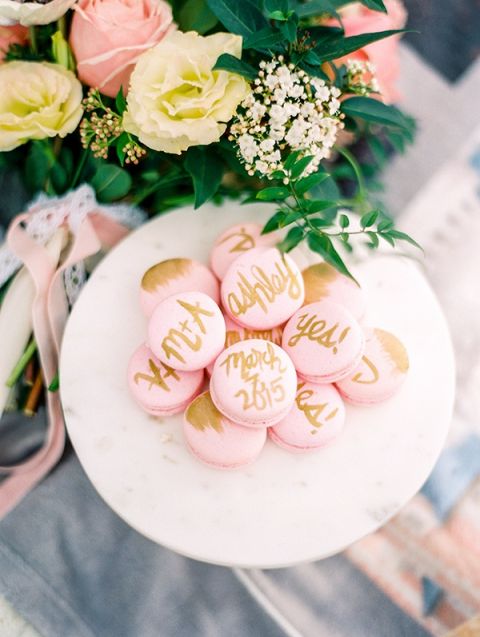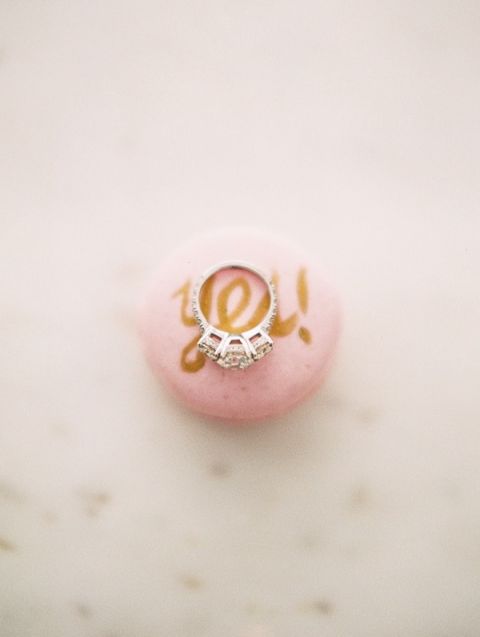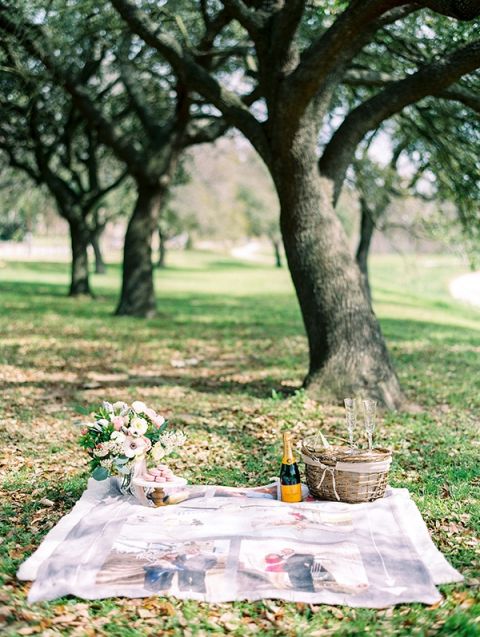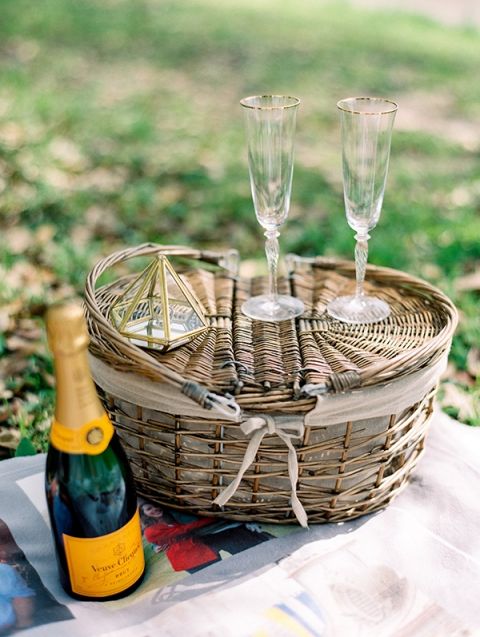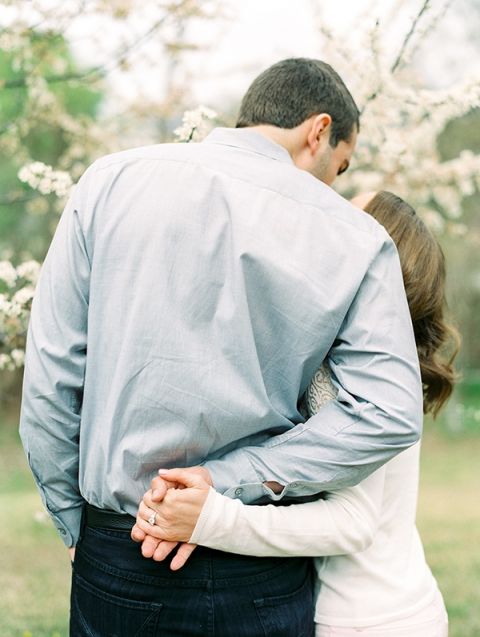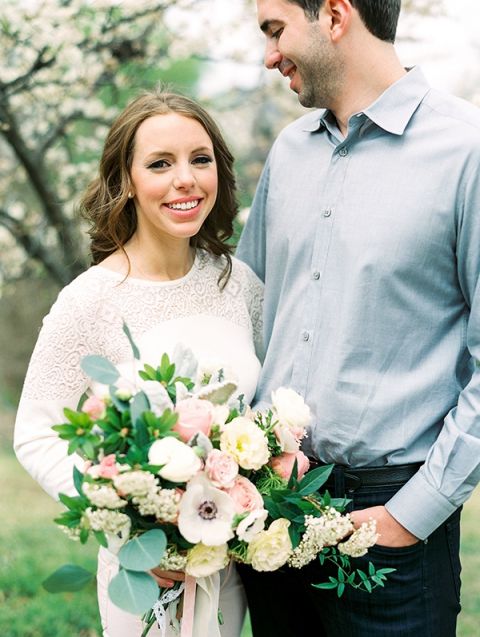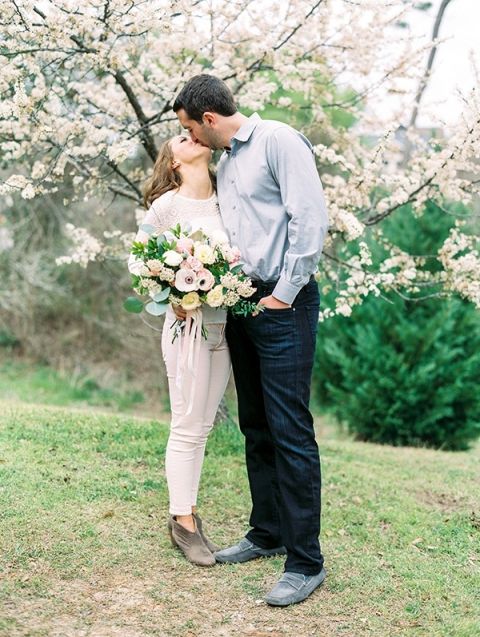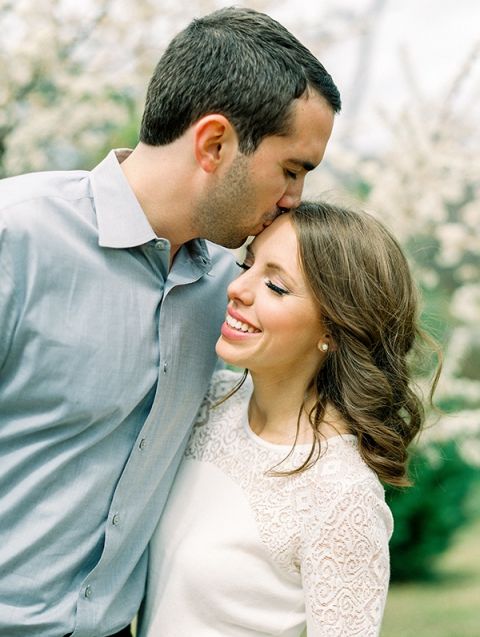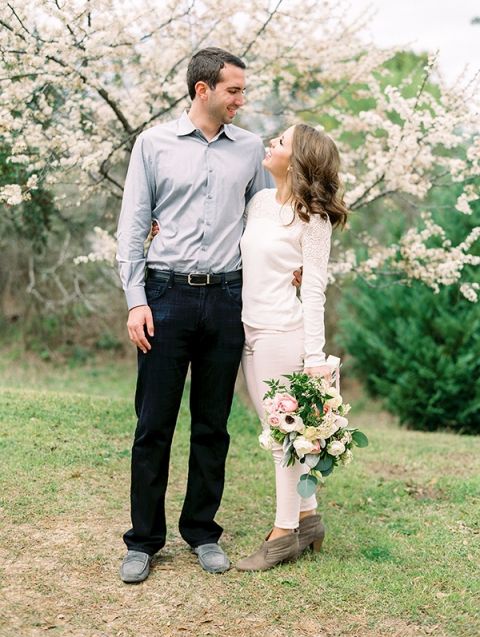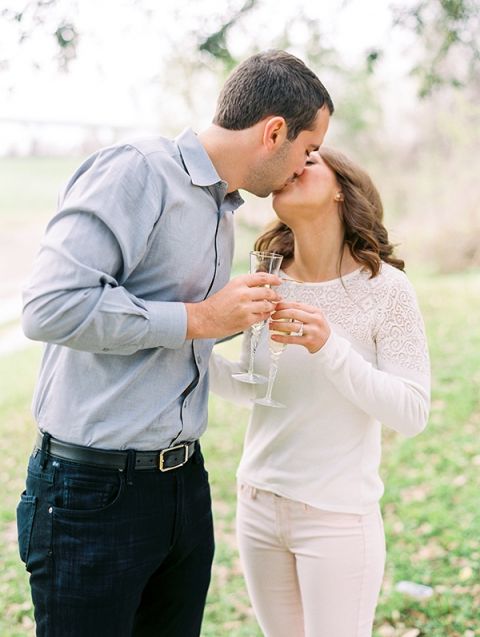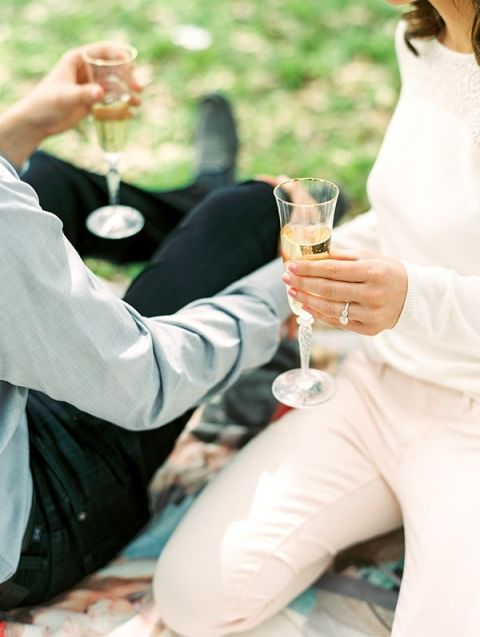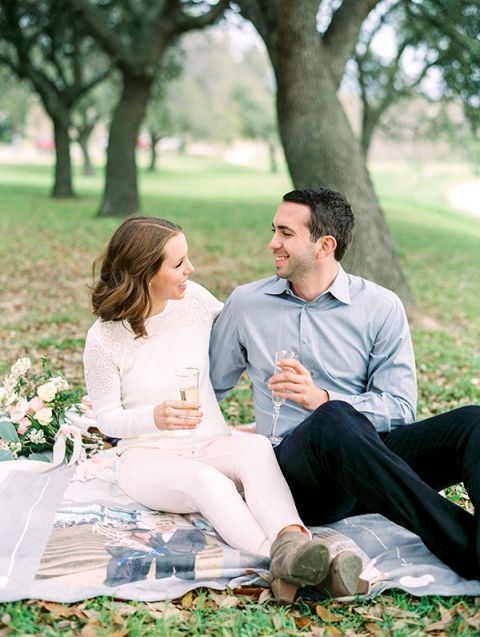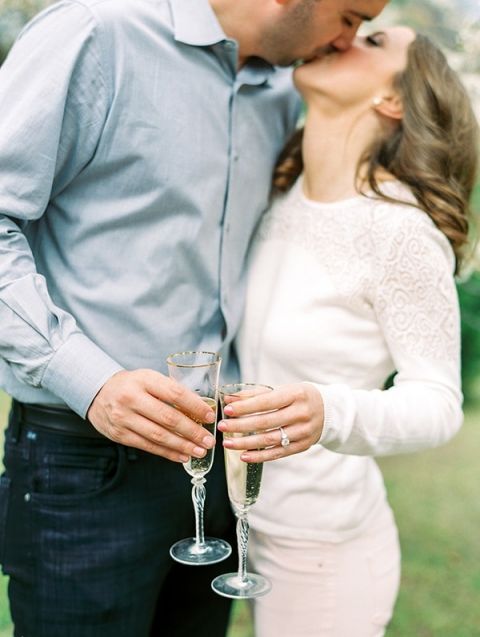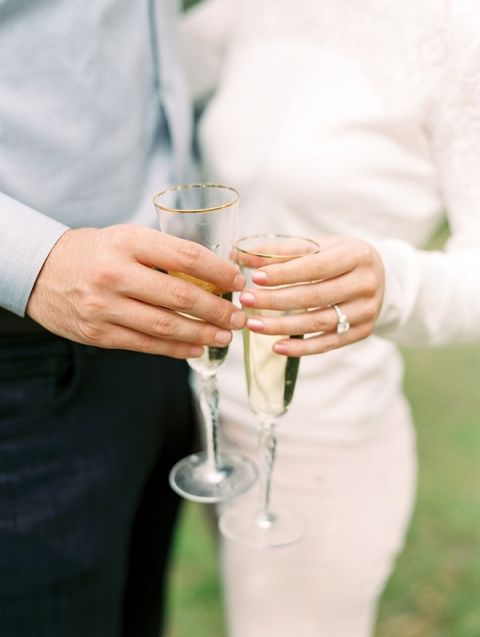 Matthew wanted everything to be perfect for the proposal – he planned to lead her to a picnic set on the river where champagne and flowers awaited. To make an already special day even more incredible, Dana and Two Be Wed collaborated with local florist Blush and Vine and Buttercup Bakery to set a lush spread for the occasion. A stunning bouquet of blush roses, creamy poppies, and striking anemones waited underneath the blooming spring trees. In the hopes that she would say yes, Buttercup painted delicate pink macarons with the couple's initials and the date of the proposal. The ring itself, a three stone band, waited inside a faceted gem box for the moment the couple arrived.
Everything was in place, but Dana realized that capturing such an significant moment warranted a special look for the bride-to-be. In order make sure Ashley radiated proposal-worthy style without arousing suspicion, Dana asked her to step in and model for a styled shoot. Hey Lovely Makeup gave her a camera ready glow and hairstyle.
As beautifully styled as the shoot might be, the sweetest details of the day held personal meaning for the husband and wife to be. Matthew designed a picnic blanket with photos of the two of them to spread on the grass, and spread out a champagne picnic to celebrate. The newly engaged couple toasted the next chapter in their lives with the glasses his parents used at their wedding!
PHOTO CREDITS –
Photography and Styling by Dana Fernandez Photography | Coordinated by Two Be Wed | Floral Design by Blush and Vine | Engagement Ring from Deville Fine Jewelry | Baked Goods by Buttercup | Hair and Makeup by Hey Lovely Makeup | Film Scans by The Find Lab
SEE MORE WEDDINGS LIKE THIS –

The Most Romantic Styled Proposal in Blush and Gold