This moody fairy tale wedding used the architecture of their castle venue outside St. Petersburg to create the most stunning cathedral arches for their ceremony backdrop! A custom pattern of flowers and doves created the an unforgettable motif, with a signature color of dusty blue paired with black iron arches and white roses to create an unforgettable wedding day inspired by the beauty of the BIP Castle where Peter and Maria were married. The international couple relied on their destination planning team at iMarry to handle the logistics and design of their day from England, with guests joining them for a multicultural celebration in beautiful style! The stunning photos by Dmitry Markov capture the moody fairy tale style of their lovely day to perfection!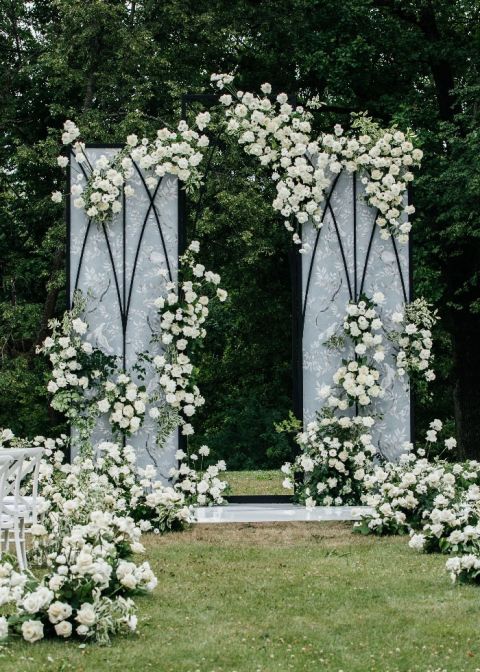 This Moody Fairy Tale Wedding Ceremony is Pure Magic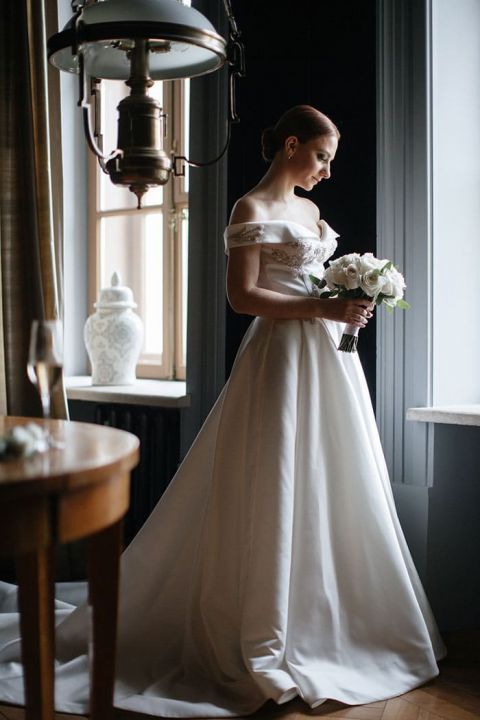 This international couple met on business, bringing together their London and St. Petersburg offices, and later creating a very different kind of merger!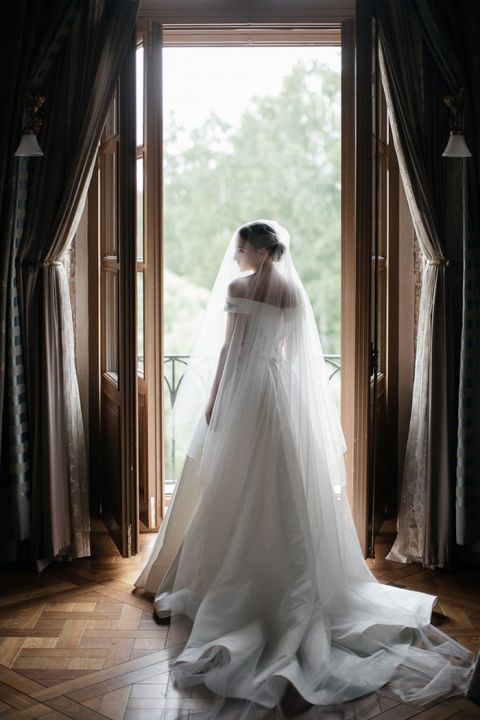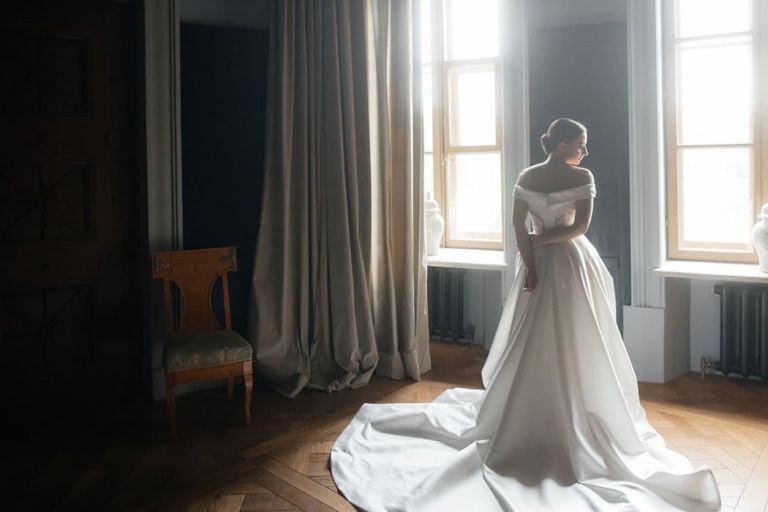 Maria chose a beautifully classic gown for her moody fairy tale wedding in a country castle – the off the shoulder Duchess satin gown featured a timeless A-line silhouette in crisp white fabric, with an architectural neckline and stunning beaded embellishment on the bodice. She complemented her classic bridal style with an elegant chignon hairstyle and an ethereal sheer cathedral veil.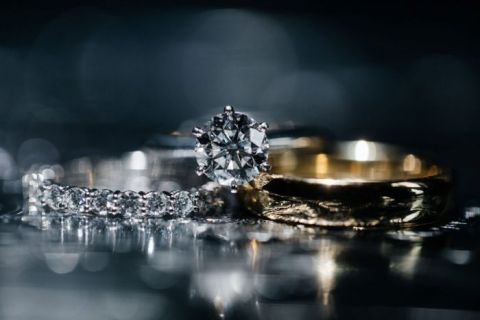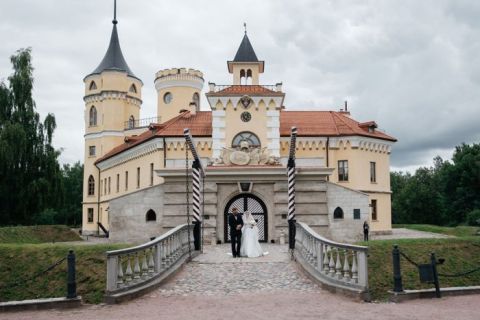 The couple were married at BIP Castle, a fanciful venue with European elegance that the couple loved. They lived in England during their short planning period, and relied on iMarry to help with them plan their destination wedding in Russia. They wanted their guests to have an immersive experience, with every detail from their transportation to the castle, tours of the countryside, and – of course! – the big day planned by their amazing team.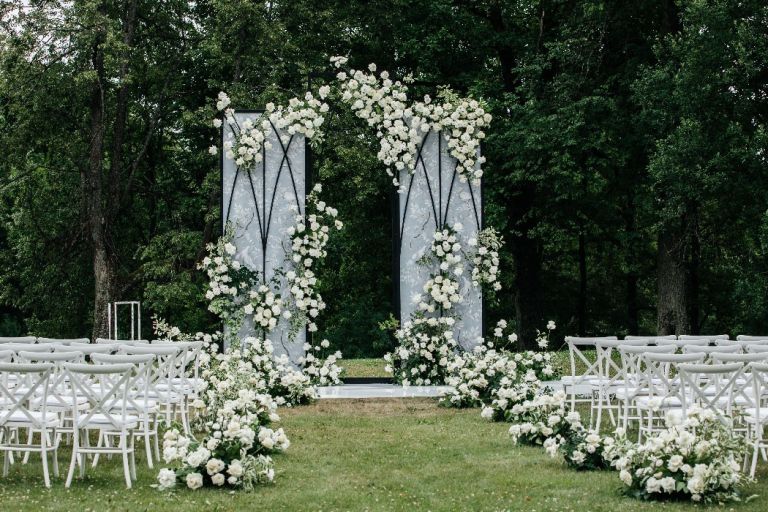 The stunning cathedral arches that formed their wedding ceremony backdrop were inspired by the architecture of the castle where Peter and Maria were married. The castle windows inspired their stunning decor, with striking black arches framing a beautiful custom pattern in dusty blue, with dove details that symbolize peace and love. Asymmetrical installations of white roses looked as though they were climbing the arches in a fairy tale castle, adding to the romance of the day with a romantic flower arch.
Their ceremony was held in English and Russian so everyone could take part in their beautiful love story and bring both sides of their family together.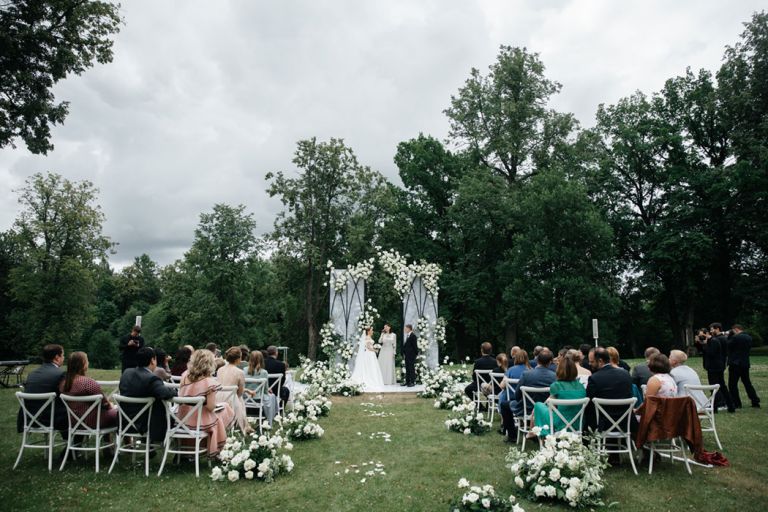 This gorgeous combination of dusty blue wallpaper, white roses, and vintage-inspired dove details created their signature style and was echoed in the reception hall and at their stunning outdoor wedding ceremony!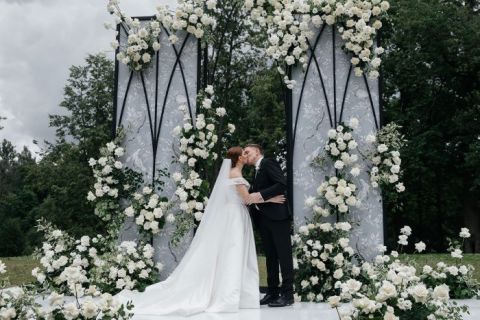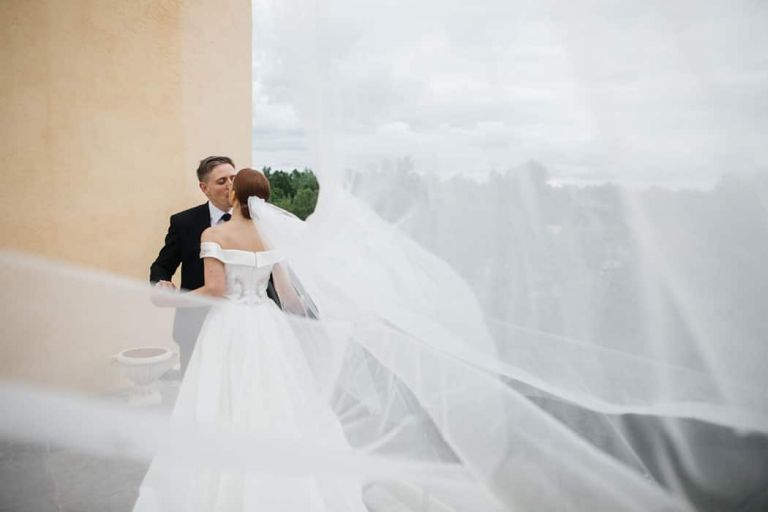 The couple chose not to see each other until their wedding ceremony – they laid eyes on each other for the first time as Maria walked up the aisle! To allow for time for a portrait session, they invited their guests to a wine casino indoors! Welcome cocktails included live piano music and gambling tables – guests bet on year, grape, and varietal to win fun prizes – like chocolate! The unique entertainment was a fun way to kick off the celebratory portion of their day.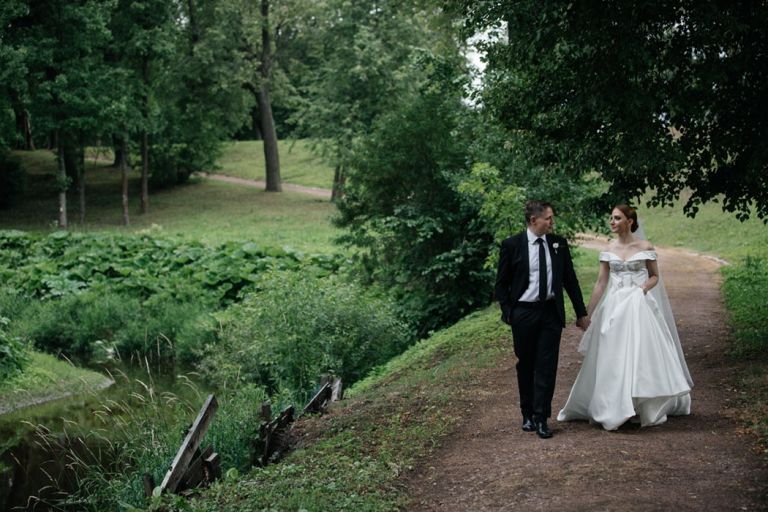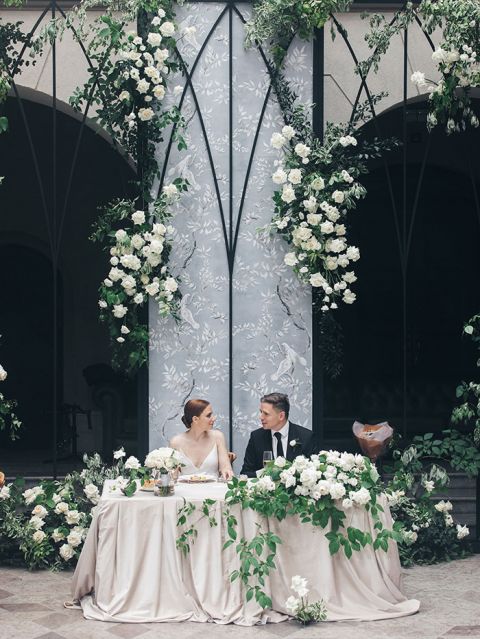 The couple brought their signature cathedral arch into the reception, adding a beautiful backdrop to their Sweetheart Table! They chose a local 'host' or 'emcee' to help keep their international guests entertained and informed throughout the celebration – Gendelev kept the mood light and the party going in both Russian and English!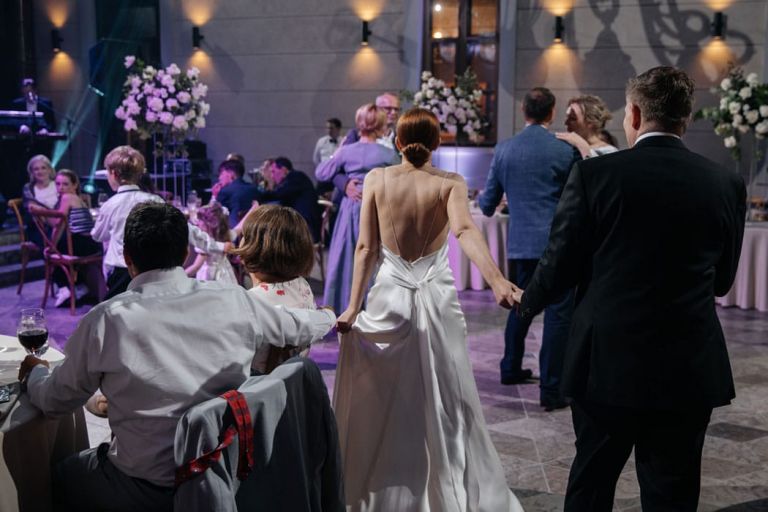 As the night went on, Maria changed into a beautiful 1920's inspired open back silk dress for dancing. The couple shared their first dance as husband and wife – and their first slow dance as a couple! – before they opened the floor to their guests!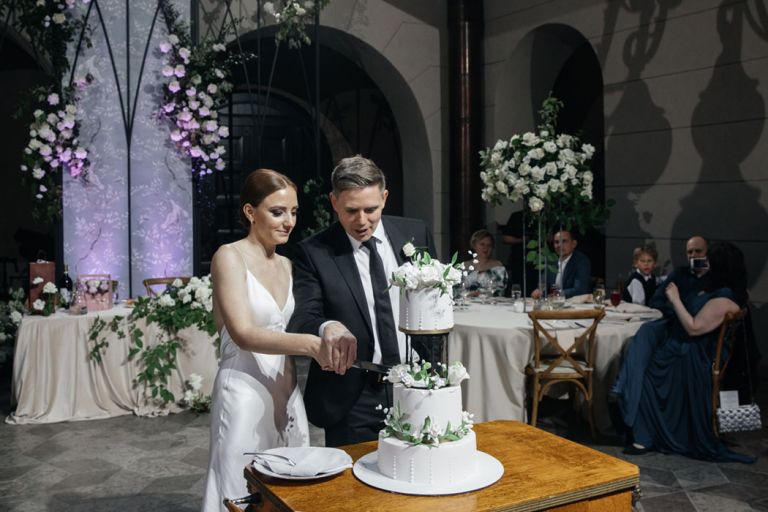 The couple's signature motif of white roses was repeated on their beautiful wedding cake, with a floating tier held up by the same dark metal that formed their cathedral arches, creating the perfect atmosphere for a moody fairy tale touch to their lovely day.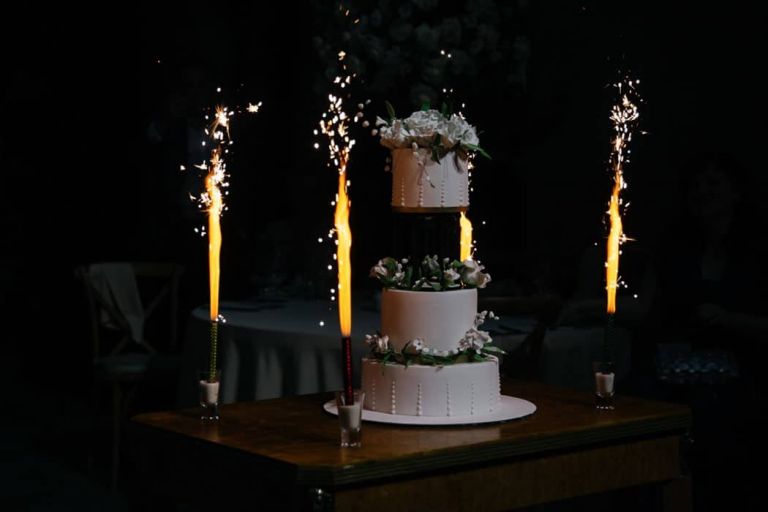 Everyone stayed overnight at BIP Castle and Hotel, allowing their celebration to continue late into the night.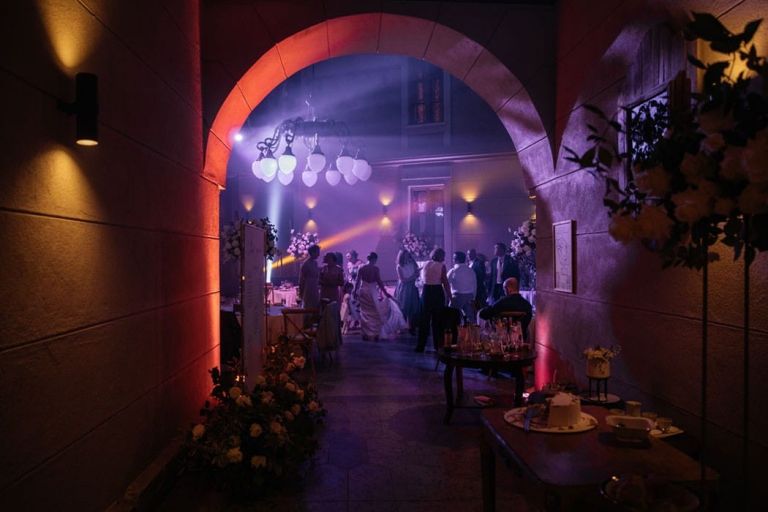 WEDDING VENDORS –
Photographer: Dmitry Markov
Event Planner: iMarry
Video: Oleg Shel
Host: Gendelev
Wedding Venue: BIP Hotel