When it comes to the perfect location for a dark fairy tale inspired wedding, I can think of no place more ideal than Mount Tamalpais. When I was little, my dad would tell me stories about the legend surrounding the Bay Area landmark, the Mountain of the Sleeping Princess, spurring my love of storytelling and mythology. This amazing shoot by Taralynn Lawton Photography beautifully captures the moody romance of the setting and the local folklore!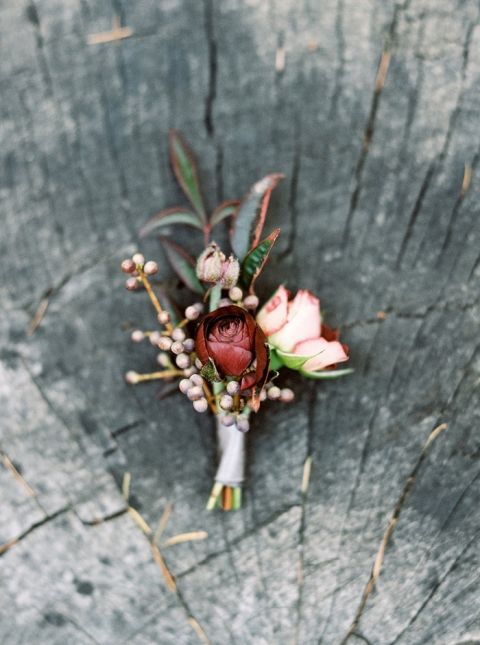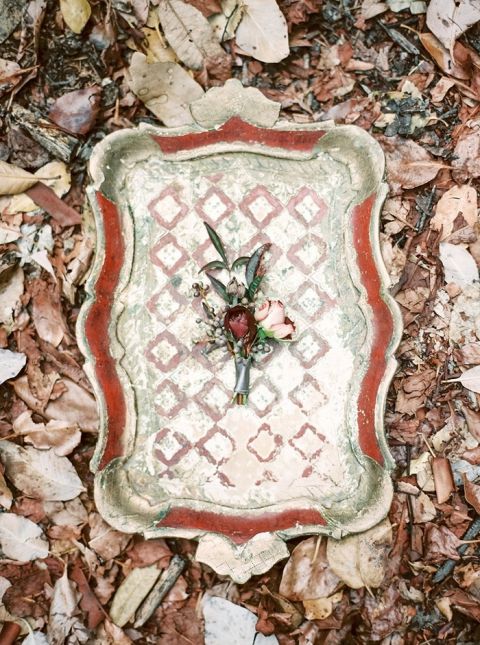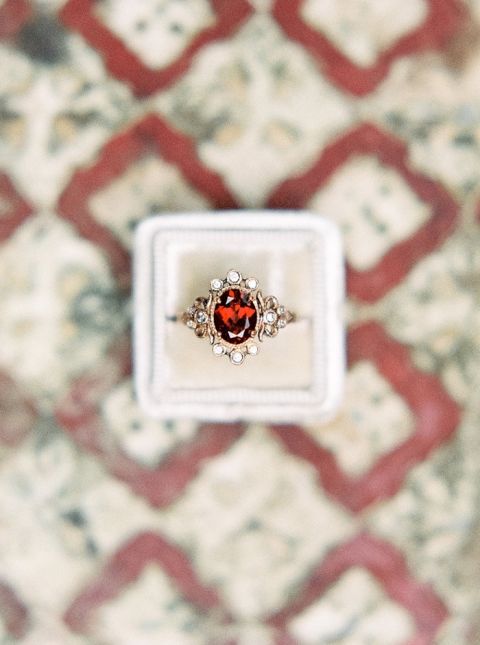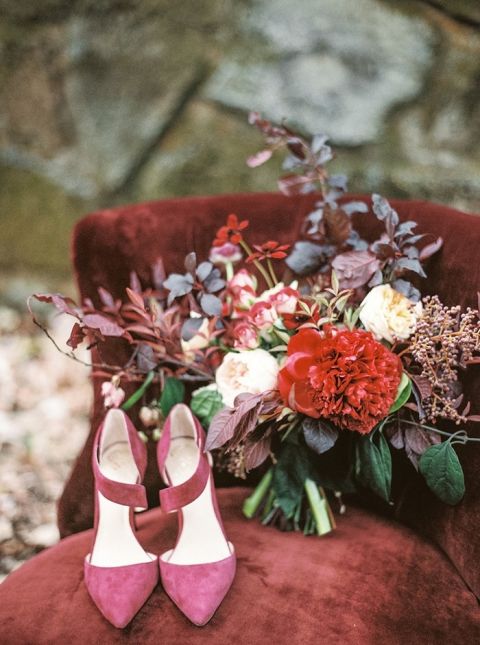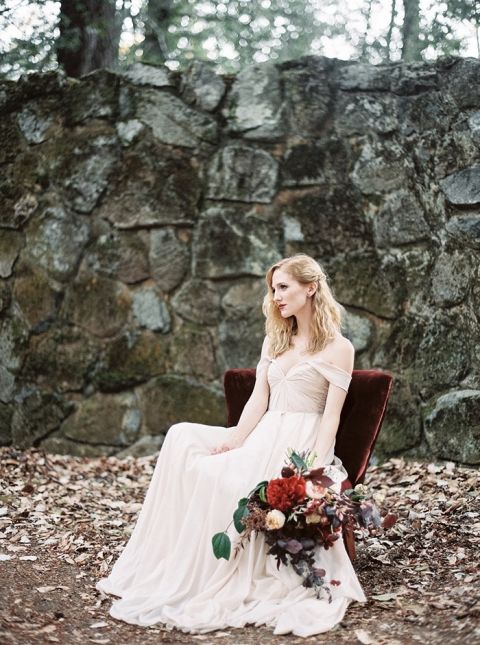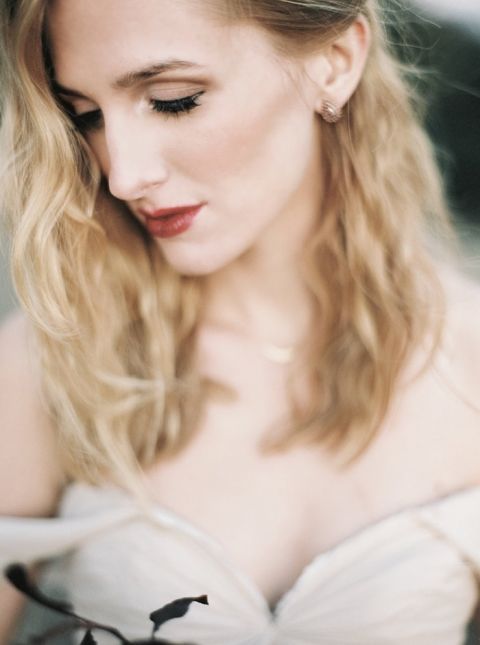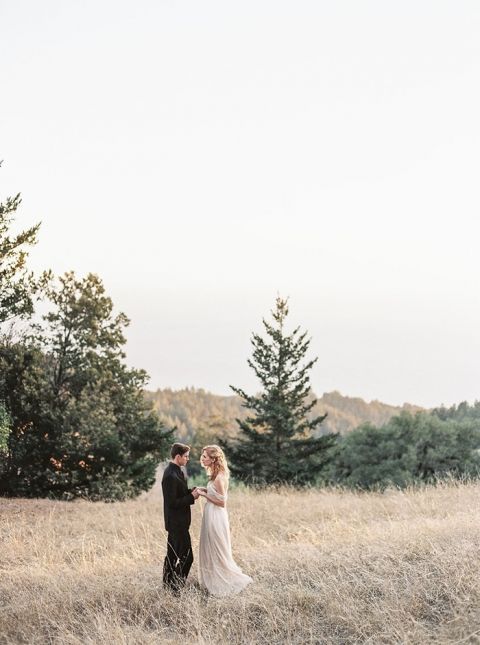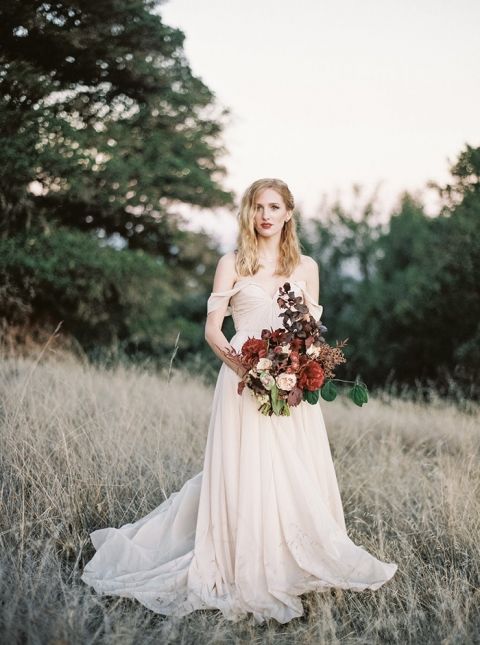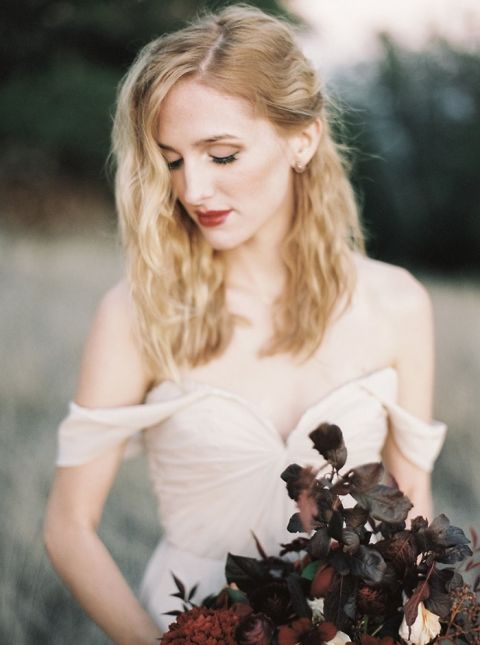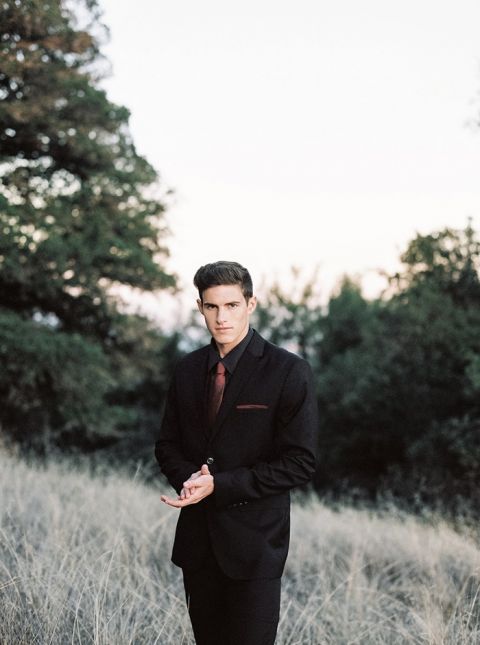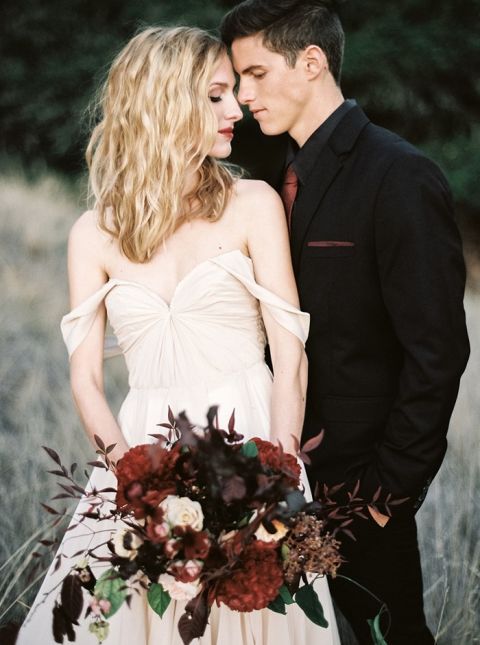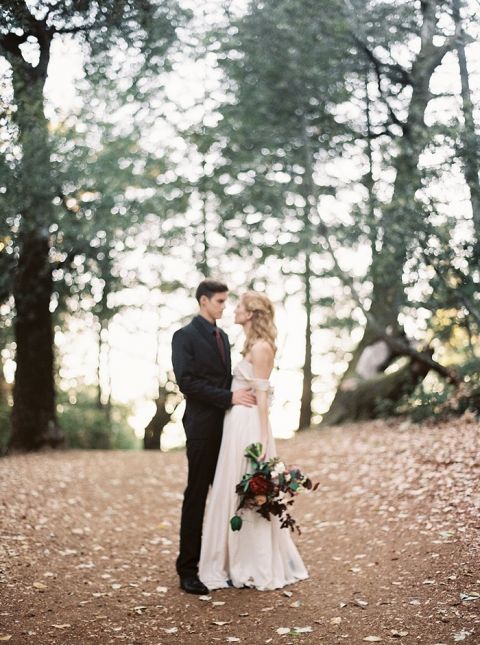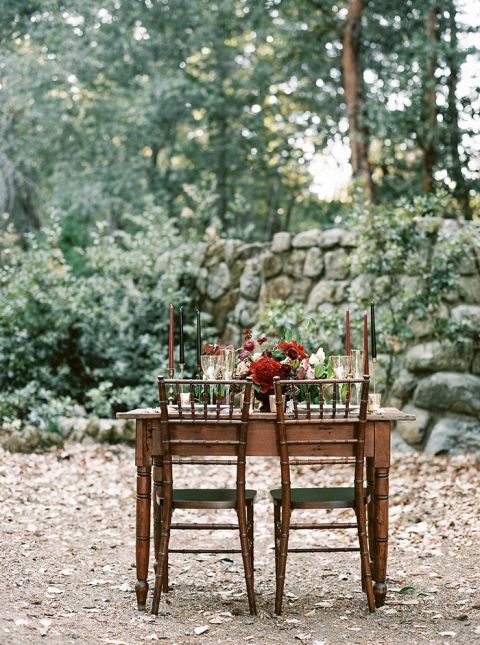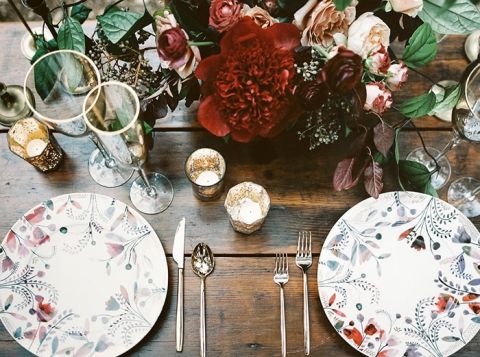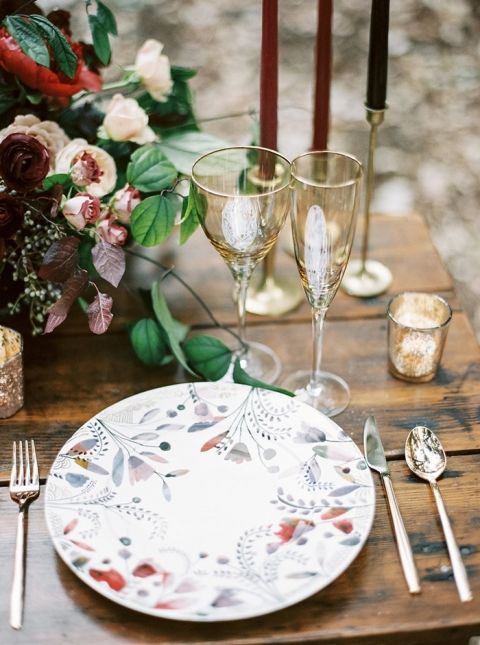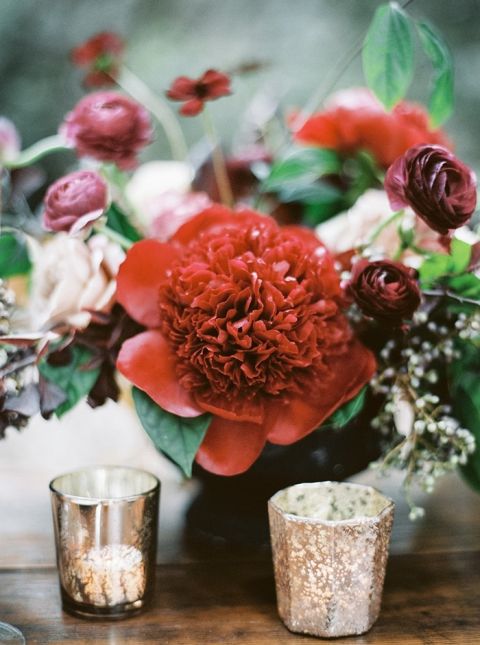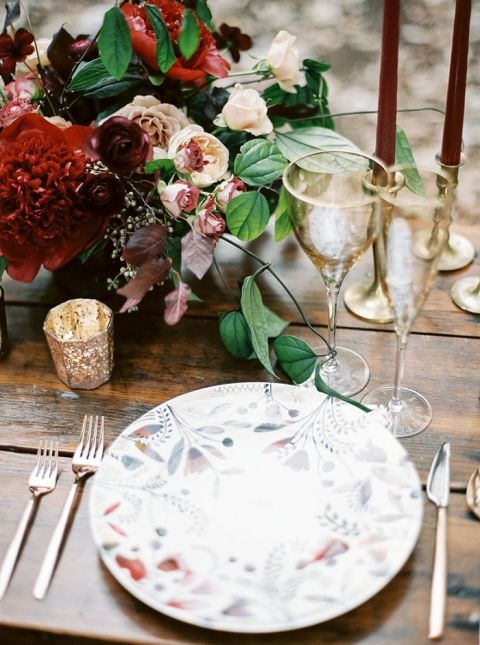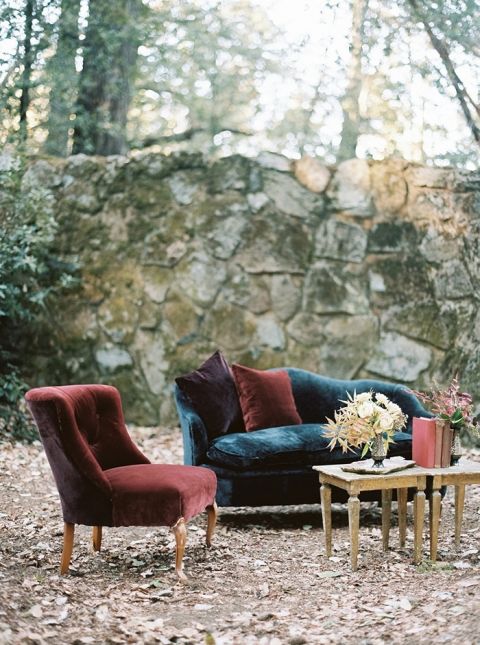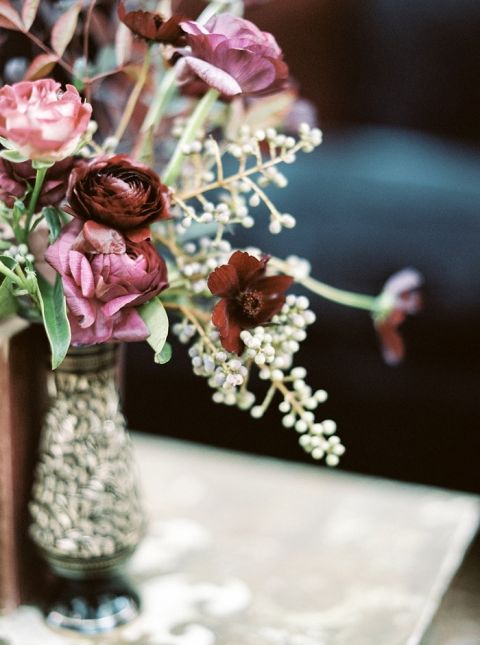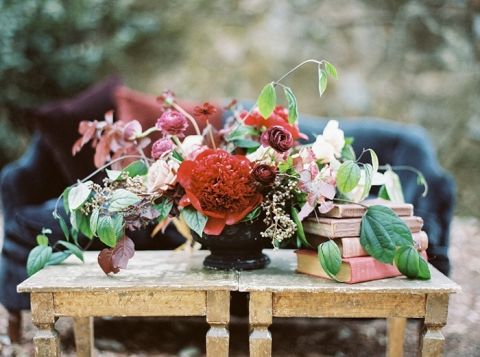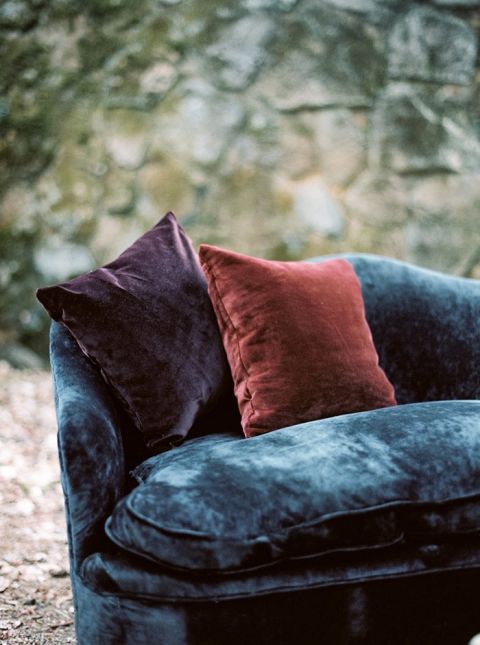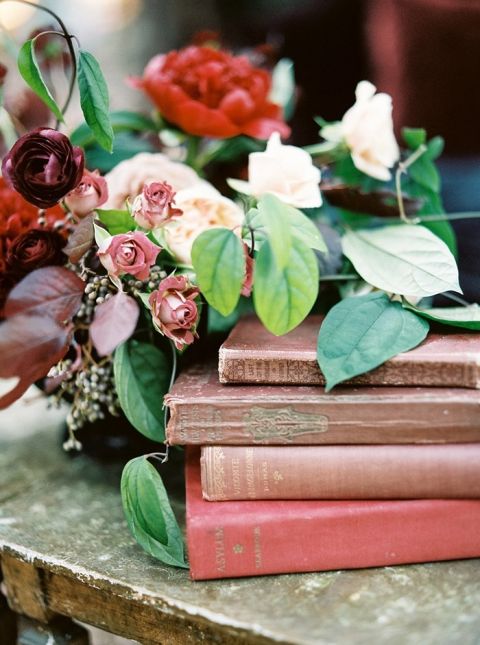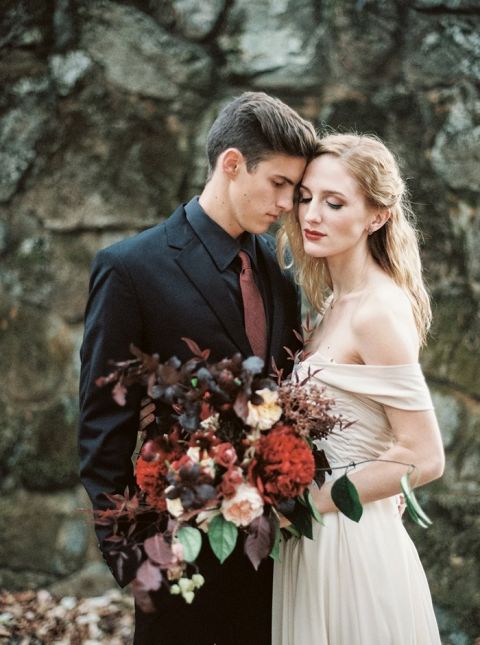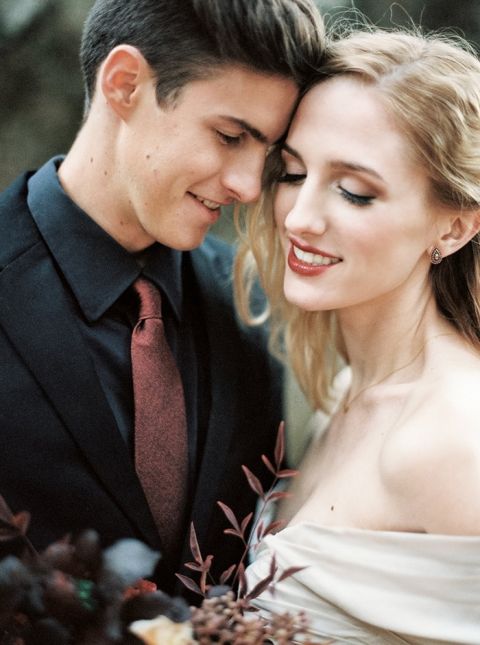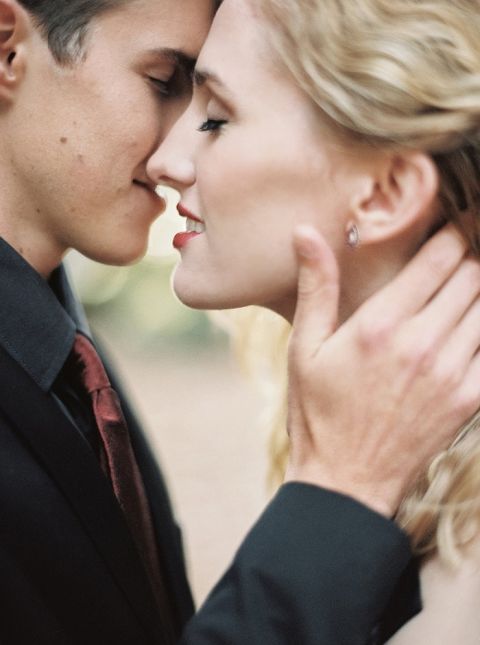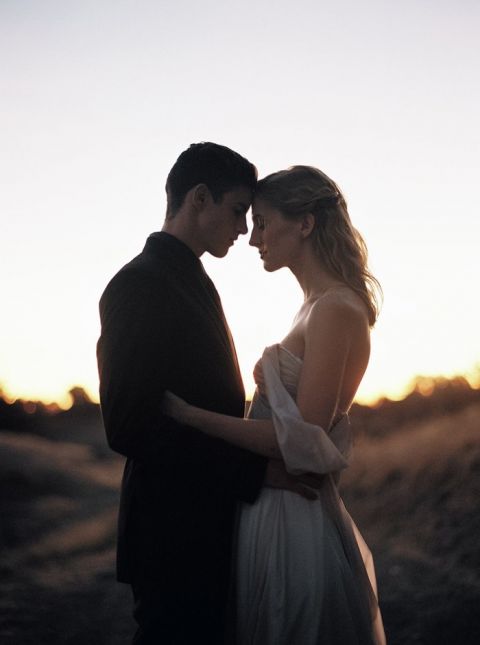 The mountains of California hold their own peculiar enchantment in the fall, with an antique gold patina coloring the seaside range. Mount Tamalpais looms over Marin County in the silhouette of a sleeping maiden, conjuring its own mythology that draws visitors as much as the rugged setting. The state park played host to this gorgeous wedding shoot that draws on the beauty of the sprawling mountain to create a moody palette of burgundy and blush. Jewel toned flowers added rich color to the tawny autumn hills, with a bouquet of Crimson Charm peonies, garden roses, and fall foliage. An off the shoulder blush wedding dress from Sarah Seven was the perfect gown for a modern princess bride, especially paired with dramatic makeup.
A vintage ruby engagement ring from Trumpet & Horn and vintage patterned trays and china added a suitably regal touch to the woodland setting. The open fields and inviting sky set the scene for an elopement with vows exchanged overlooking foothills leading down to the sea. A rustic sweetheart table awaited the newlyweds for an intimate celebration, set with gold mercury glass and floral print place settings. Antique velvet settees in jewel tones created a romantic lounge on a carpet of autumn leaves to invite a quite moment between the bride and
groom.
PHOTO CREDITS – 
Photography by Taralynn Lawton Photography | Located at Mount Tamalpais | Floral Design by The Bloomery Co | Wedding Dress by Sarah Seven | Bridal Hair and Makeup by Makeup by Quis | Engagement Ring by Trumpet & Horn | Vintage Rentals by Seventh Heaven Vintage Rentals | Event Rentals by Williams Party Rentals | Bride and Groom Models from Scout Model & Talent Agency
Dark Fairy Tale Wedding Shoot in the Mountains