You don't always need bright colors to make a statement – today's modern marbled wedding inspiration packs a big punch with a neutral, earthy palette! Gray, yellow, and amber combined with crisp details and a hint of swirling patterns for a complex, organic palette.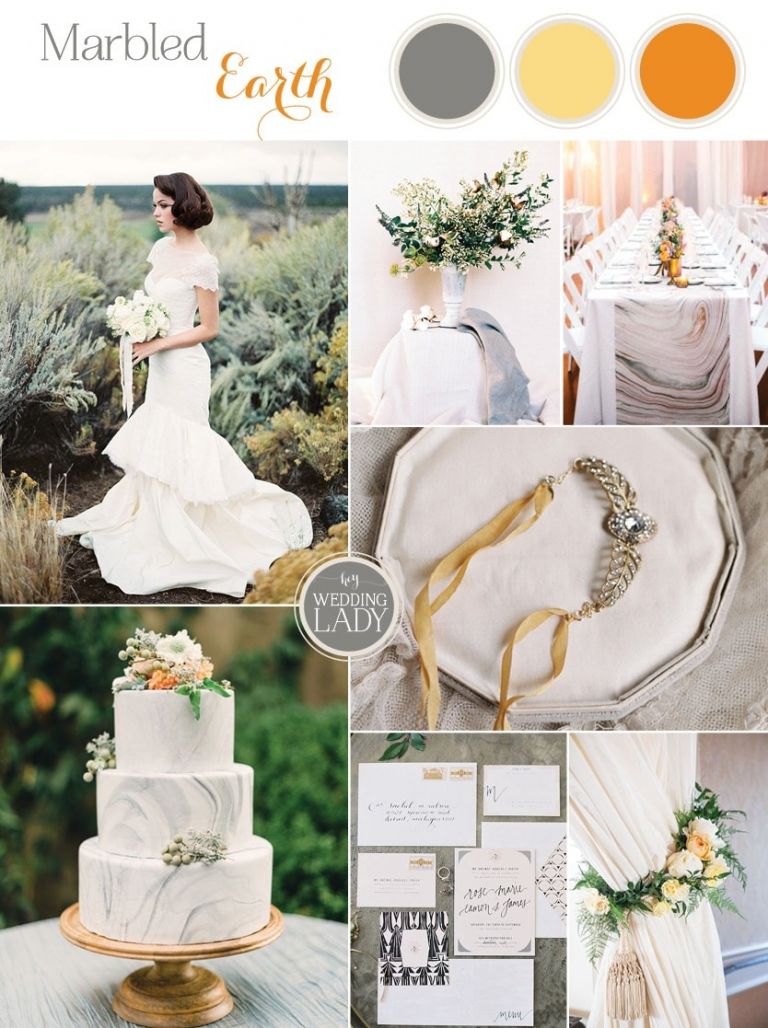 The combination of gray and yellow has always seemed inherently modern to me – suited to austere lofts and warehouses, graphic prints, and clean lines. I wanted to give that design concept a little twist by adding a hint of warm amber. It immediately turns a chilly palette into something natural and closer to earth, which is perfect for the fallow month of January.
Marbled details seemed like a perfectly natural touch with the palette of earth tones – the swirling pattern resembles striations of rock formations or tree rings. Smooth but voluminous lines in drapery or sweeping skirts add a similarly flowing line to the marbling, creating a gorgeous harmony between patterned and clean details drawn together by subtle shifts in color.
GALLERY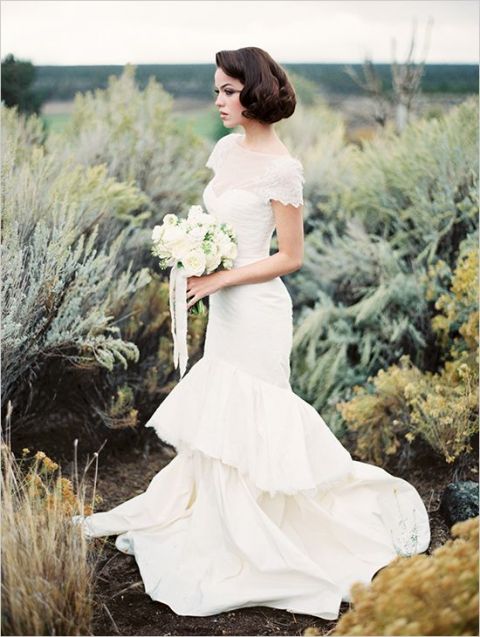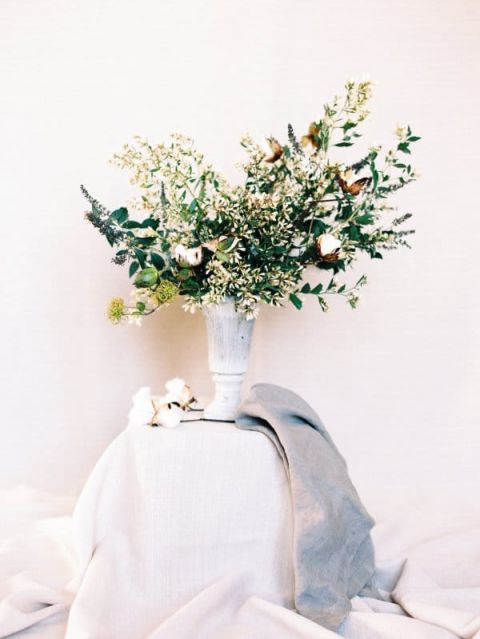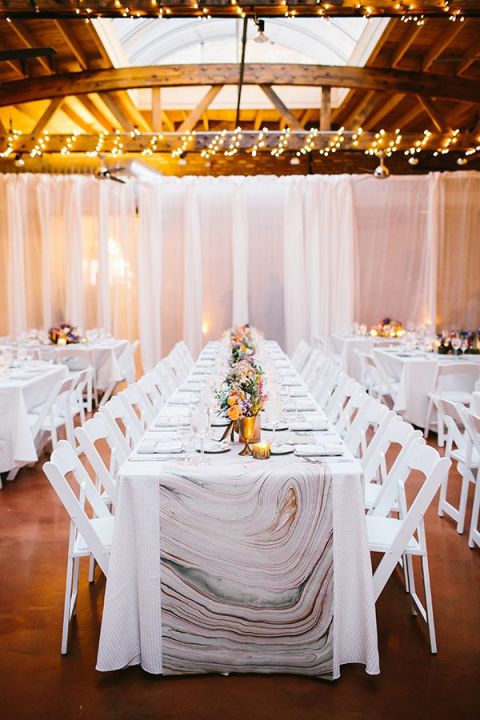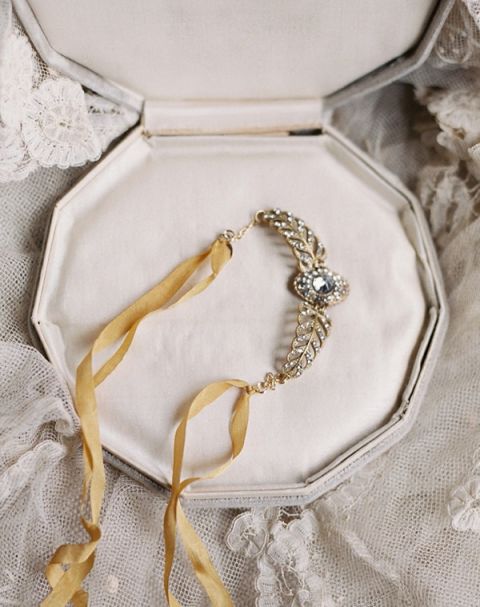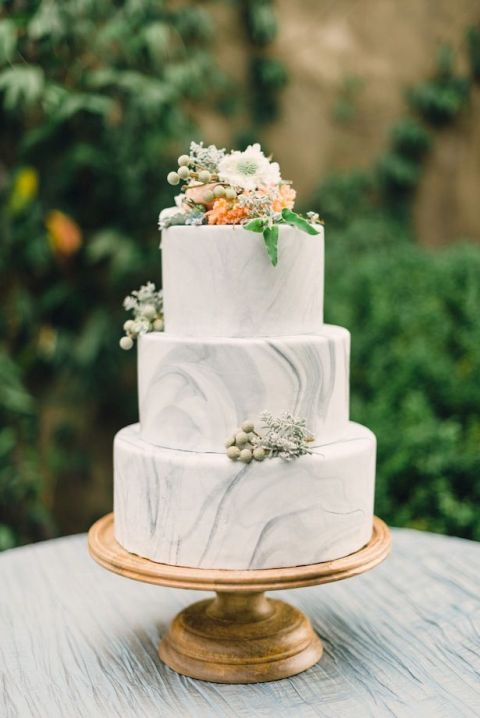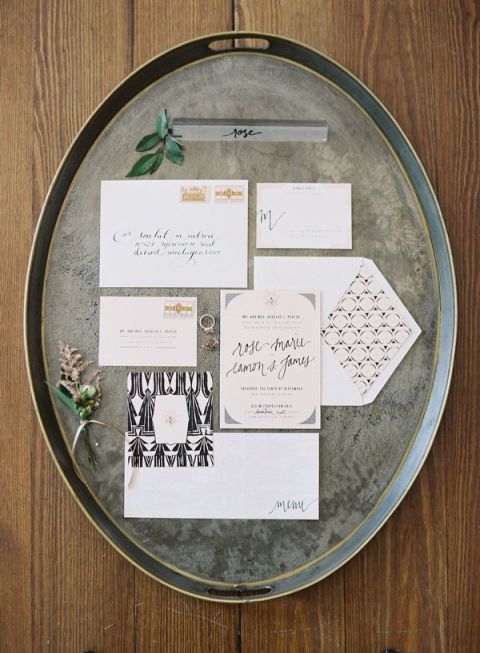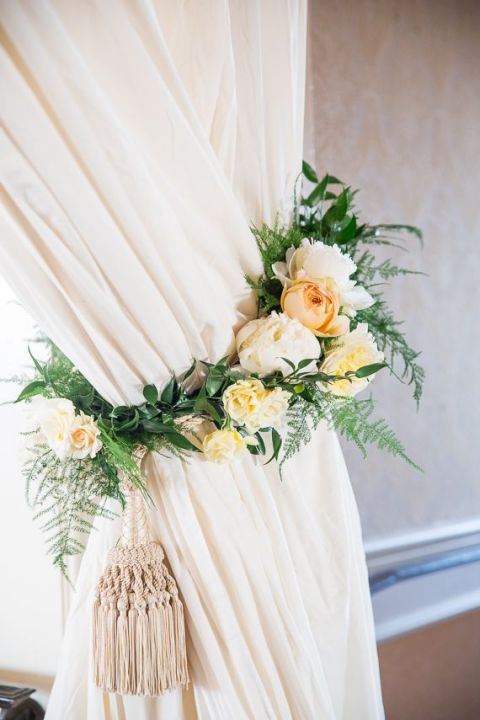 PHOTO CREDITS –
Structured Modern Wedding Dress – Photography by Erich McVey Photography, Styling by Ginny Au via Wedding Chicks | Foraged Greenery Arrangement – Photography by Michael and Carina Photography, Floral Design by White Magnolia Designs via Elizabeth Anne Designs | Marbled Table Runner – Photography by PEN/CARLSON, Planning and Design by JAYNE WEDDINGS via Swooned | Diadem Headpiece – Photography by Laura Gordon Photography, Headpiece by Enchanted Atelier by Liv Hart via Weddings Unveiled | Marbled Wedding Cake – Photography by Rustic White Photography, Planning and Design by Molly McKinley Designs, Cake by Lush Cakery via Occasions | Graphic, Modern Wedding Invitation – Photography by Eric Kelley Photography, Stationery Design by Rock, Paper Scissors via Once Wed | Floral Curtain Tie – Photography by Kate Webber Photography, Floral Design by Natalie Bowen via 100 Layer Cake