I've been an avid reader of Jessica Morgan and Heather Cocks' cheeky fashion blog, Go Fug Yourself, for years – they're witty, love a fabulous shoe, and are unabashed Royal Family fans. I thought the release of their new novel, The Royal We, would be the perfect opportunity to showcase a modern fairy tale wedding with royal details!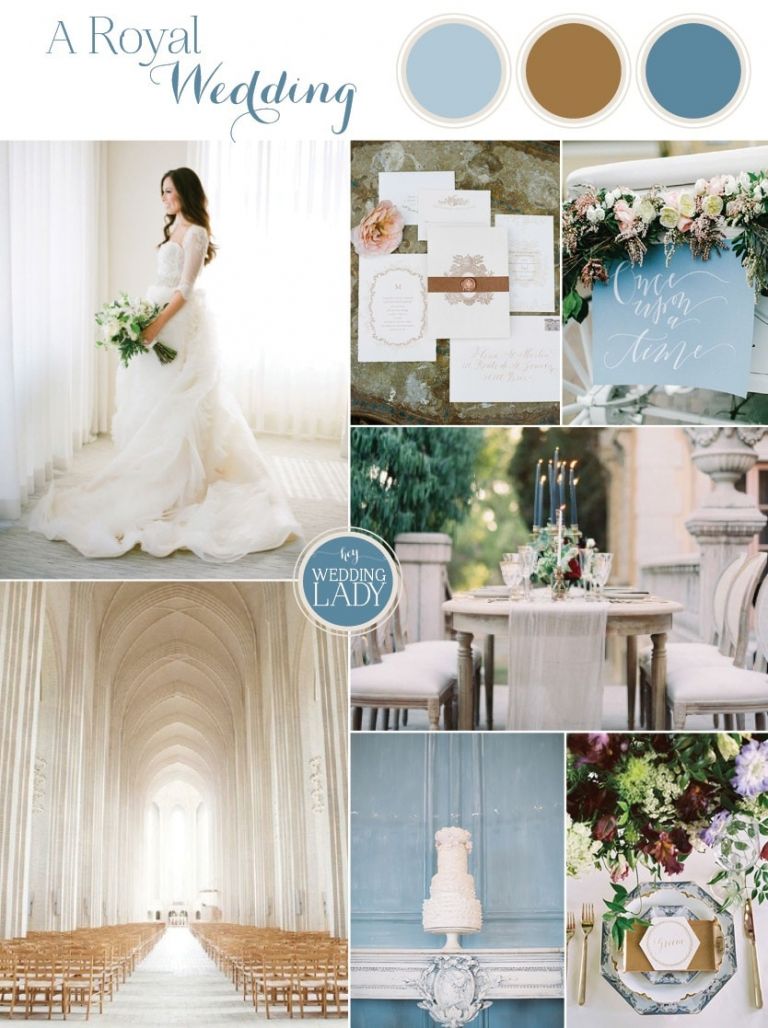 Based on a fictional version of Prince William and Kate Middleton's relationship and engagement, The Royal We blends The Fug Girls' trademark wit with an utterly addictive look into royal intrigue. I made the mistake of starting it on a road trip to Lake Tahoe and spent my entire vacation trying to find time to dip back into the book and finish the story. The novel follows the highly publicized course of the real royal couple's relationship and engagement, with the addition of soap-opera-worthy twists. The fact that the bride-to-be is an American sets the scene for a Twilight Zone version of the Will and Kate we all know right off the bat.
When it came to designing a board based on their story, I drew ideas from the book's focus on history and legacy, as well as the stripped bare version of a romance that so many of us considered a fairy tale. The concept speaks to wedding inspiration with luxe detailing, fabulous fashion, and a regal sense of history. A noble crest motif beautifully portrays that legacy, incorporated on the invitation suite and cake display. Hints of royal blue and rich purple in the palette signify nobility, while the addition of bronze is both a callback to classical styling as well as a modern nod to its renewed popularity. Of course, I wanted add a play on their 'fairy tale romance' with elements of a modern fairy tale wedding – the Once Upon a Time sign on a horse drawn carriage and the lush botanical inspired florals added the perfect touch!
PHOTO GALLERY –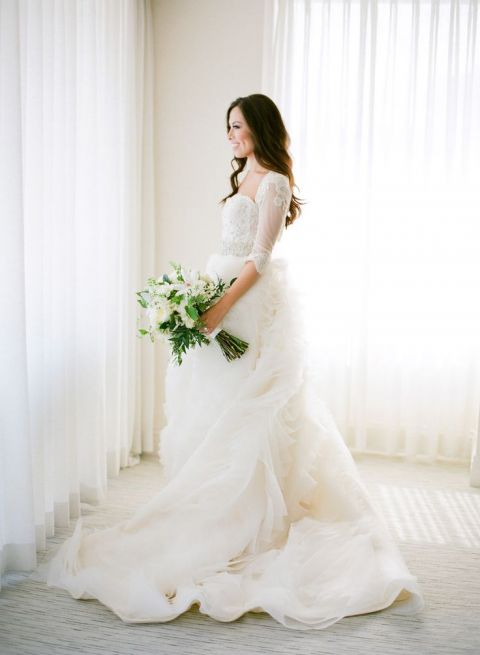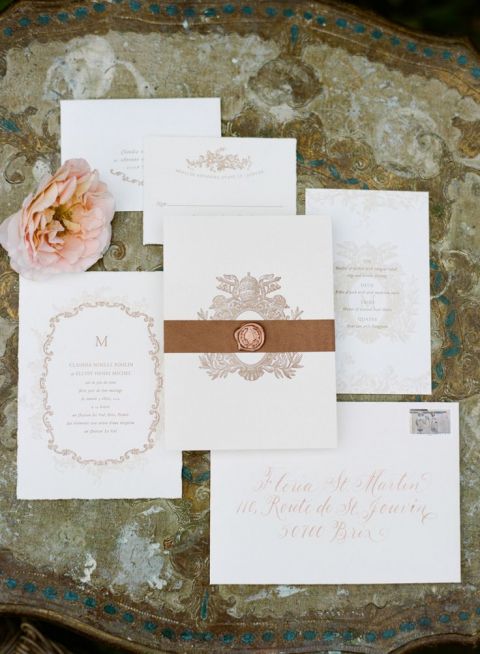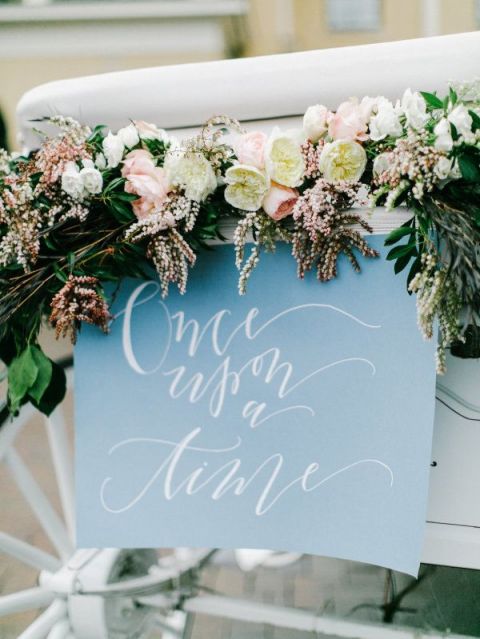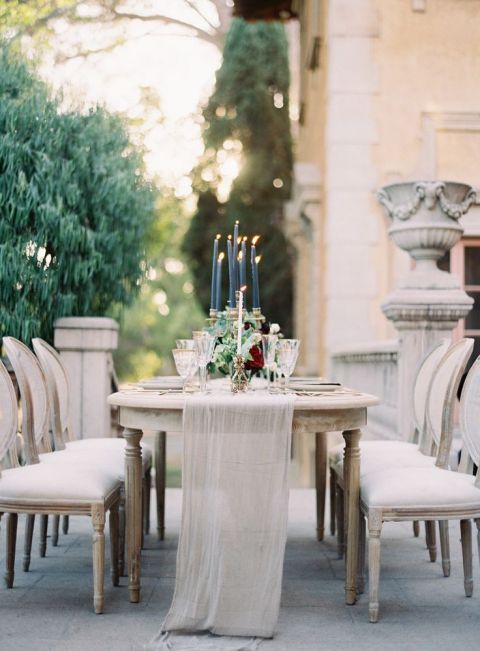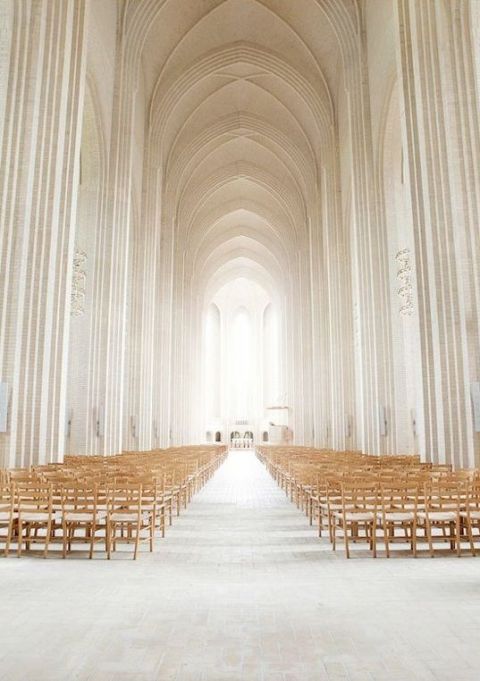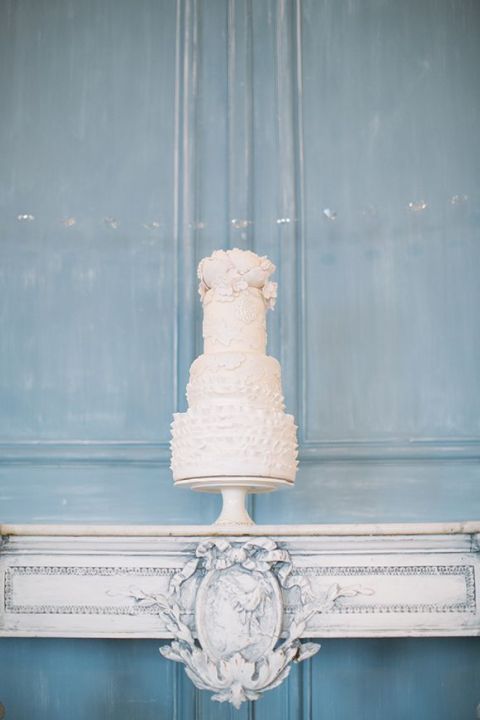 PHOTO CREDITS –
Classically Glam Bride – Photography by Jose Villa Photography, Floral Design by Flower Allie, Wedding Dress by Lazaro via Jose Villa's Blog | Crest Invitation Suite – Photography by Sylvie Gil Photography, Stationery Design by Little Miss Press via Style Me Pretty | Once Upon a Time Banner – Photography by Rachel May Photography, Event Design by Amore Events by Cody, Stationery Design by Poppy and Scooter via Elizabeth Anne Designs | Elegant High Table – Photography by Kurt Boomer Photo, Styling and Floral Design by Joy Proctor Design via Style Me Pretty | Cathedral Ceremony – Photography by Johan Rosenmuthe via Plastolux | Regal Wedding Cake – Photography by Sandra Marusic Photography, Styling and Coordination by Sternenhimmel Wedding and Events, Cake Design by MelCakes via Magnolia Rouge | Luxe Place Setting – Photography by Amanda K Photography, Styling and Design by A & B Creative, Floral Design by Twigss via Wedding Sparrow
More Weddings Like This –