Today's spring garden wedding has shades of classic Southern style and Audrey Hepburn all rolled into one! Romantic blush flowers and sweet vintage details looked right at home on the historic grounds of Miss Gilmore's Carriage House, beautifully captured by fine art photographer, Jordan Brittley!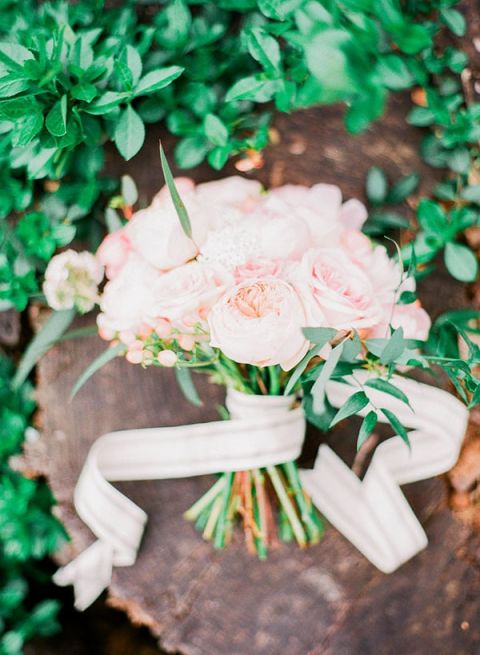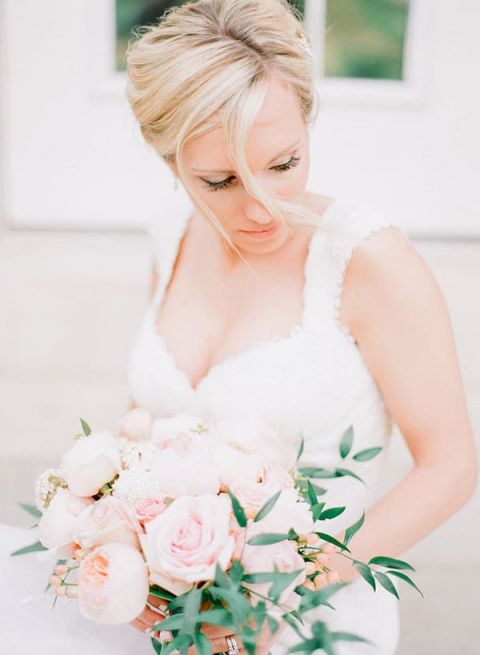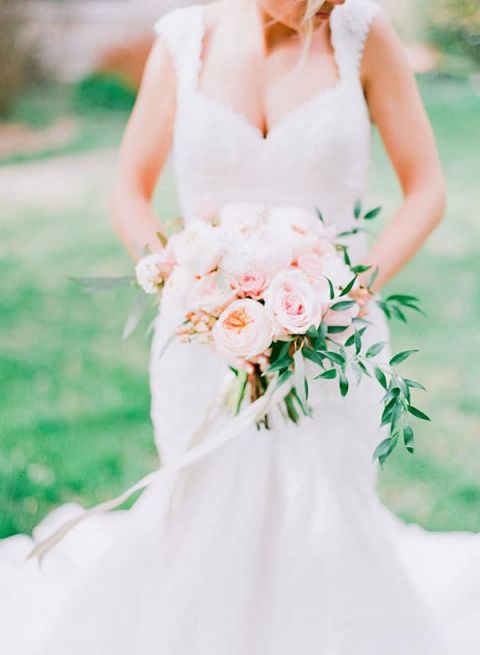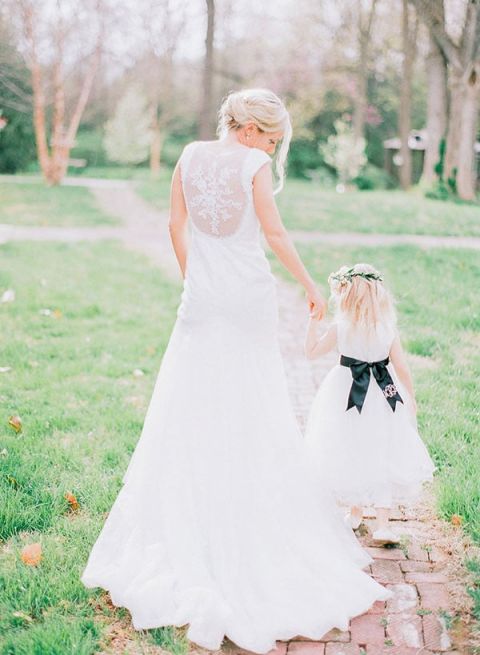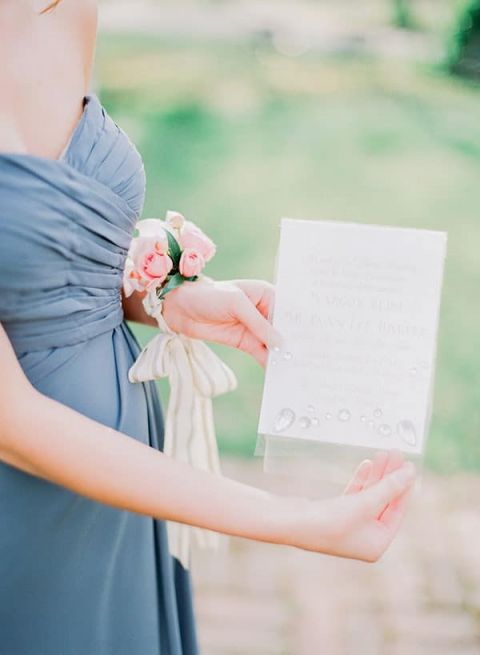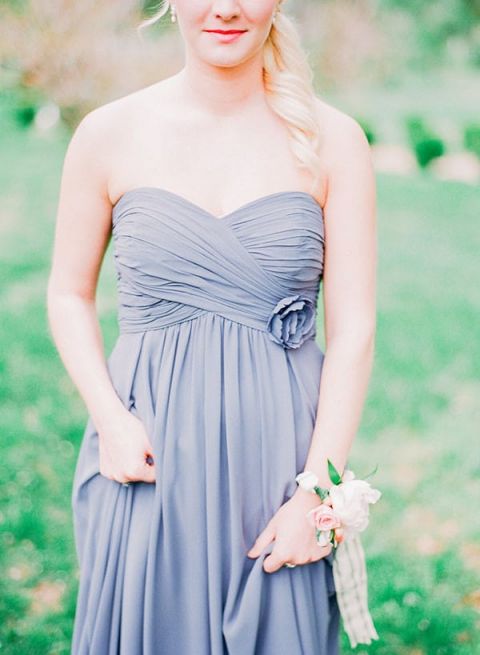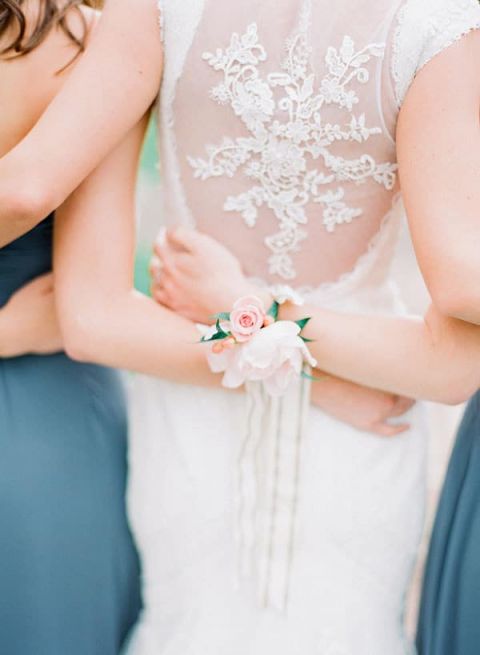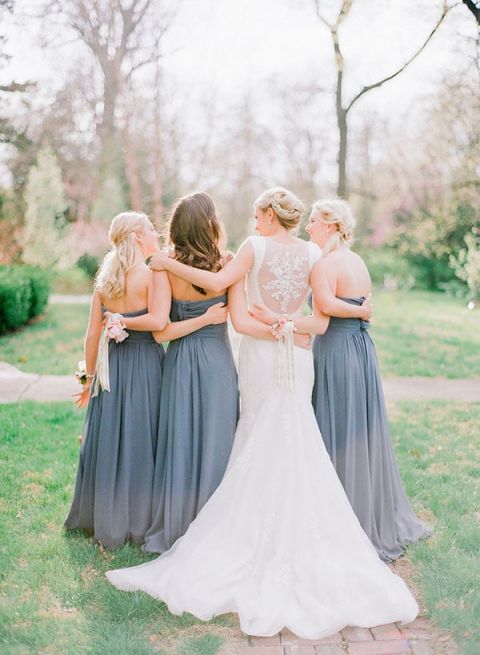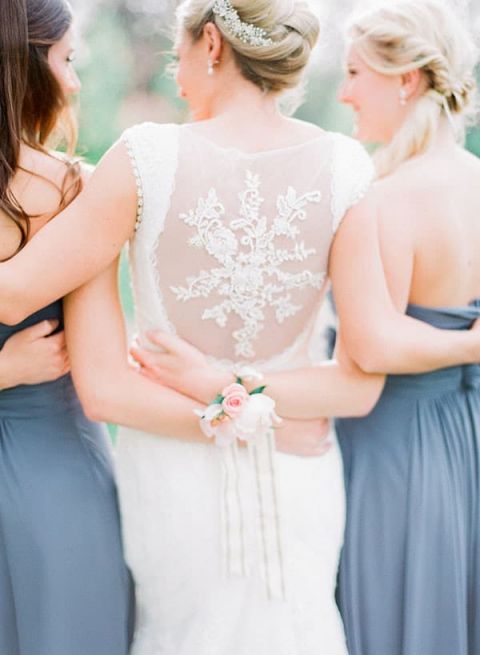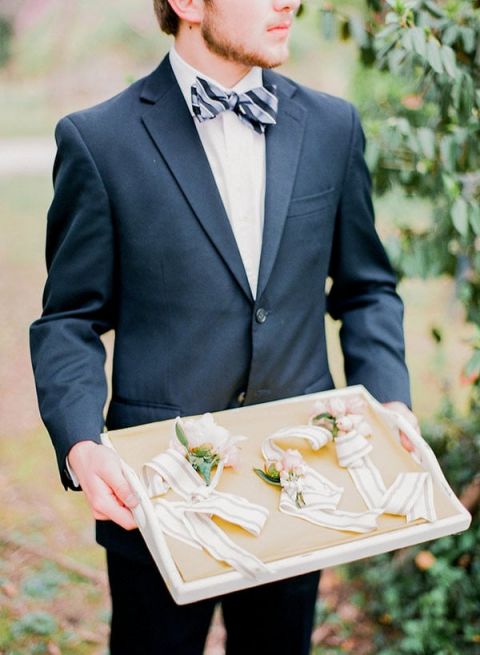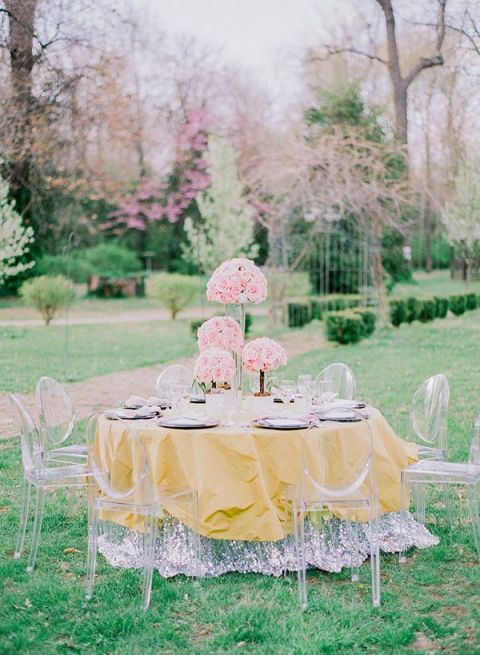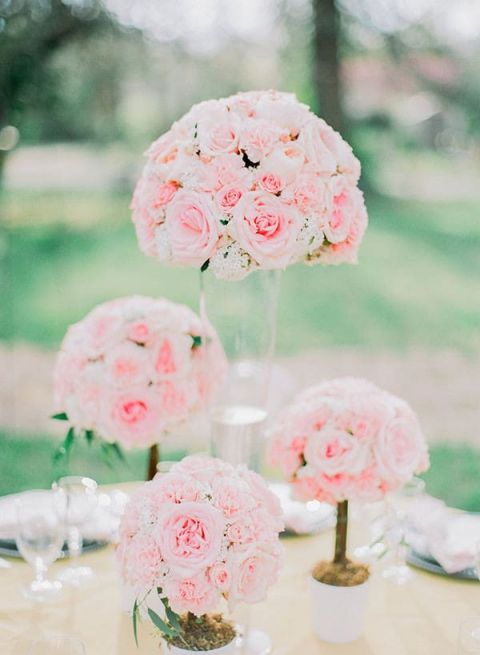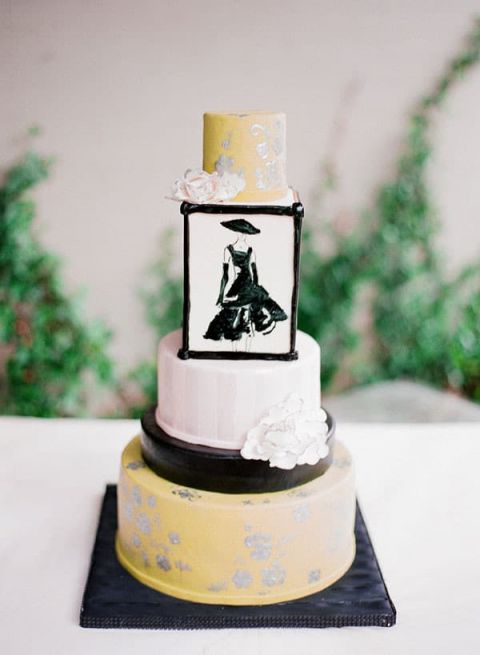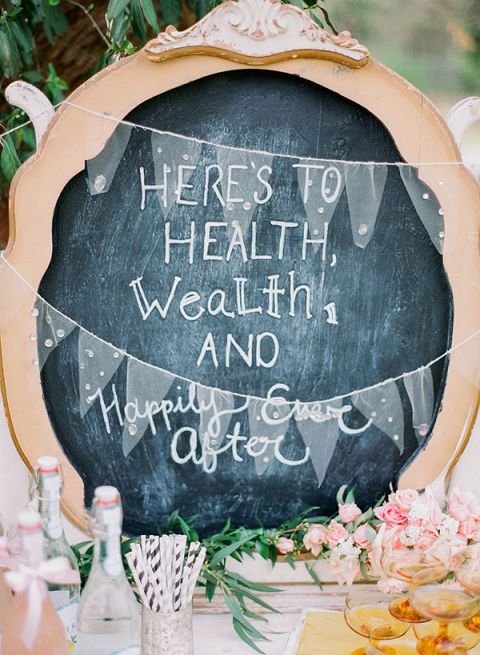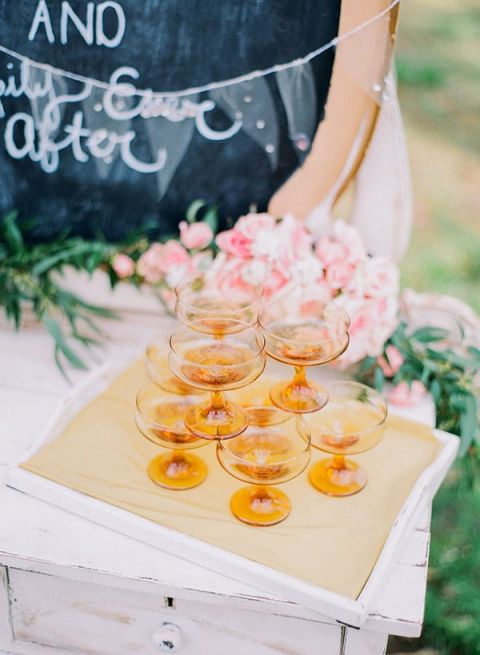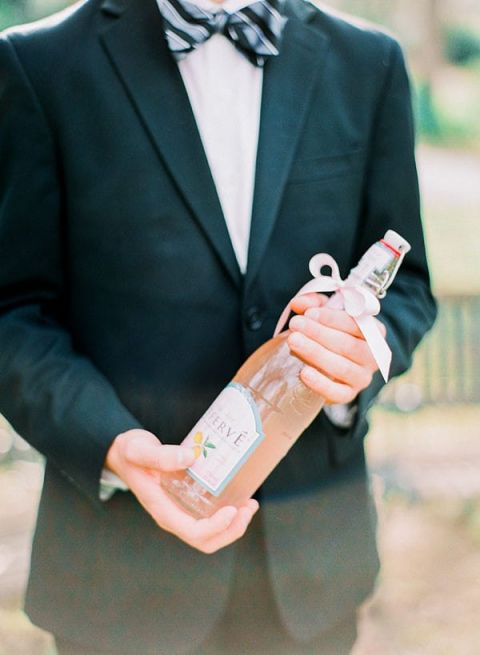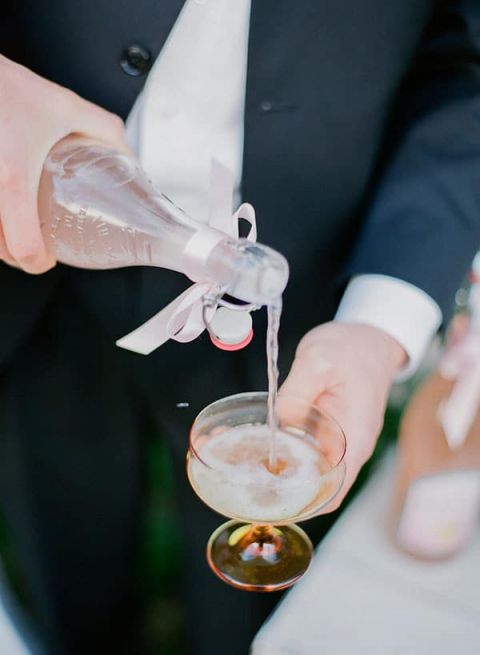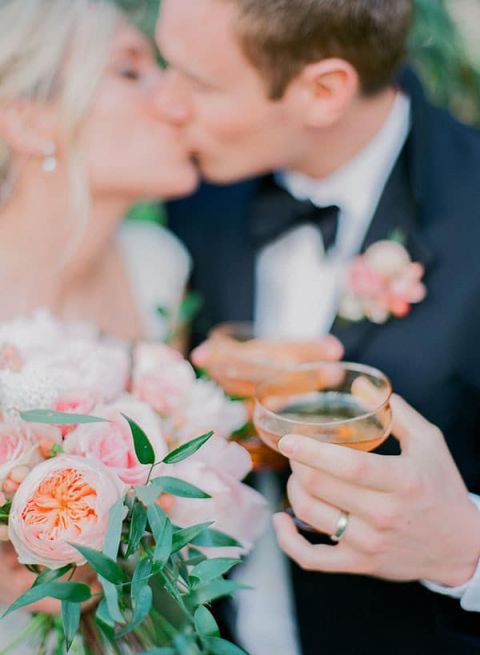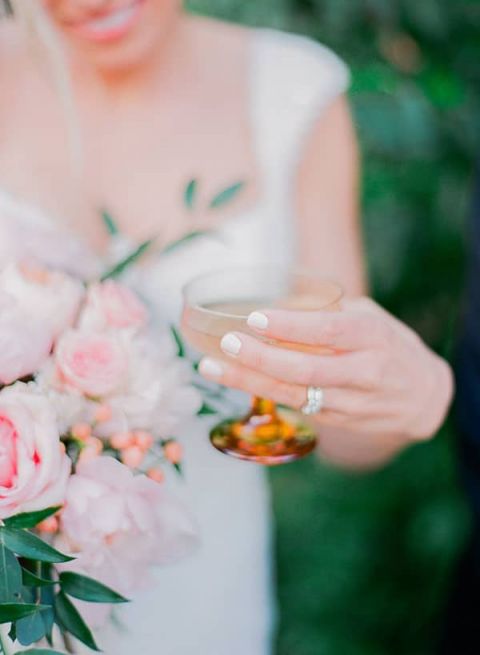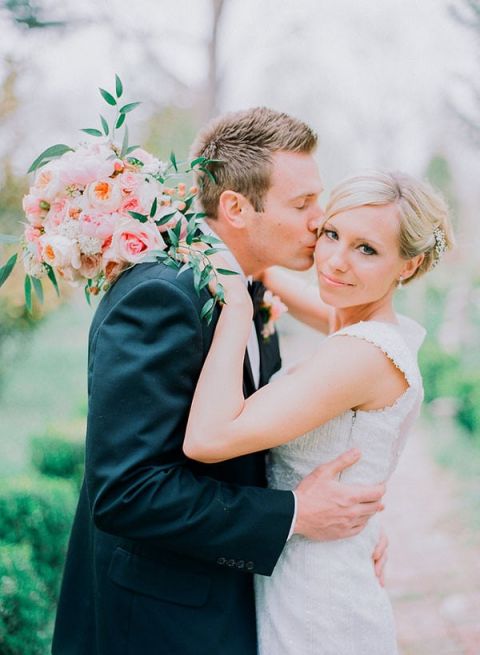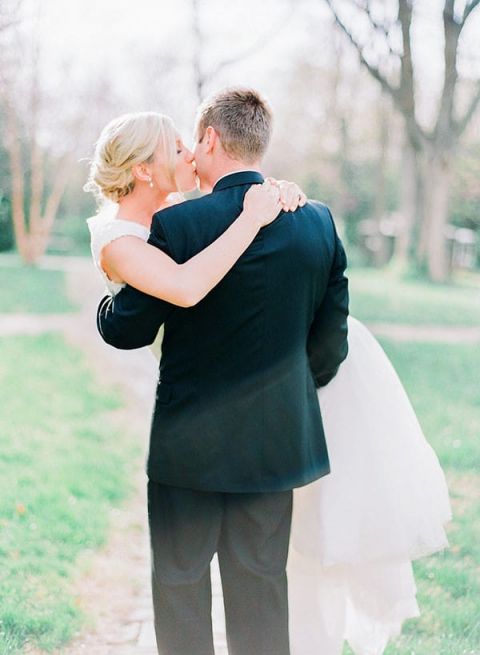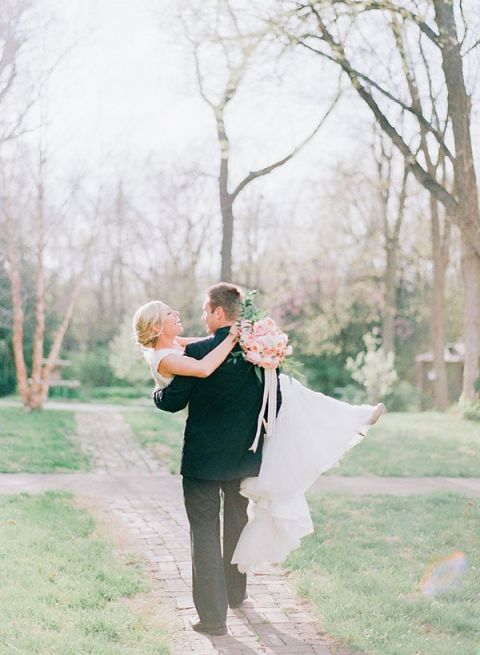 A Southern garden just about to bloom for spring made the perfect setting for the complete romance of this shoot. Blush roses from He Loves Me Flowers – from the bride's ribbon-adorned clutch to the bridesmaids' wrist corsages – added the perfect delicate touch. A flowing wedding dress with an open back managed to keep the bride perfectly on-trend while sweet floral lace added to the classically romantic style of the shoot. Bridesmaids in floor length gowns of lilac gray perfectly complemented the sweet spring pastel palette.
Vibrant pops of chartreuse and bold touches of black added a perfectly modern antidote to the sweetness of the bridal styling. A ruched table topper over glittering sequins gave the Head Table a flair for the dramatic, while black chargers and ghost chairs added a modern feel to the surroundings. Amber glassware for a sparkling wine toast continued added more warmth to the palette. The gorgeously designed cake by Style By The Slice served as the perfect means to tie the disparate elements together – from bright color to a hint of sparkle, to the bold black and white illustration that recalls the timeless style of Audrey Hepburn!
PHOTO CREDITS –
Luminous Spring Garden Wedding in Lilac Gray and Blush