This dream team of Bay Area fine art wedding vendors came together in beautiful Castro Valley to showcase ways to elevate rustic wedding decor with stunning fine art flowers, dreamy pastel colors, and fabulous fine art photography! The talented film-inspired photos of Ditto Dianto captured the ethereal beauty of Vo Floral's rose farm arrangements with the gorgeous eye of Smitten Kiss planning and designing the sweet details! From a Sweetheart Table that creates an intimate garden bower for the bride and groom, romantic country charm arrangements harvested from the rose farm, and the most stunning wedding cake display, these stunning ideas for a rustic wedding combine the best of simple elegance and over-the-top-beauty!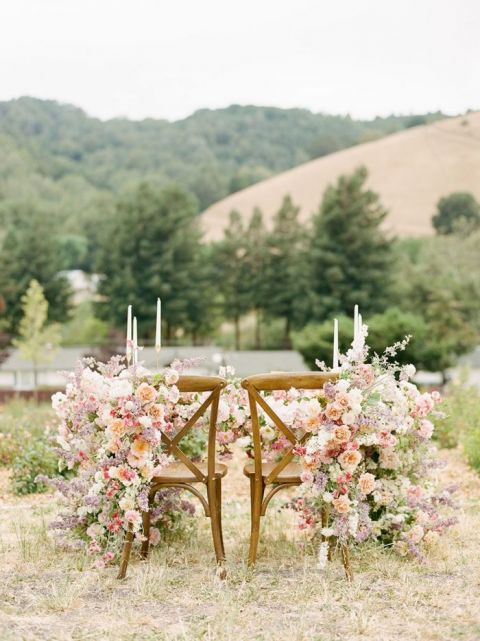 Elevate Rustic Wedding Flowers with these Rose Farm Ideas
It all starts with flowers! Vo Floral had a vision in mind when she purchased nearly two acres and started planting flowers – envisioning the beautiful blooms creating a backdrop for romantic events and beautiful wedding ideas. Harvesting local flowers is a dream for event florists, and she had a hard-earned bounty of spectacular blooms that were just begging for creative hands to do justice to their beauty!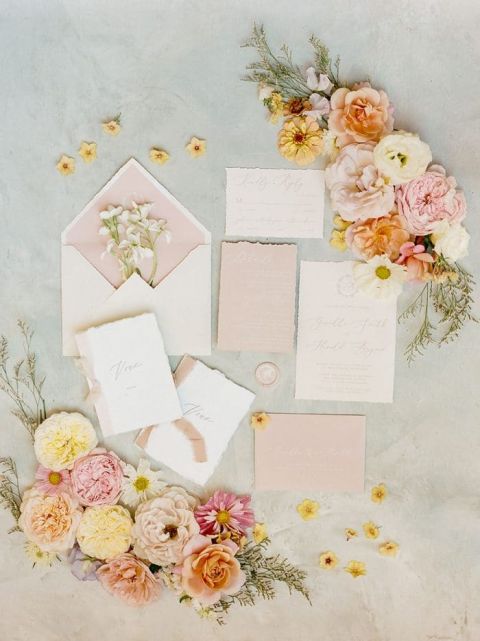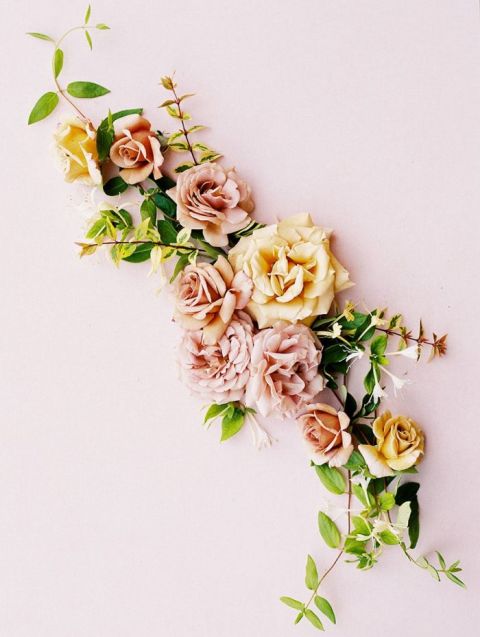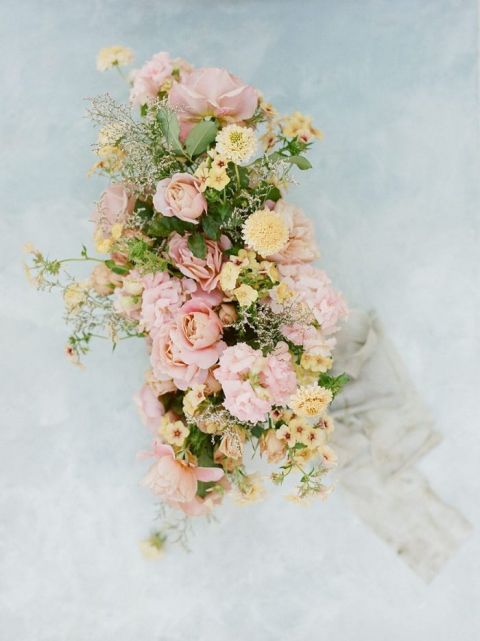 In order to take advantage of those gorgeous flowers, they created this hands on look at how to design romantic, organic flower arrangements to elevate rustic wedding style! Pink never goes out of style – when it comes to weddings or anything else – so these spectacular pink roses formed the basis for the stunning wedding flower arrangements, along with yellow blooms, pink stock, and speckled tulips.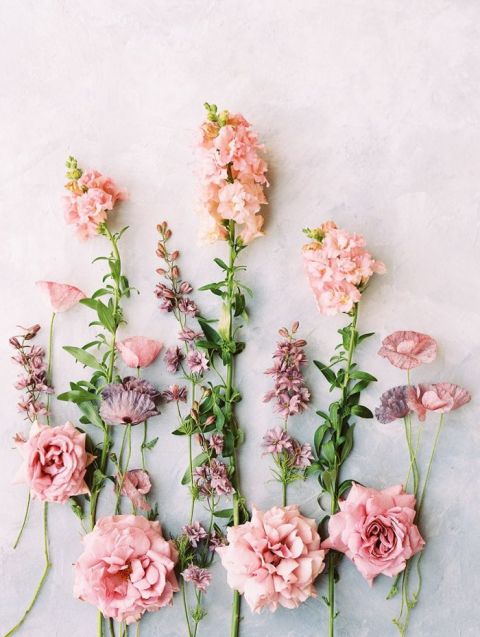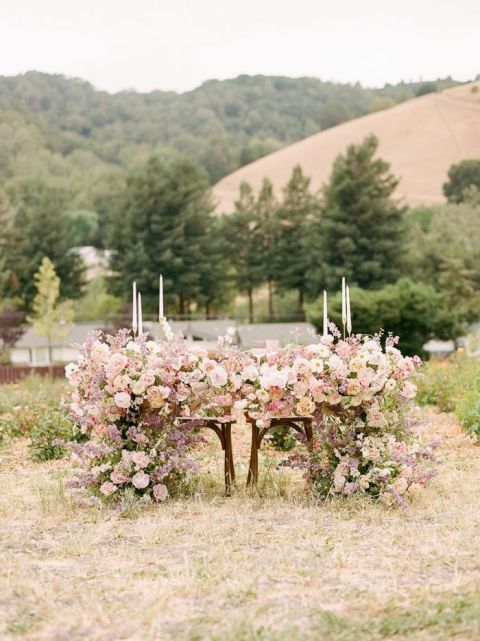 This gorgeous Sweetheart Table took staples of rustic wedding design – crossback chairs, a farm table, a lace runner – and added absolutely stunning flower garlands to wrap the edge of the table and trail down the bride and groom's chairs! The tabletop was covered in flower blossoms, accenting the beaded glass plates and gold flateware.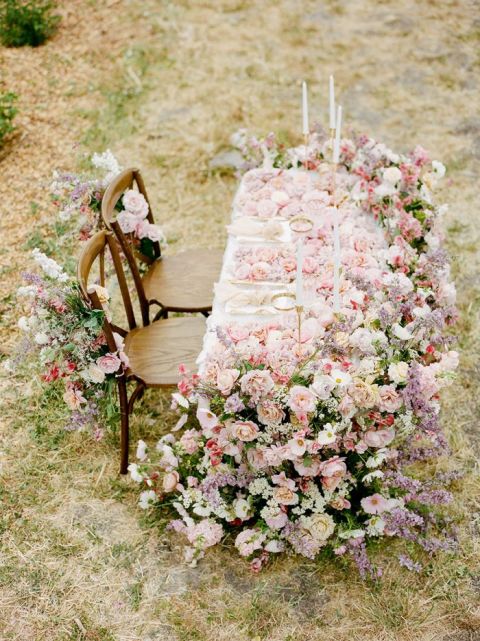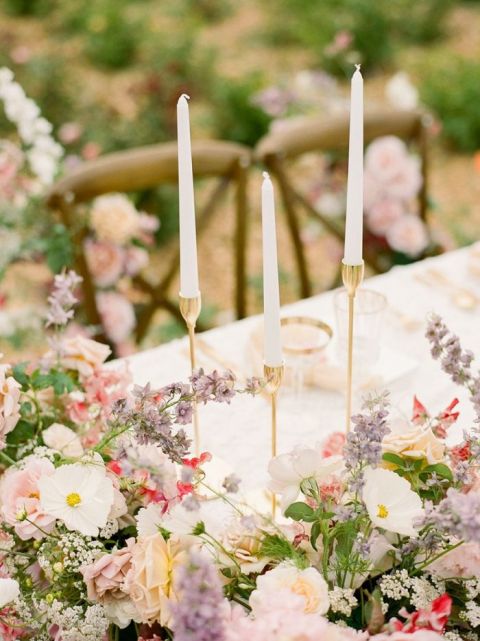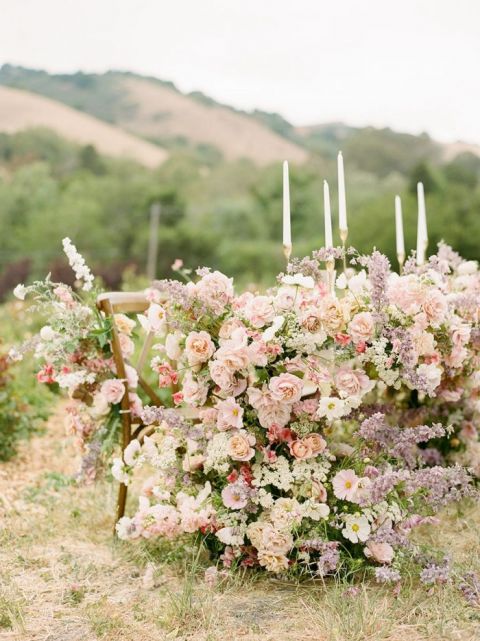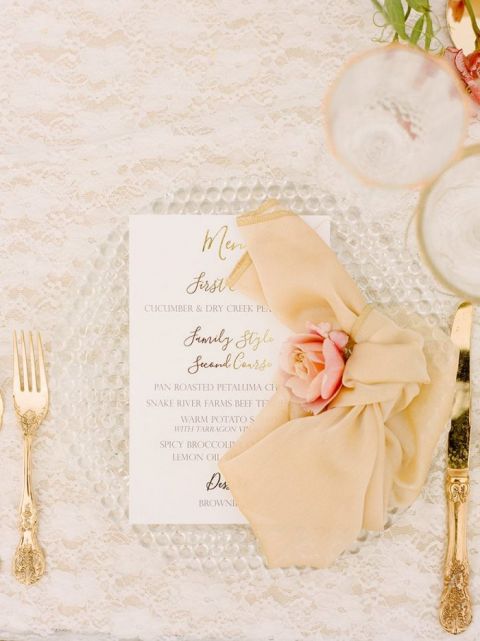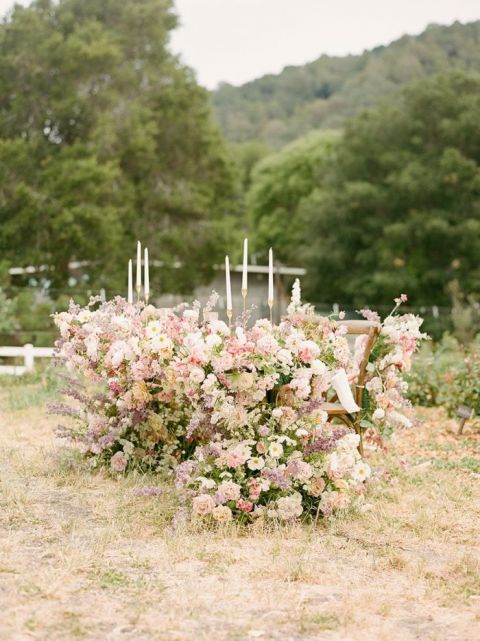 The dreamy oak tree covered hills of the Bay Area provided a romantic backdrop for this rose farm wedding shoot, while there wee beautifully blooming flowers visible from every angle!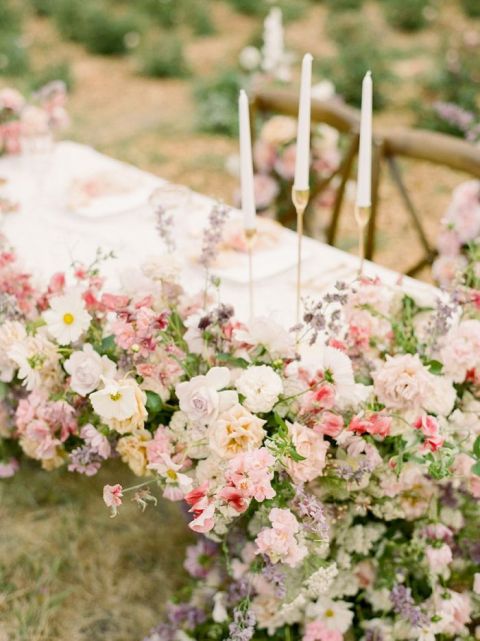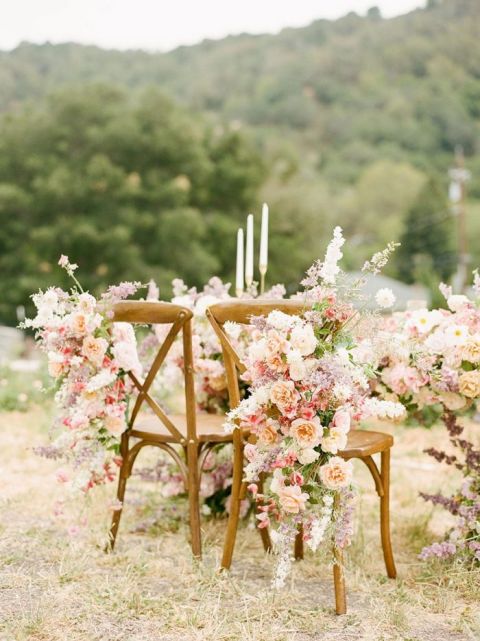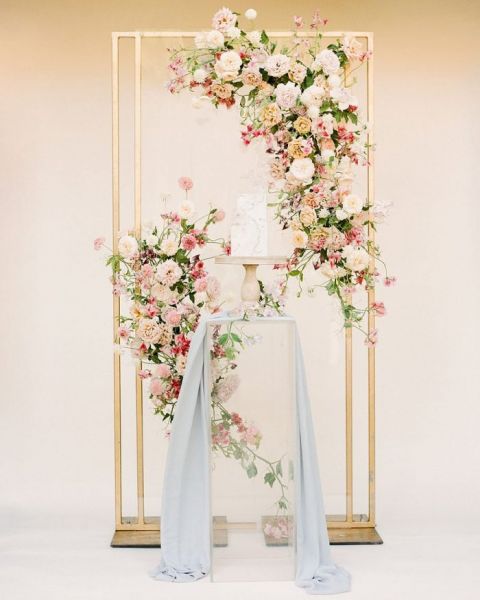 How spectacular is this cake display! The airy gold geometric stands were a stunning backdrop to La Vie Douce Design's sculptural wedding cake. Cascades of pink, peach, and yellow flowers created an enchanting frame for the the cake, with a clear acrylic pedestal, white-washed wood cake stand, and blue silk runner to add romantic texture to this elevated rustic wedding cake!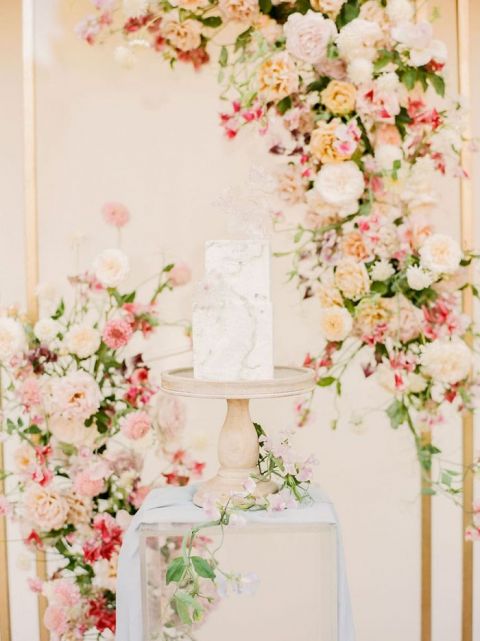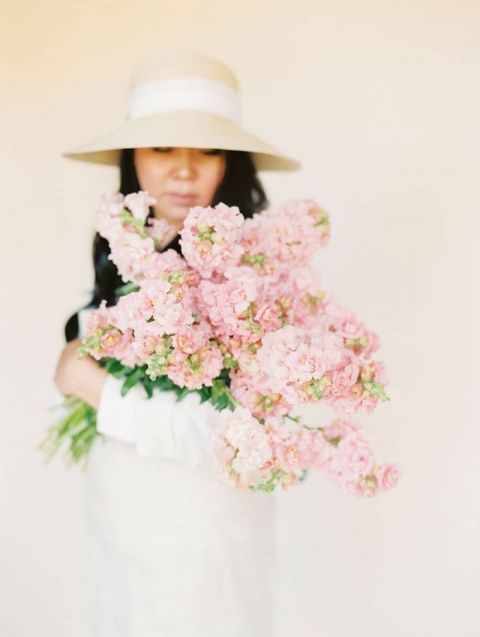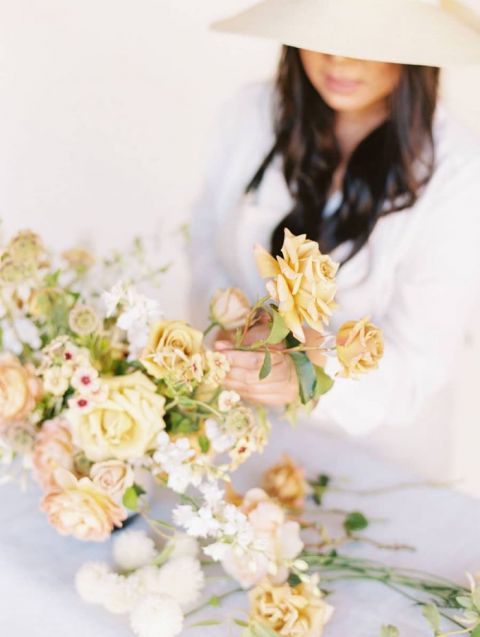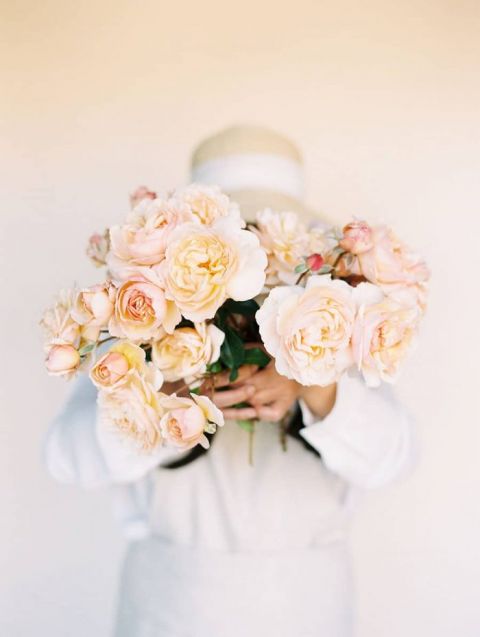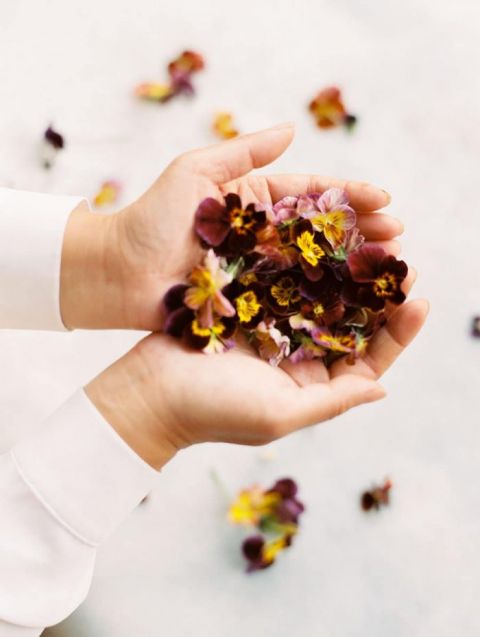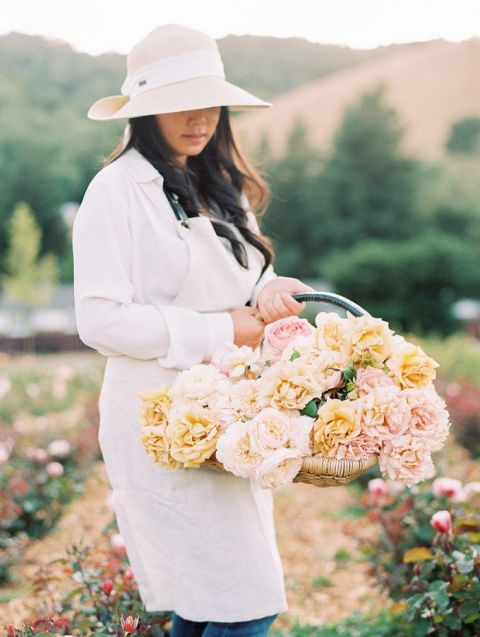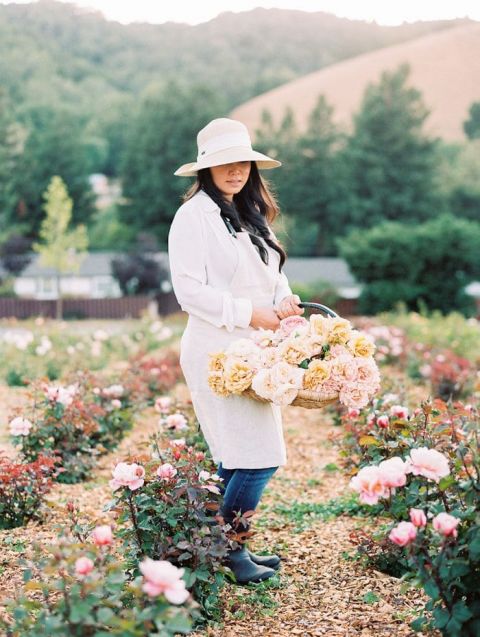 Bay Area Wedding Vendors –
Photography: Ditto Dianto | Event Planner and Designer: Smitten Kiss | Florist: Vo Floral | Wedding Cake: La Vie Douce Design