Matthew and Morgan met in graduate school, fell in love over coffee and long walks in Nashville, TN, and decided to tie the knot in a colorful spring brunch wedding day! Their venue in downtown Franklin, TN, a favorite date destination, gave their historic Tennessee wedding day the perfect timeless air, which suited their vision for a classic wedding day that suited both of their styles. They worked with talented friends Lauren Marie Atkinson Designs and Tina's Cake Cottage on some of the biggest elements of their day, and trusted McConnell Hospitality Group and Erin Lee Allender Photography to take care of the rest!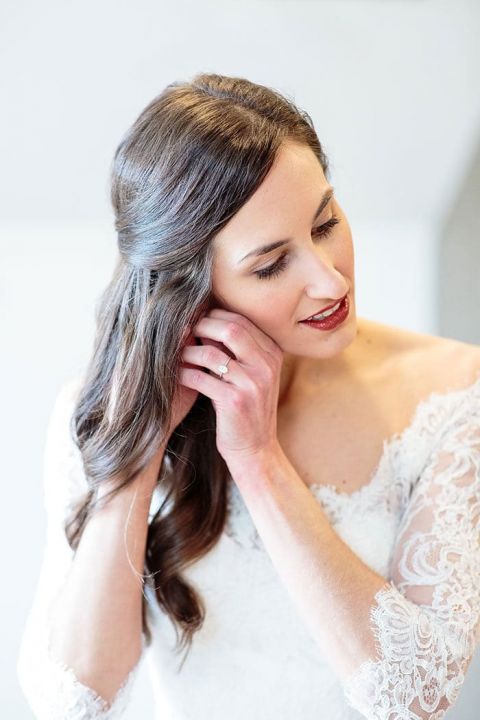 Morgan's vision for her wedding day style was timeless and classic. She fell in love with with her Olia Zavozina wedding dress, with its off the shoulder neckline and long lace sleeves, because her wedding photos would always reflect her happiness and joy on the wedding day, rather than any current trends. She accented the vintage-inspired lace wedding dress with heirloom jewelry, with pieces designed to incorporate her grandmother's jewelry! After the wedding, she had her gown carefully preserved, and the pearls adorning it were saved to make into jewelry for both of their mothers and their future children!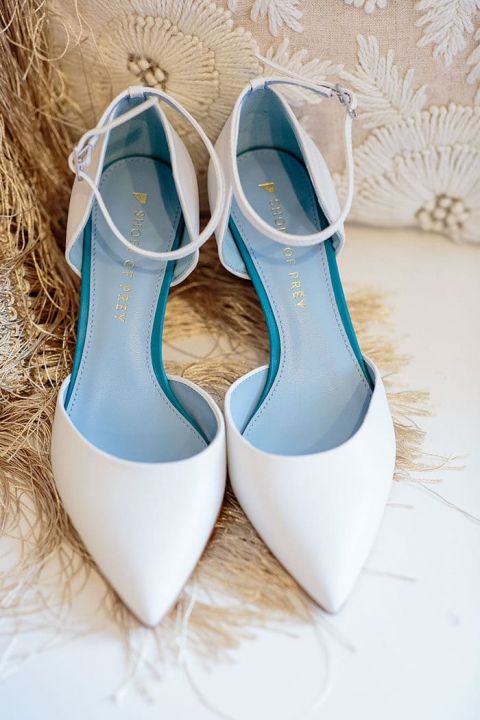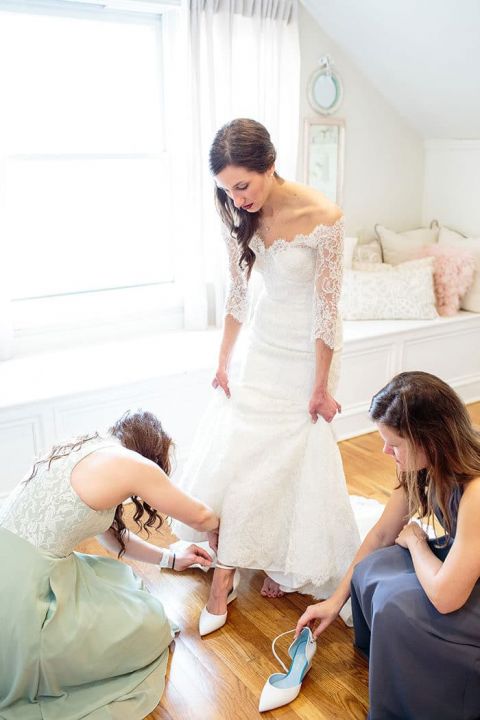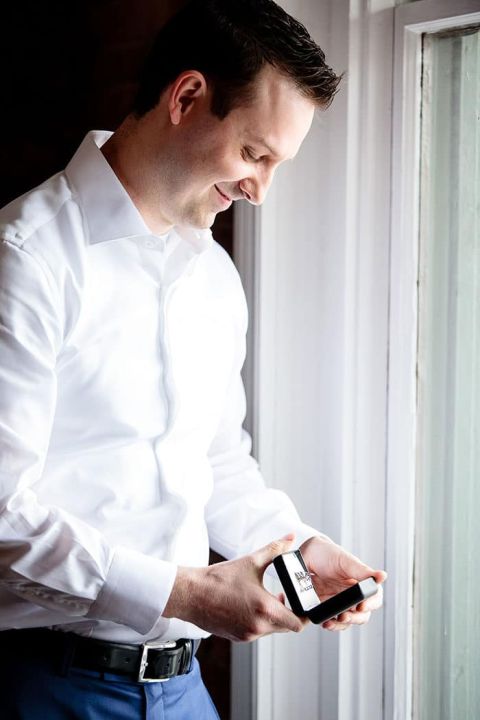 The groom also had a bespoke look for their wedding day, with a navy blue three piece suit and shirt from Stitch-It & Co, a Nashville tailor specializing in custom suits!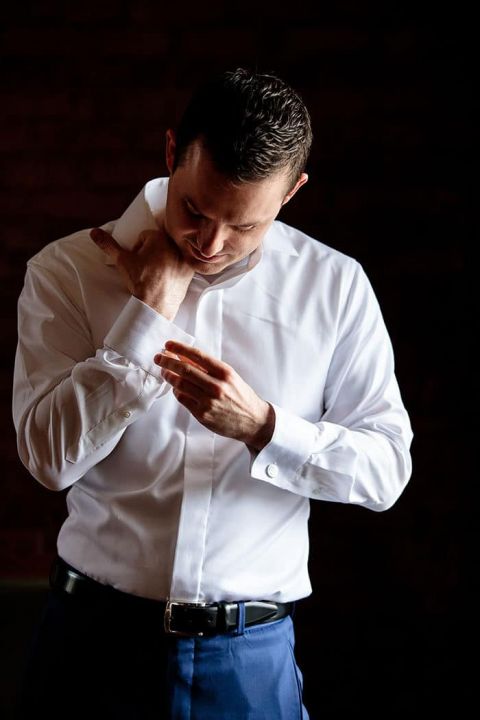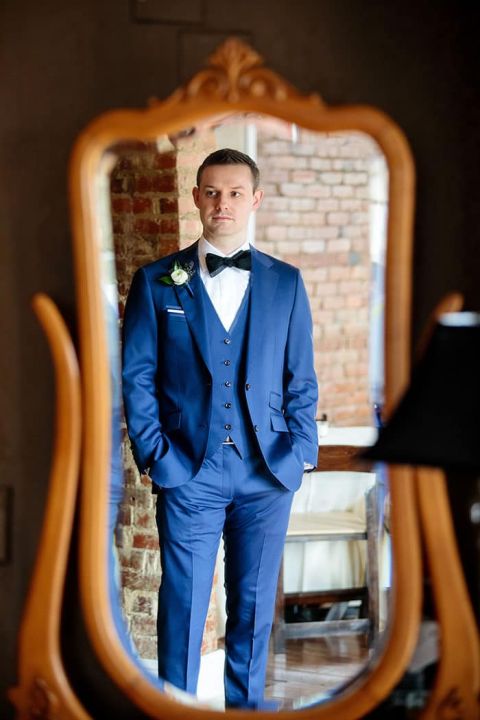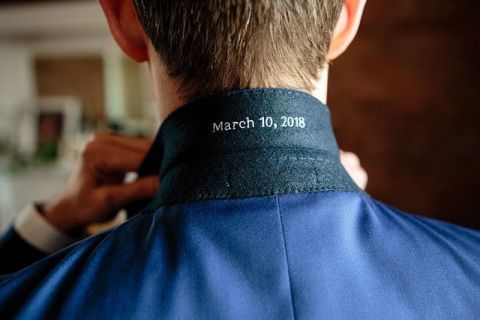 As a finishing touch, Stitch-It & Co embroidered their wedding date into the underside of his suit collar for a sweet memento of the day.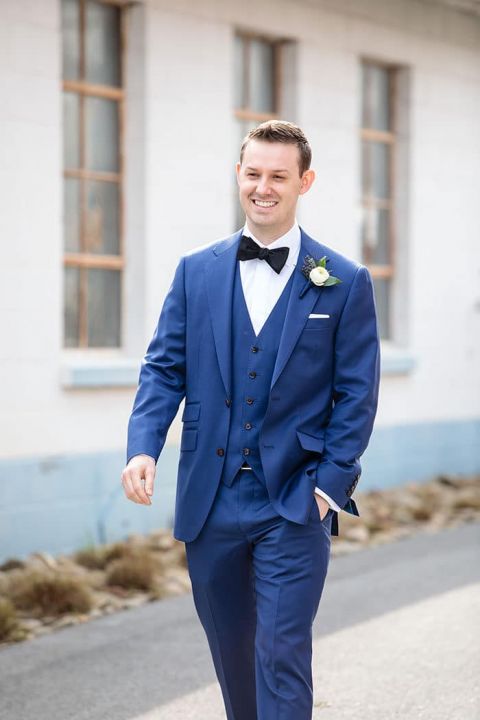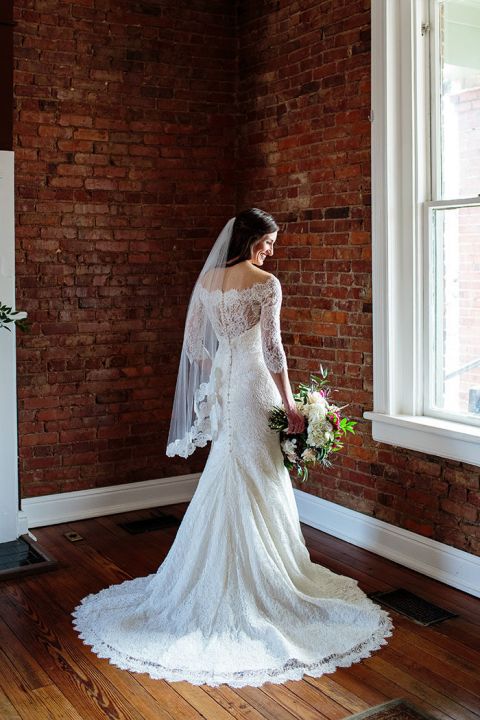 The couple fell in love with their venue, McConnell House, in the historic downtown of Franklin, TN, thanks to the timeless charm and vintage elegance. Exposed brick walls, hardwood floors, and antique wallpaper perfectly suited their plans for a classic wedding day – their timeless style was perfectly suited to the venue's backdrop!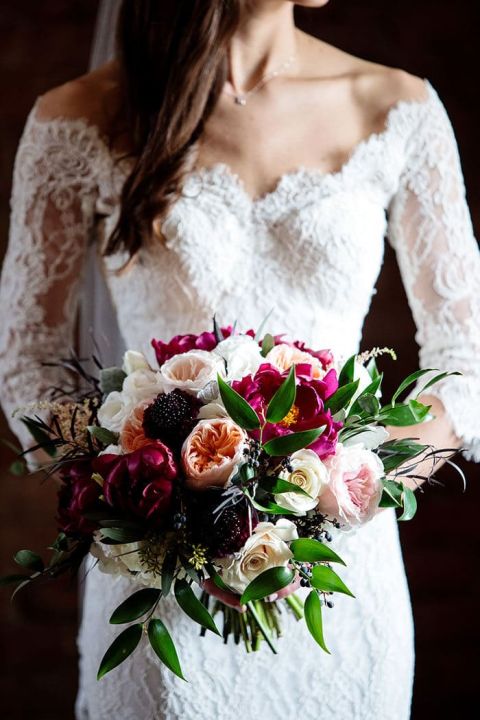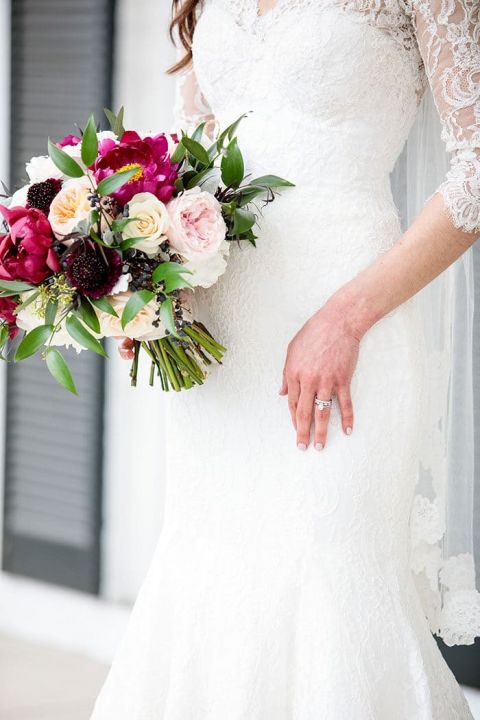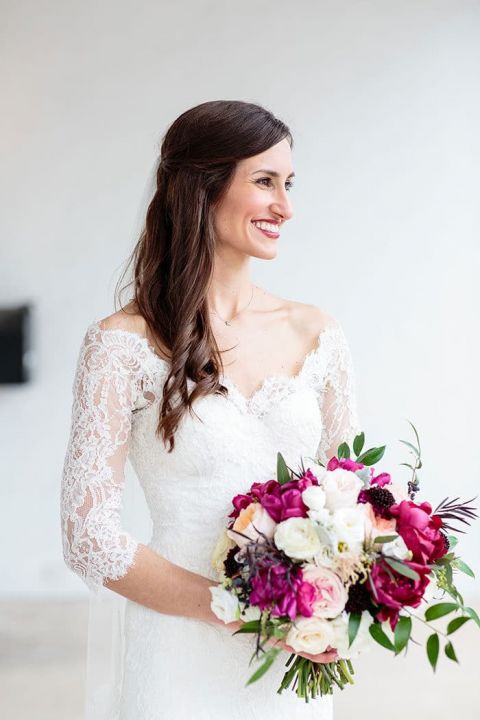 Morgan knew she wanted her flowers to bring in a pop of color, working with Lauren Marie Atkinson Designs on the rich berry tones of her bridal bouquet! She added burgundy peonies, scabiosa, and privet berries to more classic garden roses and lisianthus in shades of white and blush to create an elegant arrangement.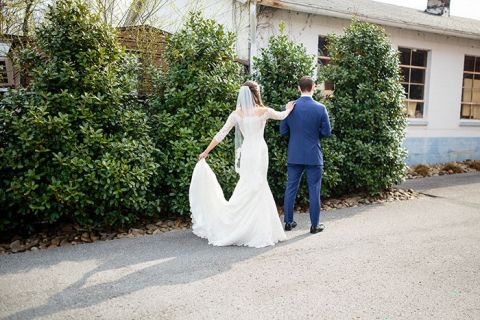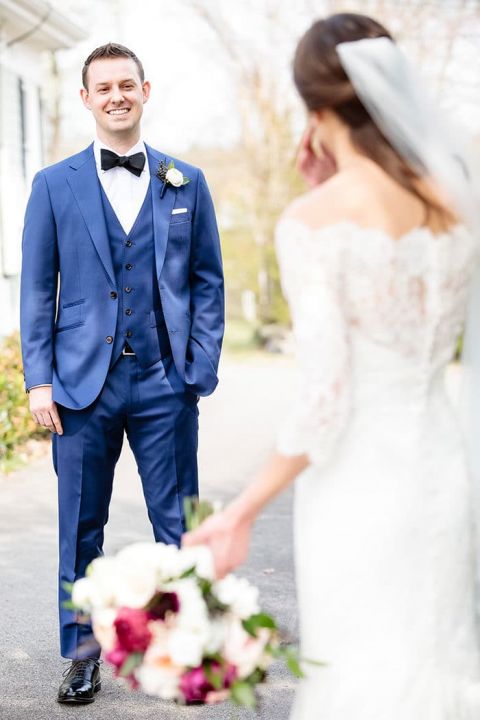 The couple treasured their emotional First Look as a highlight of the wedding day! Seeing each other before the ceremony allowed them to share an intimate moment before joining each other at the altar in front of their guests.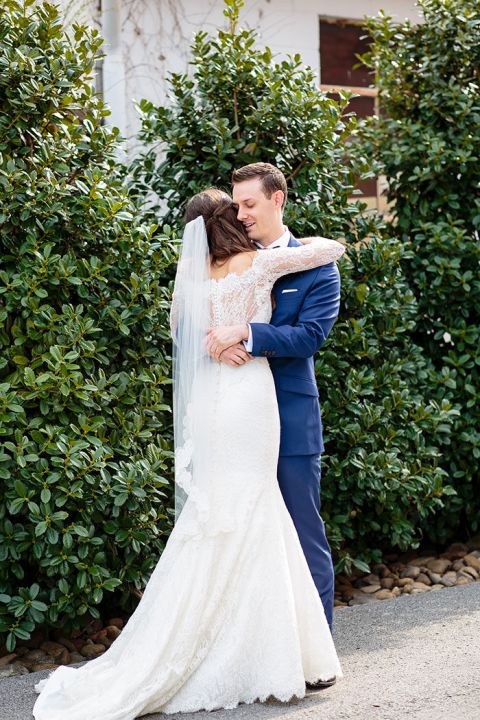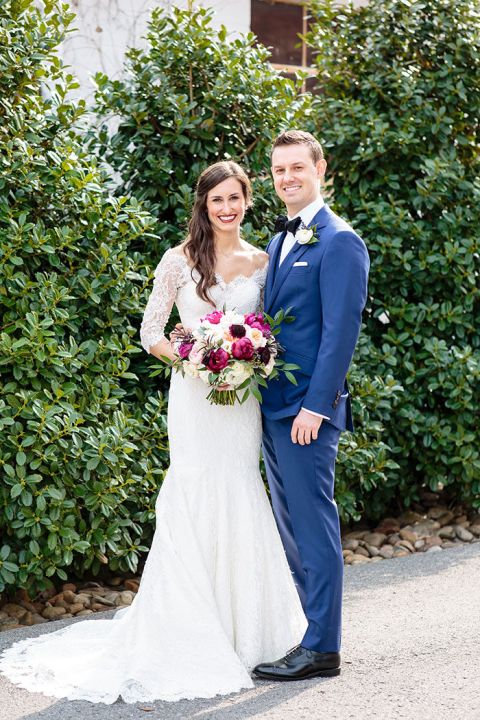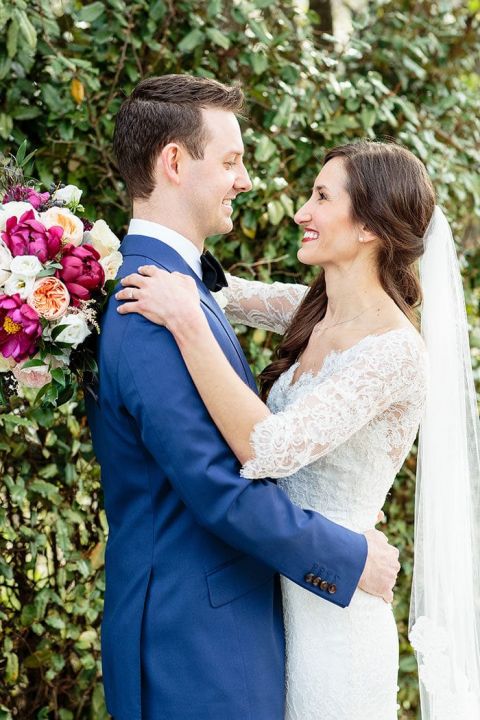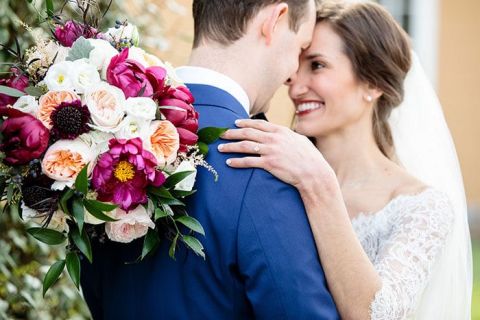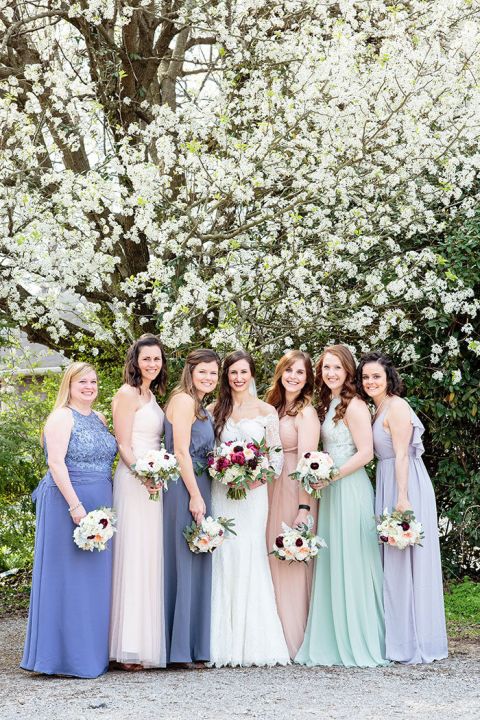 Morgan's bridesmaids wore a pastel rainbow of colors for a sweet mismatched bridal party! Shades of peach, blue, and sea glass green created a lovely palette for her maids, with pops of burgundy and peach in their white bouquets.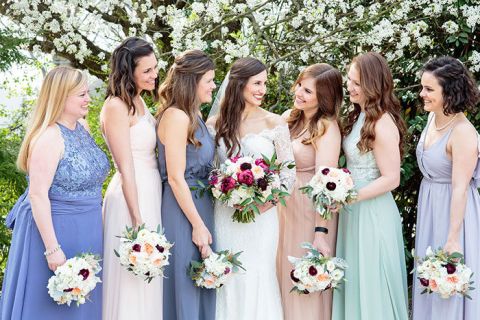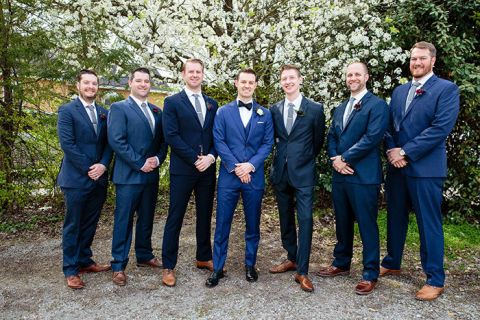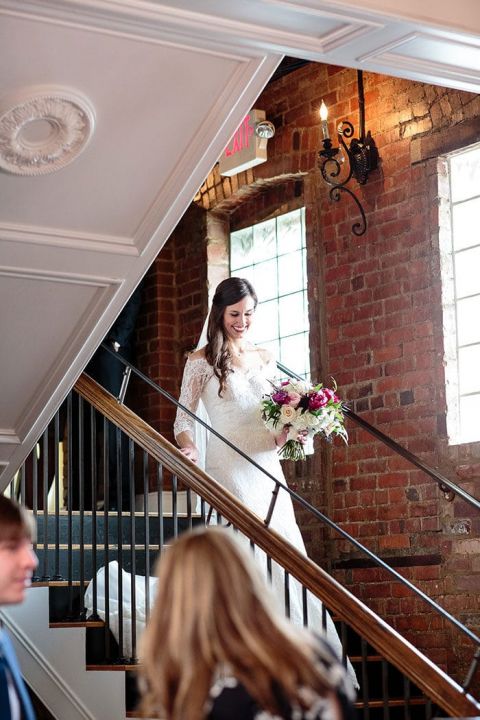 The ceremony took place in the drawing room at McConnell House, with towering ceilings and red brick walls. They created an elegant ceremony space by adding cream silk drapery edging in a eucalyptus garland. Guests stood around them to turn their intimate ceremony into an interactive affair! The two made sure their ceremony reflected their faith and their shared vision for their marriage and treasured the chance to make those vows to each other.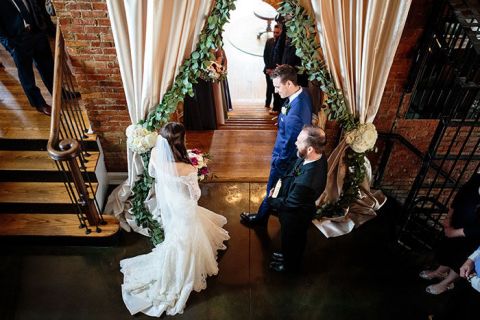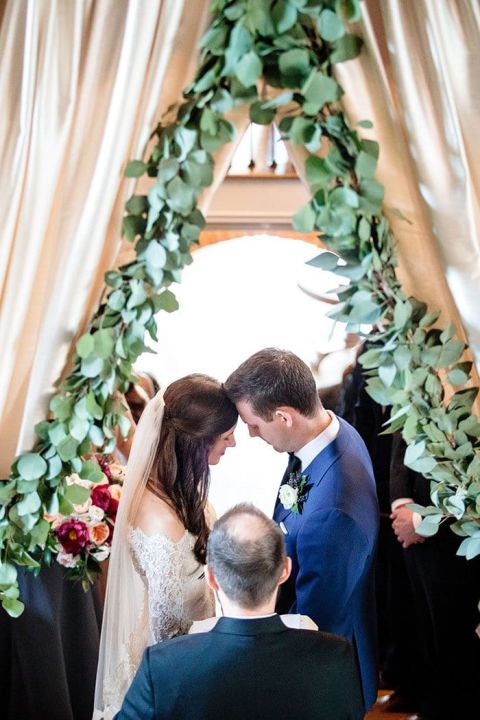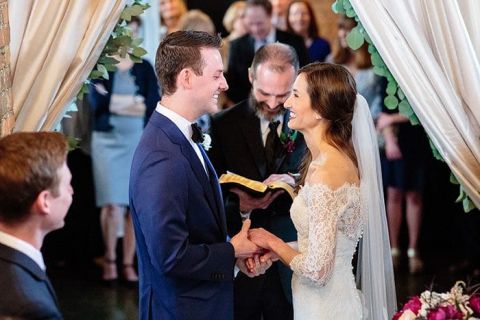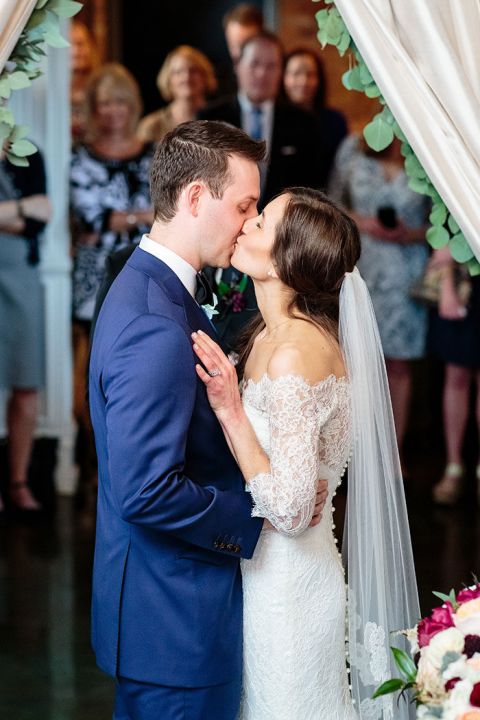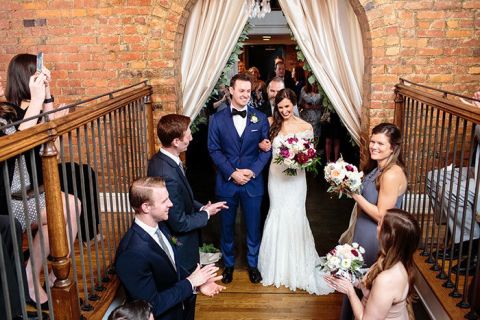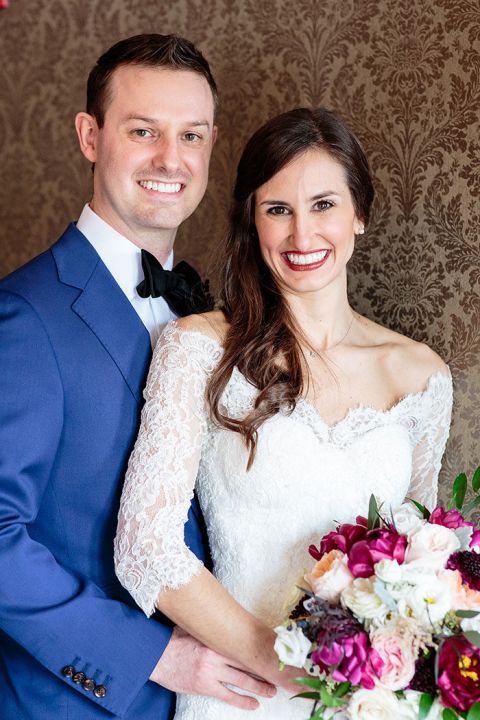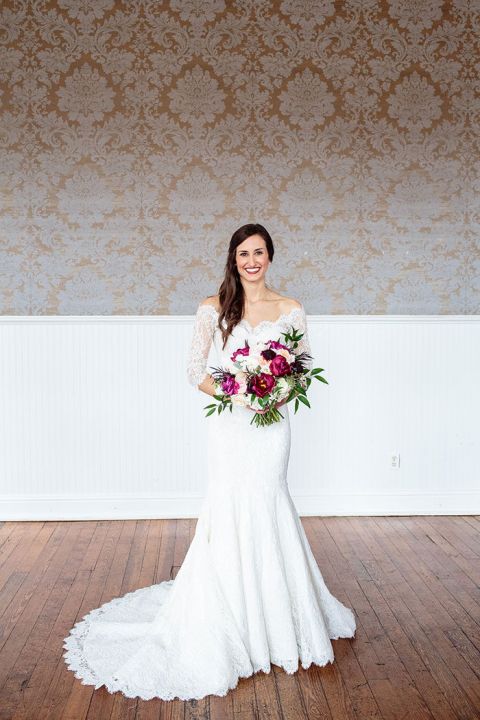 Formal portraits throughout their historic venue showcased the beauty of the space and their joy in their wedding day!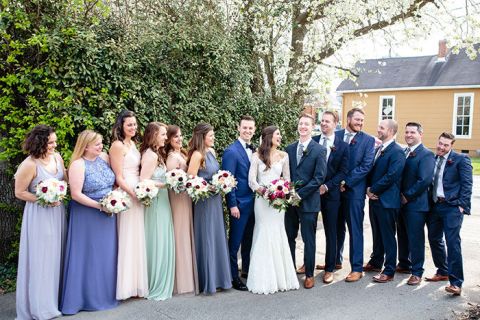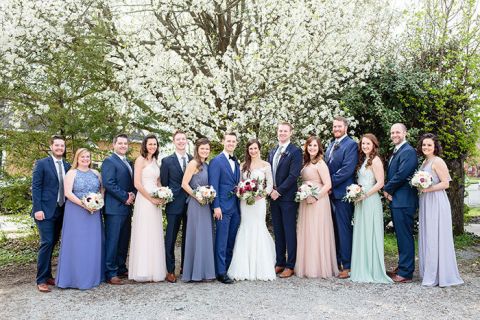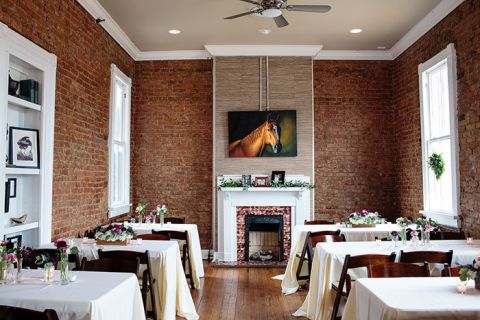 Guests joined the couple for an intimate brunch reception – because who doesn't love brunch! They chose to skip more traditional reception aspects, with no DJ, dancing, or bouquet toss. A string quartet gave the historic venue the perfect atmosphere for their wedding day!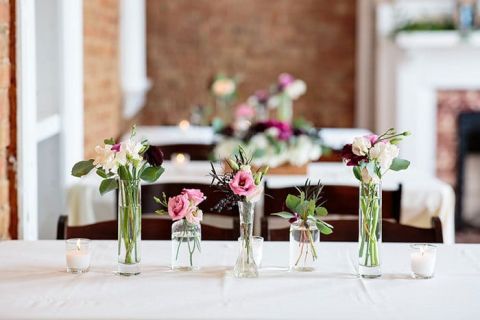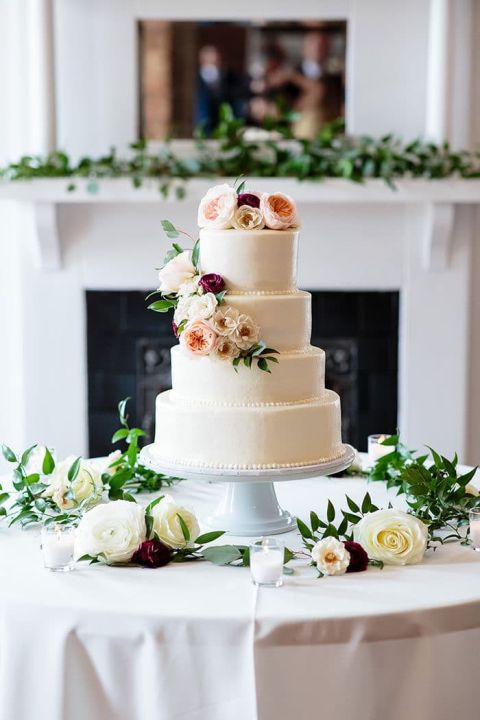 They did cut the cake designed by Tina's Cake Cottage, an elegant ivory confection with clusters of flowers.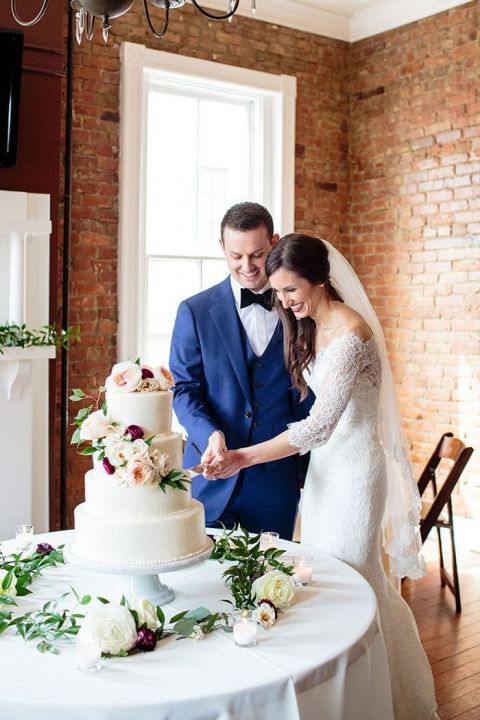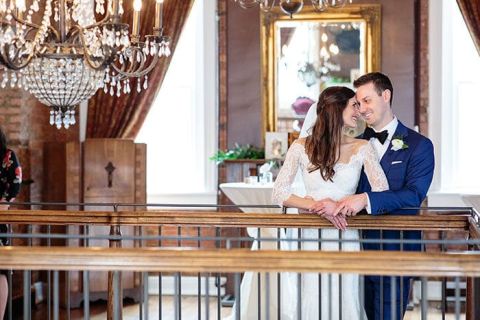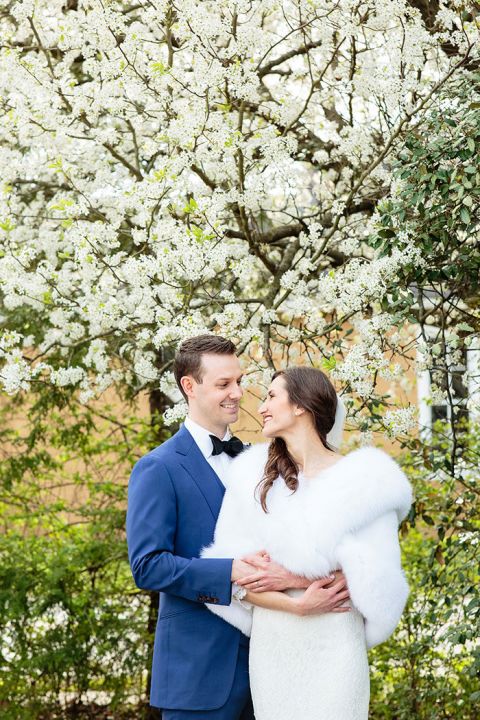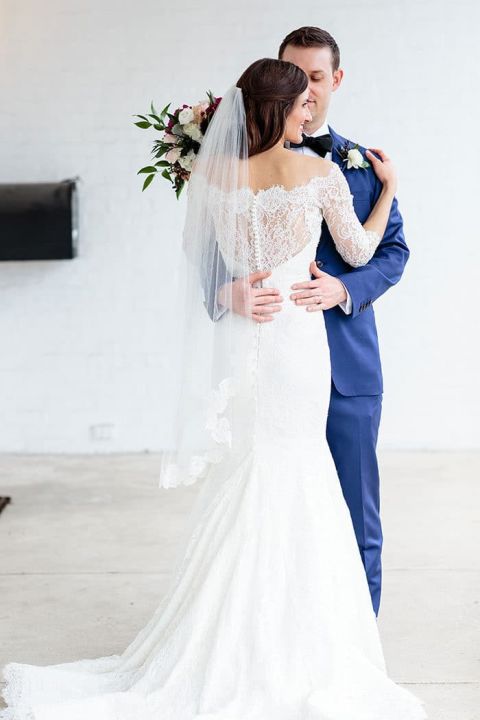 The couple took some time for themselves, and did a portrait tour around downtown Franklin with. Erin Lee Allender Photography. They loved coming to the charming downtown for dates, so the area held a special meaning for their wedding day!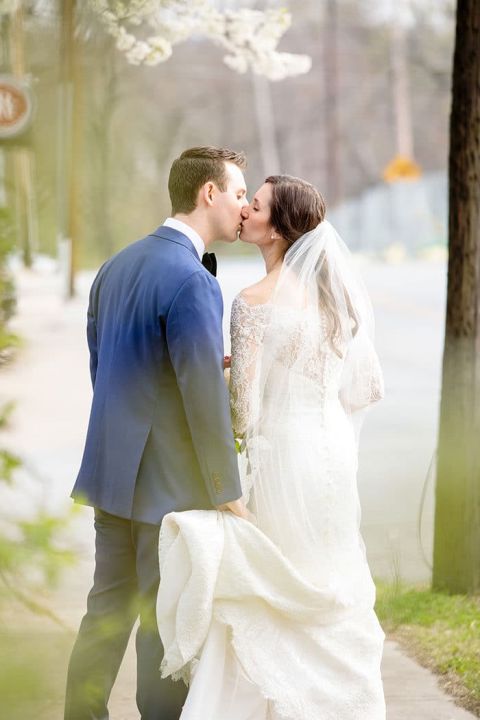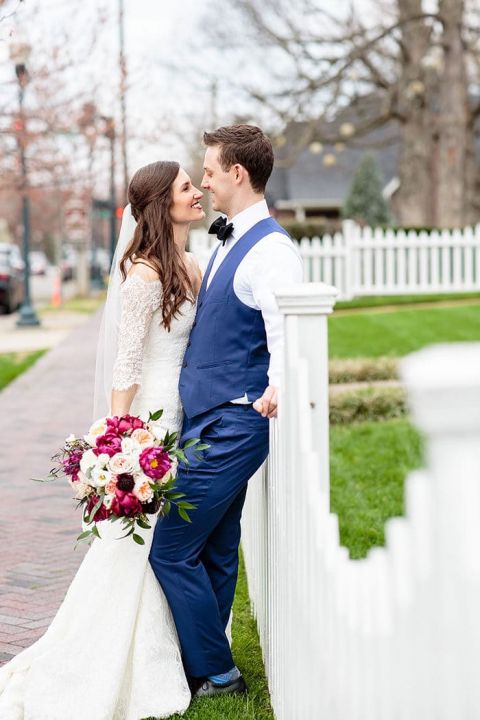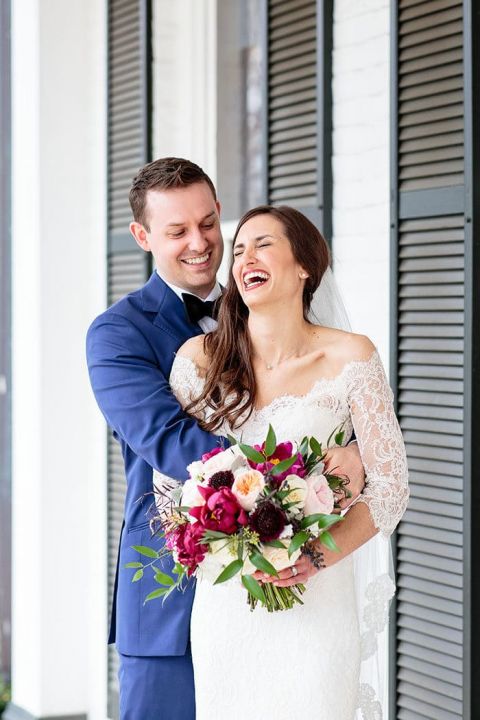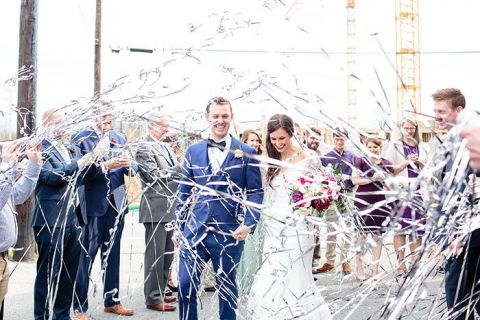 A silver streamer farewell was a fun way for guests to see them off!
Photography: Erin Lee Allender Photography | Wedding Venue, Catering and Planning: McConnell Hospitality Group | Floral Design: Lauren Marie Atkinson Designs | Wedding Cake: Tina's Cake Cottage | Wedding Dress and Veil: Olia Zavozina | Engagement Ring and Jewelry: Giador Fine Jewelry | Bridesmaid Robes: Etsy | Groom's Attire: Stitch-It & Co | Groom's Shoes: Allen Edmonds | Ties: The Tie Bar | Cufflinks: Draper Jewelry | Guest Book and Favors: Anderson Design Group | String Musicians: Viva La Strings | Wedding Website: Minted | Wedding Registry: Pottery Barn | Wedding Registry: Williams Sonoma | Submitted: Matchology
Historic Tennessee Wedding Day with Heirloom Details