Prepare to be whisked away on an upstate retreat thanks to this harvest gathering at Windrift Hall in the Hudson Valley! The historic manor house played host to Alicia King Photography and Emily Baldwin Events and the amazing team that crafted this harvest gathering event celebrating foraged flowers, vintage heritage pieces, and local handicrafts! Sarah Saunders Studio dreamed up incredible floral designs using local flora and dried grasses, while CRISP Event Planning & Catering added seasonal flavors with a locally sourced menu and craft cocktails!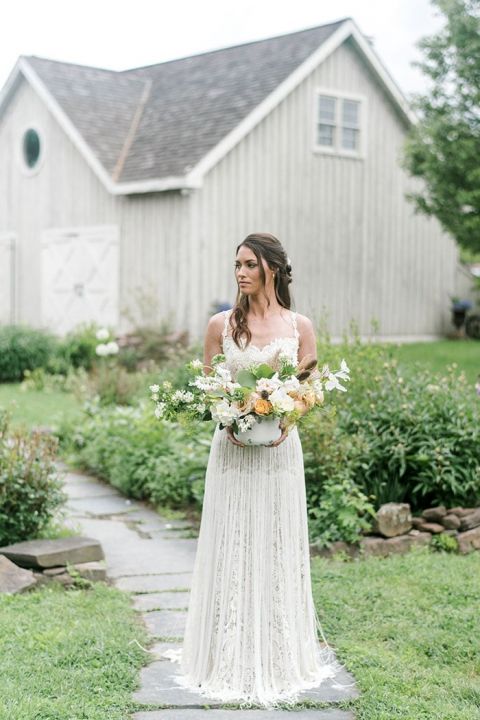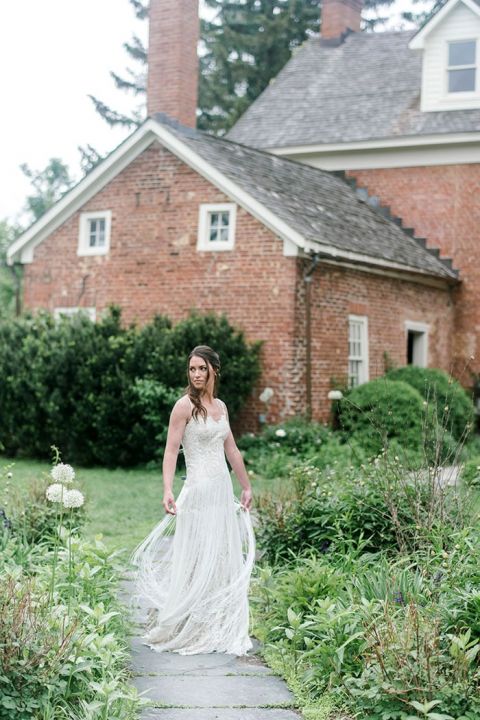 This beautiful fringed dress from Lambs Hill Bridal Boutique perfectly fit Emily Baldwin Events' vision for unique bridal style! The tasseled skirt overlaid a boho gown of crochet lace to add stunning texture.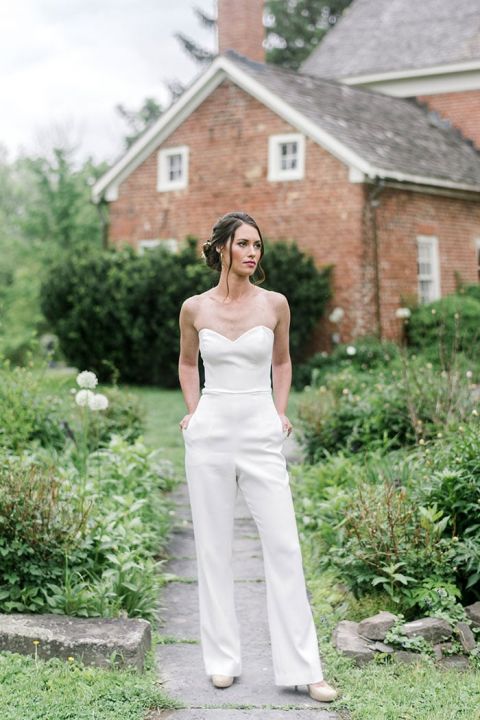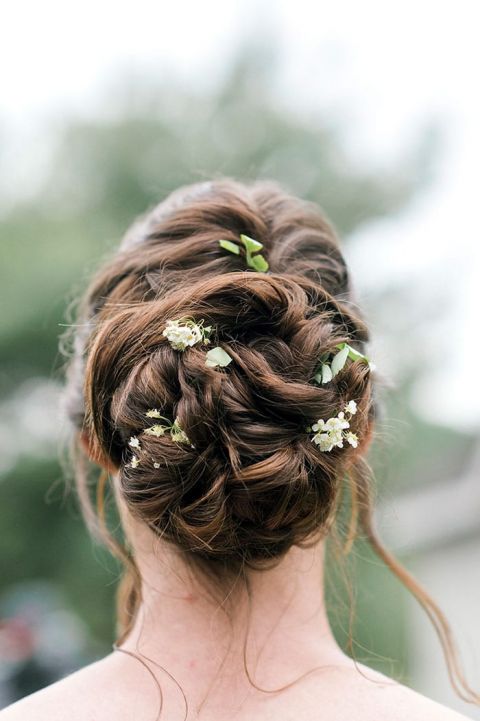 Hairstylist Sara Julianna Beauty crafted this elegant updo hairstyle and accented it with local flowers to suit the foraged theme!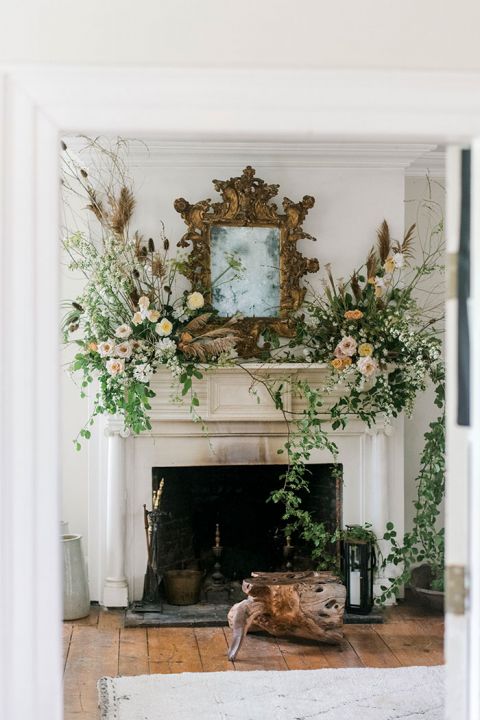 The fireplace in the 1800's manor house at Windrift Hall became the focal point for an incredible ceremony, with Sarah Saunders Studio adding foraged flowers and dried grasses to the vintage setting to create an organic look alongside the ornate decor.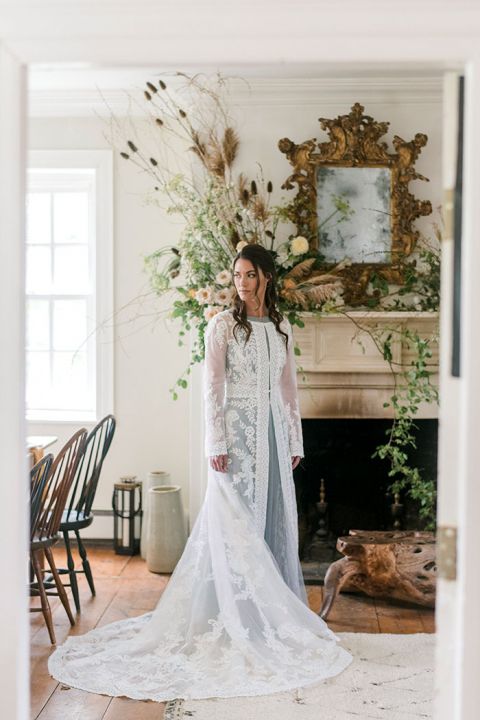 This vintage robe with long sleeves looked incredible layered over a blue slip dress to show off the stunning lace pattern!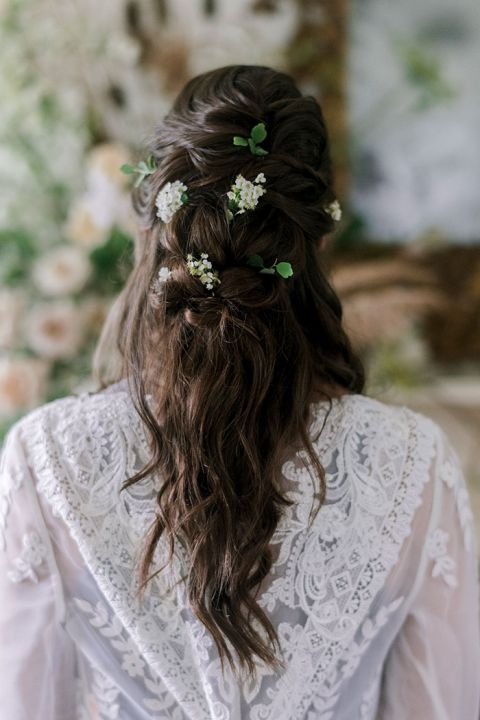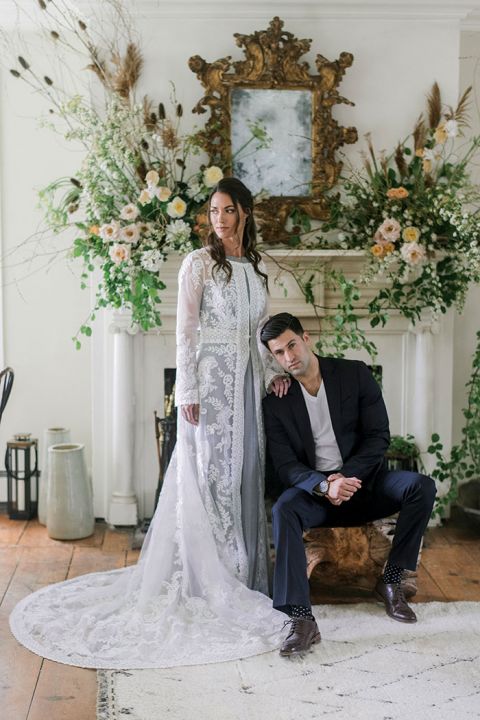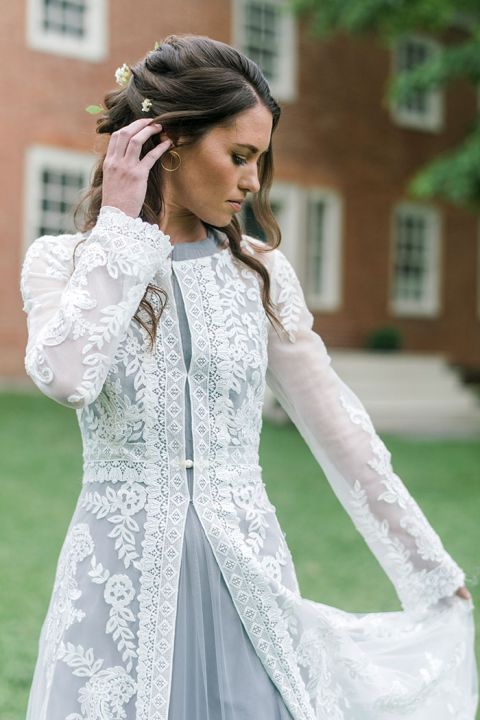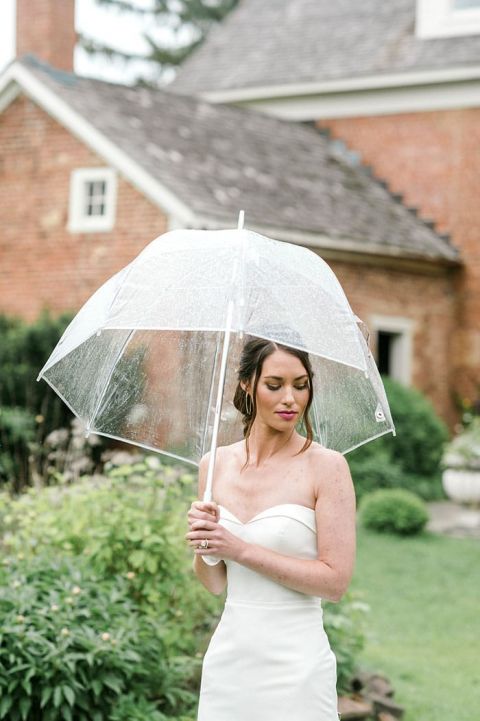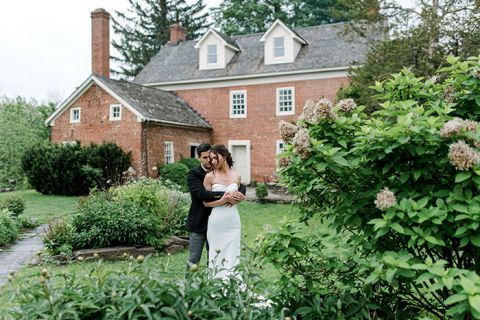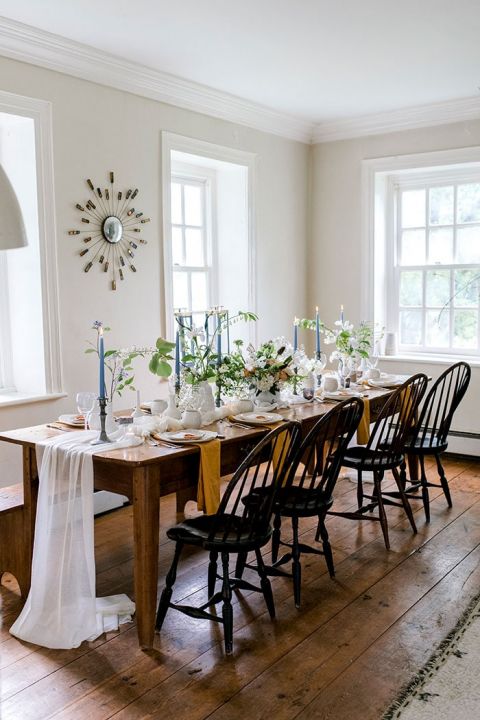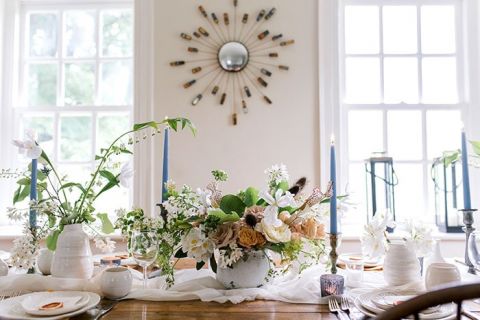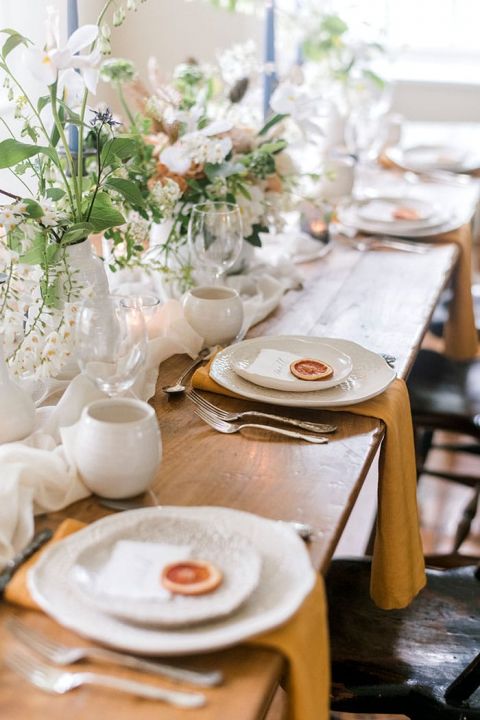 Emily Baldwin Events went above and beyond to give this airy farm tablescape unique personality and charm! She worked with Hudson Valley Pottery to design the lace imprinted ceramic plates, pairing hand crafted place settings with turmeric yellow napkins and slate blue candles. The hints of yellow, orange, and peach in the local flower arrangements complemented the dried citrus accents at each place setting!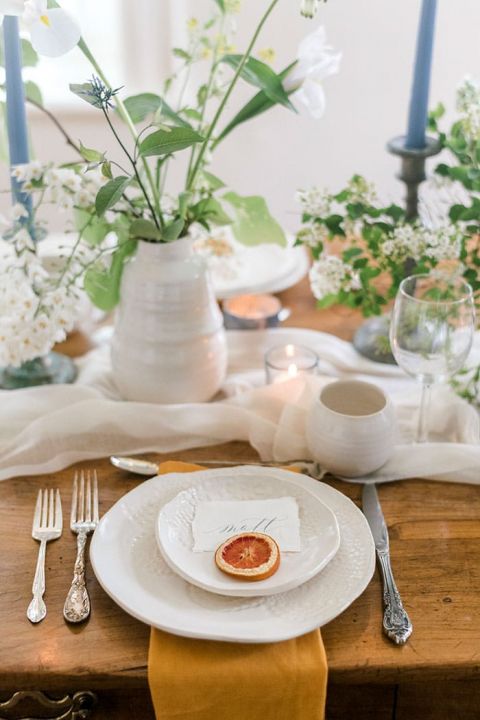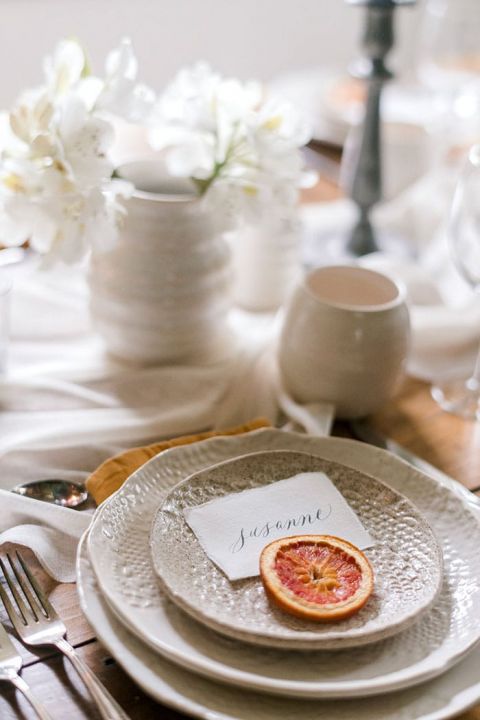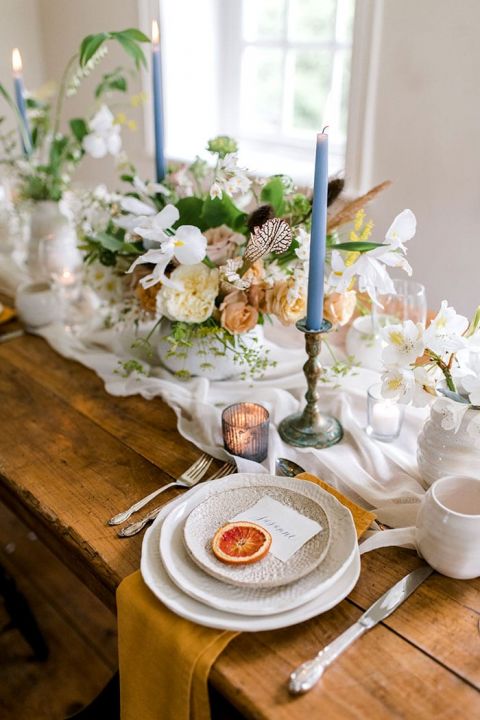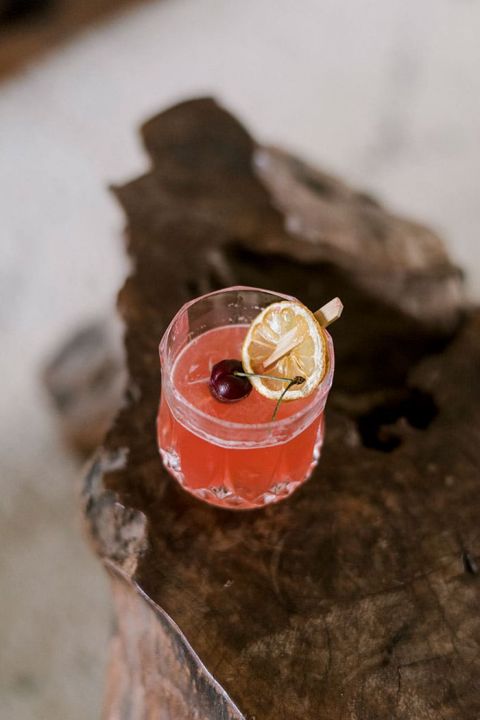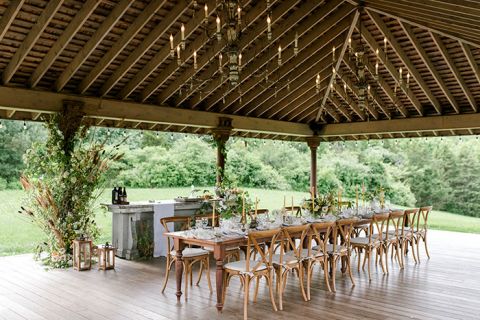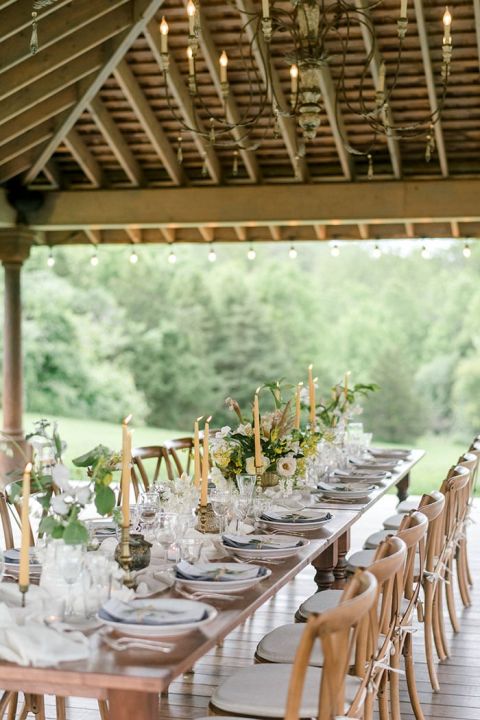 The pavilion overlooking the pond provided an intimate retreat for a dinner reception, this time with a palette of slate gray with vintage silver and brass pieces and taper candles. Locally sourced foods made up the creative menu including hay-smoked rainbow trout, a leg of lamb wrapped in banana leaves and slow-roasted in the ground, along with a summer salad and local vegetables.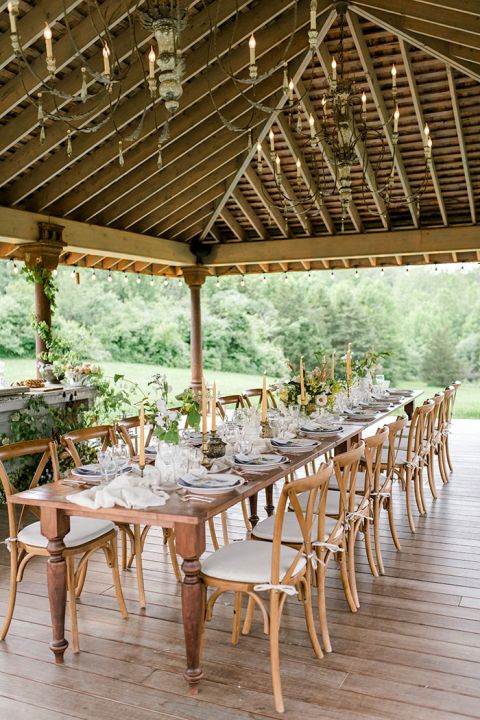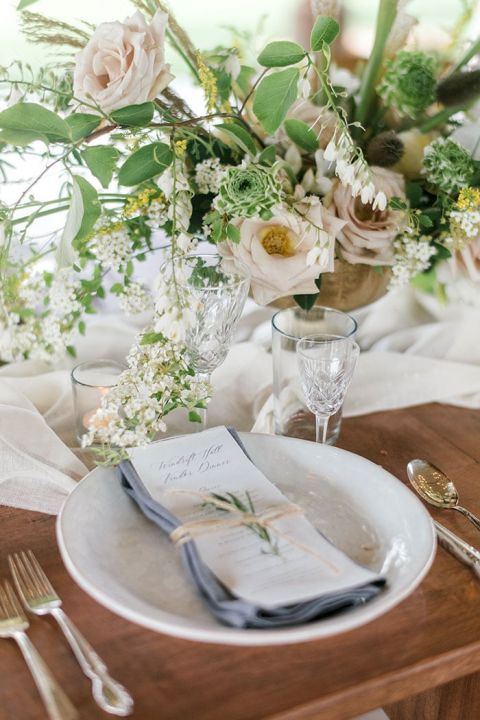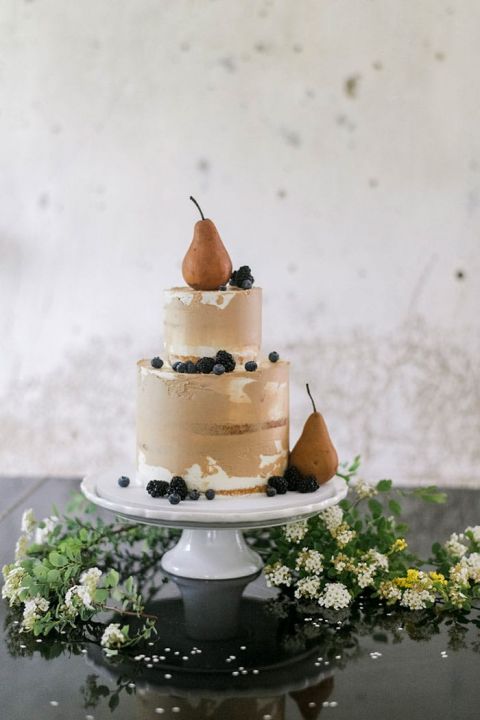 Nine Cakes created this picture perfect rustic cake, with naked layers and artfully slathered buttercream to accent the organic feel of the shoot. Fresh fruit and berries kept the cake simple yet elegant!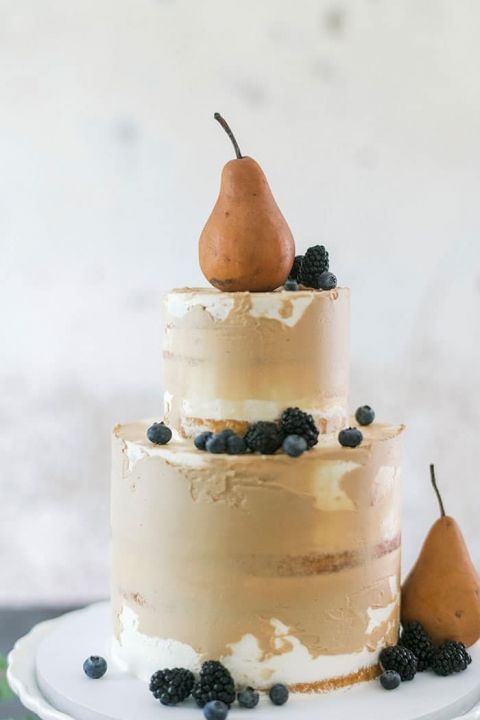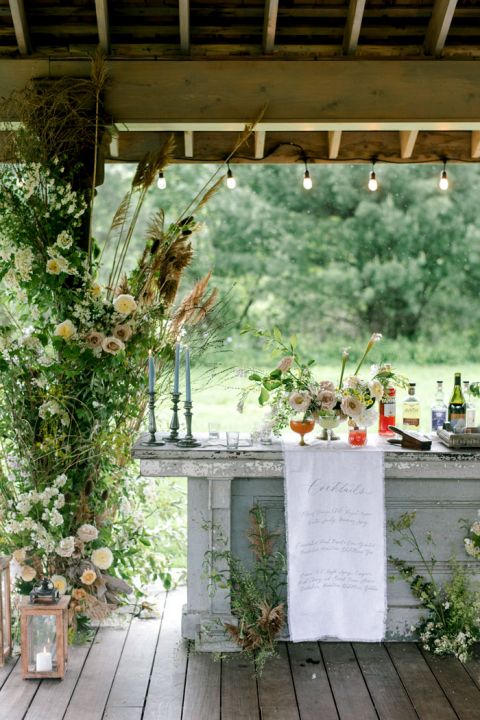 CRISP Event Planning & Catering set up bar at this amazing installation to serve specialty cocktails! KP Calligraphy lettered the bar offerings on this linen from The Bayith for a creative menu.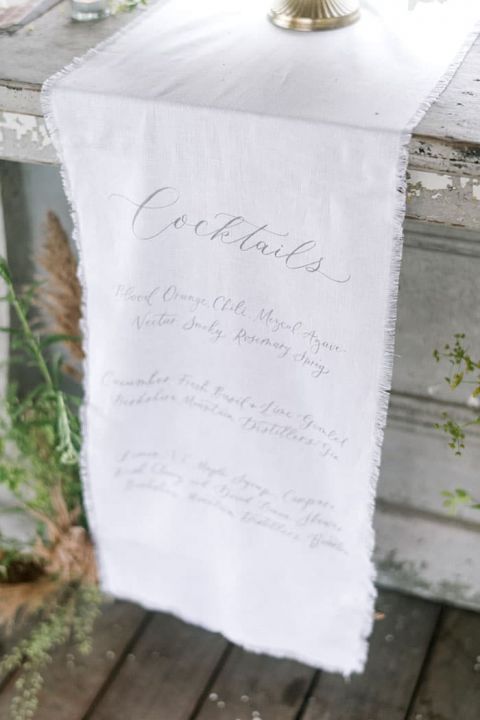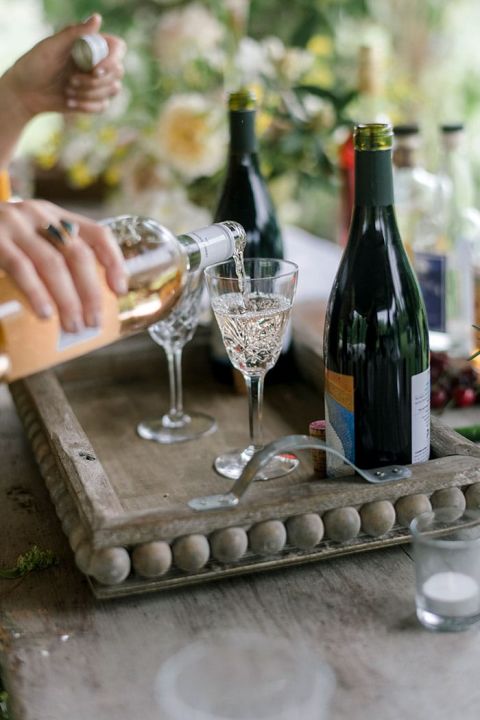 Wines from a local shop were served alongside craft cocktails, including this Blood Orange, chili, mezcal, and agave nectar drink with smoky rosemary springs. They also offered a cucumber, fresh basil & lime gimlet, with gin from a local distillery and lemon, Vermont maple syrup, Campari, with a fresh cherry and dried lemon skewer.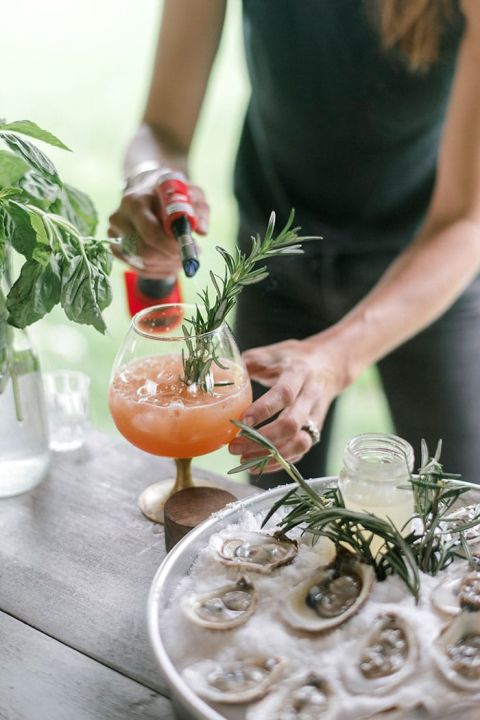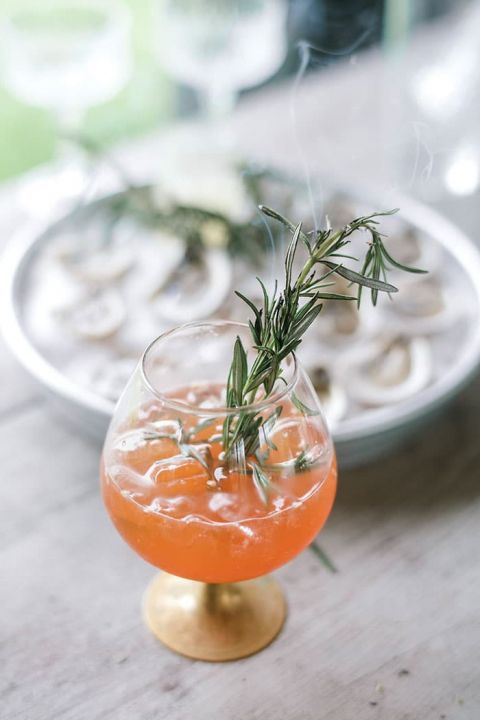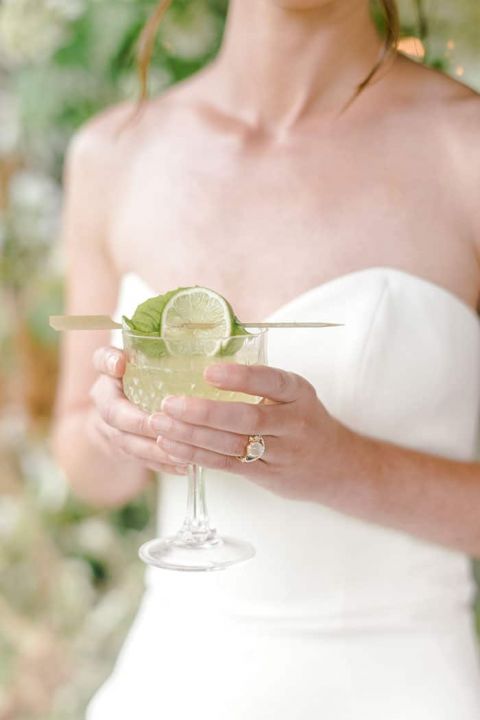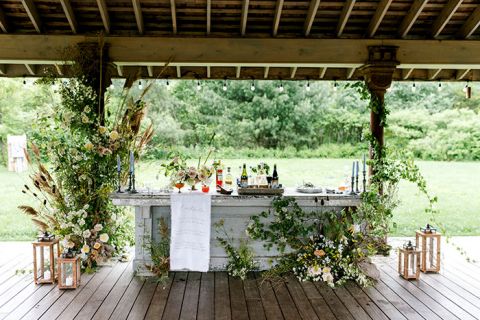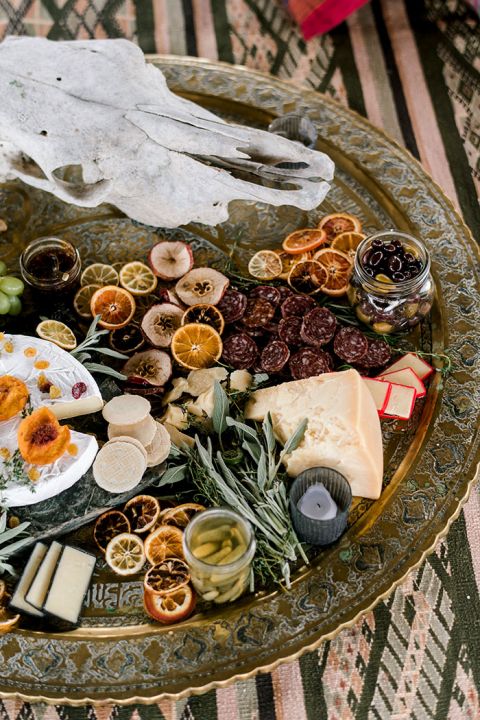 CRISP Event Planning & Catering created this truly epic cheese platter to complement the Moroccan style lounge, pairing locally sourced artisanal cheese with meats, pickled vegetables, nuts, and dried fruits.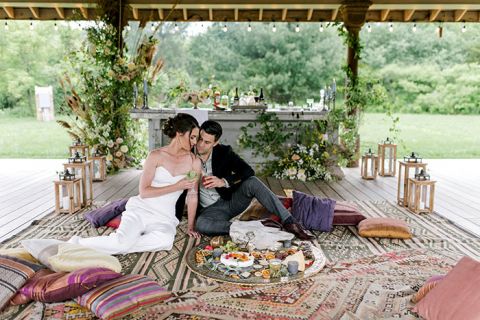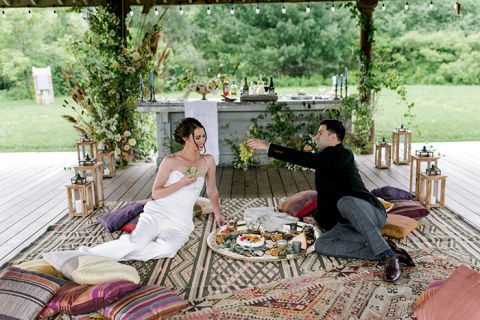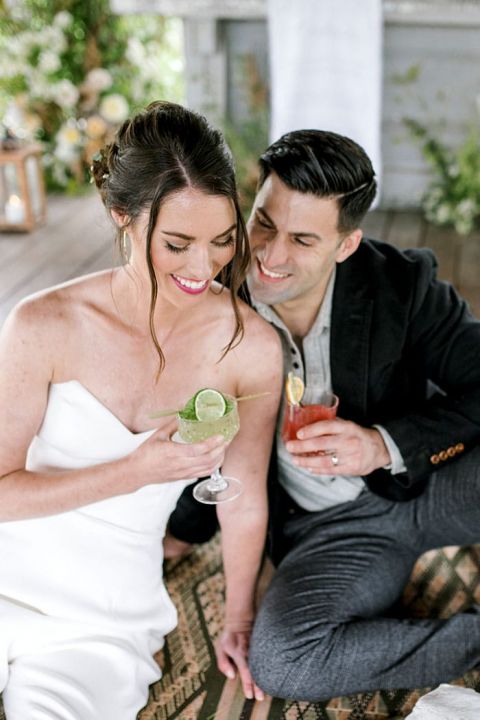 WEDDING VIDEO –
WEDDING VENDORS –
Photography: Alicia King Photography | Ceremony and Reception Venue: Windrift Hall | Event Planning: Emily Baldwin Events | Floral Design: Sarah Saunders Studio | Calligraphy: KP Calligraphy | Videography: Love and Perry | Wedding Cake: Nine Cakes | Linens: The Bayith | Hair Stylist: Sara Julianna Beauty | Makeup: Blush Sparrow | Rentals: Hudson Valley Pottery | Catering: CRISP Event Planning & Catering | Bridal Salon: Lambs Hill Bridal Boutique | Jewelry: Duende Jewelry | Styling Assistance: Weaver Interiors | Models: Jess and Dave Submitted via: Matchology
A Harvest Gathering with Foraged Flowers and Artisanal Decor