Every shot in this Southwestern flavored wedding shoot from Kristen Kilpatrick Photography and Reagen Taylor is drenched in the golden light of summer. From the beaded wedding dress to the gilded Texas field at magic hour, the bold colors and charming equestrian bridal portraits are suffused with a rich, golden hue.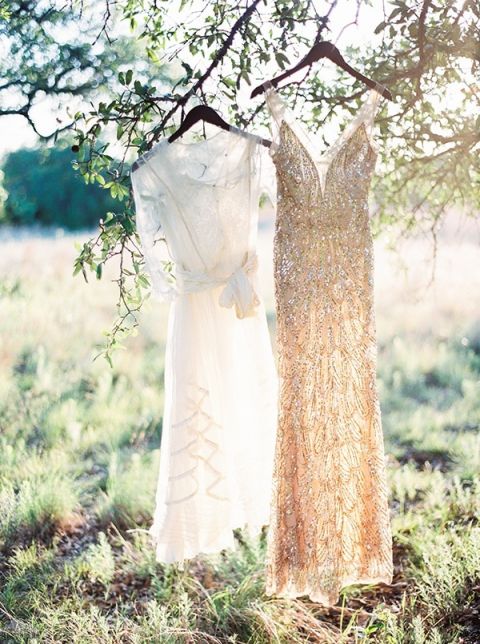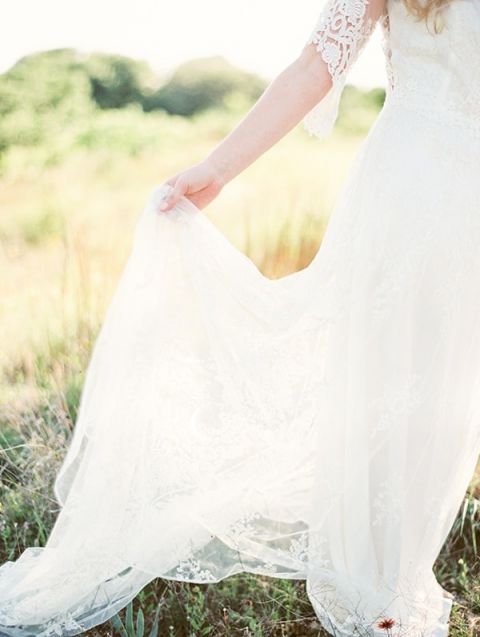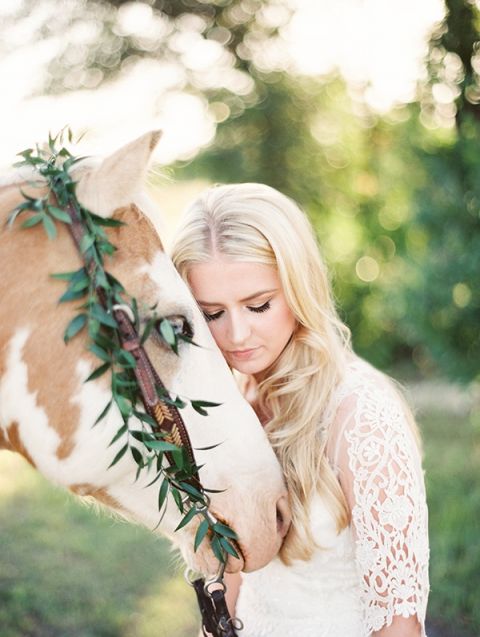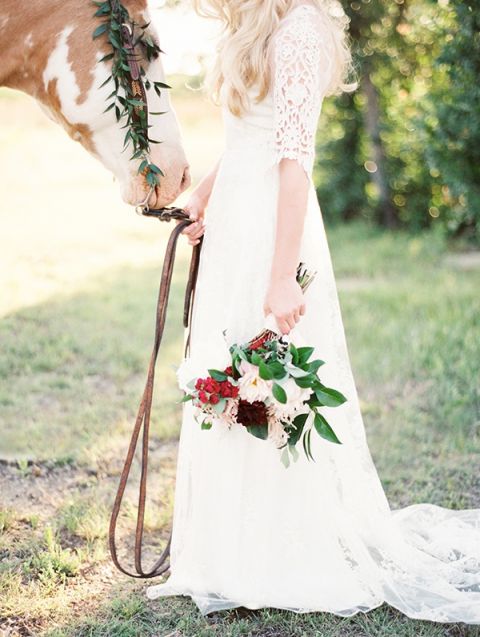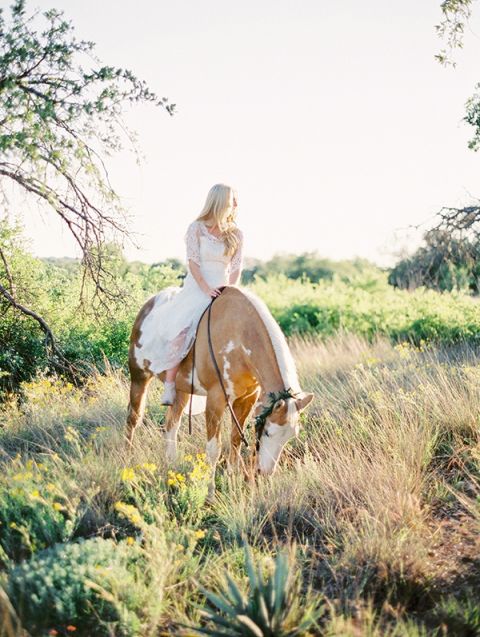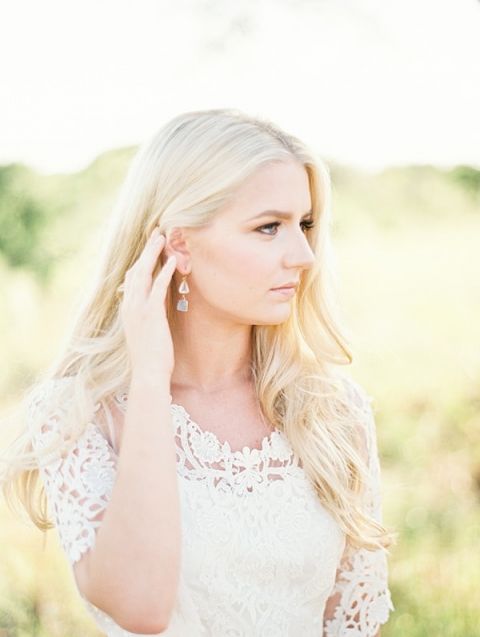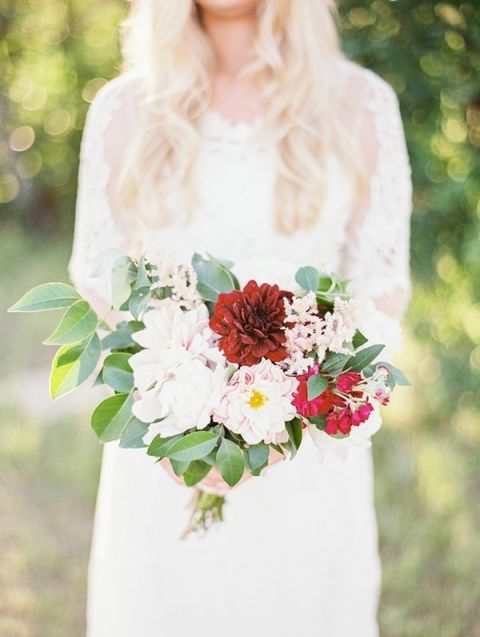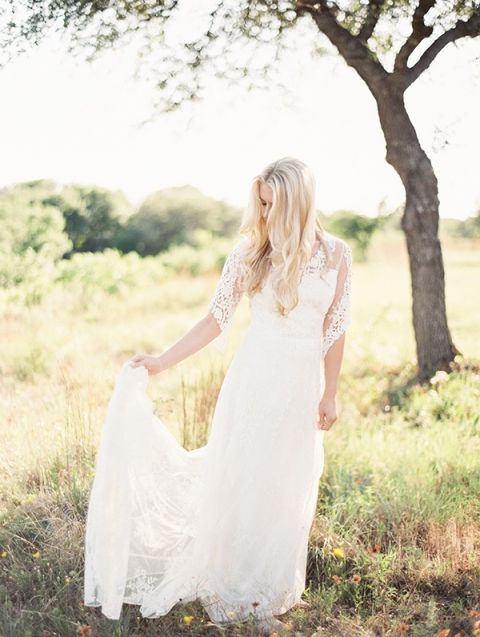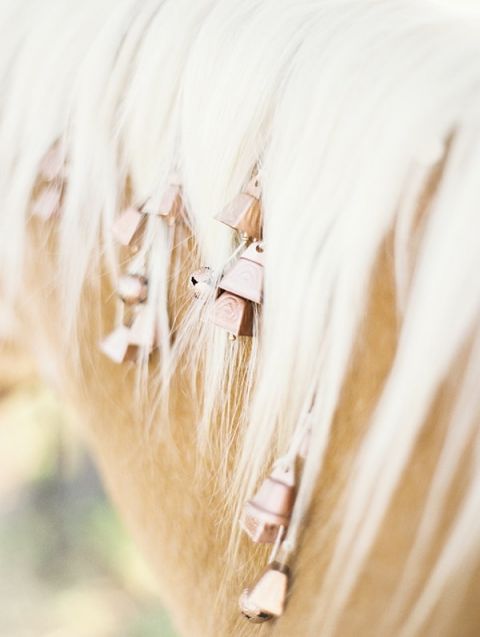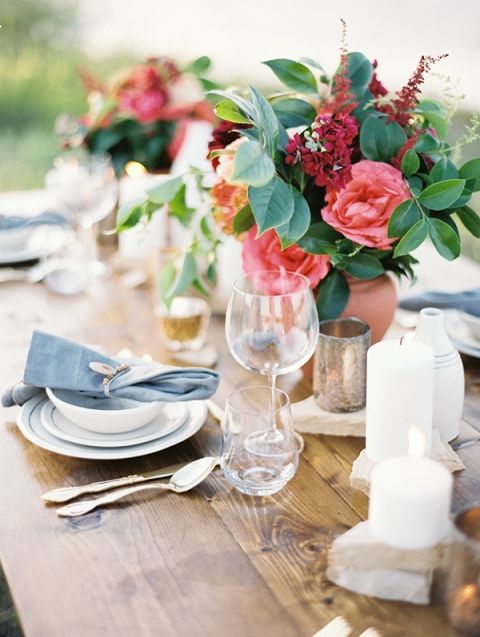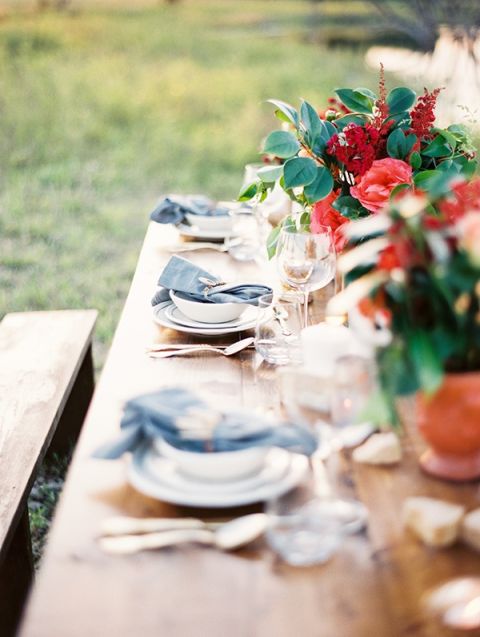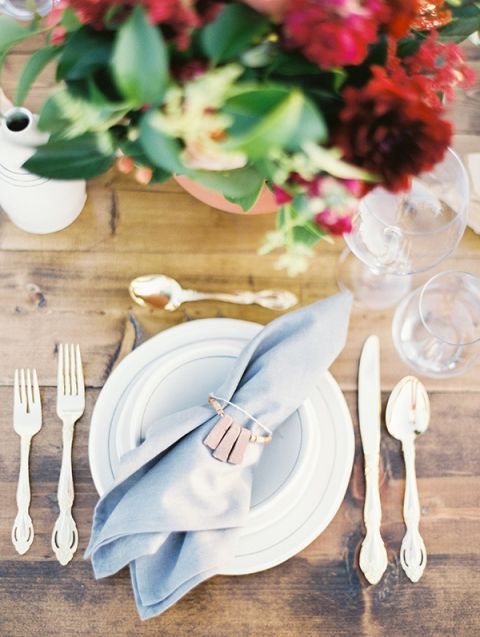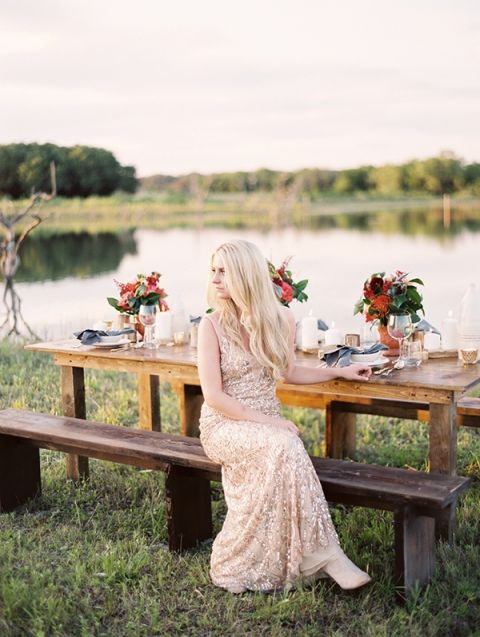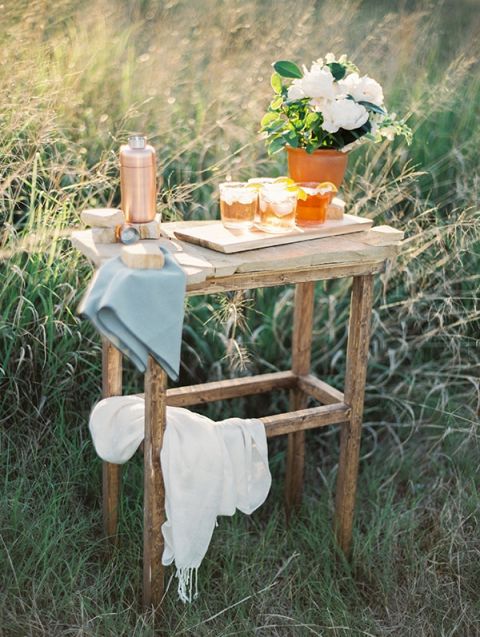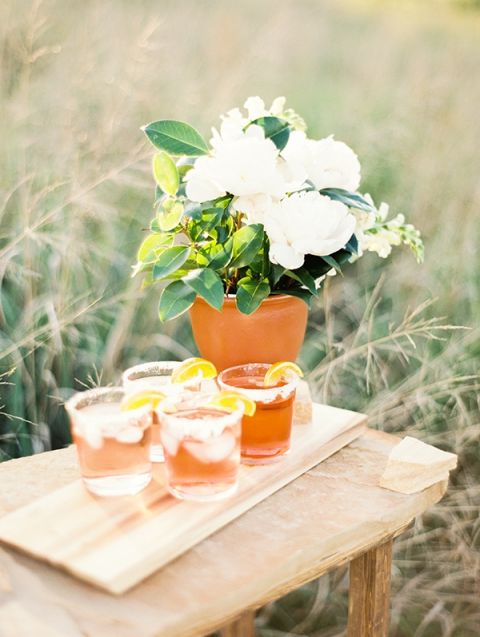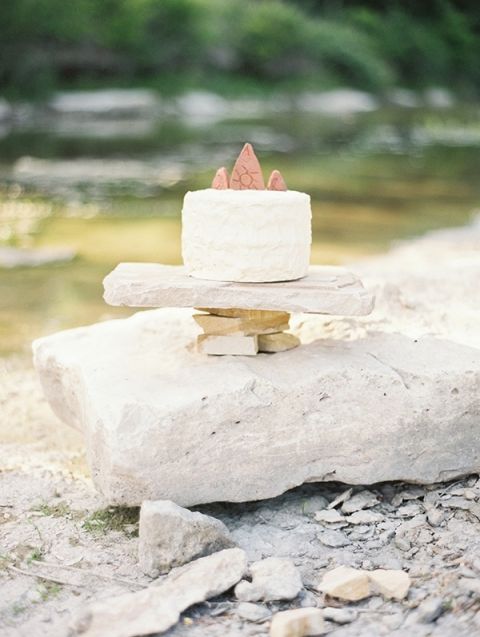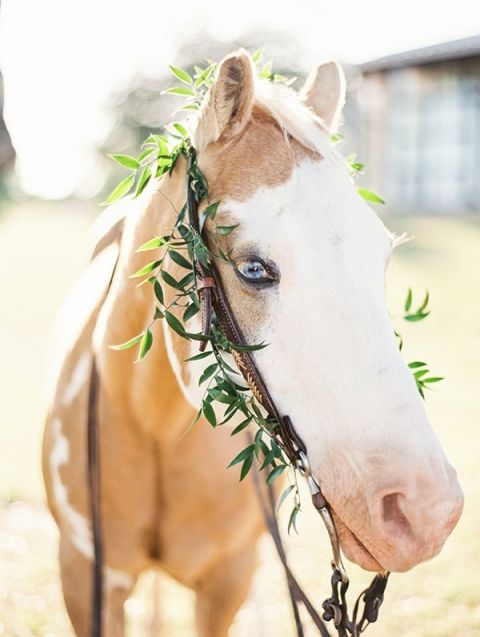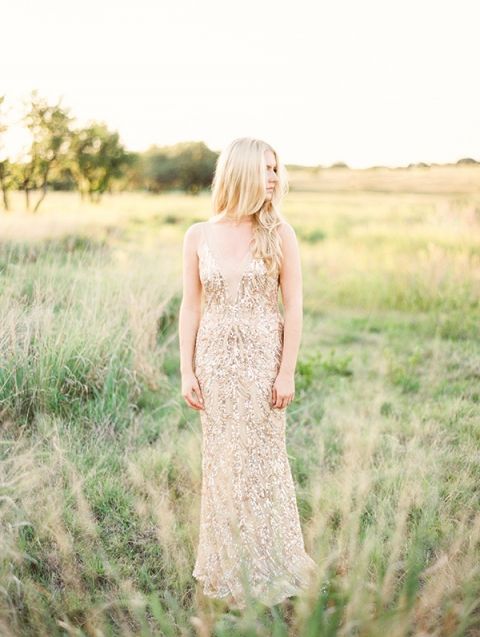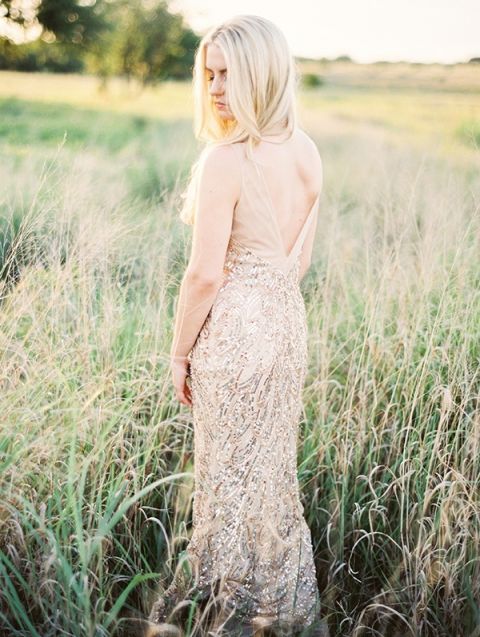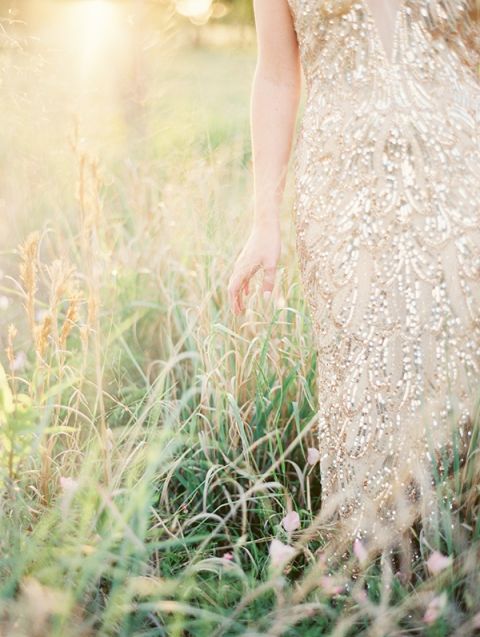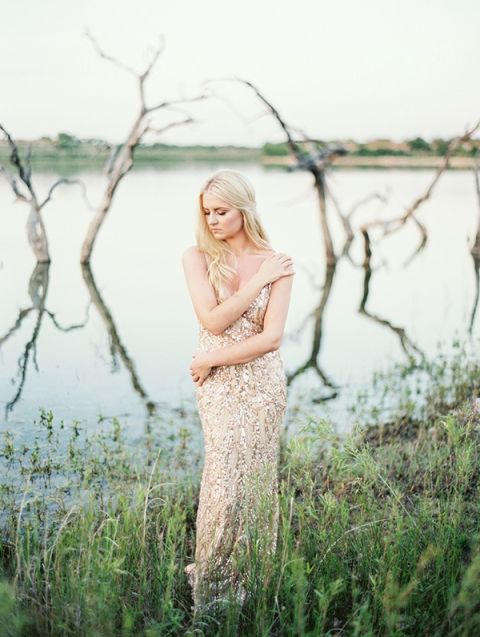 The serene ranch setting – waving grasses, ghost trees, and a lonely horizon – leant the shoot it's rich, Southwestern flavor. The bride's elegant Claire Pettibone ceremony gown boasted mantilla-inspired lace details on the neckline and sleeves. She rode a truly stunning Palomino horse with startling blue eyes, bells braided into its mane for a triumphant arrival to the ceremony.
Terra cotta and blue linen details adorned the enormous farm table, accompanied by vibrant arrangements of local Texas blooms in coral and burgundy. The petite bar cart even fit the color scheme with rich amber whiskey cocktails that glowed in the evening sun.
The true centerpiece of the shoot, however, has to be the bride's stunning reception dress, a beaded gold sheath. The vintage gown by Shop Gossamer shimmered in the later afternoon sun, adding gorgeous sparkle to the stark romance of the grass plains.
PHOTO CREDITS –
In the Golden Light of Summer Wedding