The beauty and heritage of Puglia gives this incredible folk bridal shoot in Southern Italy a timeless focus on tradition. The amazing lace wedding dress by Italian designer Maura Brandino embraces the beauty of antique lace while creating an on trend bohemian bridal look for this shoot at Masseria Santu Lasi. Erica & Manu – Unique Wedding Photo and Video and Elena Pistone showcased the breathtaking landscape and artisanal craftwork that makes the Apulian region unique!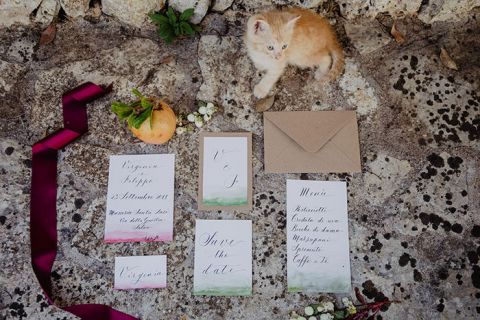 The watercolor invitations by Lettere Di Noemi foreshadowed the amazing color palette that brought this shoot to life, with deep burgundy and green brush painting!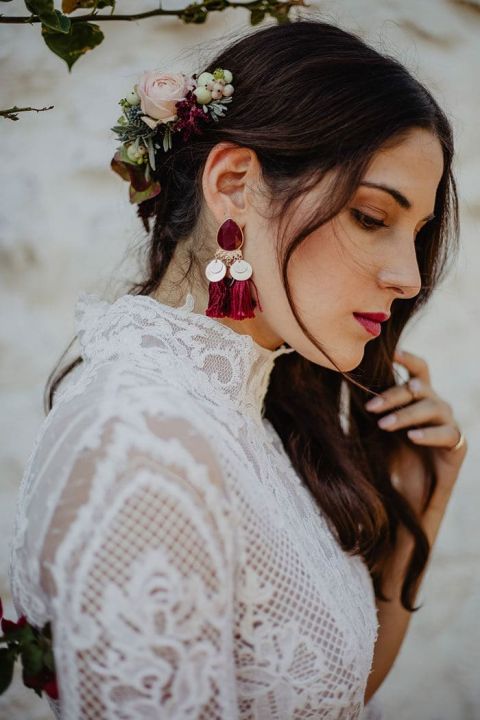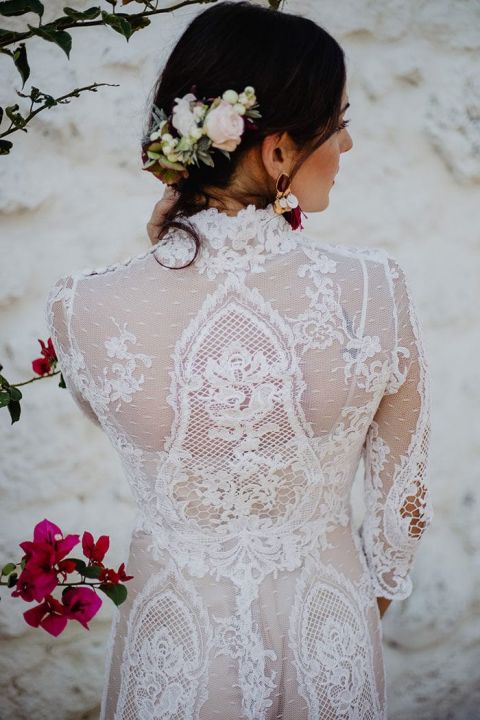 Hello, gorgeous! This stunning bohemian lace wedding dress by Italian designer Maura Brandino combined modern bridal trends with intrinsic Italian traditions. The material evoked handcrafted lace tablecloths handed down through generations, while the high neck and long sleeves could be happily worn by any bride throughout time! The nude underlay and fitted silhouette gave the timeless design a fresh and modern feel.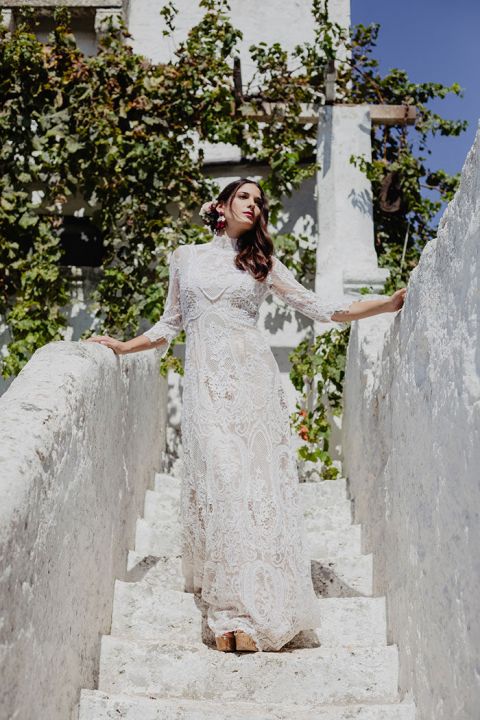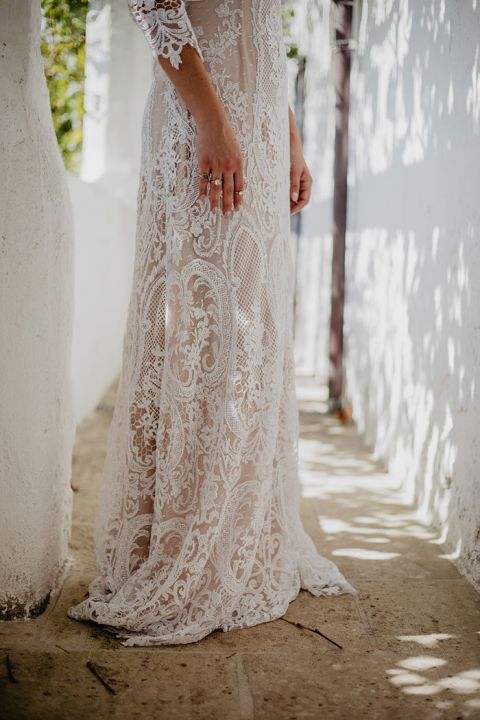 The beautiful surroundings of Masseria Santu Lasi added to the Italian heritage that inspired the folk bridal style of the shoot. The trullo style of architecture and white walls made for a gorgeous backdrop to showcase the beautiful burgundy and black color palette. Lamberto dell'Anna created a bridal bouquet of wild lavender, amaranthus and roses in rich colors to evoke the passion and drama of the landscape.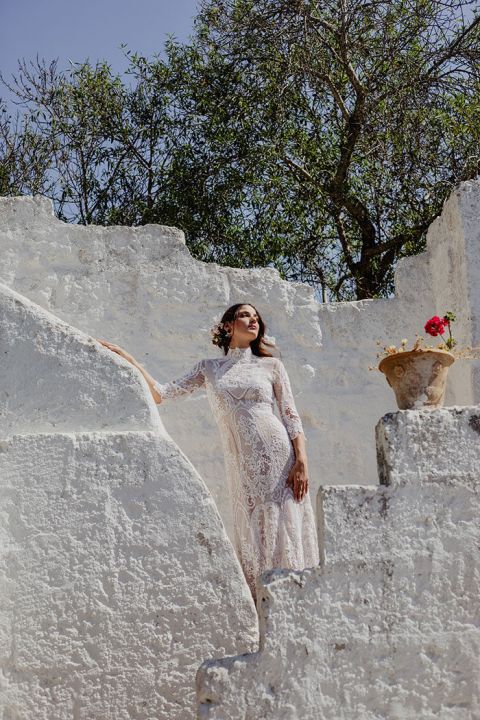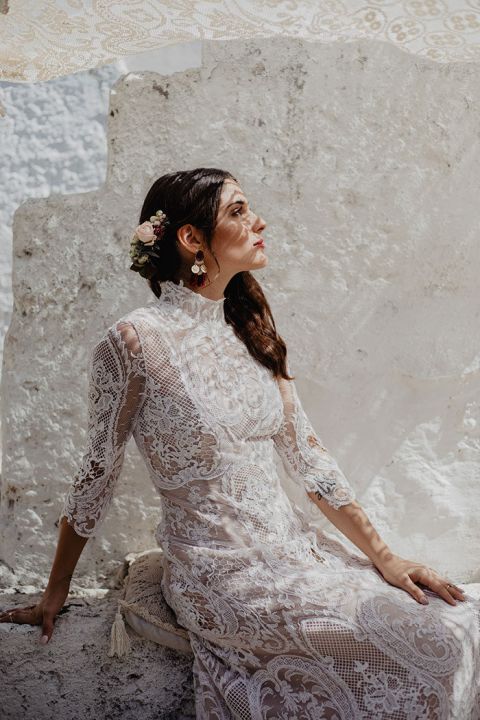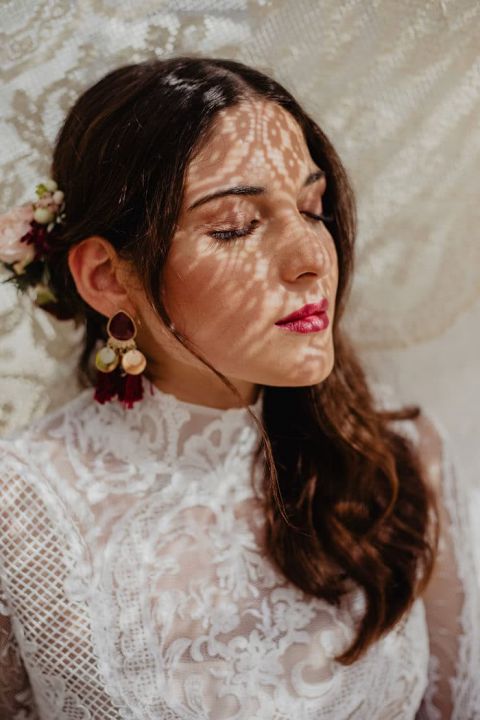 Hair and makeup artist Alessandro Bardoscia Capelli imbued the bride's styling with that same drama and passion – a deep berry lip matched the garnet and gold tassel earrings shown off by the bride's half up hairstyle.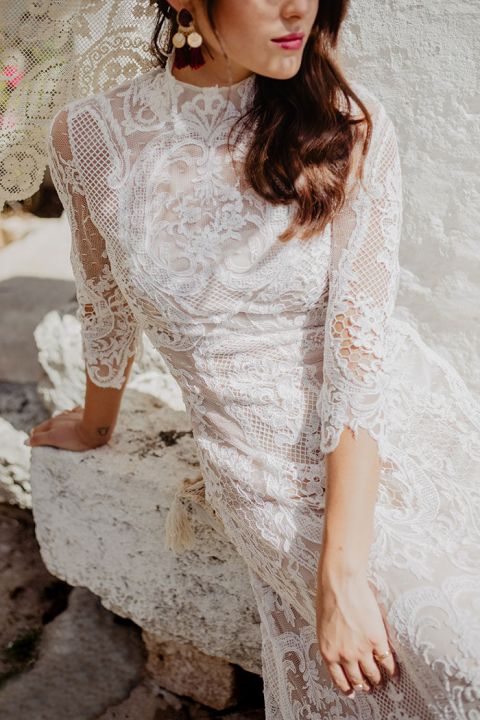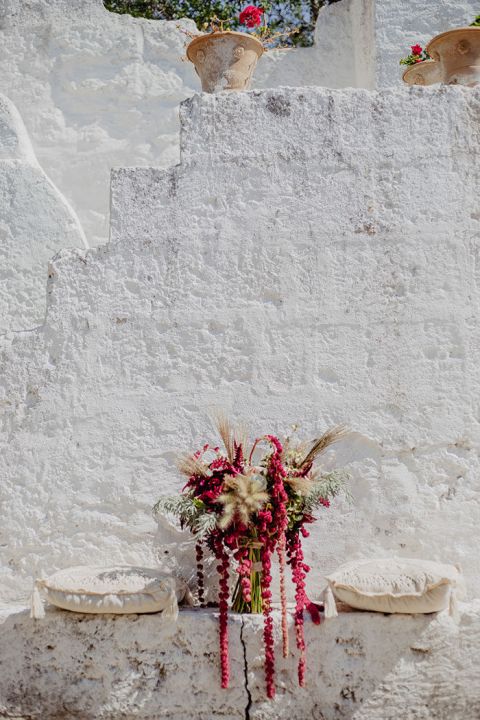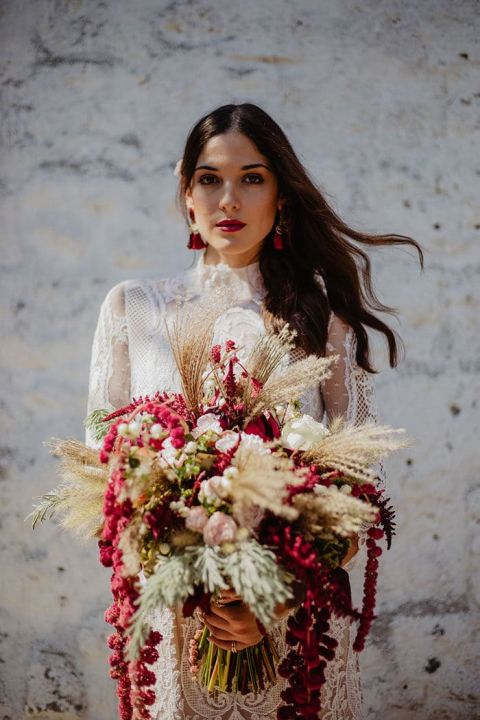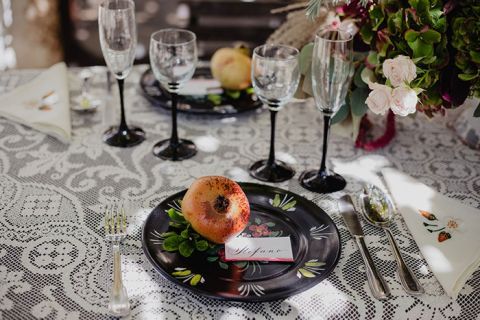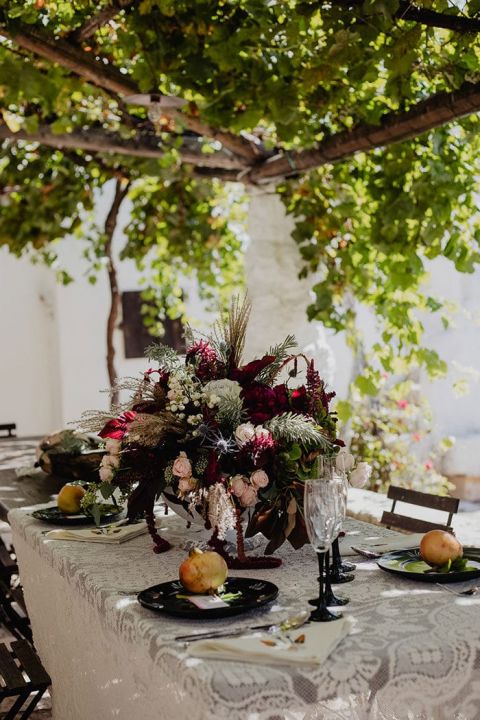 A table set with – what else – an antique lace tablecloth was set under a shaded pergola draped in vines. The beautiful hand painted plates showcased local artisan work that is traditional to Puglia. Hand sewn napkins and black stemmed glasses added to the beautiful heritage decor, with local pomegranates and flowers accenting the decor. Music from anApulian "pizzica" tambourine rounded out the traditional party!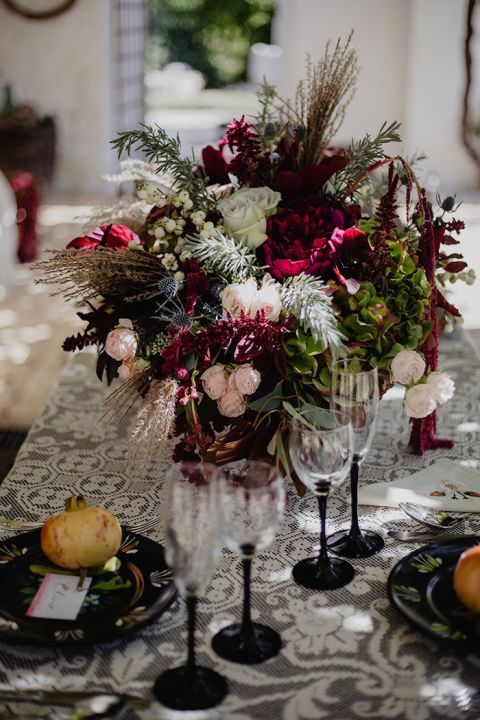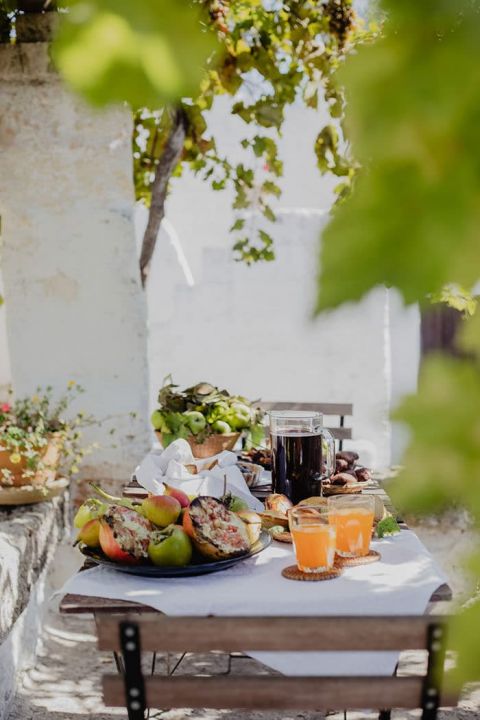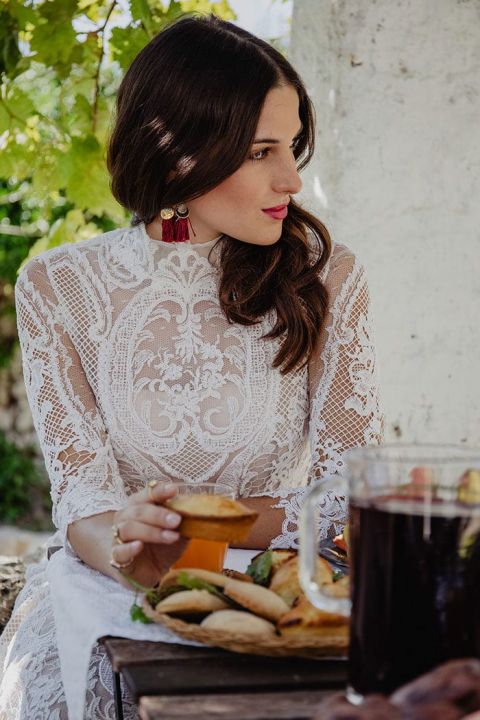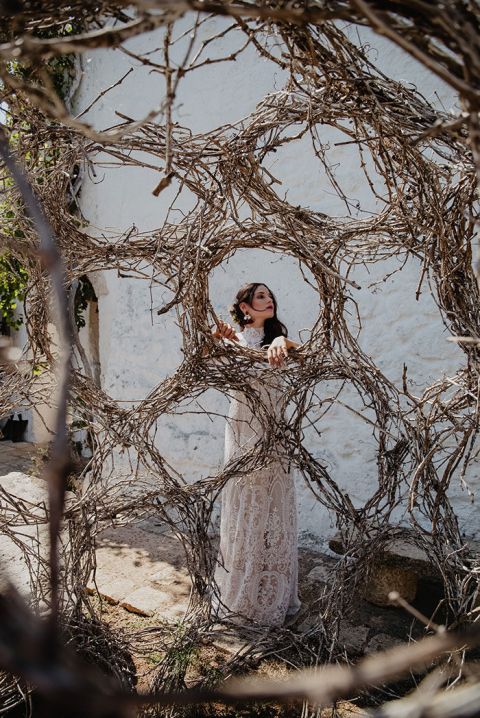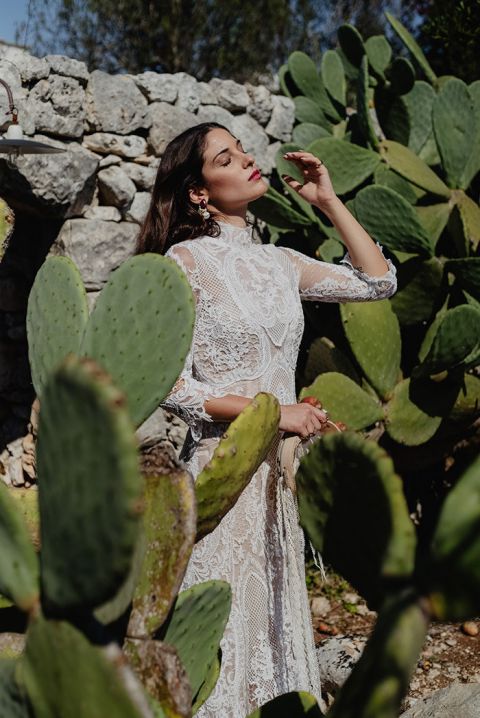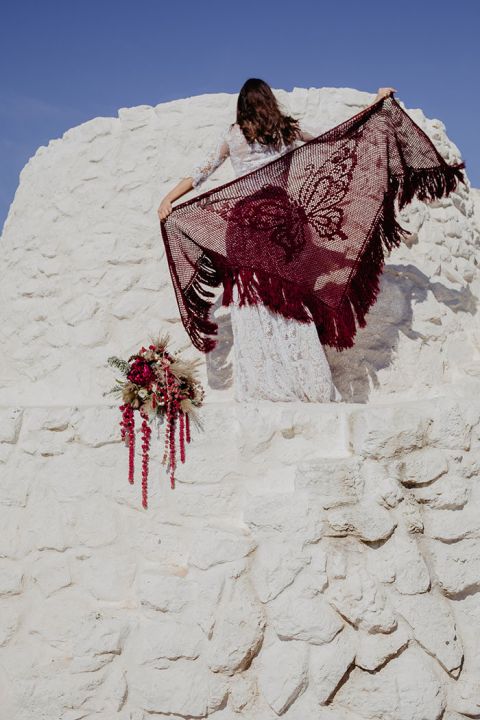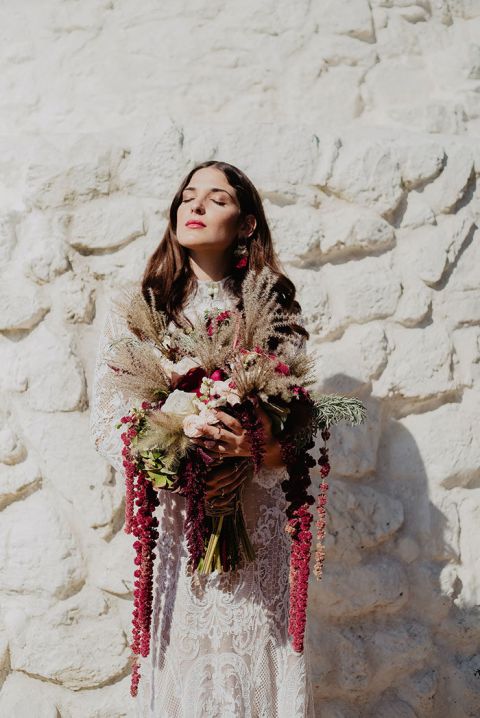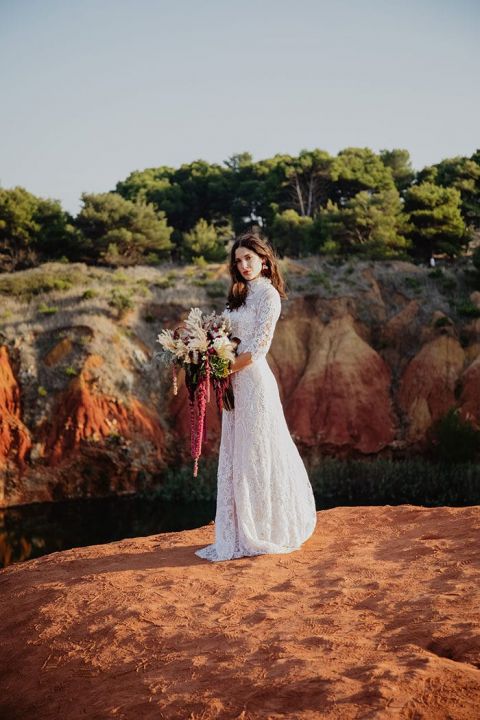 To truly celebrate the beauty and heritage of the area, the team took in portraits at the breathtaking bauxite quarries near the Masseria. The rich red of the hills at sunset could not have been a more beautiful landscape for our gorgeous folk bride!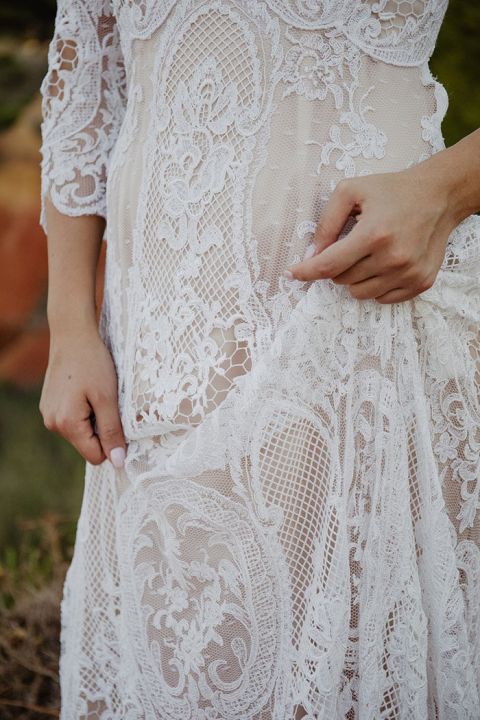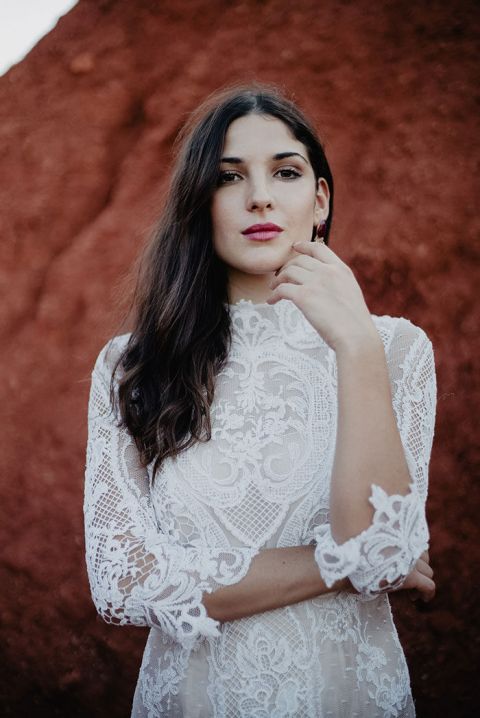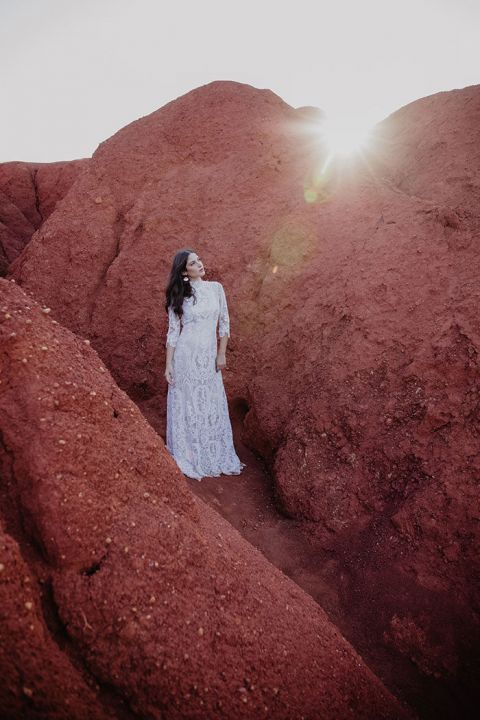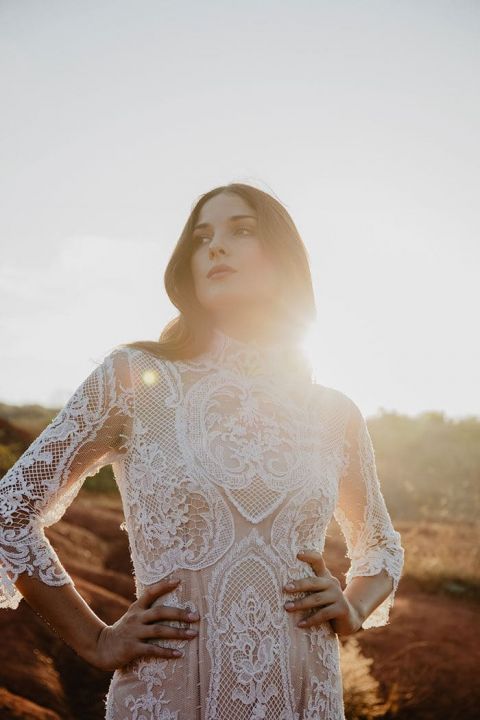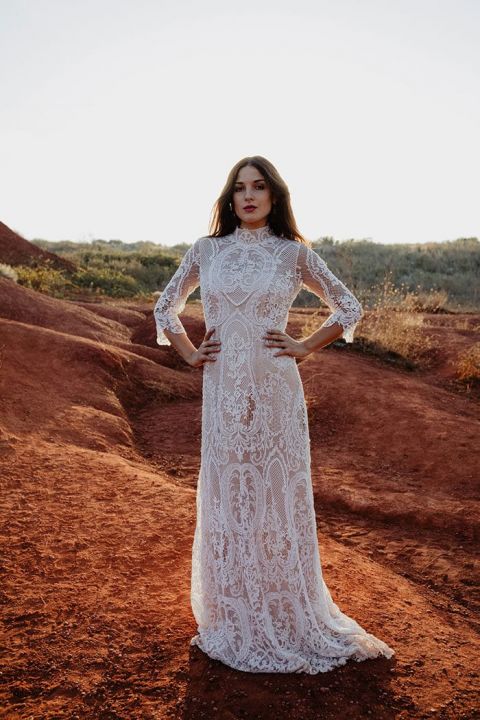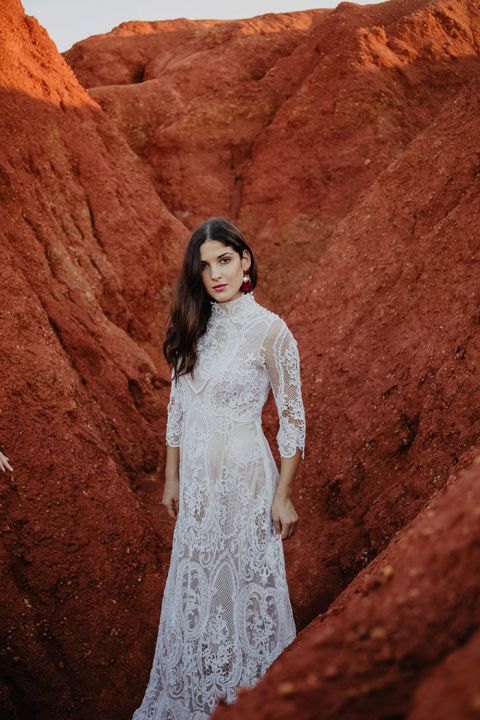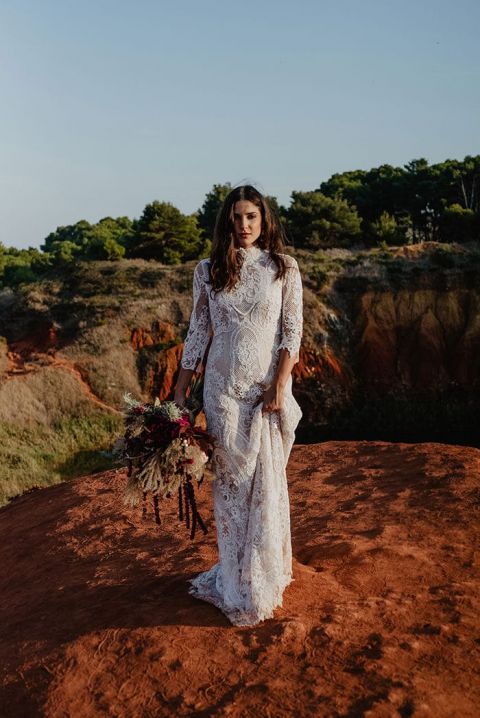 WEDDING VENDORS –
Photography by Erica & Manu – Unique Wedding Photo and Video | Ceremony and Reception Venue: Masseria Santu Lasi | Event Planning by Elena Pistone | Floral Design and Headpiece by Lamberto dell'Anna | Wedding Dress by Maura Brandino | Hair Styling and Makeup: Alessandro Bardoscia Capelli | Stationery Design by Lettere Di Noemi | Submitted via Matchology
Folk Bridal Shoot in Southern Italy