If you're still dreaming of spring, I can think of no better fix than this floral romance shoot from Heather Hawkins and Bows and Arrows! The iconic floral design house worked with Texas-based Moss Floral to create an utterly romantic bridal shoot filled with delicate flowers in soft spring pastels. From a gorgeous floral headpiece to a stunning peony bouquet, these romantic florals will have you ready for spring to come!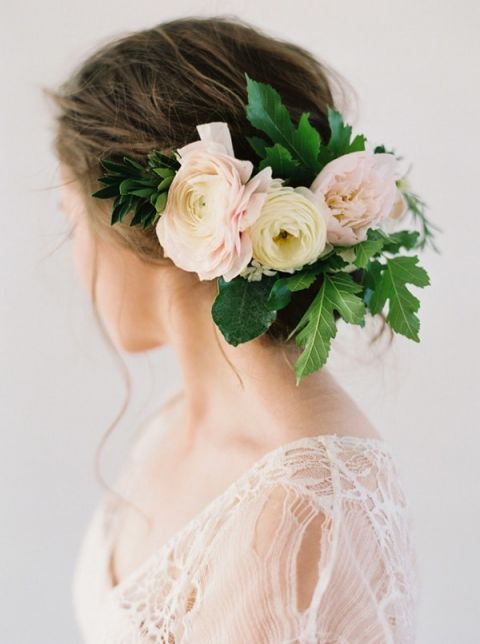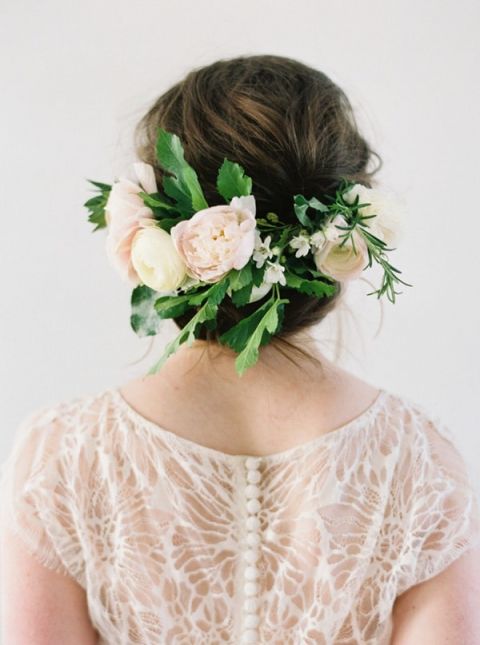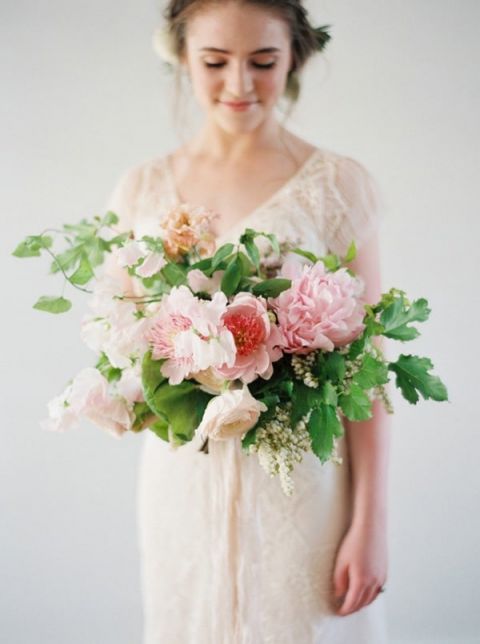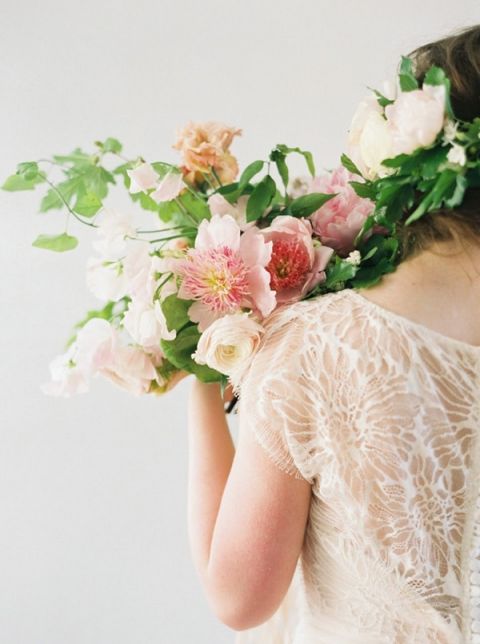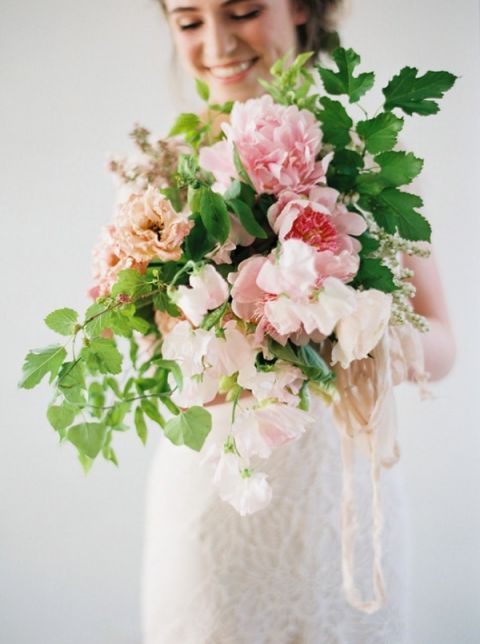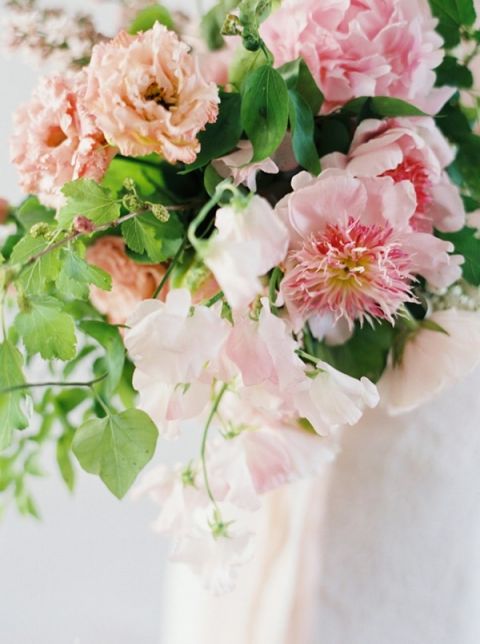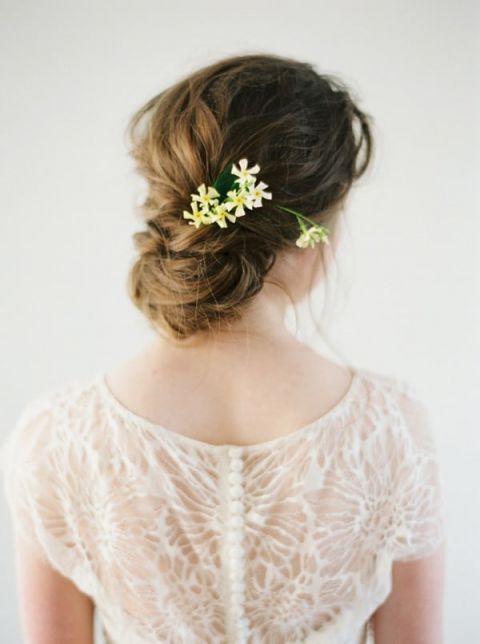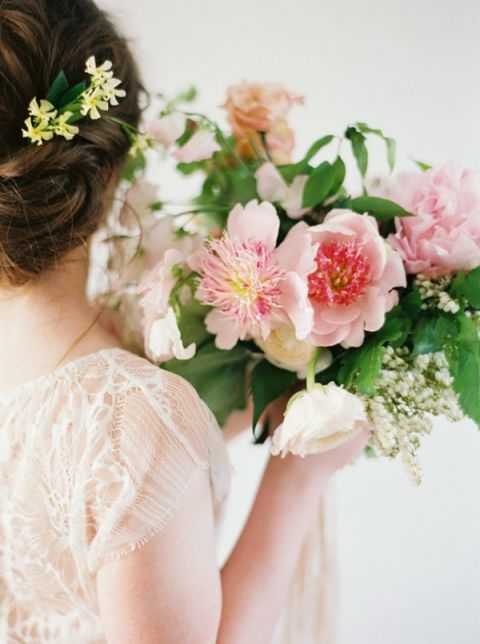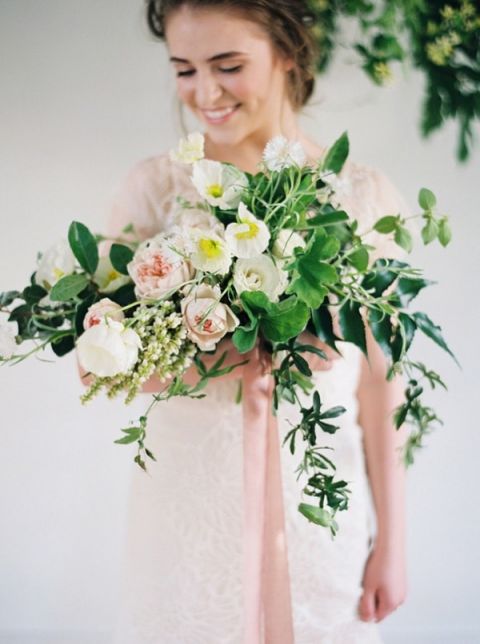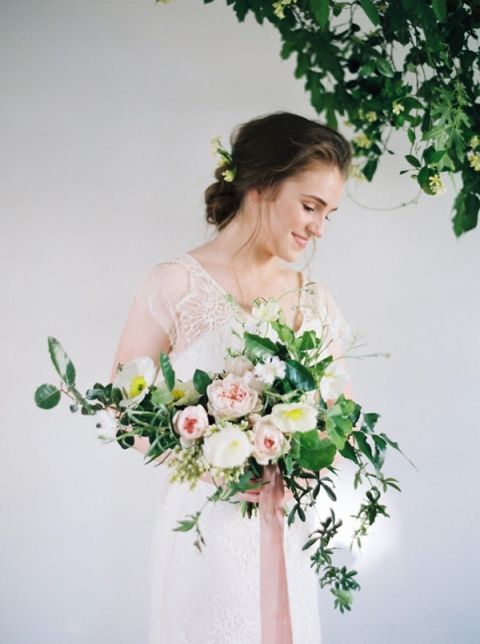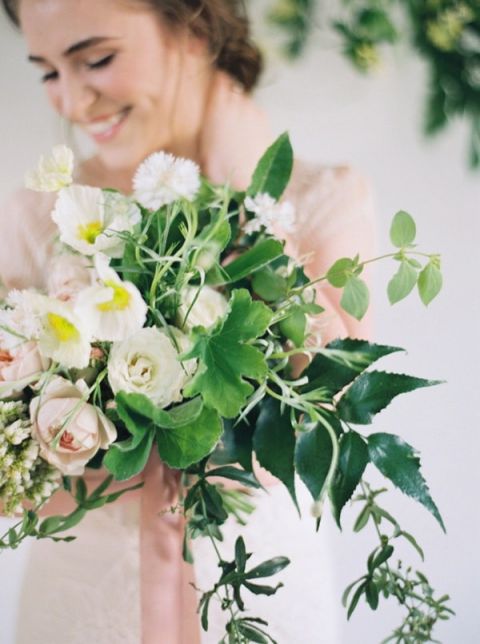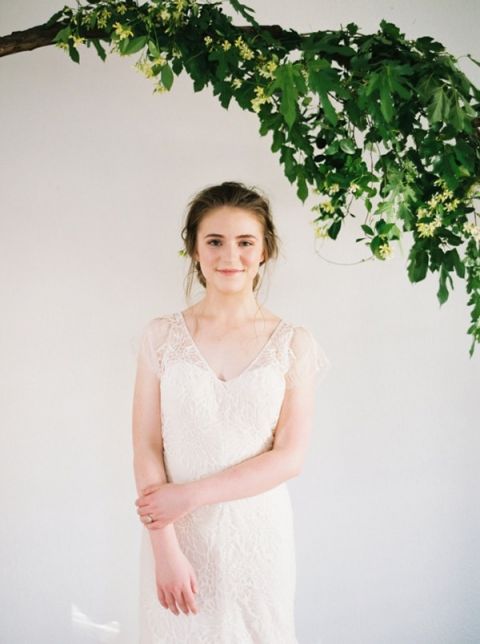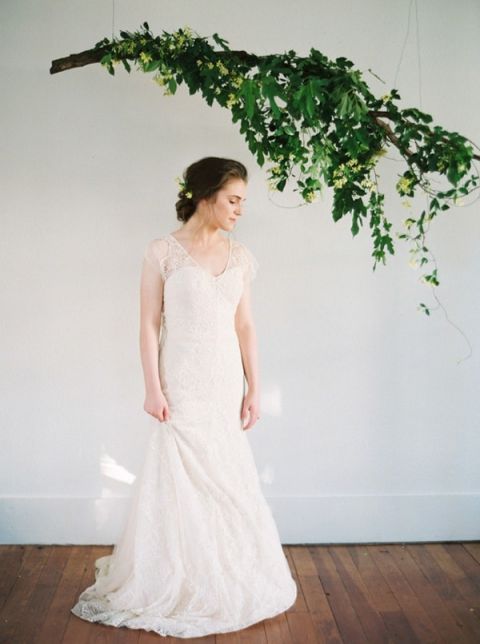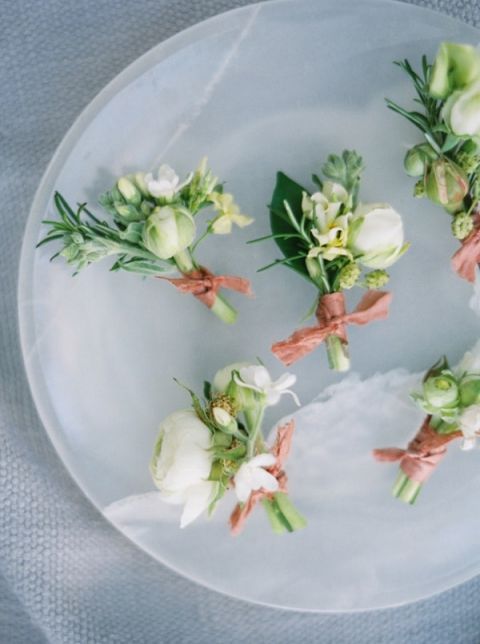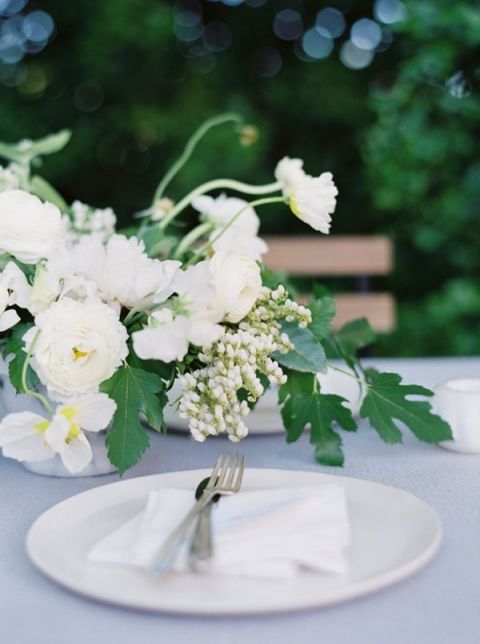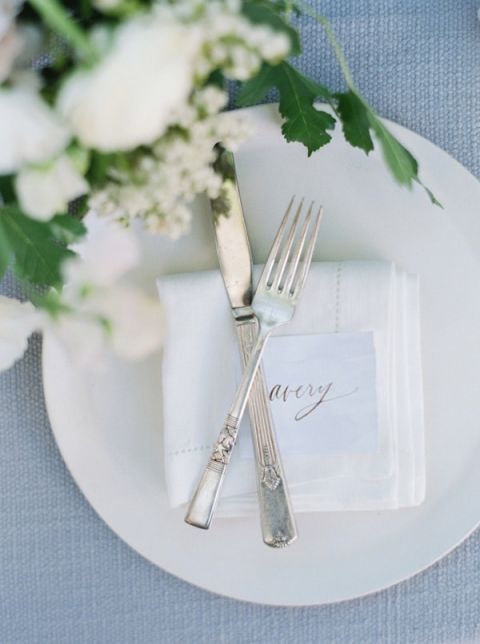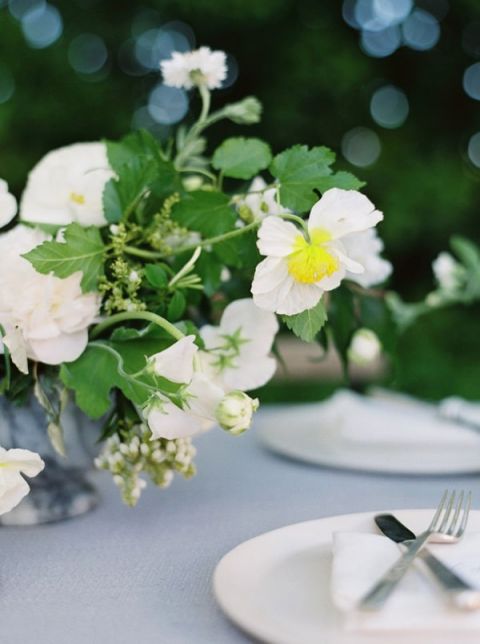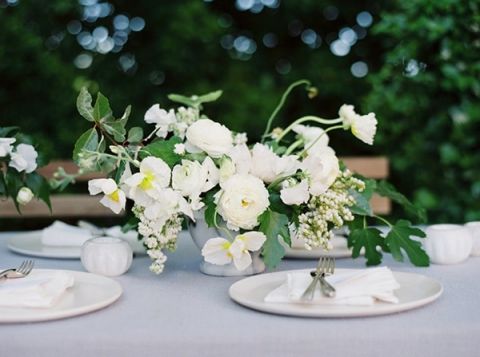 A gorgeous floral lace Lela Rose gown could not have been more perfect for the lushly romantic shoot, especially with an intricate dahlia pattern forming the open back. The bride's elegant chignon was accented by a floral headpiece of roses and ranunculus with jewel bright leaves and delicate spring blossoms. A ceremony backdrop of vibrant leaves and trailing flowers made for a gorgeous splash of color against the sweet pastel shades of the shoot.
Outside, against the backdrop of summer hedges, the team set up a romantic Sweetheart Table to complement the style of the shoot. Luxuriously textured linens in soft pastel blue created a soft setting for lush white flowers and vintage silver. A centerpiece of poppies and dahlias reigned beautifully over elegant bone china and white hemstitch napkins with delicate calligraphy escort cards at each place!
PHOTO CREDITS –
Photography by Heather Hawkins | Floral Design by Bows and Arrows with Moss Floral | Wedding Dress by Lela Rose from Warren Barron | Bridal Hair and Makeup by Samantha Landis | Ribbon by Frou Frou Chic | Film Processing by Photovision
Floral Romance and Blush Peonies for a Spring Wedding