Fall Fruit and Berry Bridal Shoot
Today's fall fruit and berry shoot could not be a more perfect way to start off the season! The gorgeous burgundy and French blue shoot from Diana Marie Photography and Kae + Ales is a stunning celebration of autumn style, pairing a bold palette with an ethereal wedding dress from Paolo Sebastian. The combination conjures the feeling of crisp air, a hint of spice, and tart autumn fruit for a perfect representation of the season.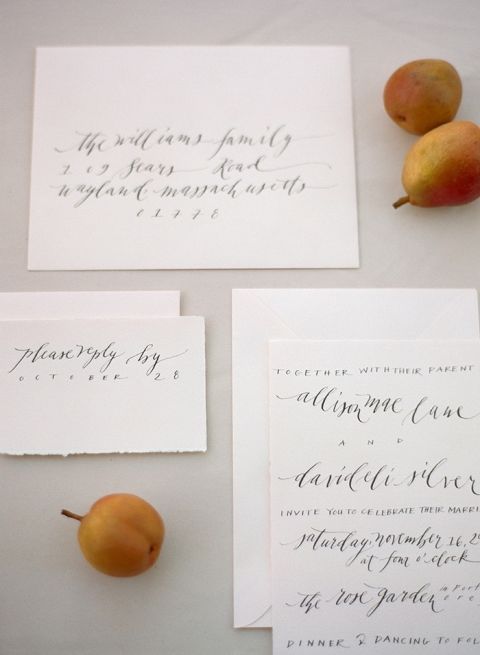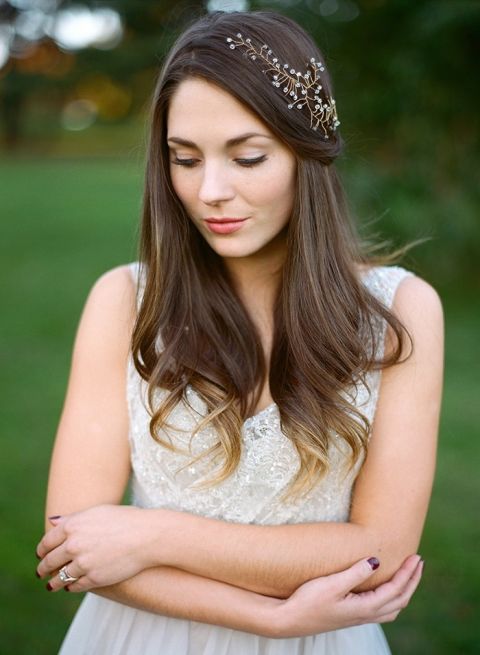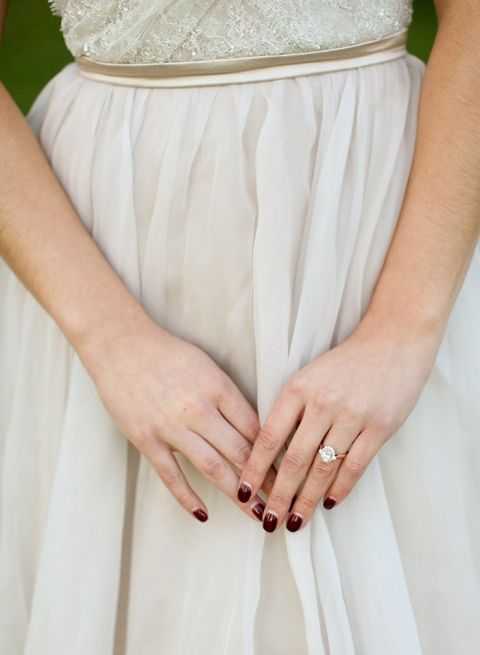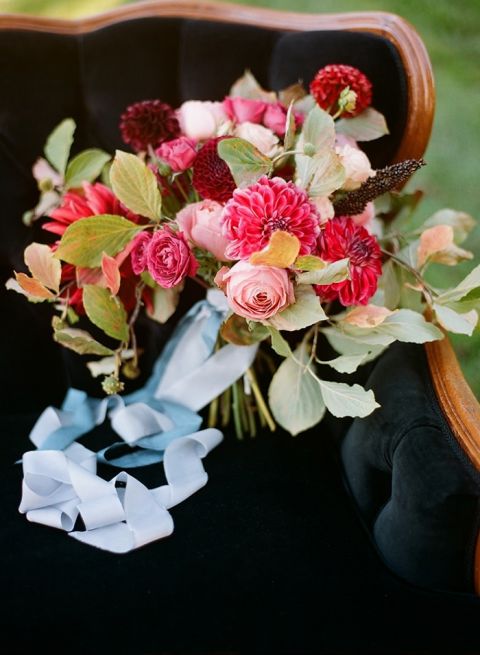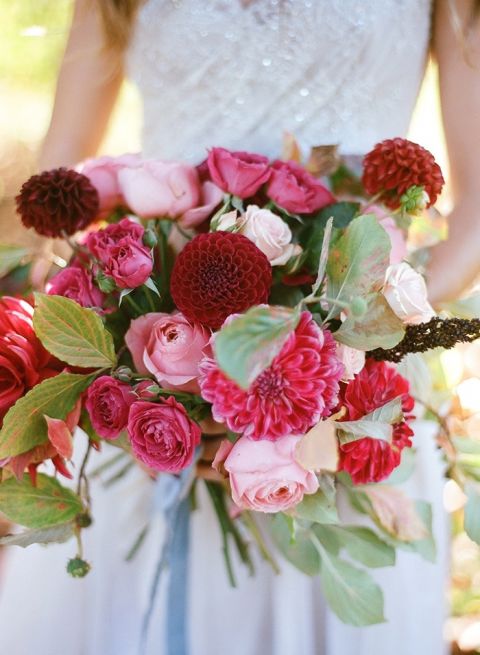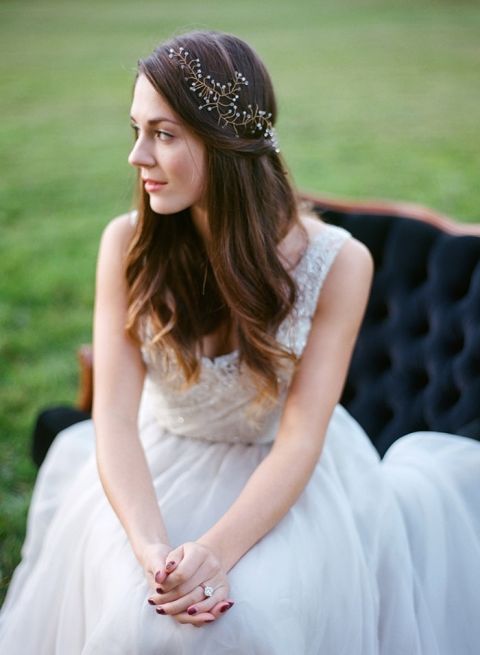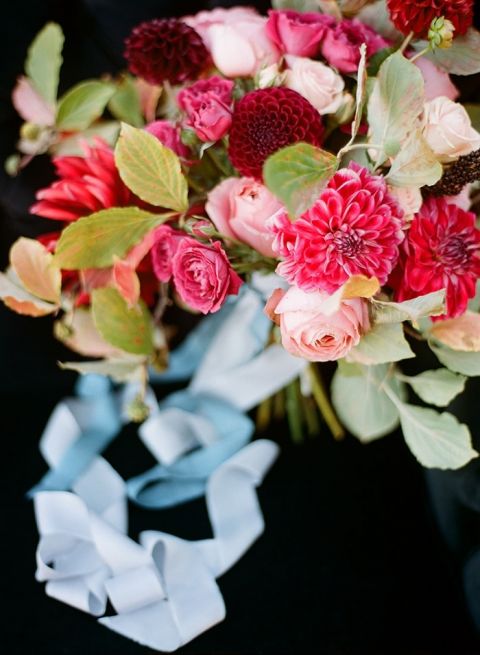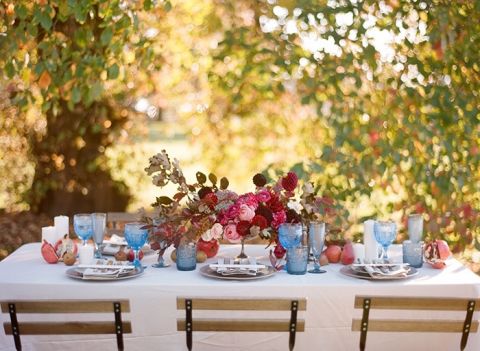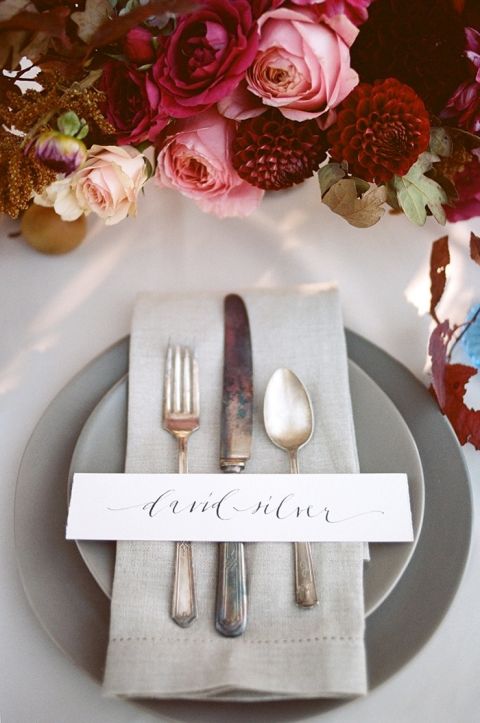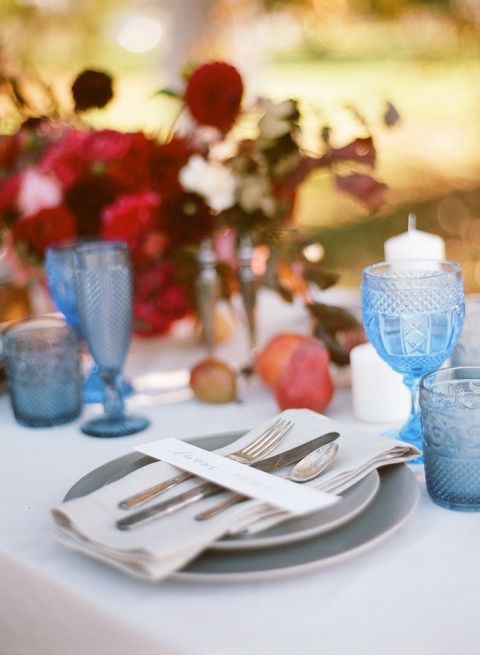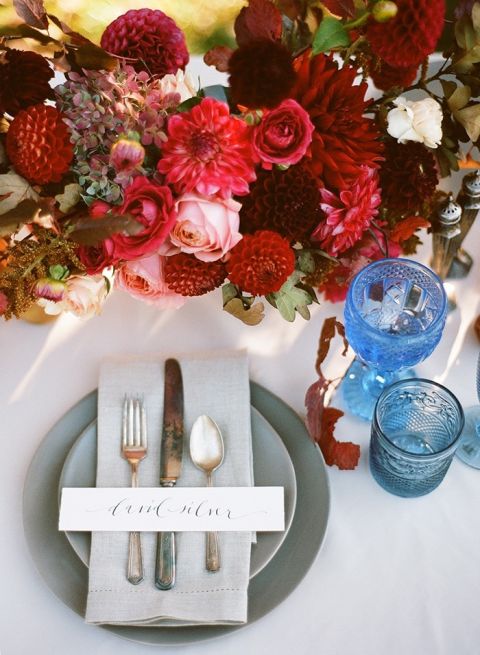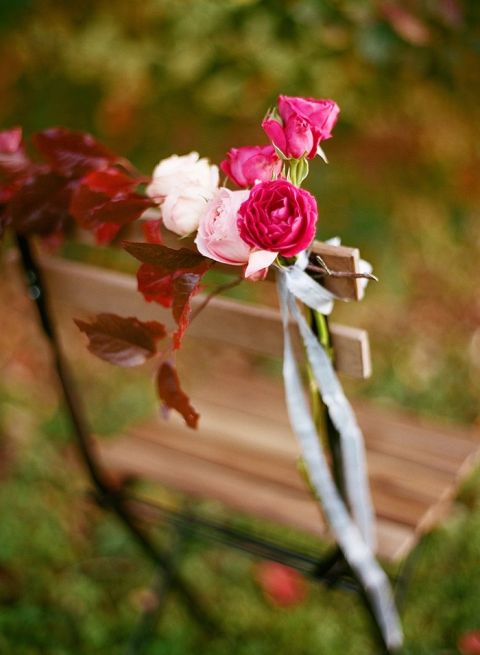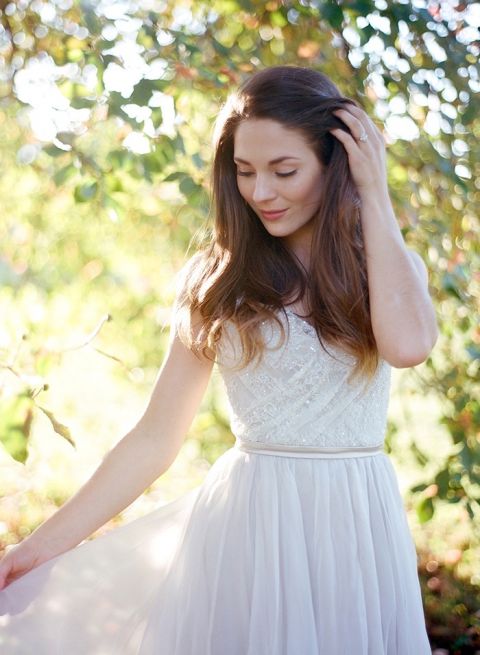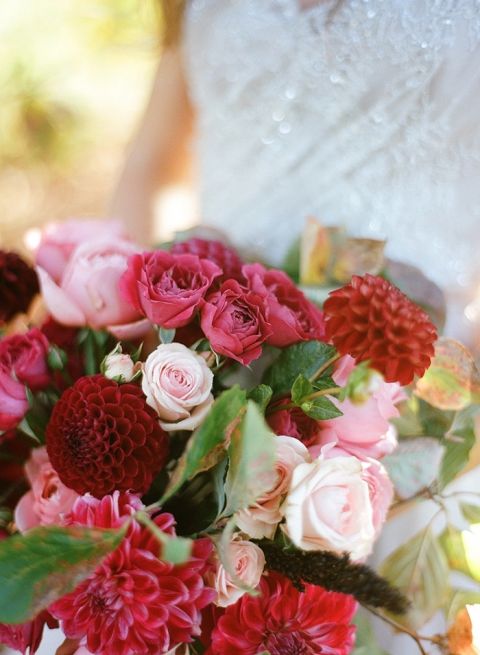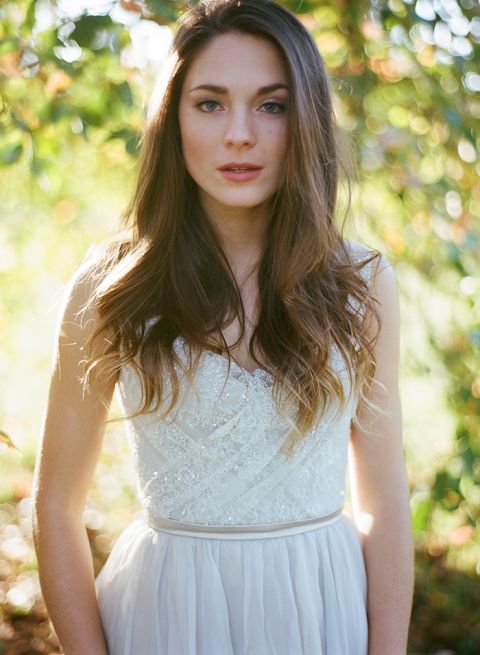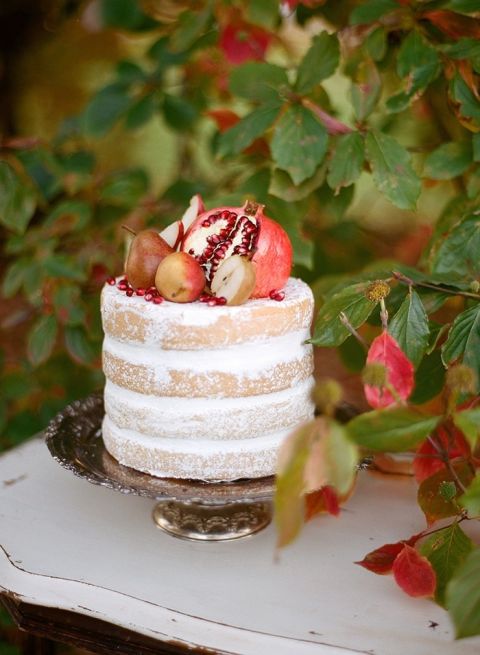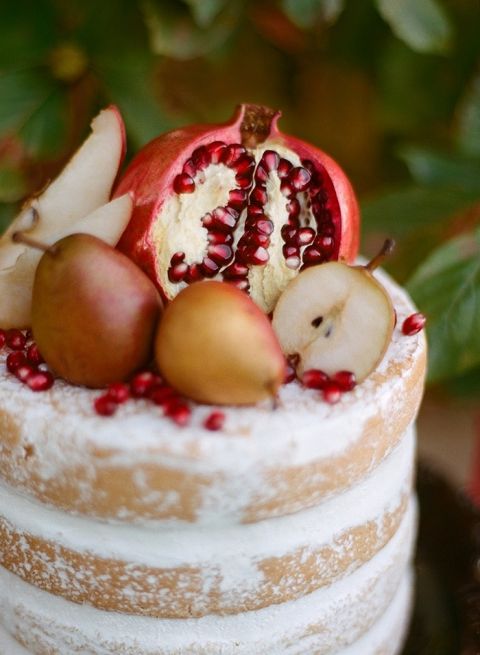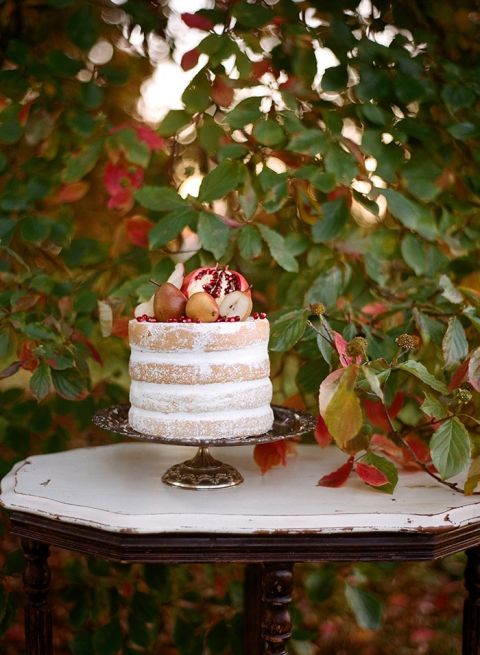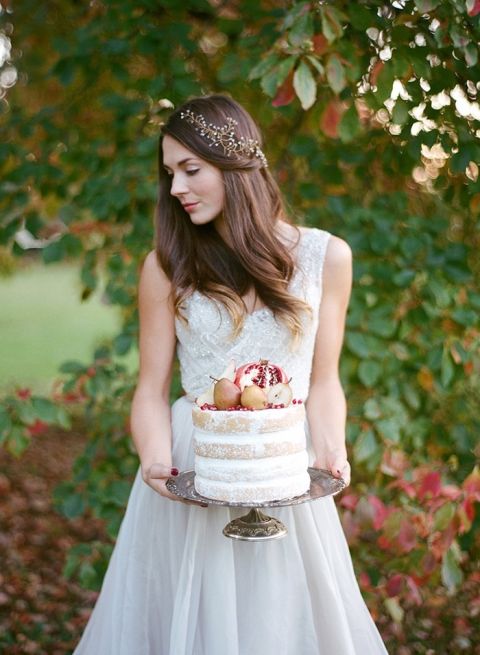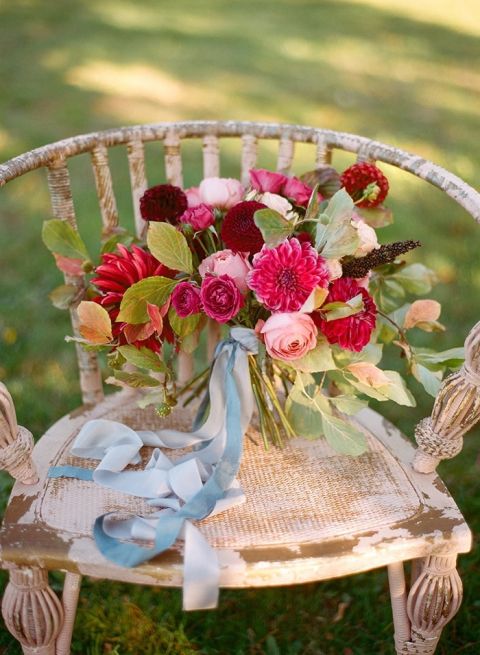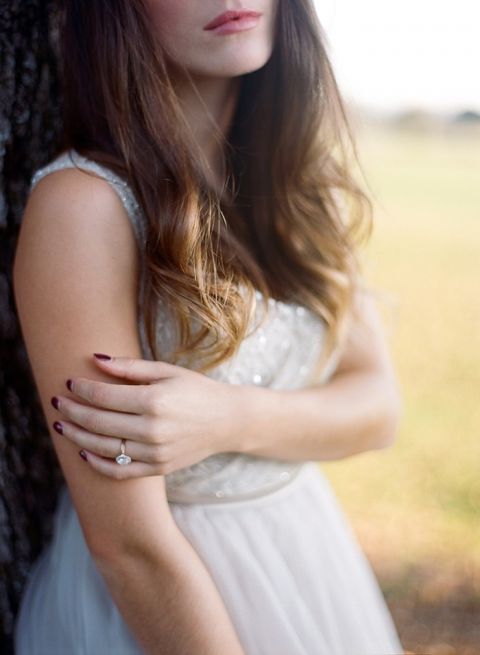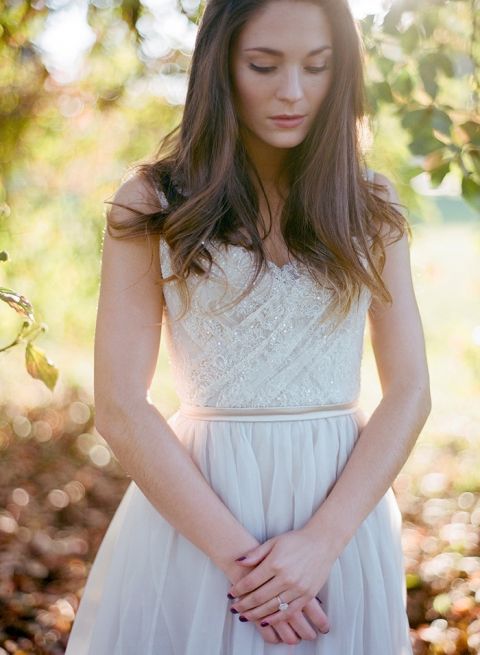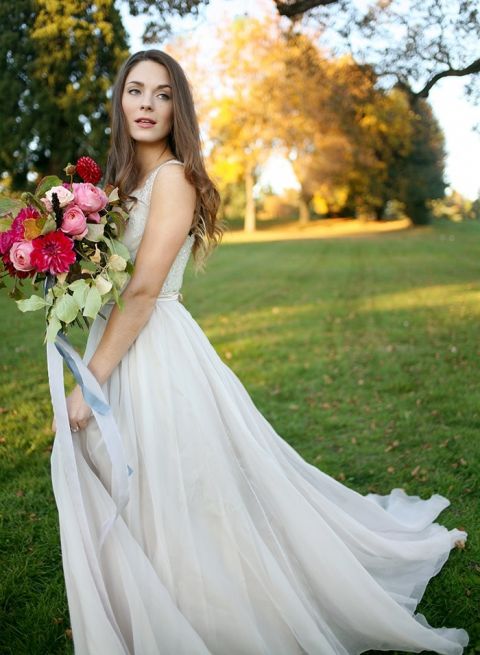 To capture the essence of an autumn afternoon, floral and event designer Kae + Ales started with a classic palette of berry and burgundy flowers. The bride held a bouquet of seasonal blooms, with a clutch of dahlia, rose, scabiosa, and chrysanthemum in a rich and jewel toned fall palette. Trailing ribbons in French blue added a vibrant splash of color to her dove gray wedding dress. The lace and tulle Paolo Sebastian gown perfectly balanced the line between elegance and glamour, with a sweeping organza skirt and an intricate bodice of metallic lace. A delicate branching headpiece of gold and pearls added the only adornment needed to finish off the look.
The vibrant palette carried into the table decor, with a farm table and rustic chairs set with rich jewel toned flowers. A flood of fall flowers added rich color to the table, along with vintage silver place settings and  sky blue glasses. A vintage table set beneath trees bursting with fall foliage held a petite naked cake. The single tier cake on a vintage silver stand held a topper of brilliant fall fruit. Apples, pears, and pomegranates added gorgeous seasonal colors to the elegant dessert display.
PHOTO CREDITS –
Fall Fruit and Berry Bridal Shoot