I love this bold and colorful shoot that blends craft cocktails, summer sunshine, and European wedding style in Austin, Texas! The beautiful villa at Le San Michele inspired the France meets Southern style of this lovely editorial, with Smith House Photography on hand to capture the beauty of magic hour and this palette of sunny gold and summer blue!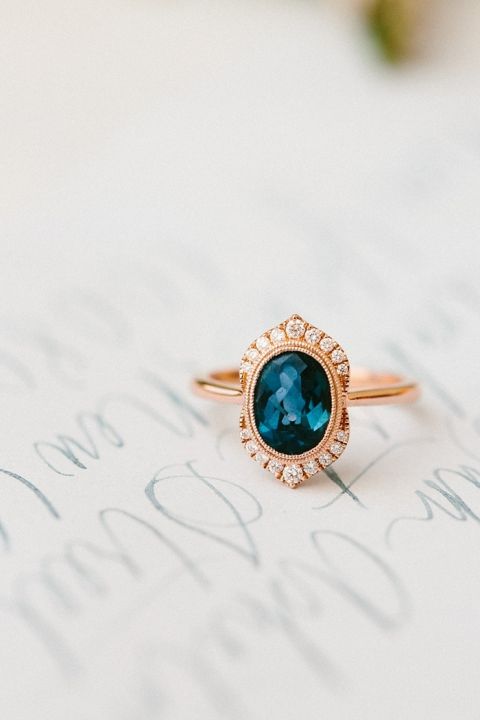 Craft Cocktails and Summer Sun for a European Style Wedding
Vintage sapphire and gold engagement rings set the tone for this lovely color palette of blue and yellow, that captured the warmth and romance of a villa wedding in the heart of Texas. This incredibly creative team envisioned a bridal story that encompassed the old world romance of a high necked wedding dress with long sleeves and a modern crepe and lace fitted gown with delicate straps and an open back. The Bloom Bar created romantic floral arrangements in peach and yellow to complement the lovely summer palette.
The French blue accents of the villa offered a beautifully rich color to accent the sweet wedding flowers. The bold hue popped up in the bride's sapphire engagement ring, the wrought iron ceremony chairs, and the wedding cake stand to complement the softer colors of the rest of the event design. Craft cocktails created by She + Him Bartending added bold color from combinations like lemon and lavender and champagne and pear. The vibrant colors and citrus flavors added gorgeous depth to this enchanting summer wedding shoot!
PHOTO CREDITS –
Craft Cocktails and Summer Sun for a European Style Wedding