FROM THE ARCHIVE –
My favorite time of year is here – I get to cuddle up, watch Die Hard and sip boozy cider, and head into the mountains to pick out a Christmas tree! I look forward to that trip every year and I can think of nothing more romantic than a Christmas tree farm wedding!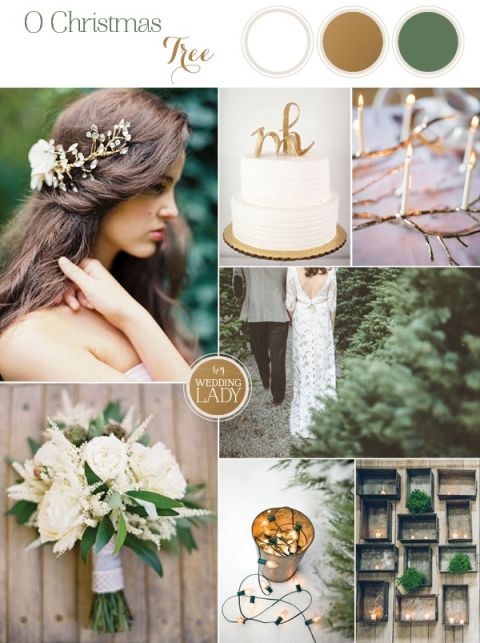 I was definitely influenced by the gorgeous mountain surroundings for the details of this inspiration board! The dusty green of winter trees, unfinished barn wood, twinkling lights, and vintage lace add rustic but refined textures that call to mind a lodge perched on the summit. Raw gold accents complement the woodsy setting while still in keeping with the feeling of a Christmas tree farm. From a hammered gold bridal headpiece to a brushed metallic cake topper, subtle gold details are a perfect reminder of the holiday season!
A woodsy inspired headpiece is also the perfect match for a long lace sheath wedding dress – long sleeves make it ideal for winter, while a low v-back is a gorgeous nod to modern trends. Add richly textured white flowers – winter roses, dahlias, and astilbe are in season – and the warm glow of twinkle lights and flickering candles for a seasonal touch!
PHOTO GALLERY –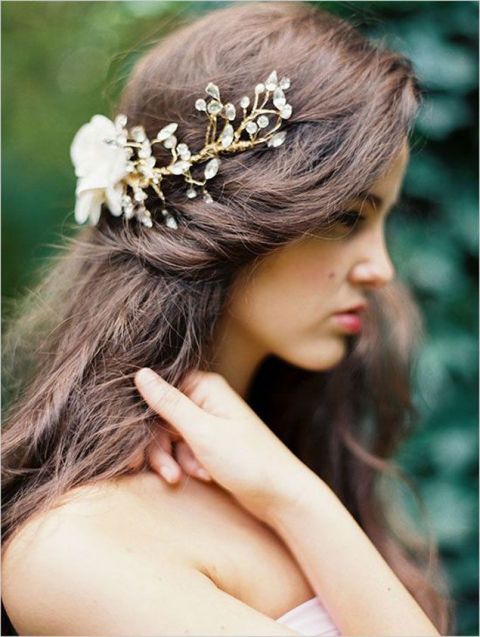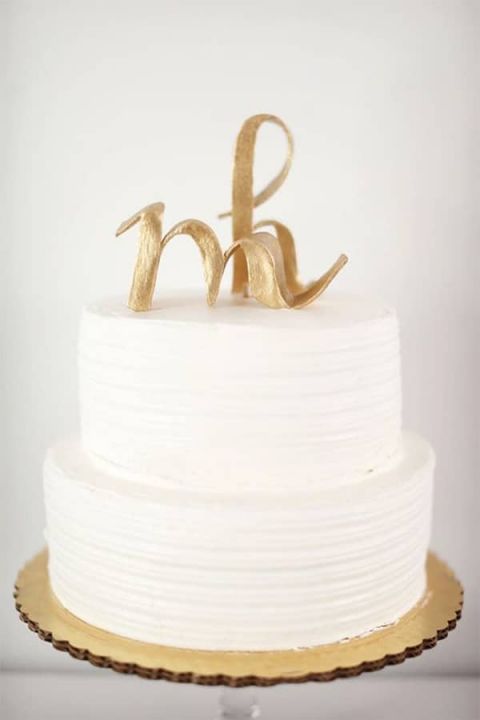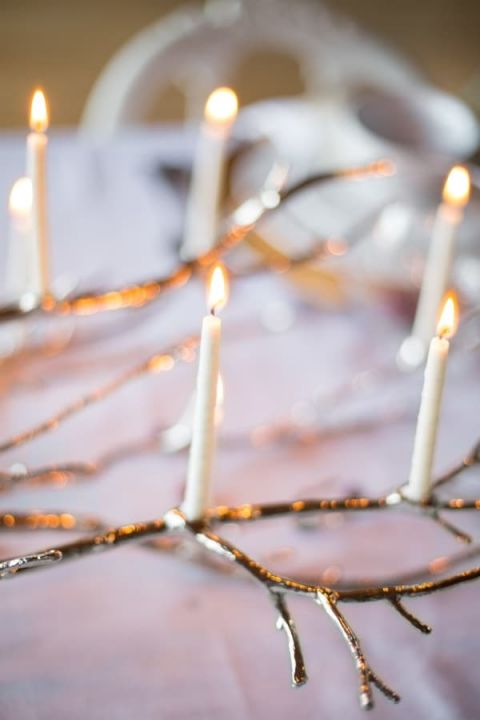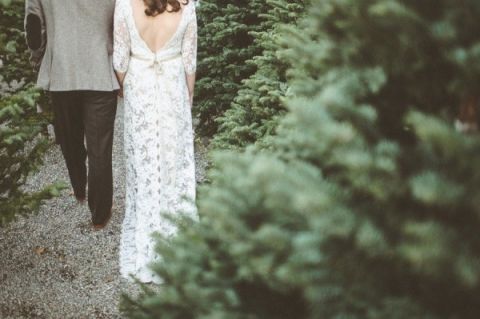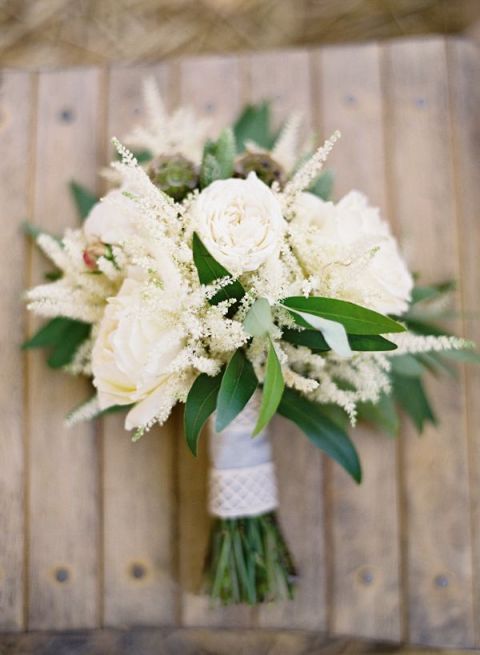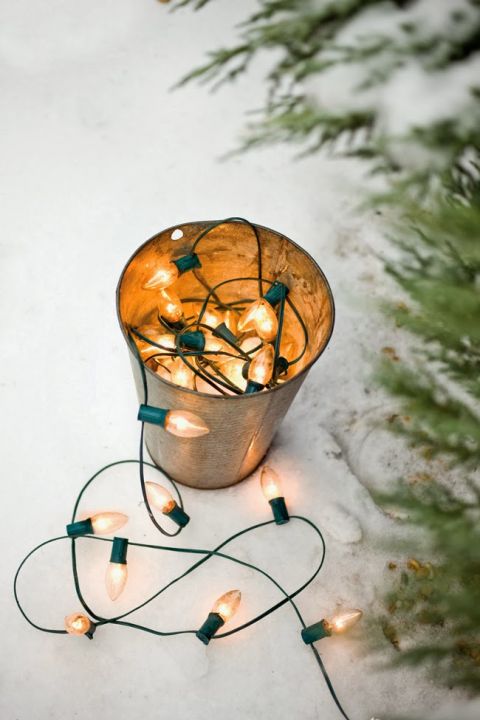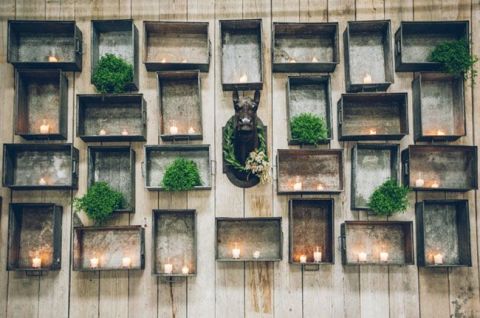 Christmas Tree Farm Wedding Ideas in Green, White, and Gold