This intimate forest wedding is as much a celebration of love as it is of beautiful design. A real life couple posed as the bohemian brides for this organically beautiful forest shoot!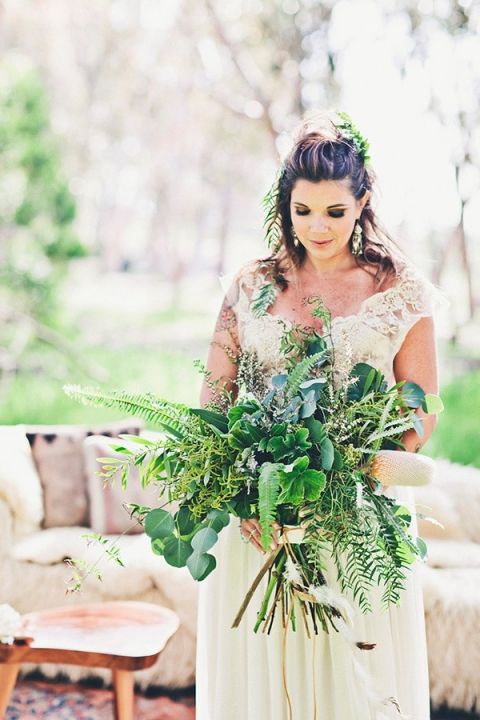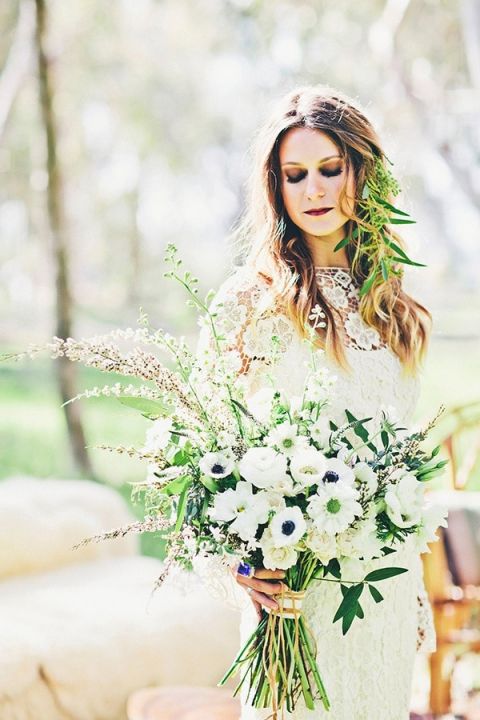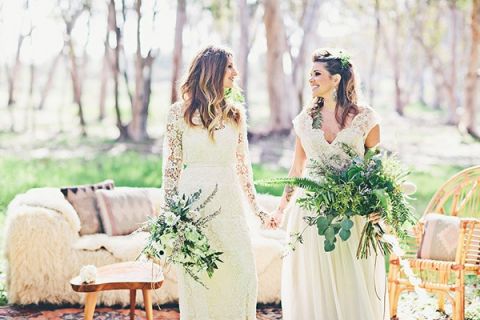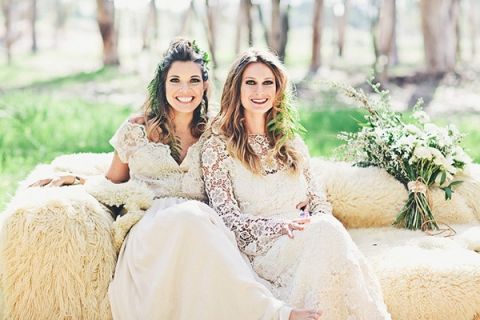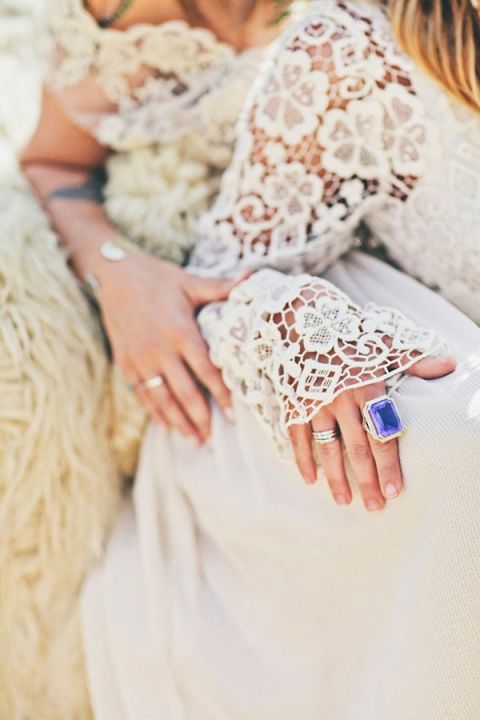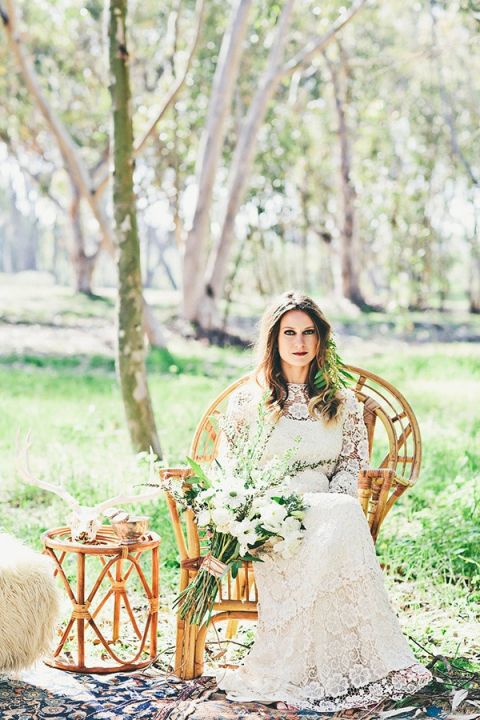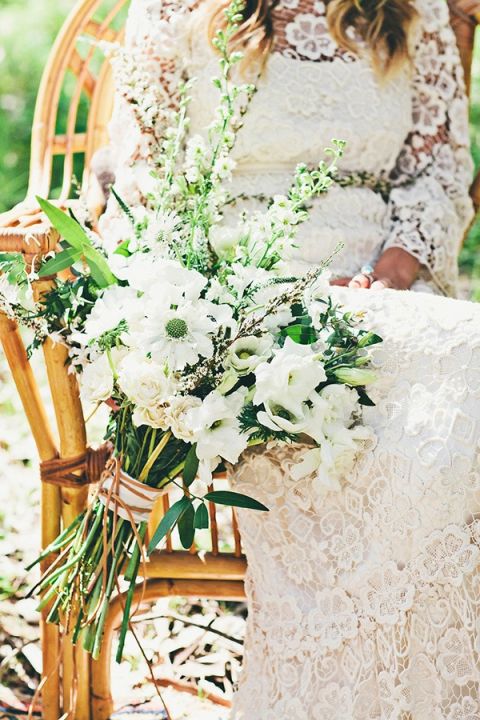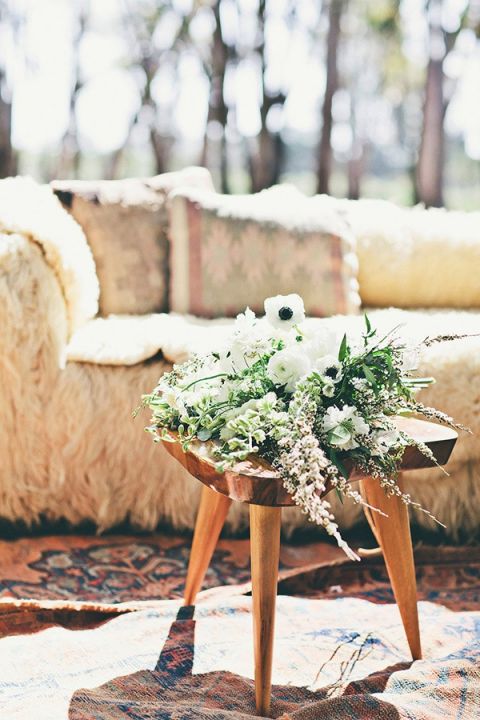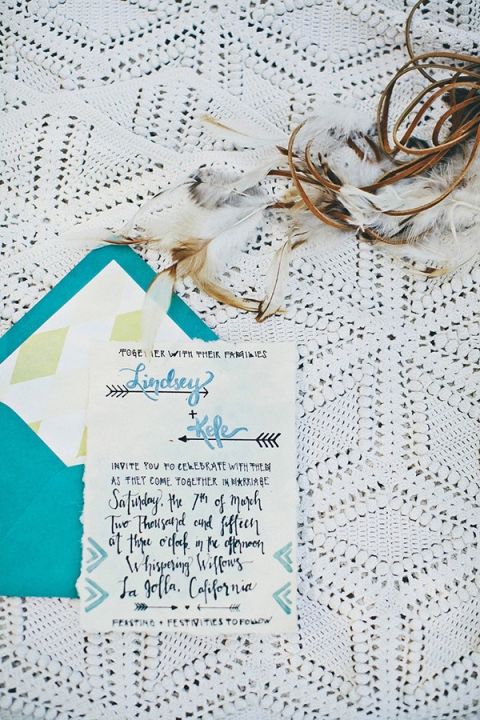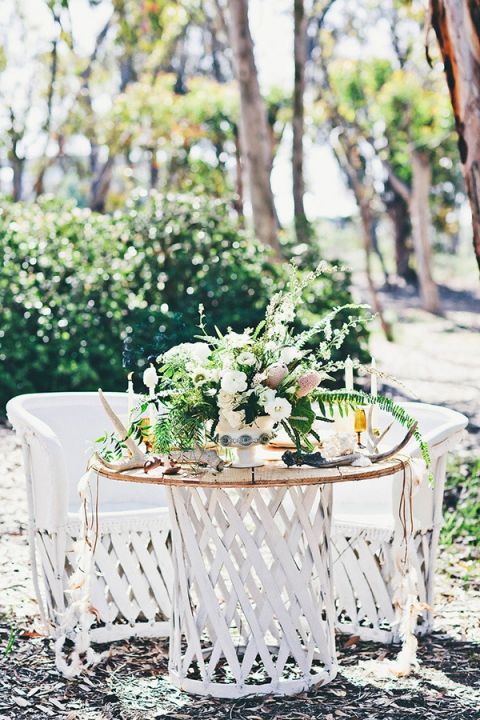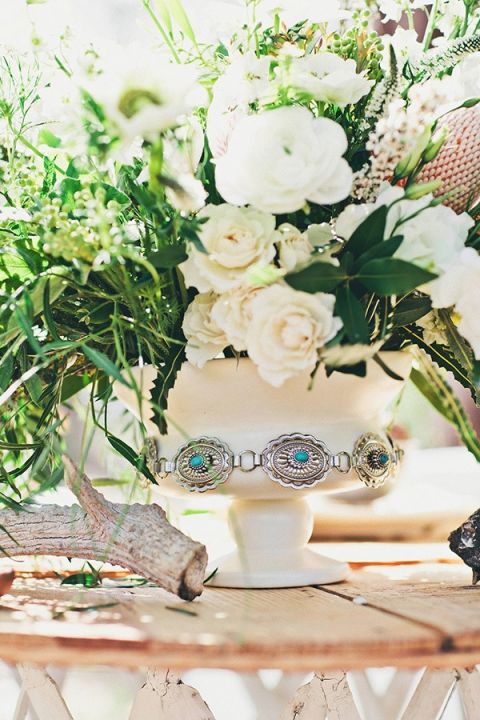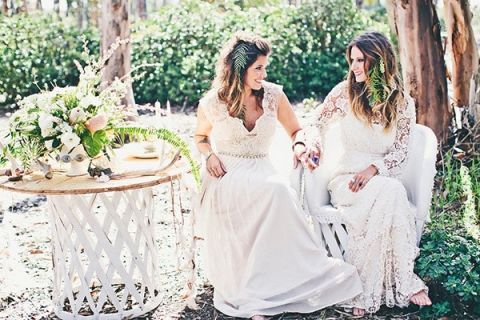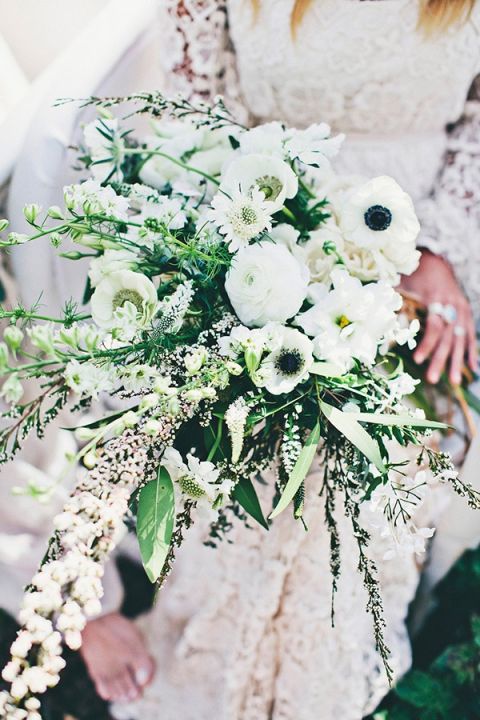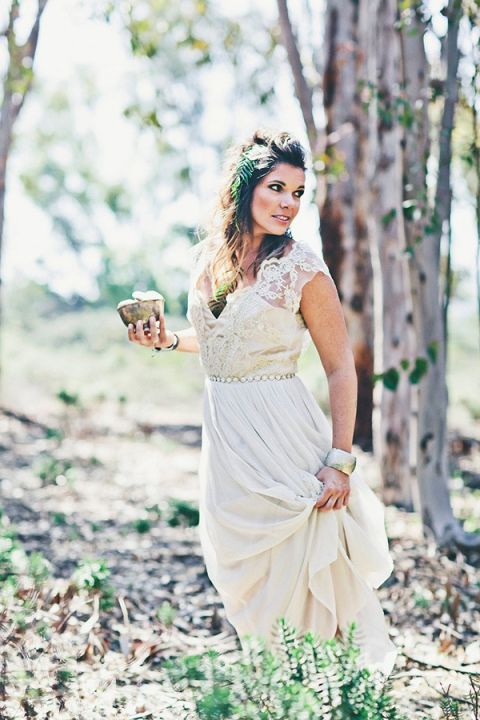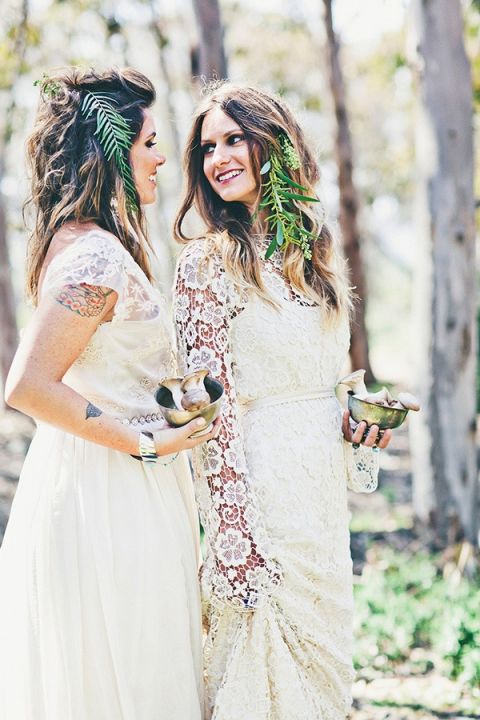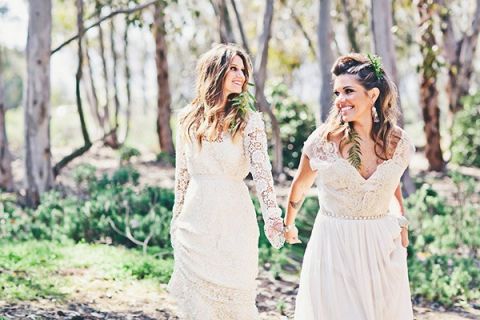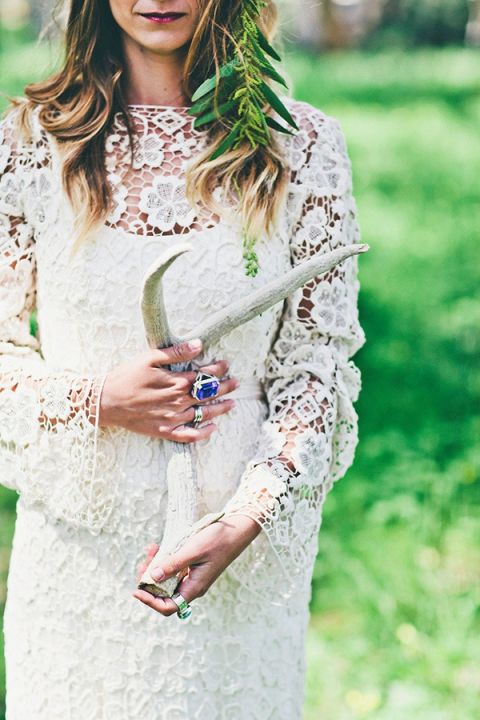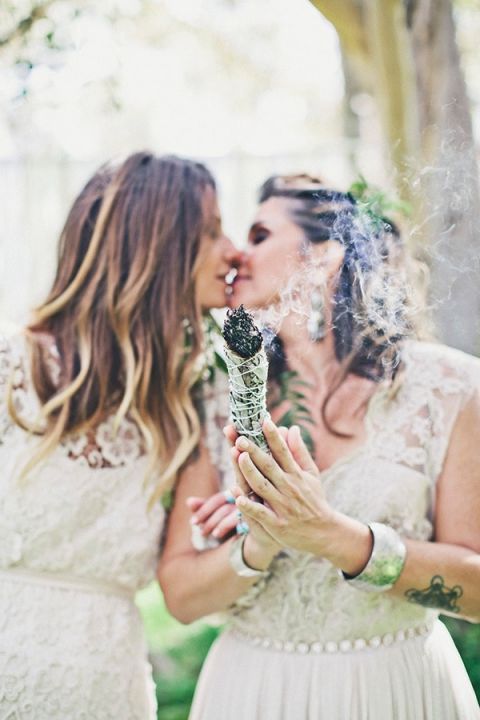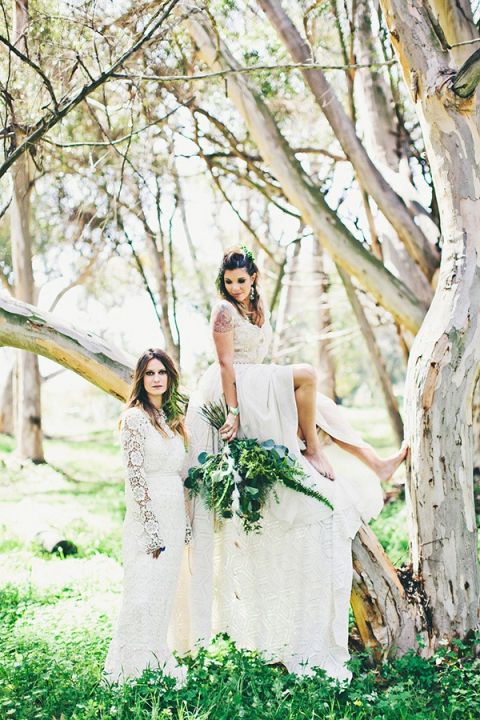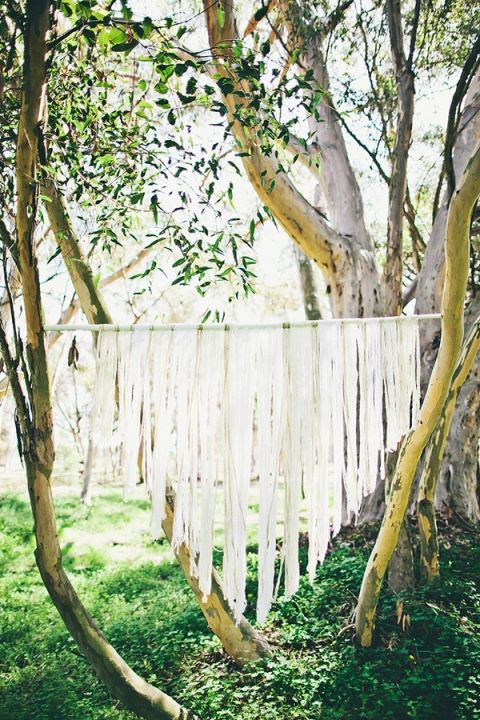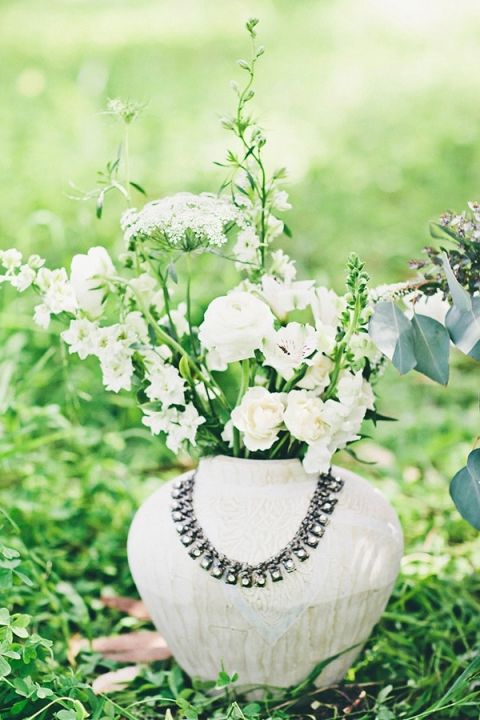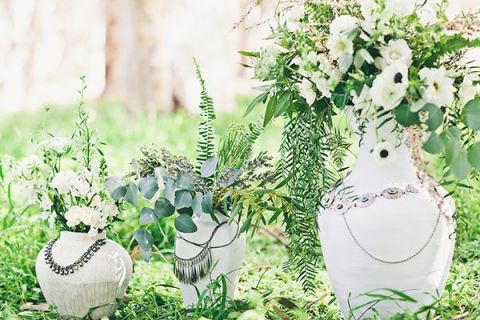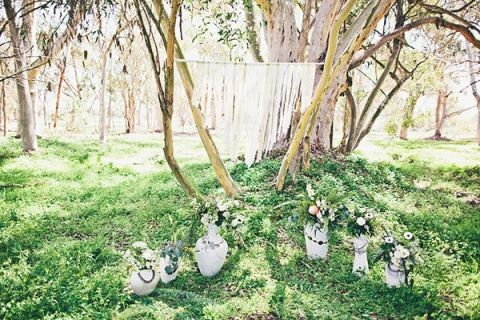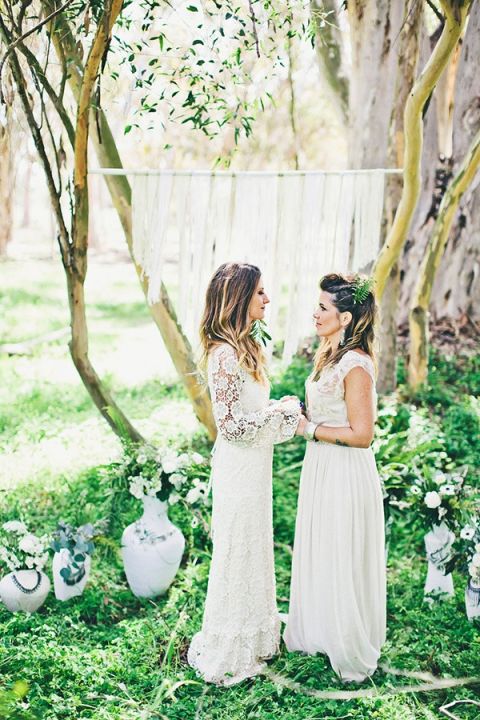 To emphasize the natural beauty of the forest setting, Amazonas Photography and The Dainty Lion used foraged greenery to supplement the white flowers. Natural wood accents from mid century pieces formed a lounge in the middle of the Southern California forest, calling back to the elegant bohemian styling at the heart of the shoot. Each bride was able to express her individual style with a lace dress from Archive Bridal Gowns – a 70's inspired gown with long crocheted sleeves and a flowing dress with a floral lace bodice. They both wore their hair long and flowing with an accent of foraged ferns.
To create a ceremony that blended in with the eucalyptus grove, Often Wander created a beautifully organic backdrop of waving strips of fabric. They lined the aisle with pottery vases filled with greenery and flowers, and draped with silver and turquoise belts. The gorgeous brides had the chance to practice for their upcoming wedding day, which they hoped will look – and feel – as memorable as the shoot!
PHOTO CREDITS –

SEE MORE WEDDINGS LIKE THIS –