Charlotte and Peter's San Francisco City Hall elopement may have a short guest list, but their chic wedding day has charm to spare! Their intimate ceremony could not have been more gorgeously captured by IQphoto Studio, followed by a jaunt around the city by the bay. This adorable duo landed in my inbox just days after my San Francisco City Hall inspiration board went up, so someone clearly knows how much I love this stunning space!
I especially love how much of their personal style Charlotte and Peter brought to their wedding. Charlotte is perfectly retro chic in a tea-length dress with a lace neckline, while her saturated red rose bouquet adds a modern touch. While she dazzles in all white, we have quite possibly the most fabulous witness ever, in citrus yellow with some pretty amazing coral shoes! How much do I want this bridesmaid trend to catch on!
Charlotte and Peter exchanged vows in one of the intimate alcoves on the second floor of the City Hall. The amazing central rotunda features into their portraits, of course, but I love that Joseph of IQphoto also took advantage of the wealth of side hallways and hidden architectural gems – the amazing diamond patterned window is a personal favorite of mine! Afterwards they ventured out into the city to let the skyline and the hills of San Francisco serve as their backdrop!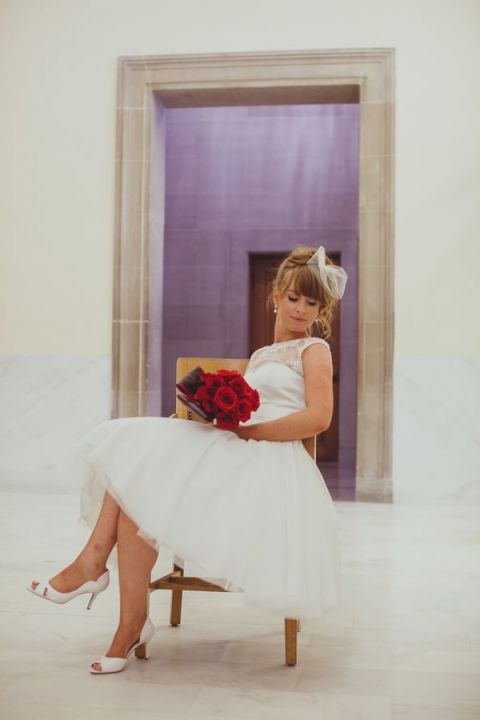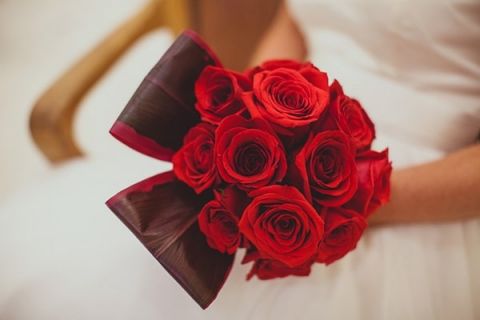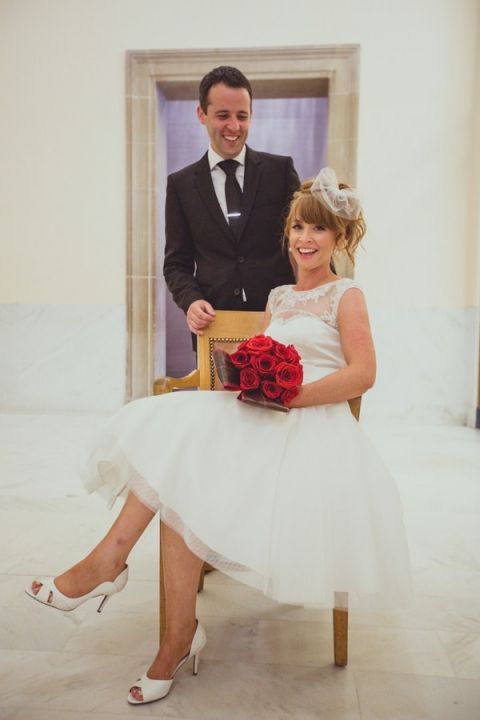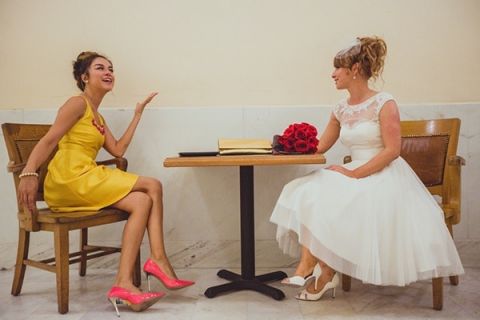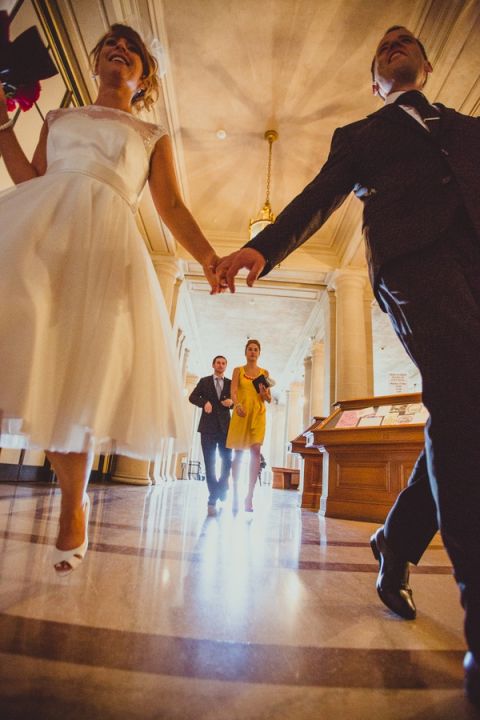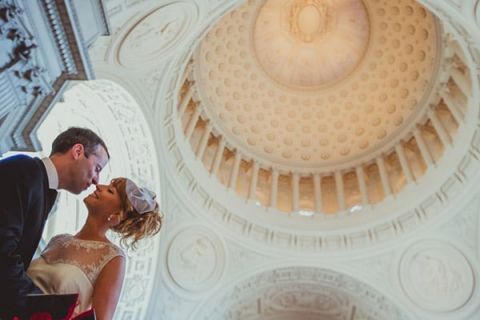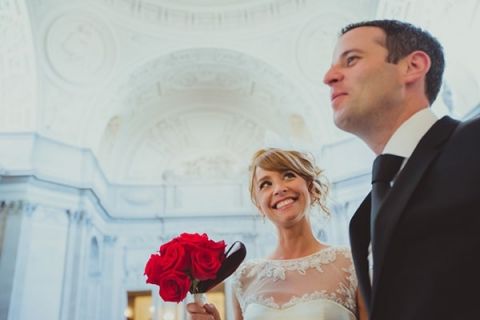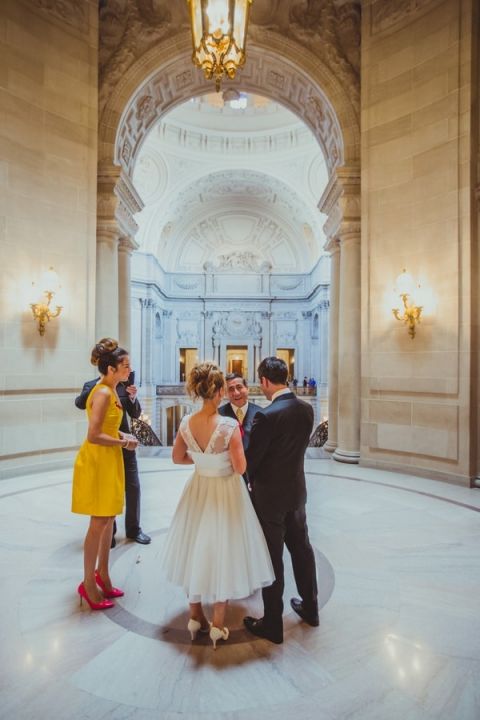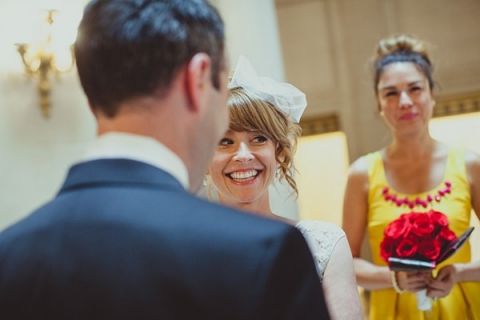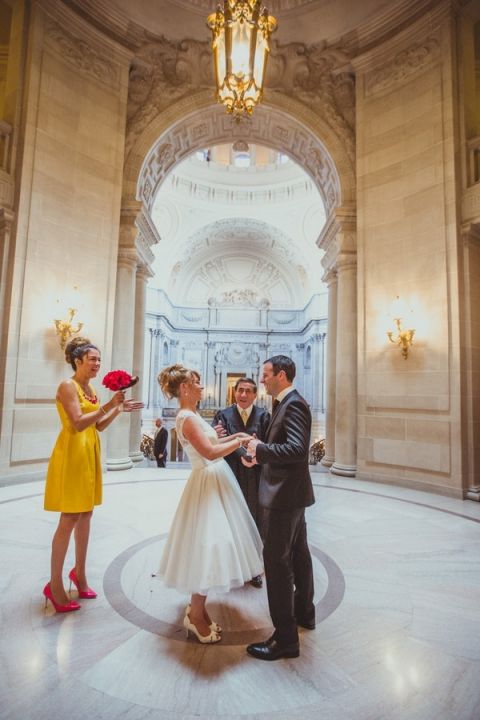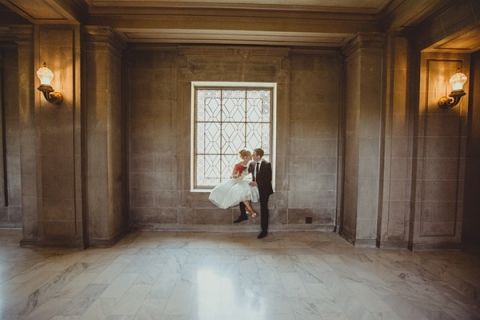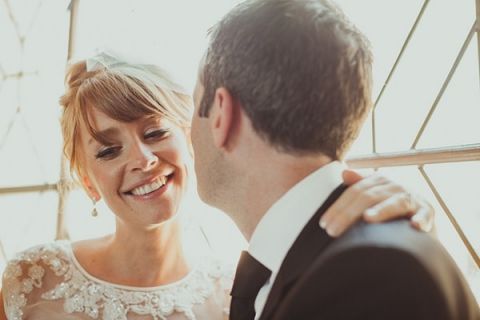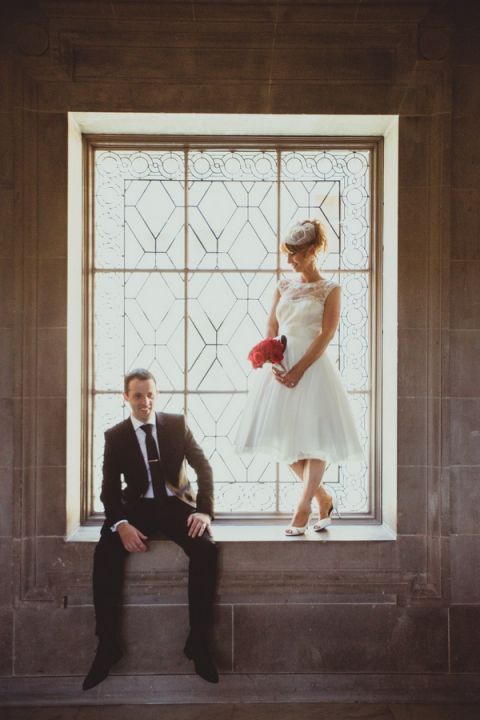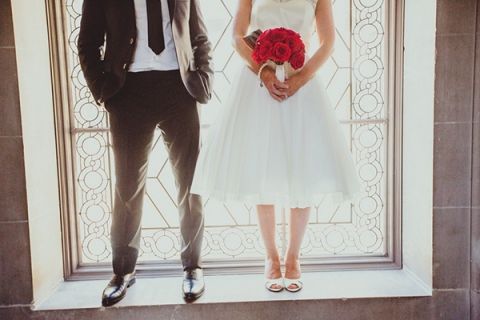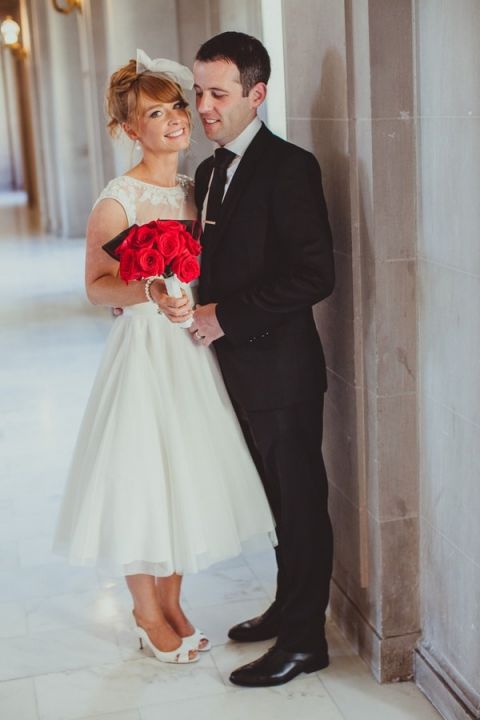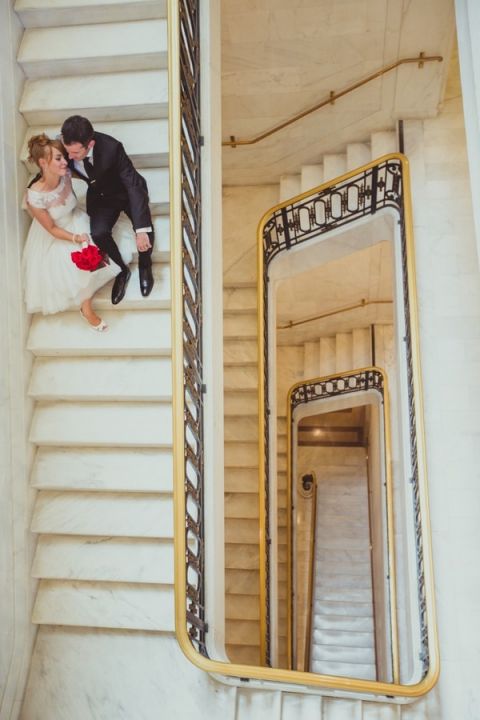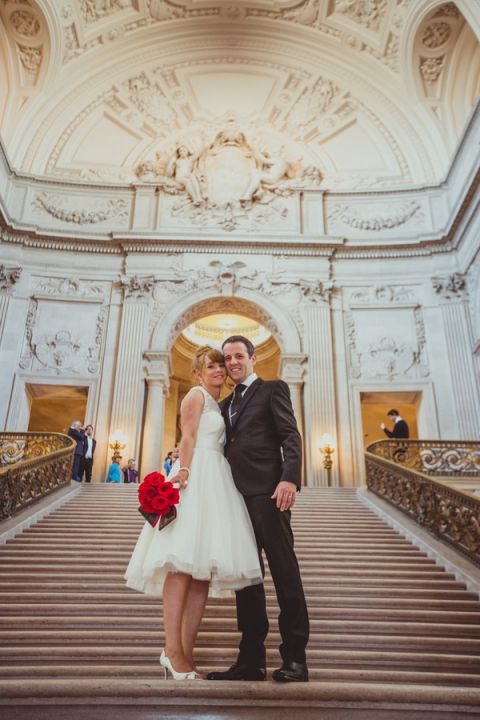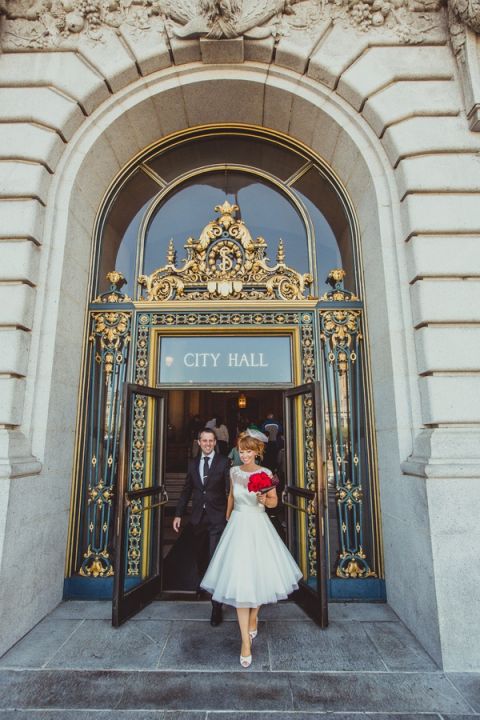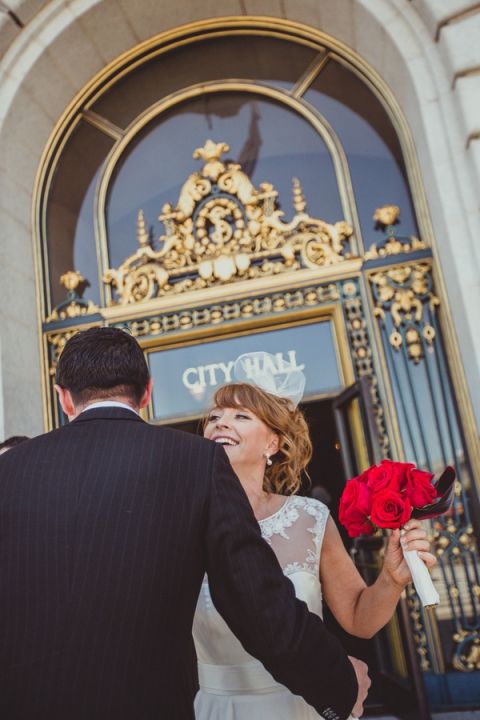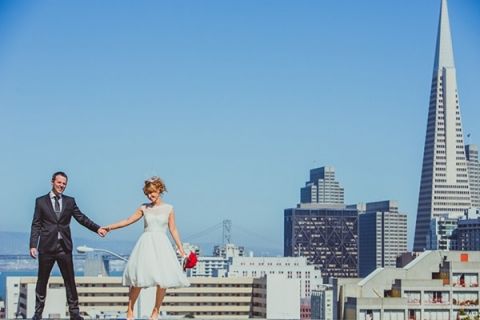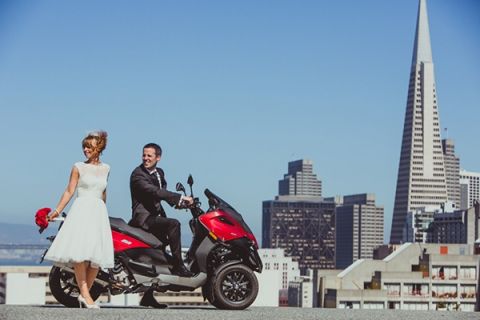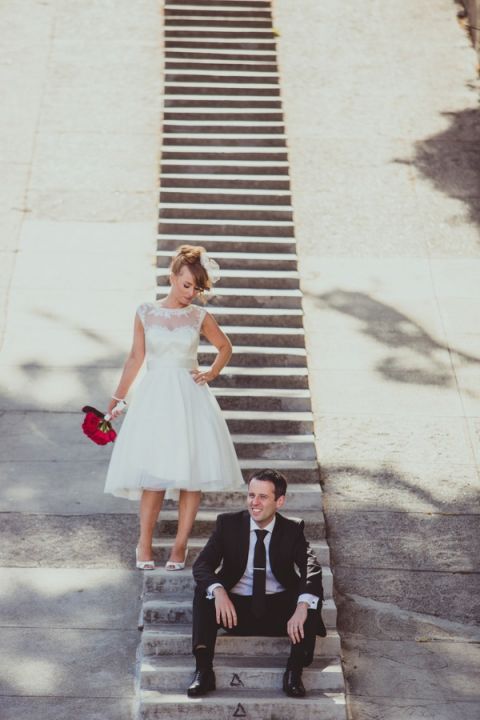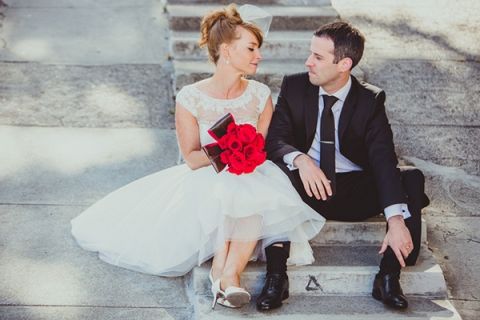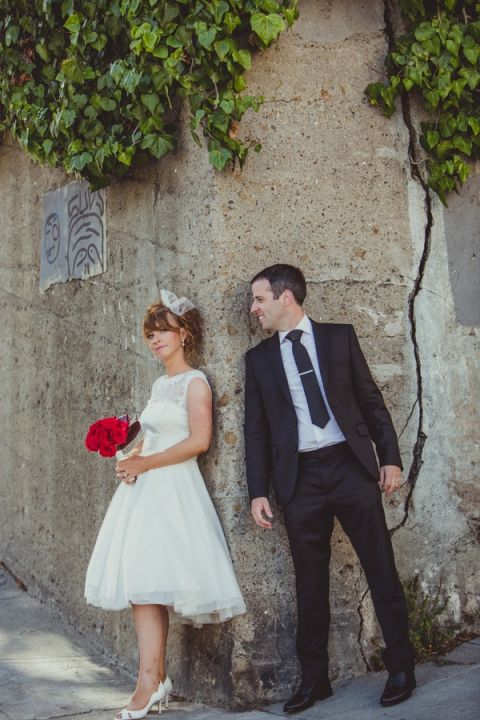 Photo Credits:
Photography by IQphoto Studio | Ceremony held at San Francisco City Hall | Submission via Two Bright Lights