Every year at this time, I declare that fall weddings are my favorite – and then winter and spring come around to prove me wrong! But the truth is, I love this season and the wealth of gorgeous colors that it brings with it – to celebrate, I'm kicking off autumn with my favorite classic fall wedding palettes!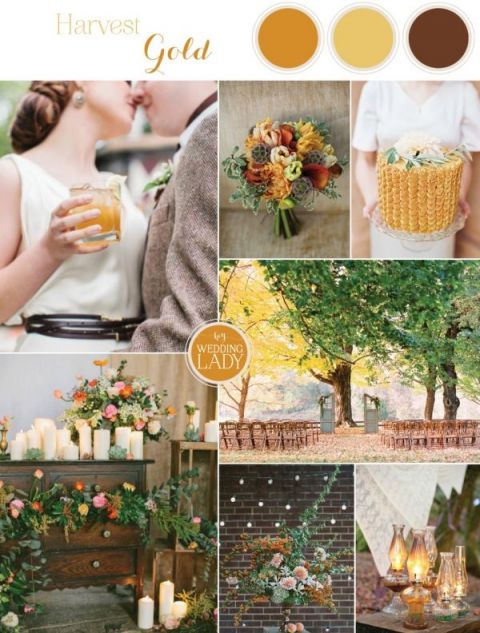 Harvest Gold Wedding in Rich Autumn Hues
There's simply no wrong way to go when it comes to the palette for your autumn wedding – I love the New England in the fall hues of rich harvest gold and warm brown, or a softer, fairy-tale inspired pairing of persimmon, peach, and minty green.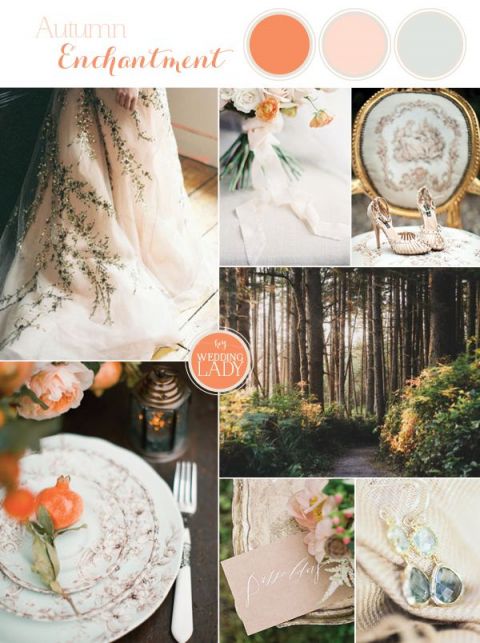 Enchanted Autumn Woods Wedding in Persimmon and Aqua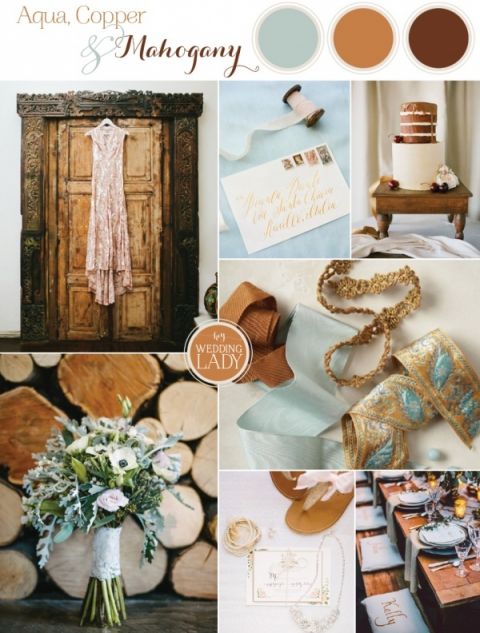 Upscale Bohemian Wedding in Aqua and Copper
Choosing a classic pattern doesn't have to mean one that is expected – aqua, copper, and mahogany are perfectly suited to the elegant colors of fall, but the combination is anything but standard. For a more romantic metallic palette, blush and bronze combine for an elegant wedding look.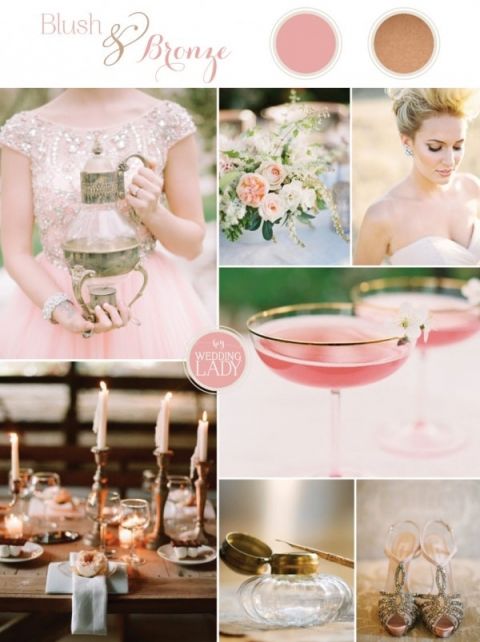 Sophisticated Autumn Wedding in Blush and Bronze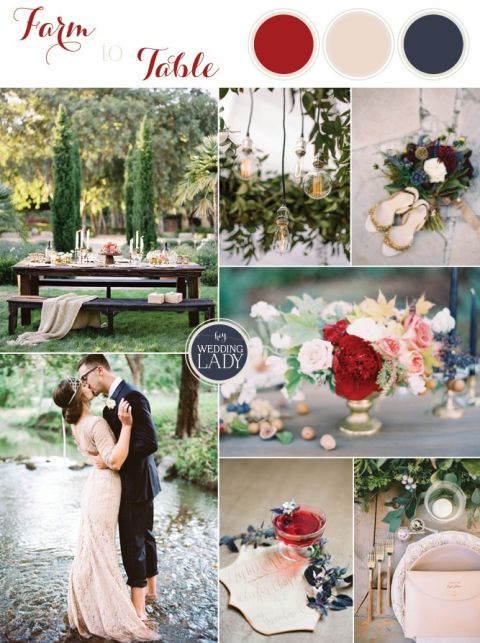 Luxe Organic Farm to Table Wedding
Navy and maroon make an expected pair for the fall, but adding in elegant neutral details, from a taupe lace gown to to ivory plates makes such a classic palette fresh for autumn. The rich purple of fig is a perfect match for a season full of ripe fruit, while tan shades add warmth!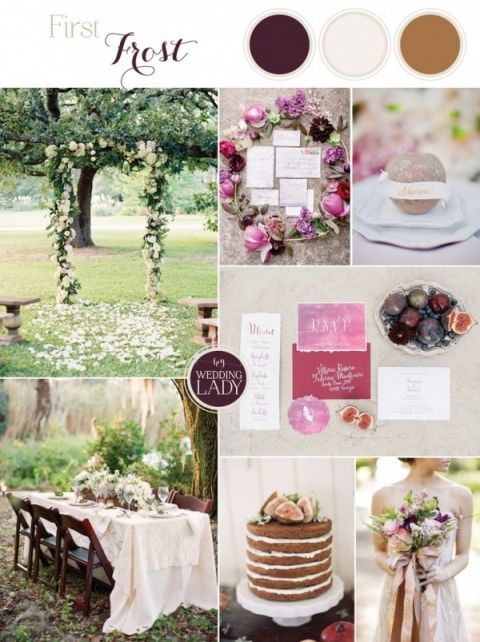 Fig and Neutral Garden Wedding
See More Weddings Like This –

6 Classic Fall Wedding Palettes