If you adore wedding inspiration that uses styling and details to tell a story, with thoughtful intent behind each choice, this beautiful coastal elopement shoot is sure to delight! Cori Story Photography and Joyfully Co drew inspiration inspiration from the relationship between the sea and cliffs to style the bride and groom, and the colors of the sunset to design the flowers. Pearls and petals were used to showcase the wild romance of a cliffside wedding in the most stunning way, while the most fabulous bridal cape became the perfect accessory for dramatic portraits in the sea breeze!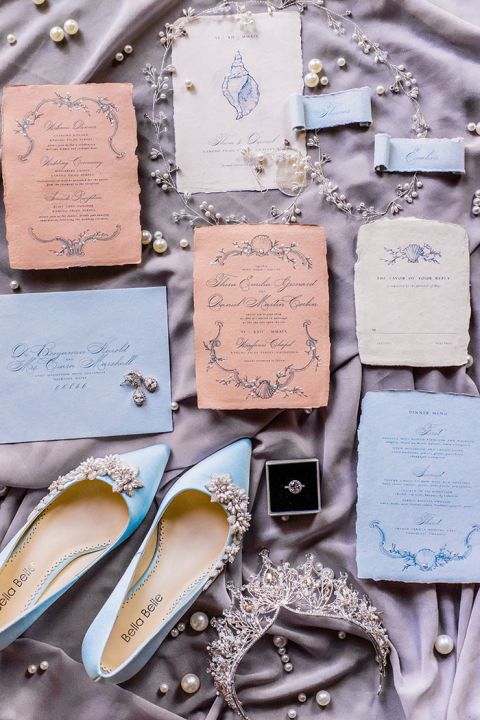 This beautiful invitation suite from Floraison Design Co is fit for a mermaid! The vintage nautical motif incorporated subtle shell details and luminous pearl accents to create handmade paper stationery with an old world feel.
Each accessory was chosen to tell a story, from the pearl and crystal sprays on the bride's silk Bella Belle Shoes to the sea foam inspired tiara by Green Alaska Studio!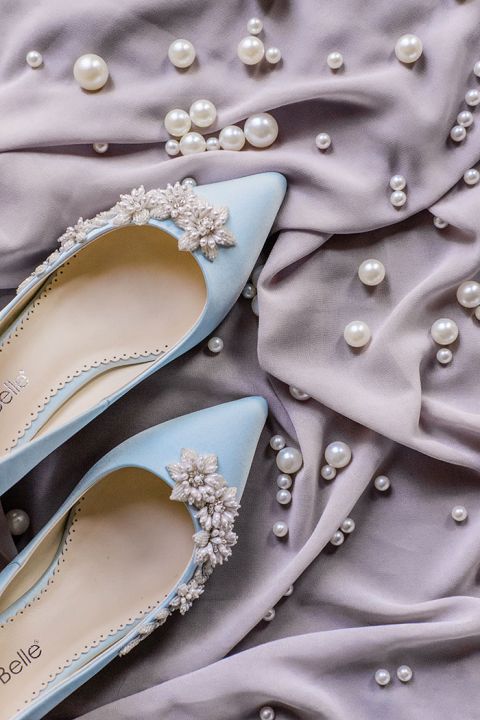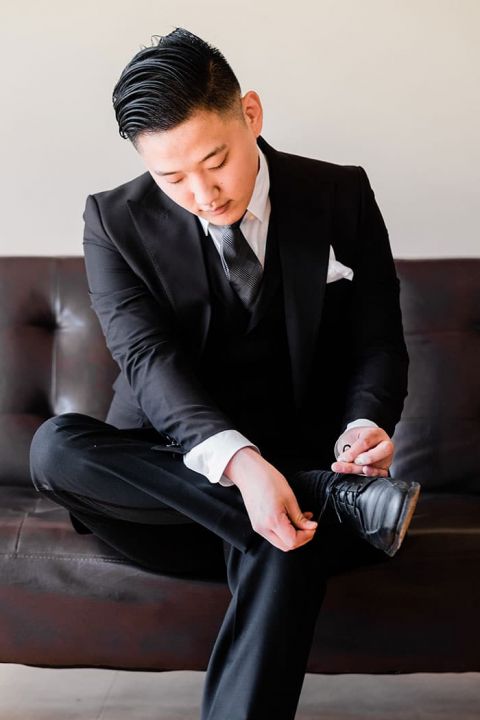 Anyone who is fascinated with the ocean knows that it is a study in contrasts – smooth, faceted waves against the rocky cliffs. The relationship between two elements inspired Cori Story Photography and Joyfully Co to channel those contrasts into the styling for the bride and groom! A classic, black three piece suit from Zeglio was the perfect choice for the moody and stalwart groom.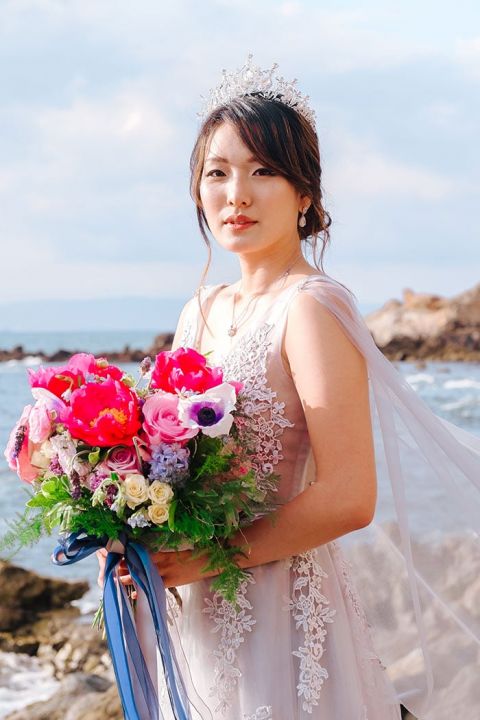 The bride's attire was the polar opposite, with an airy organza gown in lavender gray. The delicate lace pattern looked like sea foam against the sand, and the amazing airy cape by Champagne and Grit fluttered in the sea breeze.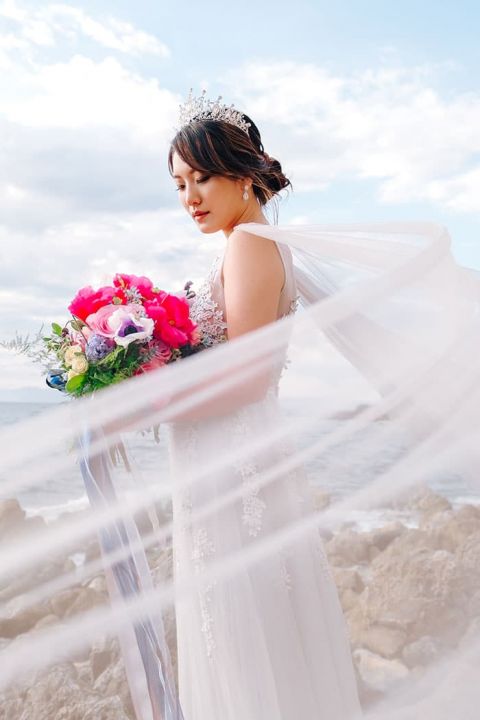 The palette for the flowers was inspired by the vivid sunsets over the cliffs in Palos Verdes, CA! A La Carte Weddings channeled those colors into a vibrant bouquet of pink peonies, yellow roses, and touches of lavender from lilacs.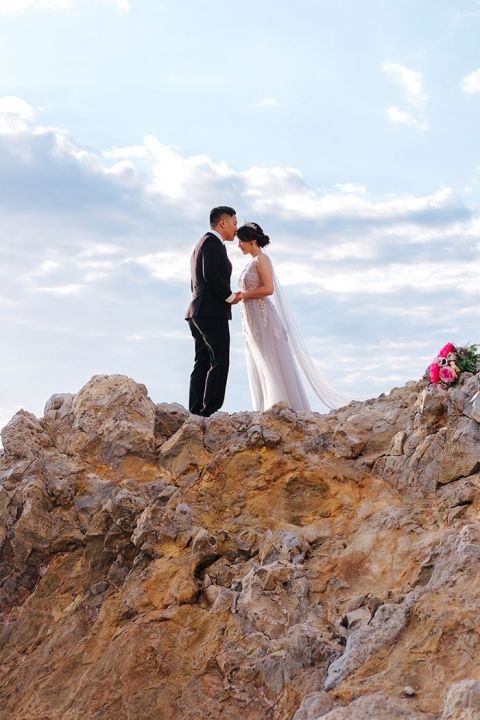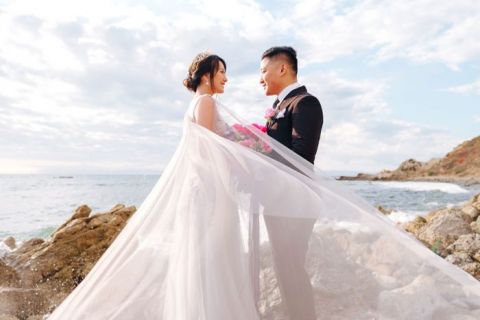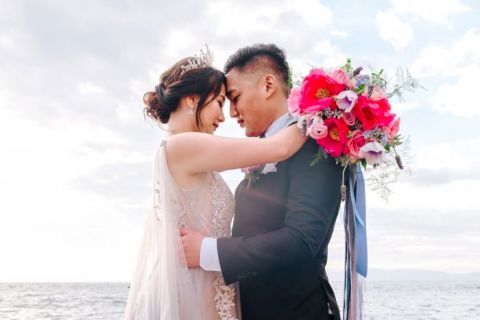 The cliffs lived up to their inspiration, with glassy waves kissing the rocky cliffs, evoking the juxtaposition that was behind this beautiful shoot,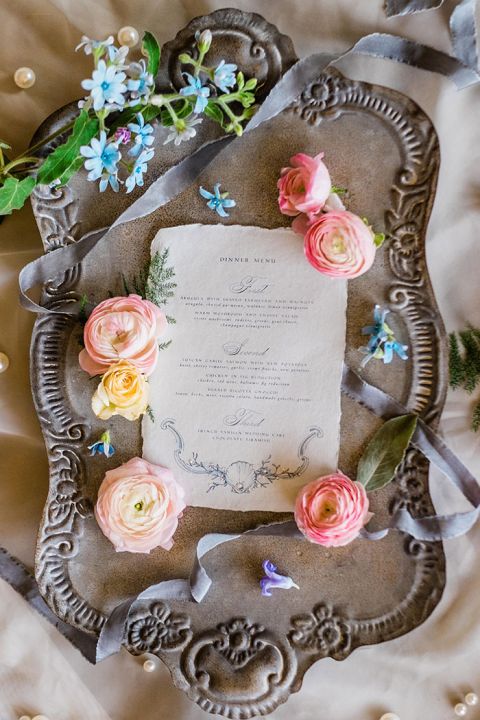 Vintage pewter decor pieces along with scattered pearls and flowers gave this shoot an oceanic feel without leaning too heavily on traditional 'beach wedding' elements.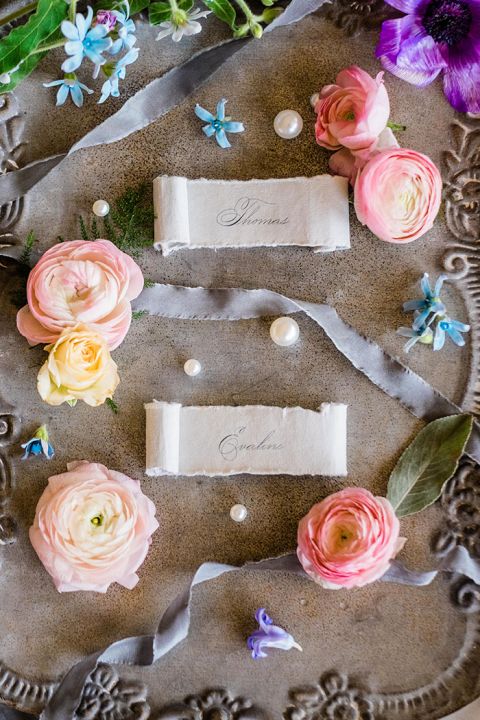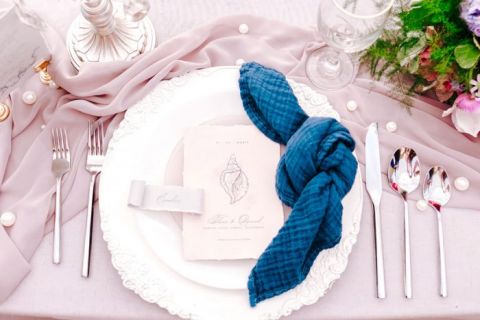 The blue textured napkins and subtle lavender gray table linens created a complementary and contrasting color palette for the Sweetheart Table for two!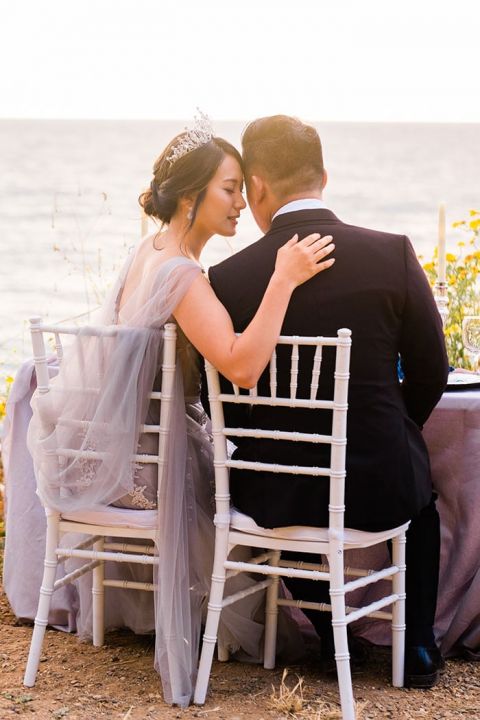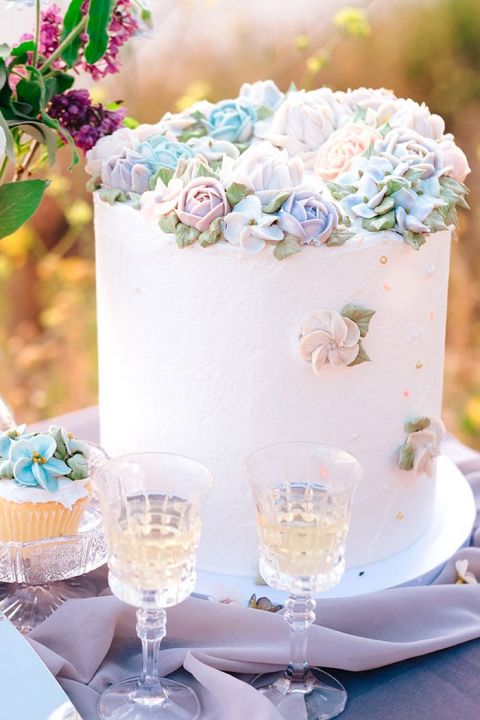 In keeping with the pearls and petals motif of this shoot, cake designer Ji Ae Park topped the delicious desserts with buttercream flowers. The cake and cupckaes were decorated in pastel shades of lavender, blue, and peach to mimic the softening colors in the sky once the sun has set.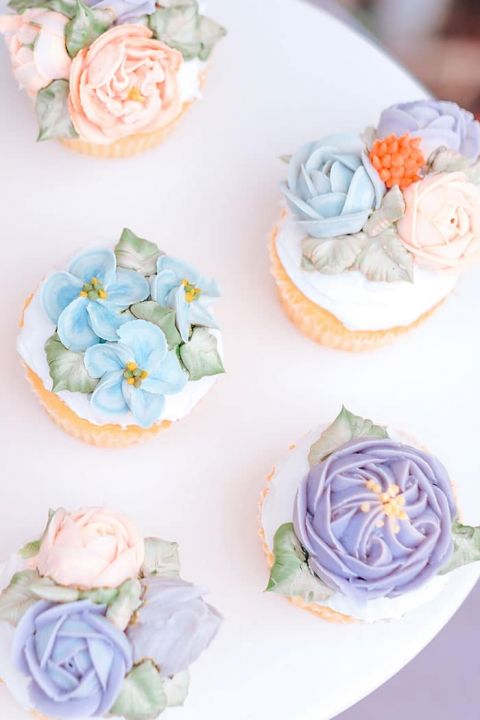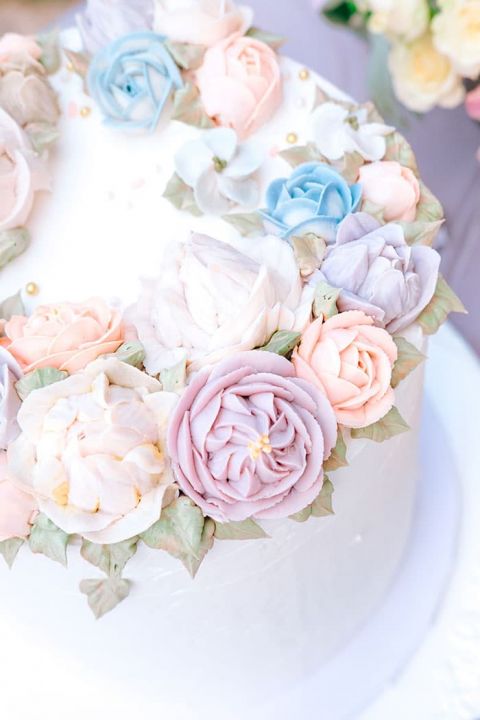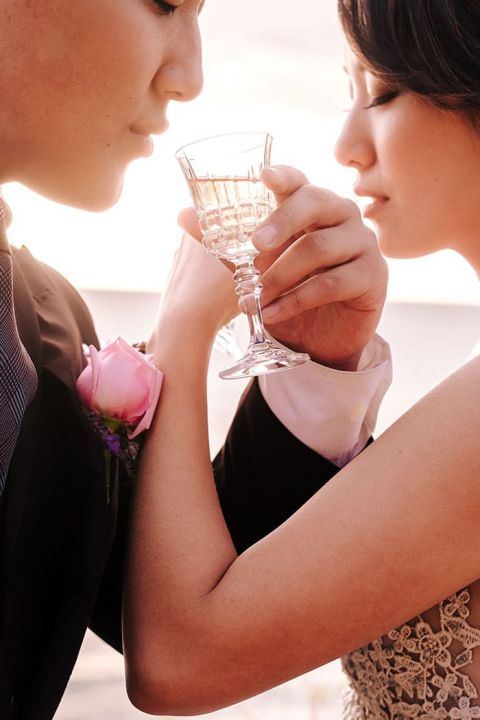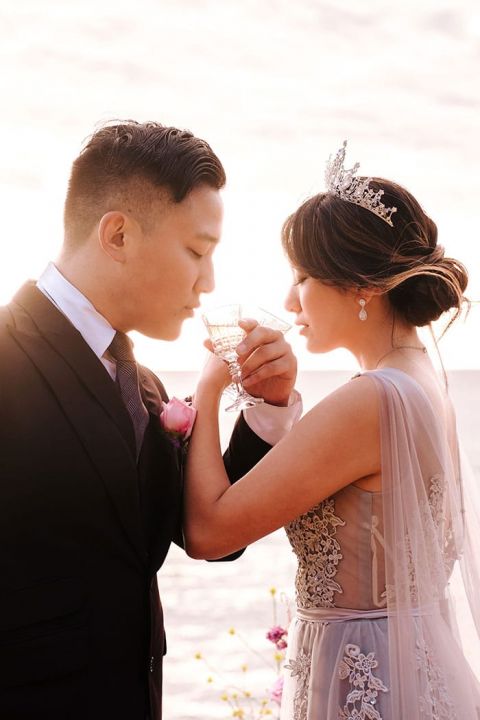 The couple entwined their arms for a champagne toast to signify their union!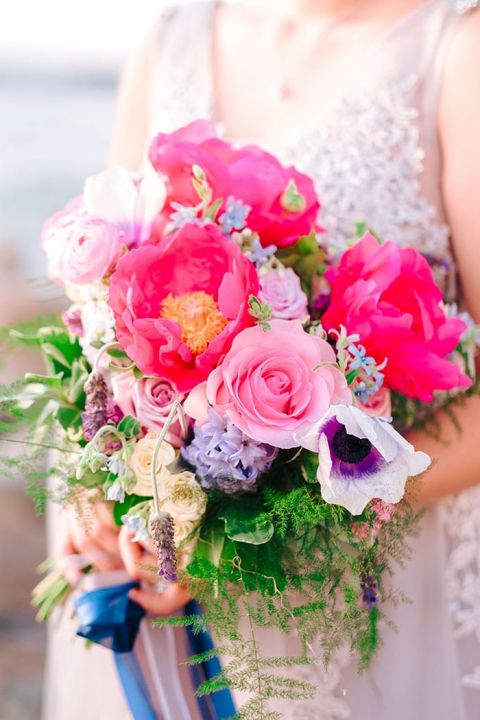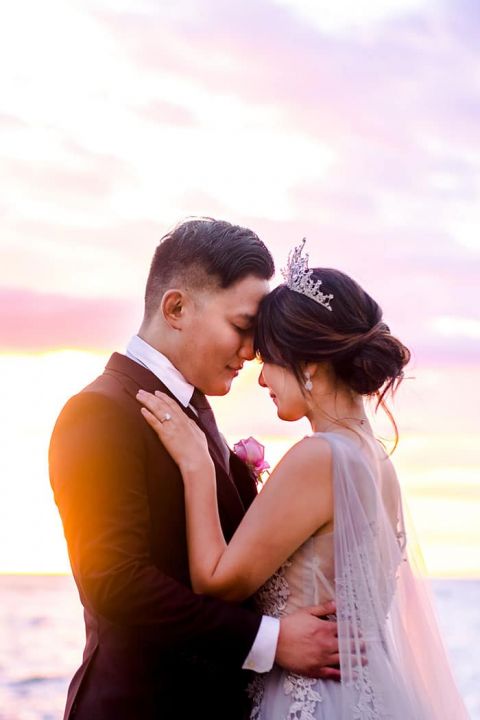 Although the afternoon had threatened rain, this breathtaking vista lived up to the inspiration and the team were treated to the most beautiful sunset! Every color of their shoot was represented, from the deep pink clouds to the soft and airy lavender edges.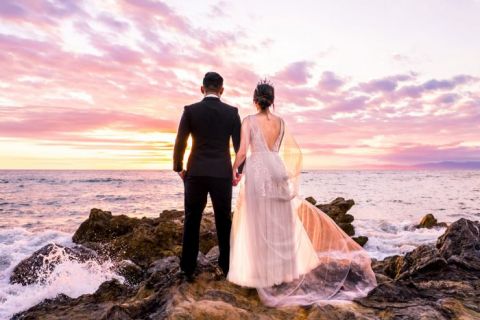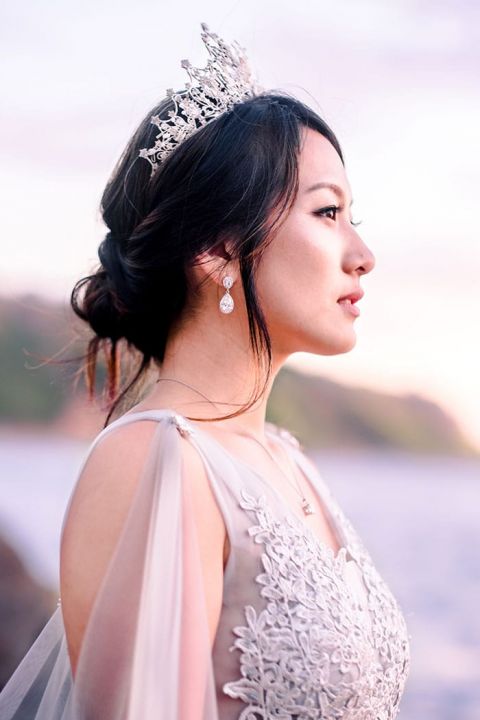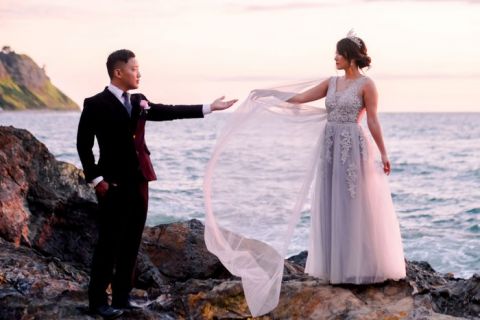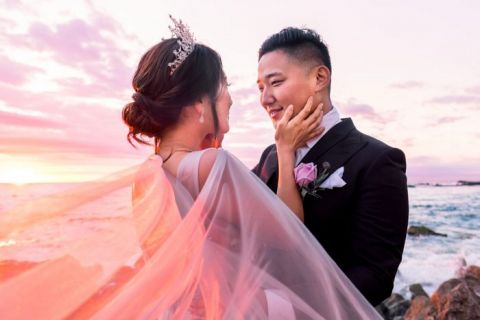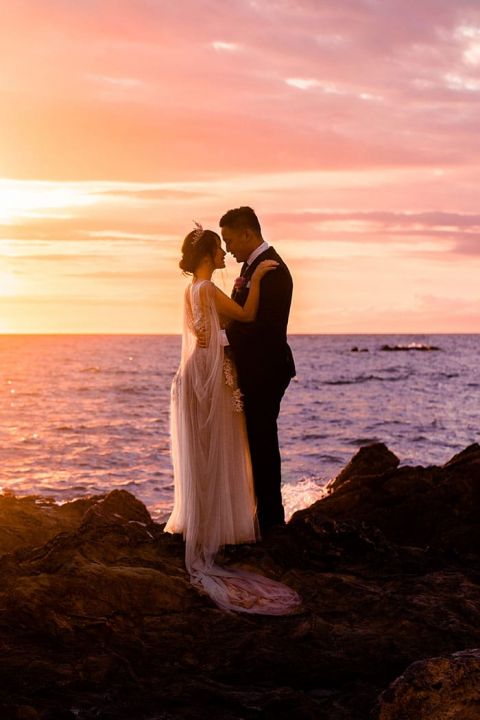 WEDDING VENDORS –
Photography, Styling, and Coordination: Cori Story Photography | Event Design: Joyfully Co | Floral Design: A La Carte Weddings | Wedding Cake: Ji Ae Park | Styling: Toreo.Style | Bridal Cape: Champagne and Grit | Bride's Shoes: Bella Belle Shoes | Veil: Champagne and Grit | Headpiece and Earrings: Green Alaska Studio | Groom's Attire: Zeglio | Hair Styling and Makeup: Hair Stories By Sue | Event Rentals: 3 Little Birds Event Planning | Linen Rentals: Borrowed Blu | Stationery Design: Floraison Design Co | Ribbon: Frou Frou Chic | Submitted via: Matchology
Pearls and Petals on the SoCal Coast with the Most Fabulous Bridal Cape