This summer marks the two year anniversary of this blog and the sixth year anniversary of my career in weddings! It's been an amazing, crazy, moving journey so far and I have learned an incredible amount about myself, my path, and the wedding industry. The most important thing I've learned? It's not an industry – it's a community.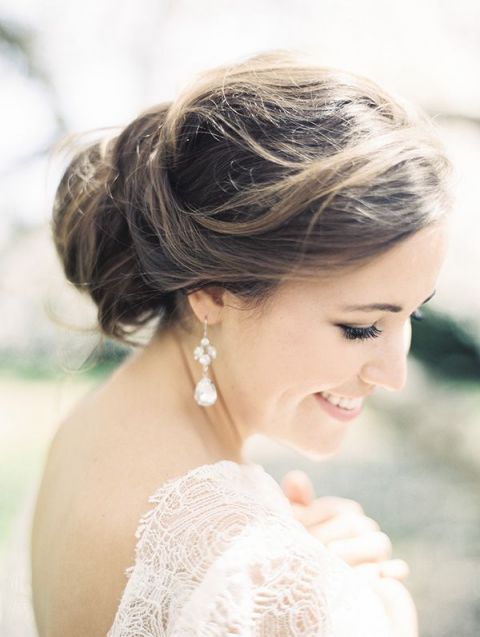 KRISTA A. JONES | Watercolor and Lace Dreamy Wedding
Ever since I first became involved in the wedding community, I was struck by the incredible level of passion in each person that I encountered. I've had the chance to meet and work with small business owners who were able to turn their creative release into something that supported them, both emotionally and financially. Every time I met engaged couples who ranted about the 'wedding industrial complex' I took great pride in introducing them to a caterer who sourced local and organic, a florist who turned a degree in horticulture and an inherited flower farm into a career, and a self-taught designer who created the most gorgeous bridal fashion. Most wedding professionals are small business owners, individuals who started out working a 9-5 job during the week and devoting each weekend to photography or floral design or handcrafting headpieces. Their growth into household names and wedding celebrities allowed them to employ other dreamers and creatives, giving so many of us a chance to do something we love with our lives. There are chain shops and corporate venues to be sure, but the life blood of the wedding community is passionate individuals who love what they do and support their families through their art.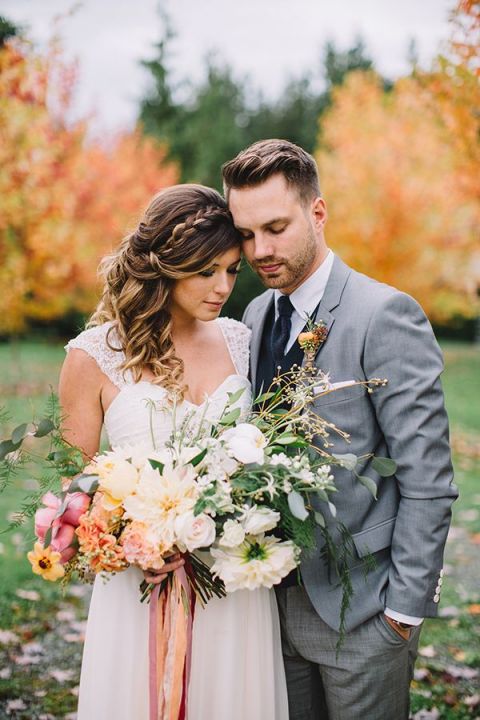 DANAEA LI PHOTOGRAPHY | Botanical Shoot at a Vintage Winery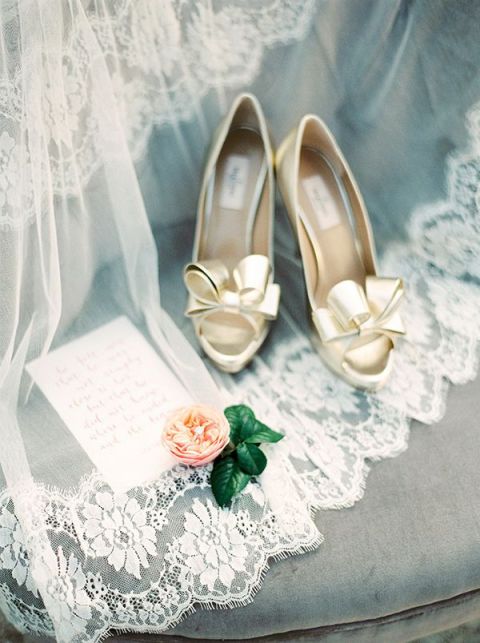 MELANIE NEDELKO PHOTOGRAPHY | Crimson and Gold Fall Foliage Wedding
I don't exaggerate at all when I say it has been an honor to delve into this world, to meet people who have managed to turn passion and talent into a vibrant and viable career. I meet people who inspire me on a daily basis, then I get to turn around and connect them with engaged couples who want to bring a vision for their wedding day to life. The best part about this eclectic tribe? There's someone out there for everyone! Whether you want a classic day worthy of Grace Kelly or to wear sneakers down the aisle and top your wedding cake with plastic dinosaurs, there is someone in this vast and wonderful community who will fall head over heels for that unique vision and want to make it a reality. We revel in couples who want something out of the ordinary, and most wedding professionals will thrill at the chance to try something new and take on a challenge.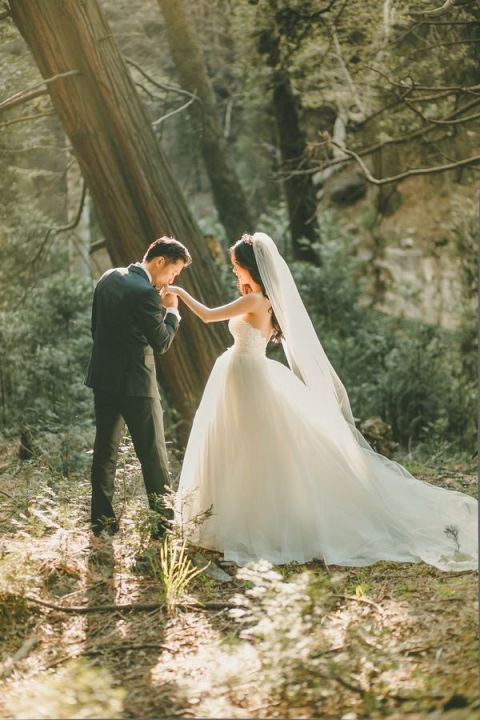 KRISTEN BOOTH PHOTOGRAPHY | Enchanting Mountain Bridal Portraits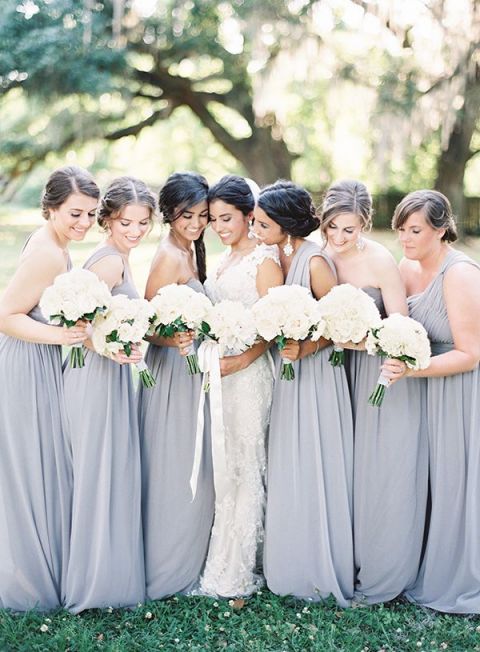 MARISSA LAMBERT PHOTOGRAPHY | White Peonies and Lace Wedding
I had already fallen in love with the creative freedom of the wedding community when I was introduced to the world of blogging. The bridal blogging community is much smaller and more connected than people think – we talk, we troubleshoot, and most importantly, we support each other. Many bloggers have a background similar to my own and have logged many years in weddings before bringing their expertise to their website – my fellow bloggers are coordinators, photographers, stylists,  and incredible professionals in their own right. We love giving a voice and a platform to those professionals who make up our community, sharing unique details that touch our hearts, and seeing our excitement for each post shared with others who love it as much as we do. Blogging has become a full-time career for many of us, spending more than 40 hours a week creating and sharing fresh content and promote our community. I consider it a privilege to count myself among these amazing professionals and even more blessed to be able to support myself with this work.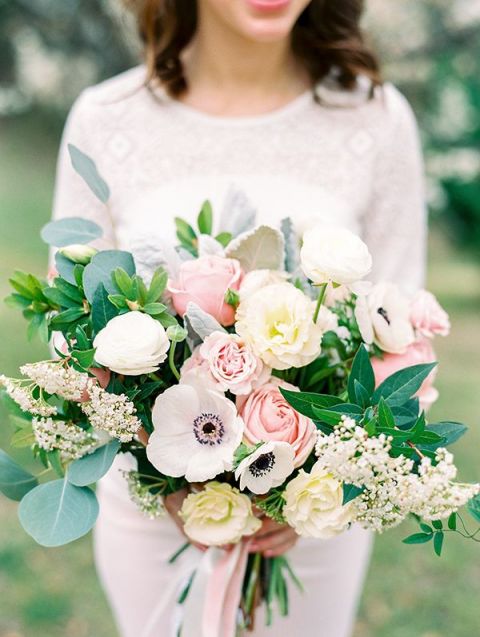 DANA FERNANDEZ PHOTOGRAPHY | Romantic Styled Proposal
Becoming a wedding planner was never part of my plan (unless you ask my mother, who will remind me of my career goals when I was twelve), but it was the perfect choice at the time. Years of sixteen hour days, timelines and diagrams and game plans led me to work with those companies I sweated with in the trenches, but on ad campaigns and branding design rather than logistics. My love of design and details led to this blog and my love of marketing led me to launch its sister branch, Hey Design Lady. I recently joined the team at Mountainside Media to help wedding professionals create gorgeous and unique websites to capture their audience advance their business, and I'm on the brink of something truly incredible with the upcoming Aisle Society. Joining the wedding community changed my life and I could not be more proud to be a part of this crew of creatives, visionaries, and entrepreneurs!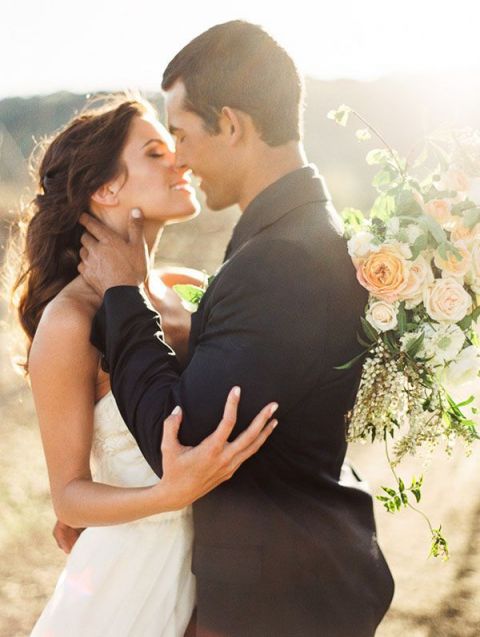 DANIELLE POFF PHOTOGRAPHY | Rustic Sophistication in Wine Country