Summer can't end without this amazing recipe pairing for jalapeño margaritas and key lime tarts! I'll admit, this sweet and spicy duo is one of my favorite flavor pairings, with the tart limes and hot peppers balancing each other perfectly.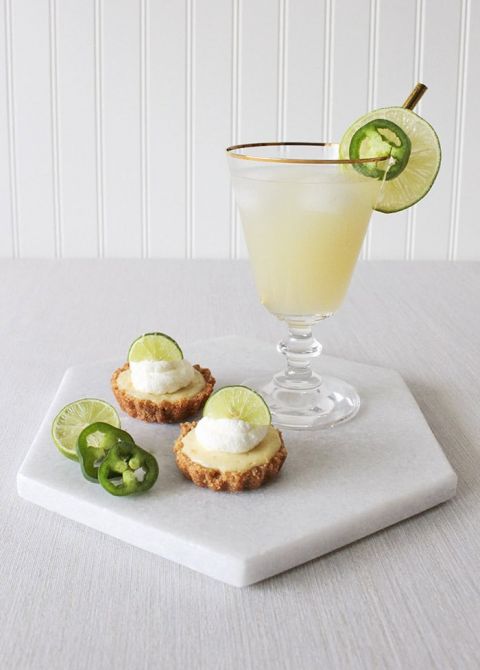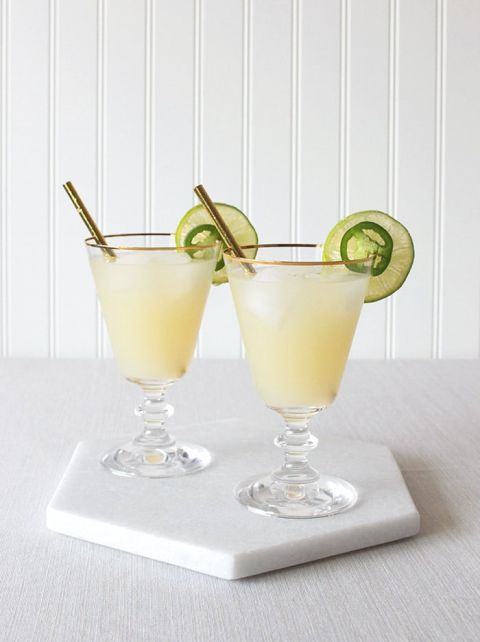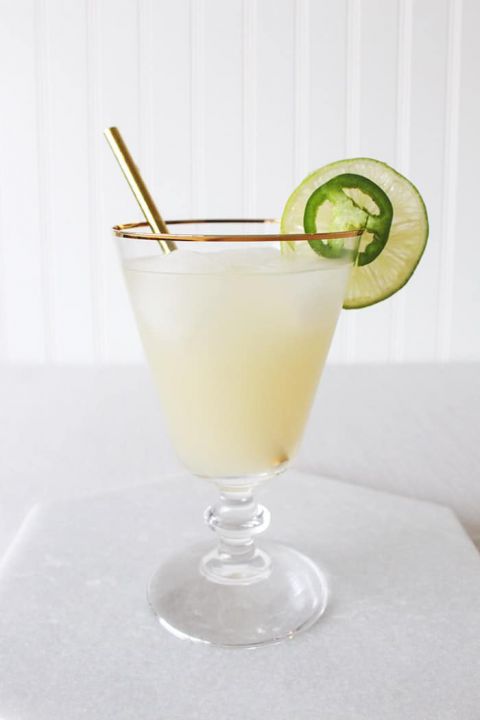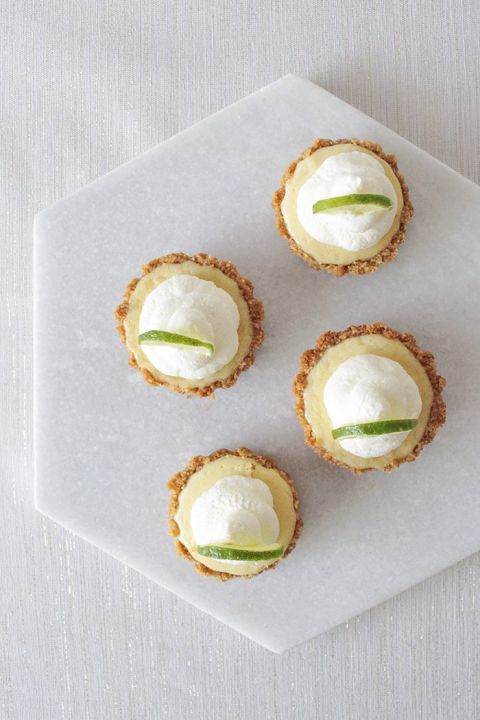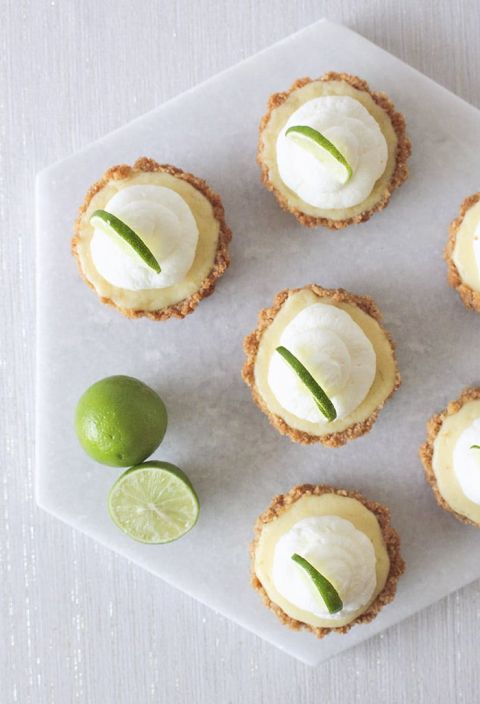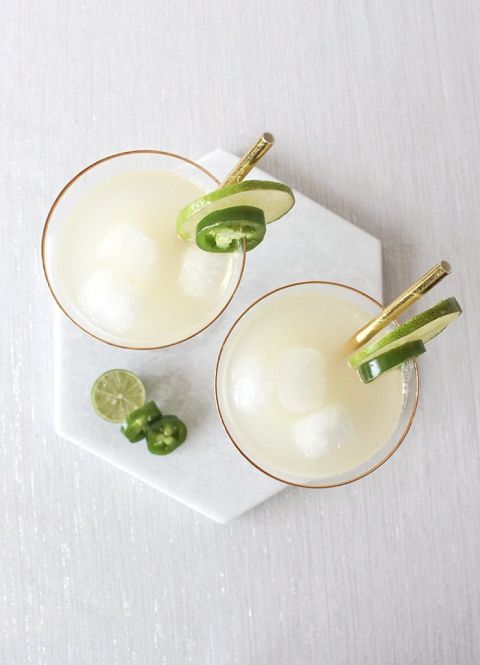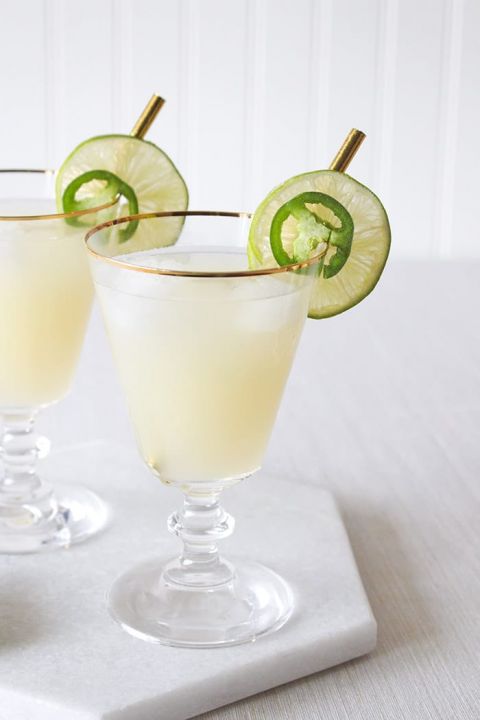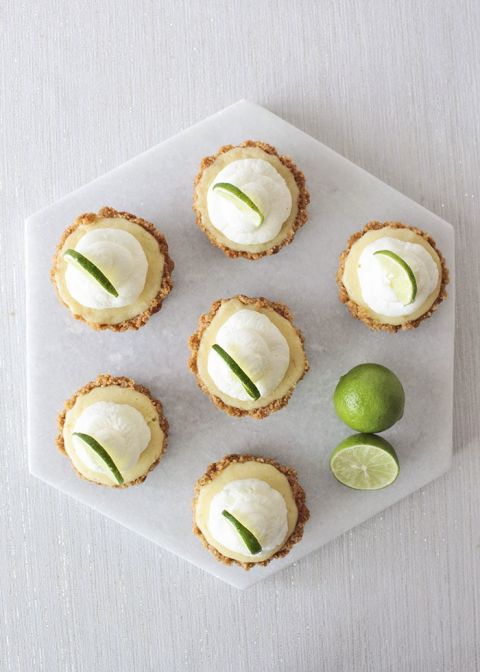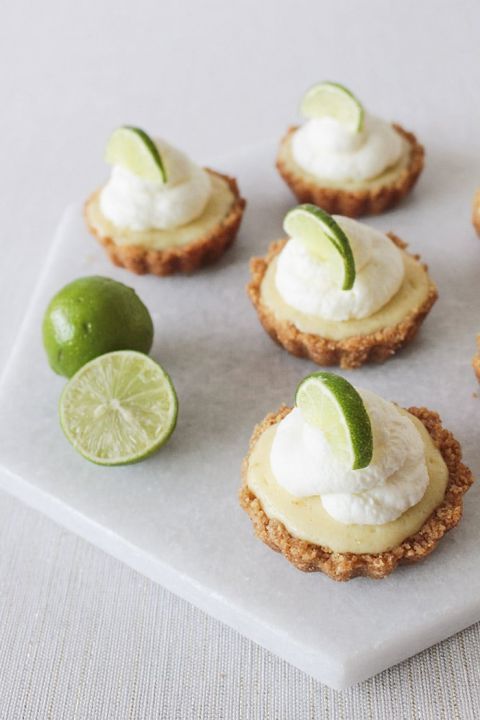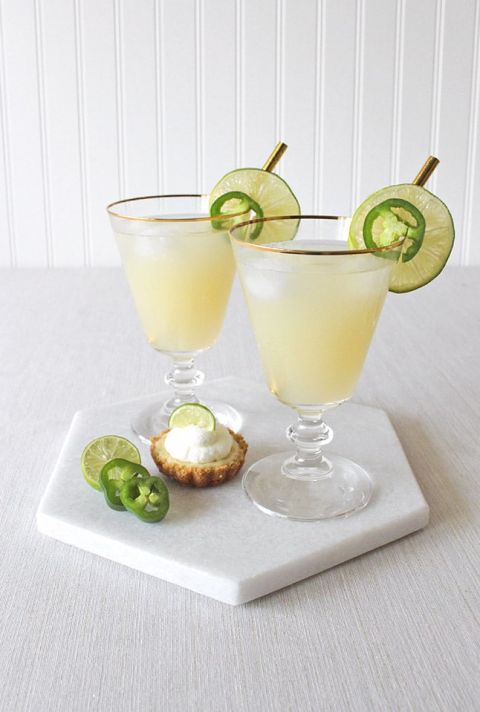 Jalapeño infused tequila and key lime mix are key to creating a smooth margarita with a lingering bite. I love a spicy cocktail, and the creamy sweetness of the tarts manages to perfectly balance the flavors. Enjoy these together as the perfect farewell to summer – and check back for fall-inspired recipes soon!
Key Lime + Jalapeño Margaritas
4-5 large jalapeños
Silver Tequila
Lefty O'Doul's Key Lime Margarita Mix
Slice fresh jalapeños and add seeds and slices to a bottle of silver tequila. Let the mixture sit in an airtight container in a cool, dark place for 4-5 days. Once it has infused, strain the tequila back into the bottle through a fine metal strainer to make sure all seeds are removed.
Mix 1 1/2 ounces jalapeño infused tequila with 4 ounces key lime margarita mix and pour over ice. Garnish with a fresh key lime wedge and a fresh jalapeño wheel for added spice!
Key Lime Tarts
INGREDIENTS
6 tablespoons melted unsalted butter
2 tablespoons granulated white sugar
1 1/4 cup graham cracker crumbs
3 large room temperature egg yolks
One 14-ounce can of sweetened condensed milk
1/2 cup fresh squeezed key lime juice
1 cup heavy whipping cream
2 tablespoons white sugar
PREPARATION
Preheat the oven to 350 degrees. To make graham cracker crumbs, place crackers in a large zipper plastic bag and crush with a rolling pin. You want an even crumb without large chunks or graham cracker dust. In a large bowl, mix together graham cracker crumbs, melted butter, and sugar until thoroughly blended.
Press the crumb mixture into tartlet pans – I used a Tartlet Baking Set with a press to ensure an even crust on all of my mini tarts. Make sure the crumb mixture is evenly pressed on the bottom and sides of the tartlet pans.
Prepare the filling in a large mixing bowl. Use a whisk attachment on a hand or standing mixture to beat egg yolks until pale and fluffy (about 3 minutes). Slowly beat in condensed milk, using a spatula to fold the mixture together to ensure it blends thoroughly. Beat in lime juice until the mixture is pale and smooth. Fresh squeezed key lime juice is the best way to guarantee an authentic flavor but Nellie and Joe's bottled key lime juice will do just as well!
Pour the mixture into the tart shells, filling just below the crust line. Place on a baking sheet and bake on the center rack for 5-8 minutes or until the center has set and domed slightly. Chill at least 1 hour in the fridge before topping and serving.
To prepare topping, whisk cold heavy cream and sugar until stiff peaks form. Spoon or pipe onto chilled tarts, garnish with a lime wheel, and enjoy!
Jalapeño Margaritas and Key Lime Tart Recipes