Every wedding feature is, at its heart, a love story! This romantic love story engagement shoot from SLF  Weddings sought to capture the giddy, gives-you-butterflies excitement of a first love by reenacting the iconic last scene of 16 Candles. A real couple head over heels in love helped them realize that vision, along with the sweetest ruffled cake and gorgeously styled details!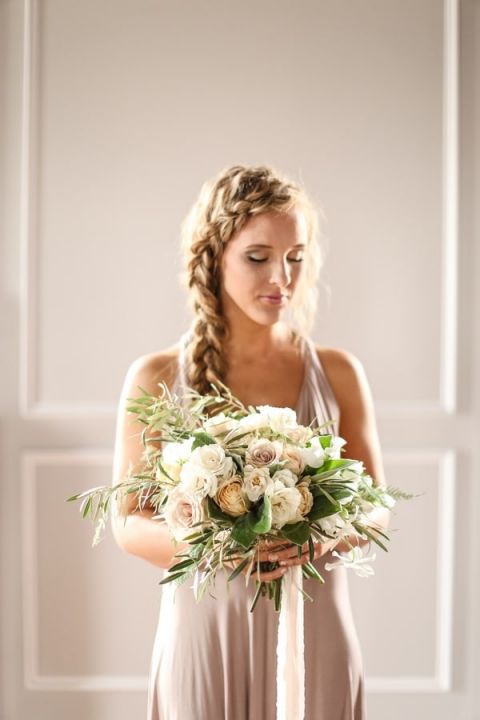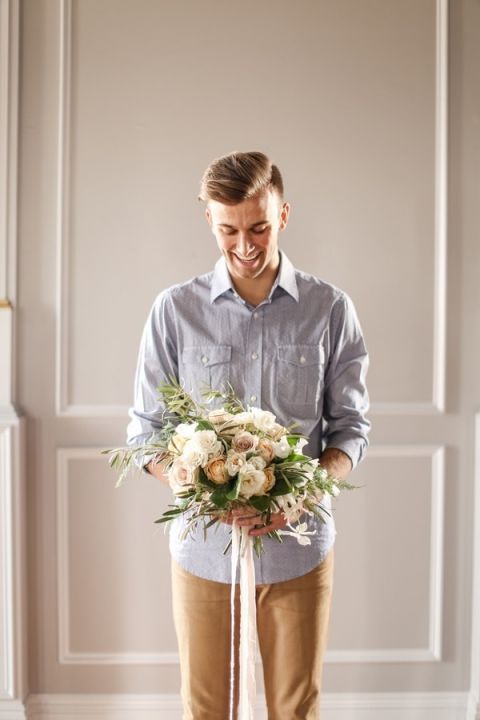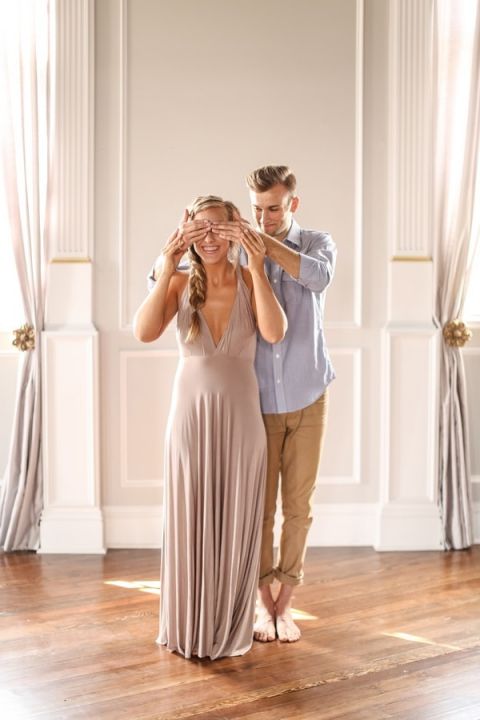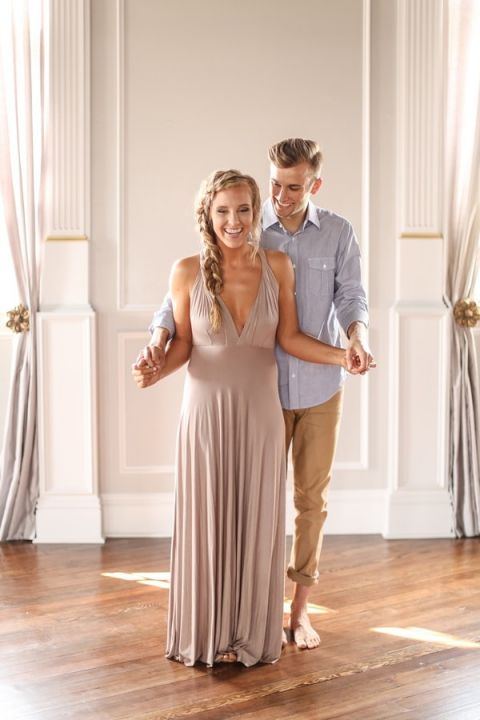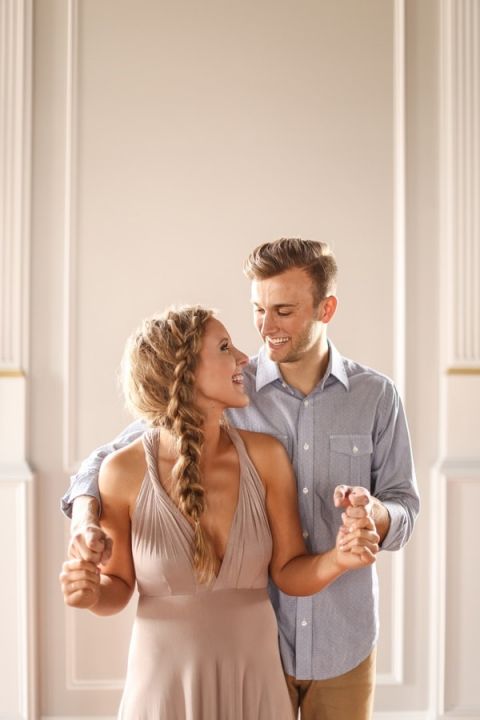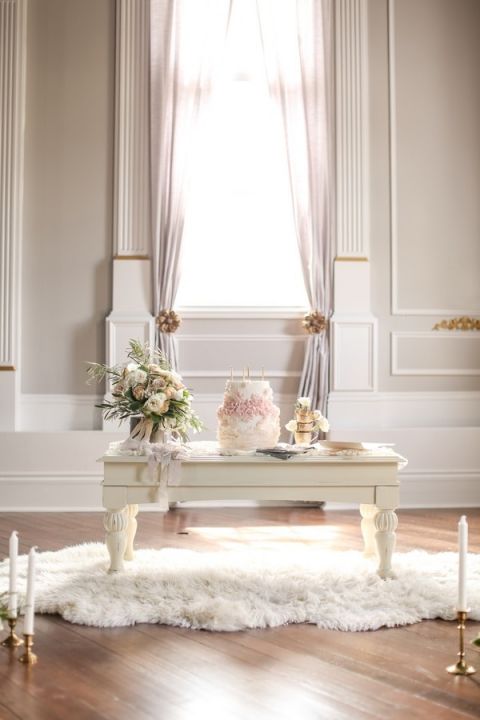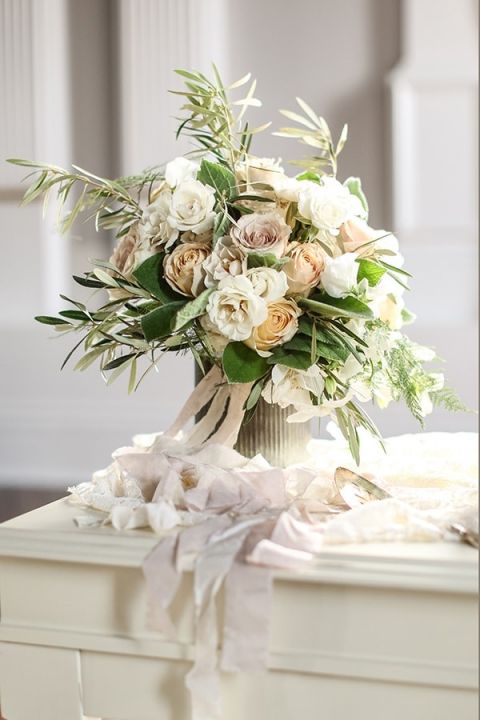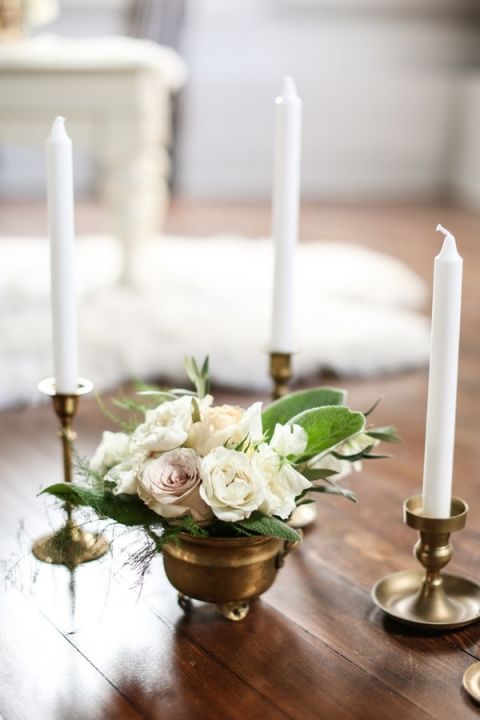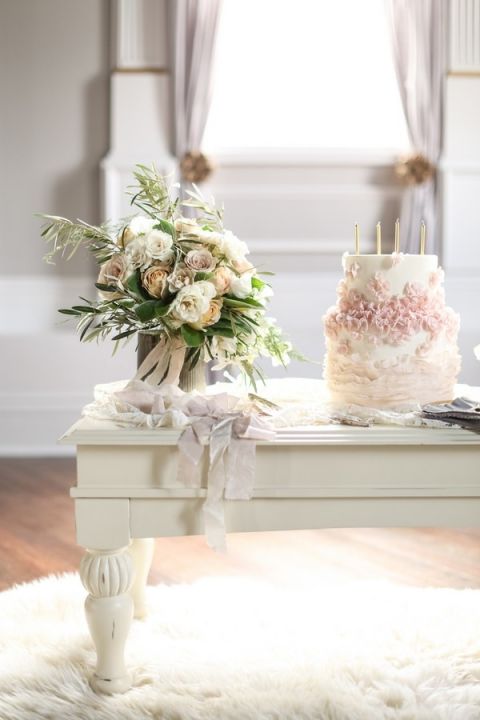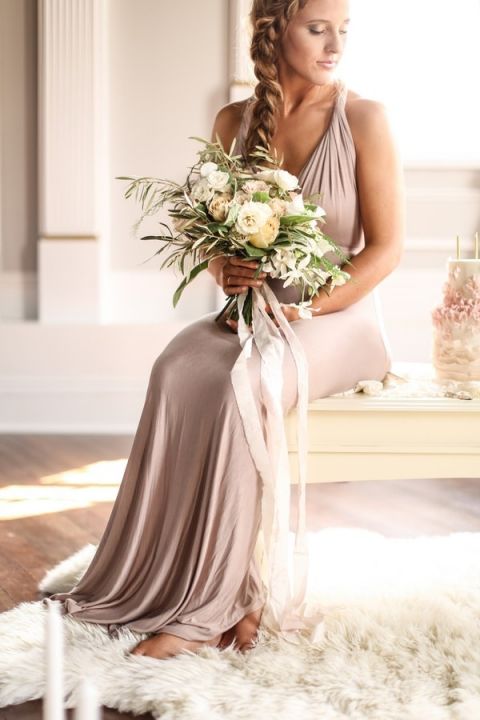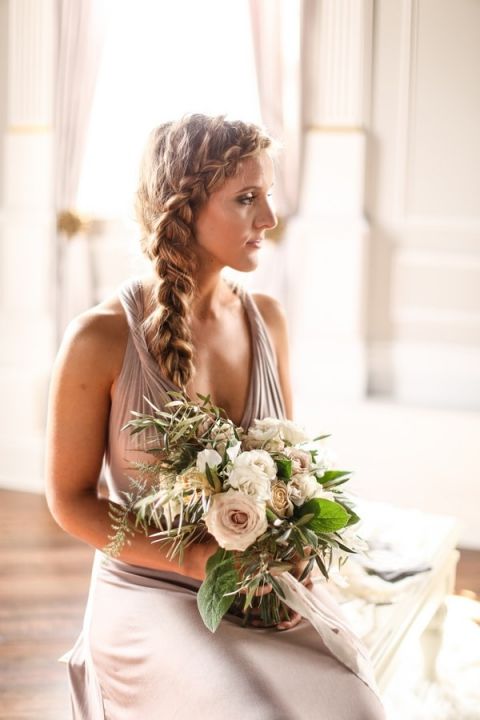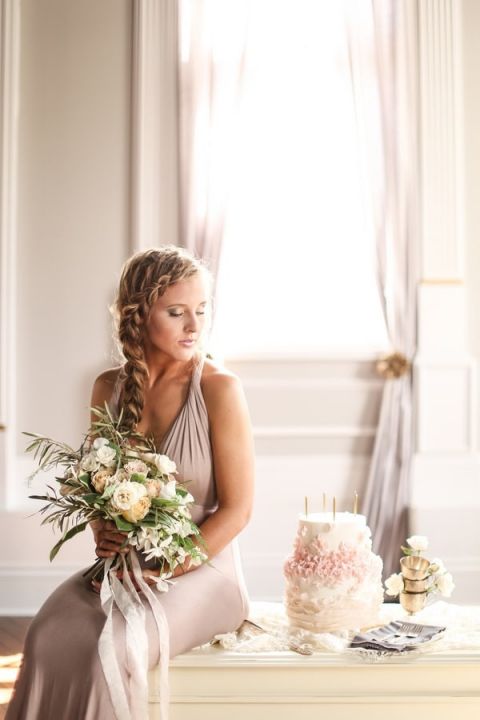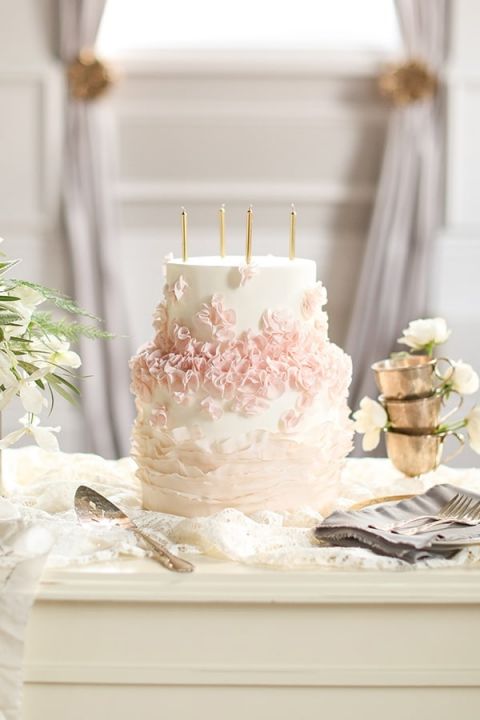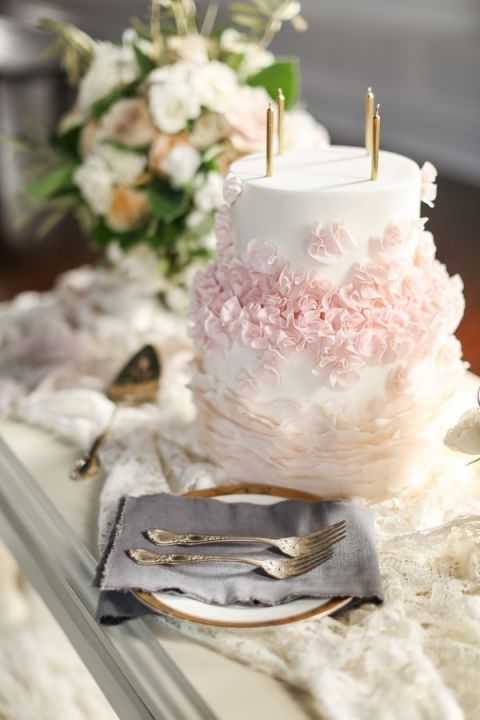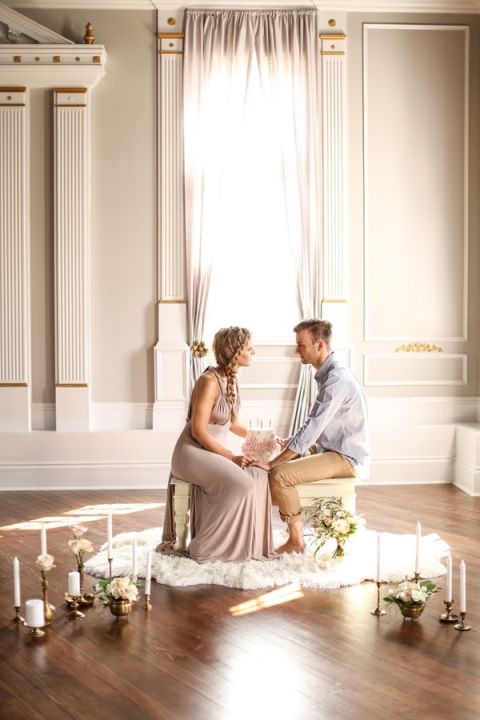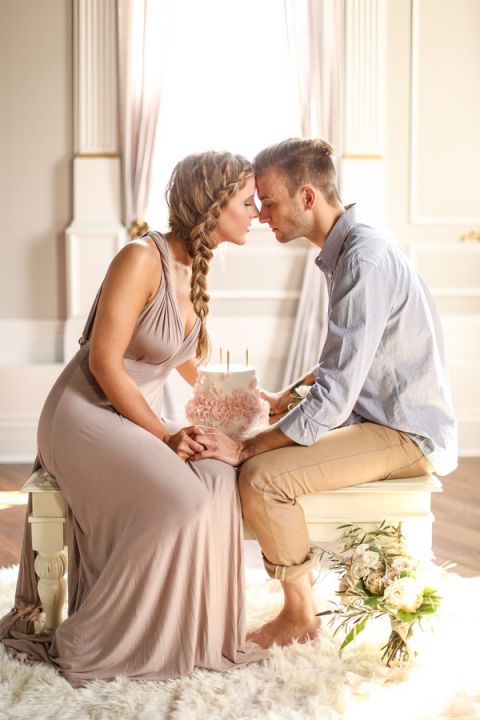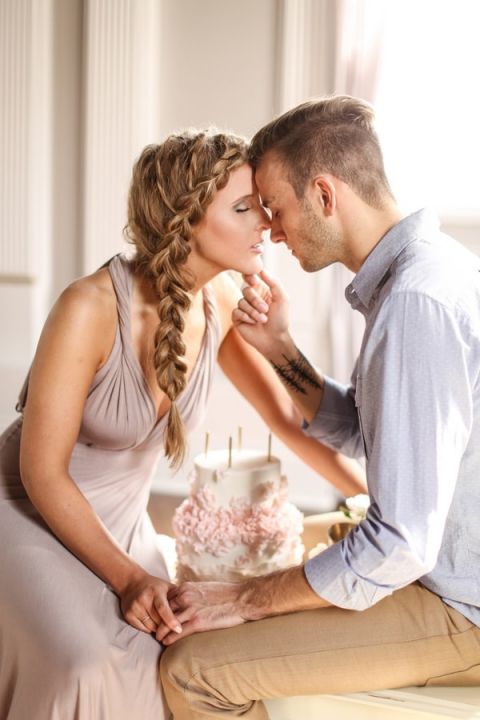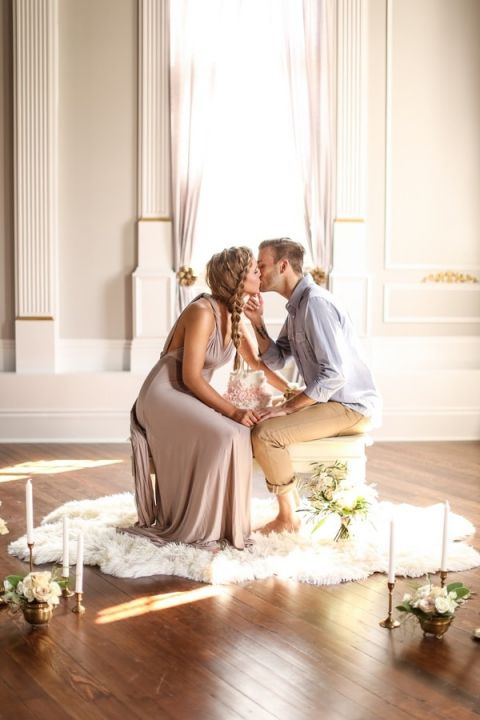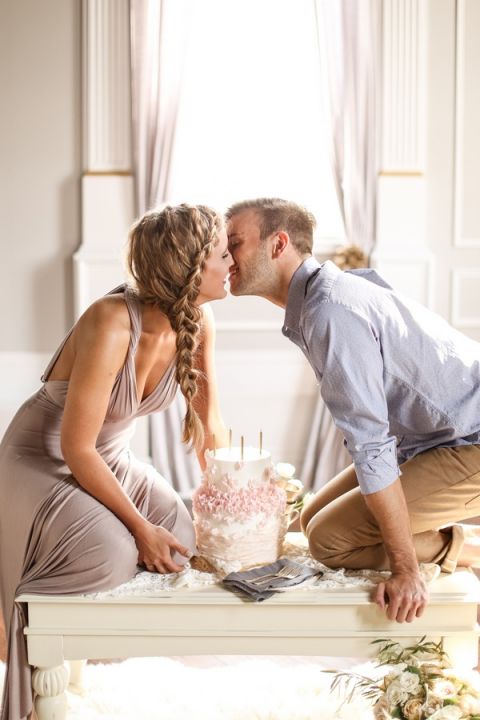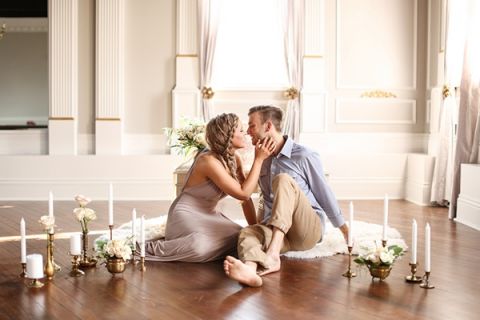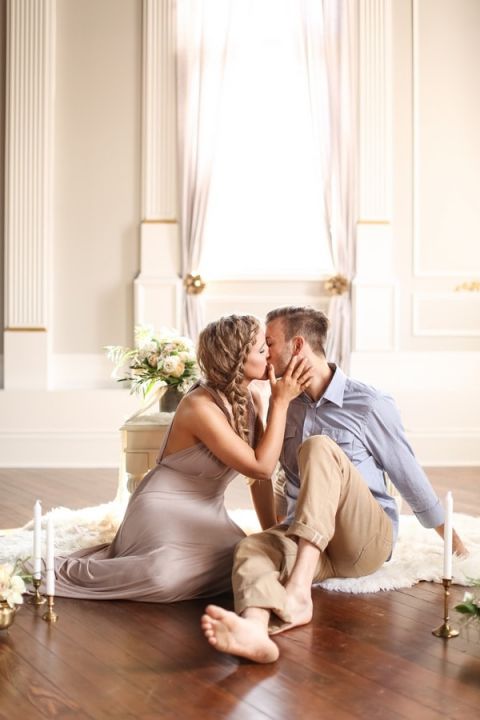 To create a scene that celebrated the sweetness and the excitement of a first love, this talented team looked to the happy ending of 16 Candles. A first kiss shared over a cake set the stage for their love story to begin, and that's exactly what this shoot hoped to capture. The light pouring through floor to ceiling windows at The Old Schoolhouse created a gorgeous halo around the real couple starring in this sweet shoot that's perfect for a romantic engagement or an intimate elopement.
The elegant surroundings inspired the color palette, casting warm golden light over details in warm neutral shades of taupe, champagne, blush and ivory. From the bride-to-be's simple dress of latte silk to the Café au lait roses blooming in her bouquet and vintage gold vessels, every detail exuded warmth and relaxed elegance. An intricate crown of braids finished off her easy and natural look, especially when paired with bare feet!
Simple details allowed genuine love to take center stage, which is exactly what the team had intended. The adorable ruffled cake and earthy bouquet created a charming vignette on a vintage table, surrounded by glowing candles and blooming flowers.
PHOTO CREDITS –
Photography and Cinematography by SLF Weddings | Located at The Old Schoolhouse | Floral Design by Seventh Stem | Wedding Cake by Country Cake Shop | Calligraphy by Dearhouse Collective | Bridal Makeup by Hannah Ott | Hair Styling by My Shear Perfections | Music by Tommy Leinonen | Submission via Two Bright Lights
Intimate Love Story Engagement in Blush, Taupe, and Gold