November is officially here – one of the few months where wedding creativity can hit a slump (you just don't see many Thanksgiving themed weddings – thank goodness). But as we ease into the soon to come barrage of gorgeous winter wedding ideas, I wanted to take a moment to appreciate just what November has to offer. It's an in between month for most of us – shifting from fall into winter, days getting abruptly shorter, light dimming. So why not celebrate that?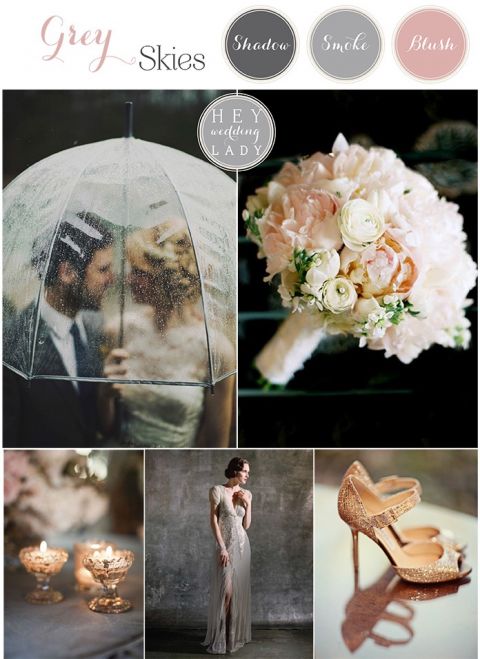 There's a particular beauty in that dramatic shifting in the light, the deepening shadows making the glow of warmth that much brighter. Artists refer to the effect as chiaroscuro, the strong contrast between light and dark that illuminates as much as it obscures. Made famous by artists like Caravaggio and Tintoretto, I wanted to capture that relationship between the light and dark in this board.
Using that element in a design is about more than just playing with dark and light elements – its about using those two elements to create something more than their individual parts. Start with a palette of deep, saturated hues to absorb light, then layer on shimmery, mirroring elements designed to reflect it. Your focal points should be the lightest of all, to stand out against the shadowy hues.
PHOTO GALLERY –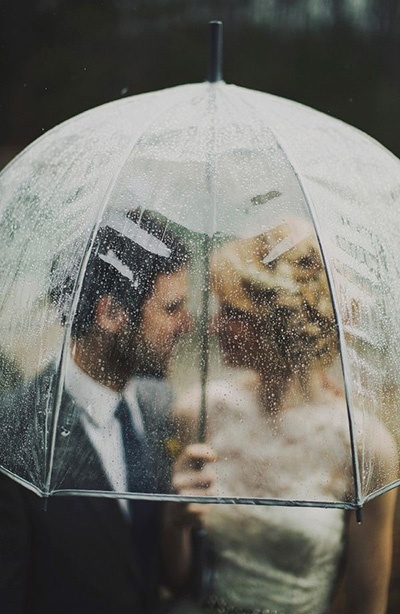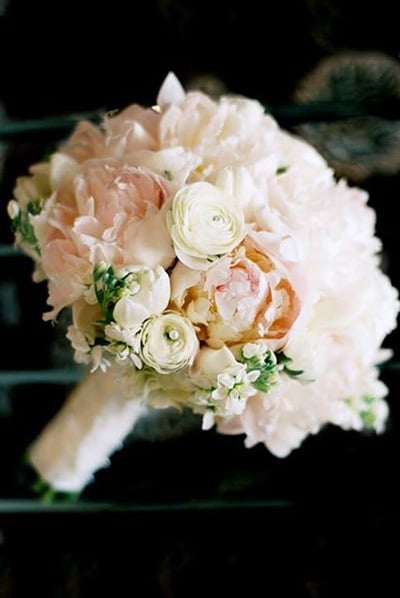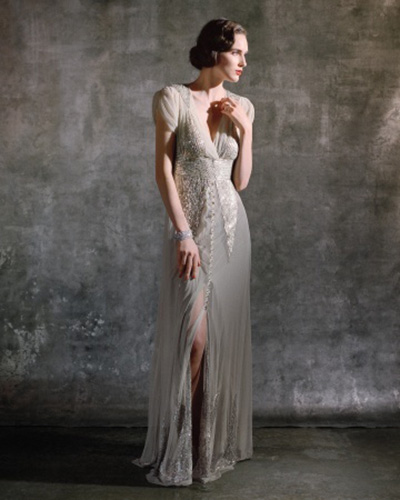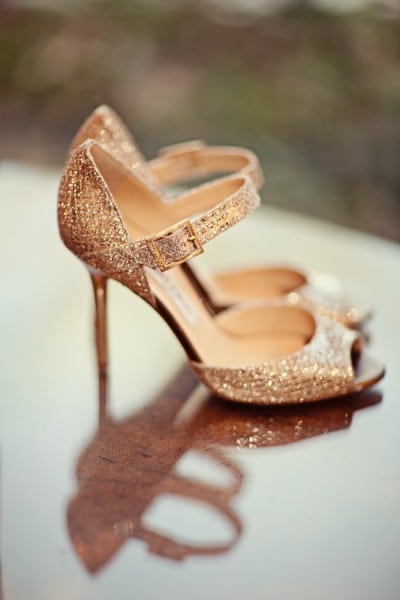 Photo Credits: Rainy Bridal Portrait –  Photography by Ariel Renae Photography | Blush Bridal Bouquet – Photography by Nancy Aidee | Mercury Glass Votives – Photography by Aaron Delesie, Design by Oh How Charming| Aiguille Dress –  Anna Sui for BHLDN | Rose Gold Shoes – Photography by Kallima Photography, Shoes by Jimmy Choo