I have a ton to be thankful for this year, but nothing more than the incredible community of wedding bloggers, photographers, event professionals, and amazing friends who have been a part of getting Hey Wedding Lady where it is! When I first started, I thought that blogging was a solitary profession – I subscribed to the theory that bloggers worked from home, in their pajamas, and sent words and photos out into the ether. It's safe to say that I learned in a hurry that no matter how great the content, no blog will survive in a vacuum. There are the incredible, talented photographers, designers, coordinators, florists, venues, designers, and other professionals who have sent me their work to feature in these pages. There are the amazing readers who visit and share and ask me where to find that one sparkling dress – it's here, by the way!
I have been so blessed in both of those regards, but today I am most grateful for my amazing community of fellow bloggers – these ladies have taught me an incredible amount about what it means to not only run a blog, but how to run it well and with integrity. They've supported Hey Wedding Lady by commenting, sharing, liking, pinning, and tweeting, certainly, but also through words of encouragement, experienced advice, and sometimes just by listening to me vent. I've had the incredible privilege of being featured on several of their blogs, and had the honor of featuring their work on mine.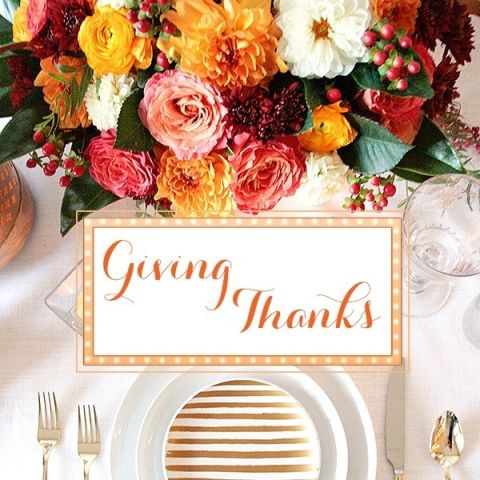 To each and every one of these incredible ladies I want to say – thank you! I could not be more grateful for your support, your tutelage, and in so many cases, your friendship. I'm so honored to be able to count myself as one of you!
Lena of A Crimson Kiss, Erika​ of ​Artfully Wed​, ​Tamika​ of ​Bajan Wed​, ​Natalie of Bayside Bride, Esther of Belle and Chic, Elizabeth​ of ​Bridal Musings​, ​Sara​ of ​Burnett's Boards​, ​Amy of Chic Vintage Brides, Storm​ of ​Confetti Daydreams, ​Sukey​ of ​Dress for the Wedding​, ​The lovely ladies of Elizabeth Anne Designs​, ​Lauren​ of ​Every Last Detail​, ​Stephanie​ of ​Fab You Bliss​, ​Laura​ of ​Floridian Weddings​, ​Amy​ of ​Fly Away Bride​, Megan of Glamour and Grace, Alexandra of Heart Love Always, ​Criss​ of ​Kiss My Tulle​, ​Gee ​of ​Knotsvilla​, ​Christie​ of ​Mountainside Bride​, ​Jasmine​ of ​My Hotel Wedding​, ​Krisstin​ of ​On the Go Bride​, Shafonne of Pretty Pear Bride, Charmaine of Rustic Folk Weddings, Sandra of Simply Peachy, Jen of Something Turquoise, Jessica of Storyboard Wedding, Heather of Style Unveiled, ​Lauren​ of ​Swooned​, ​Angelica ​of ​The Bridal Detective​, ​Hayley​ of ​The Bride Link​, ​Jessica​ of ​The Budget Savvy Bride​, ​Chrissy​ of ​The Perfect Palette​, ​Chelsea​ of ​Tidewater and Tulle​, ​Liana​ of ​Wedding Party App​, ​Jemma​ of ​You Mean the World to Me