Marriage is truly an adventure, as this gorgeous couple proves with their romantic redwood elopement! The breathtaking Oregon coast served as the backdrop for Brittany and Jared's heartfelt vows atop the cliffs, with Perry Vaile and A & B Creative along to make sure it was as beautiful as it was memorable!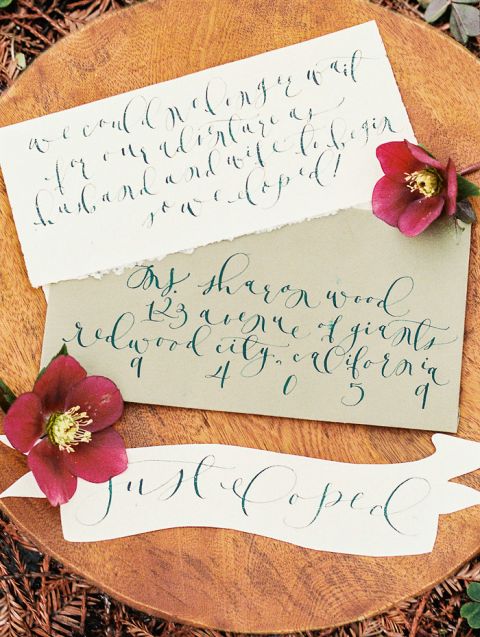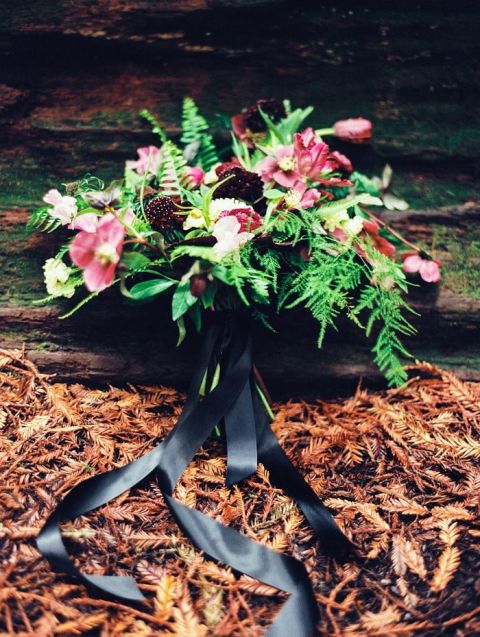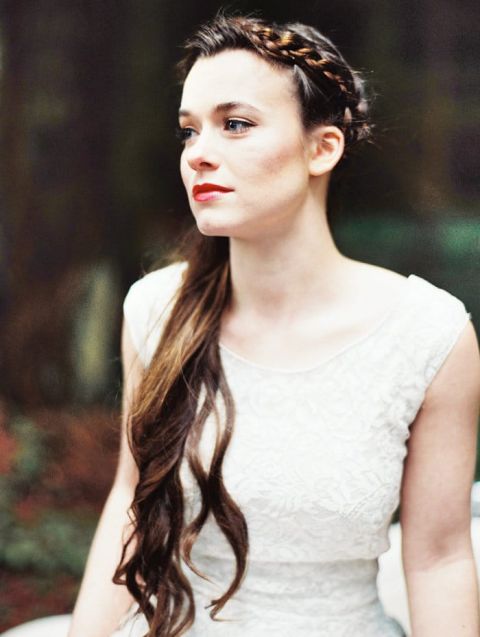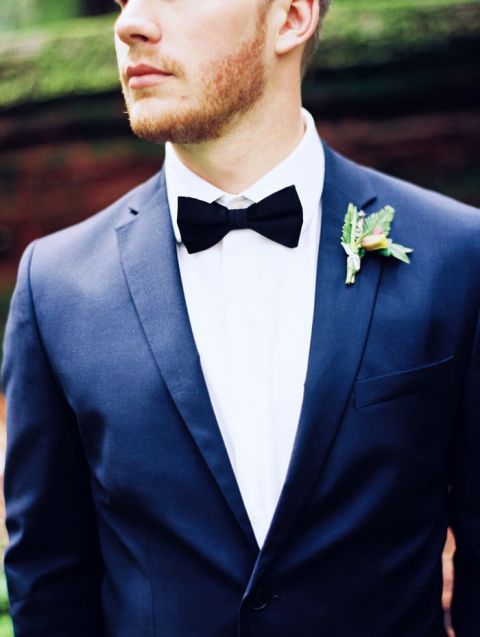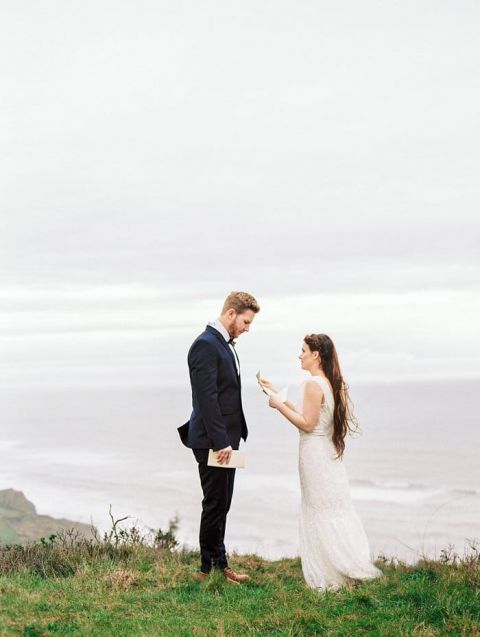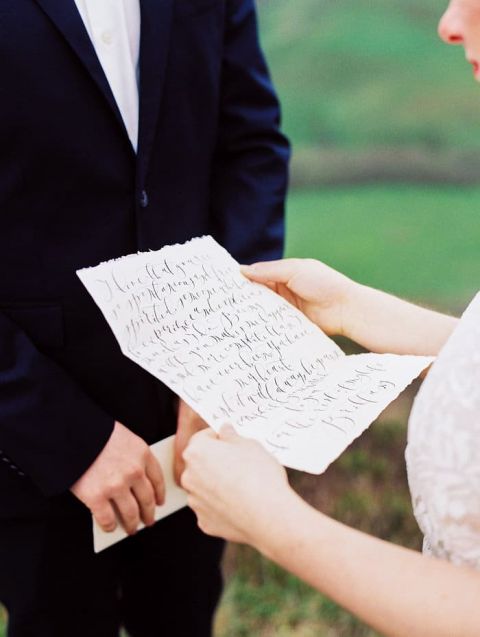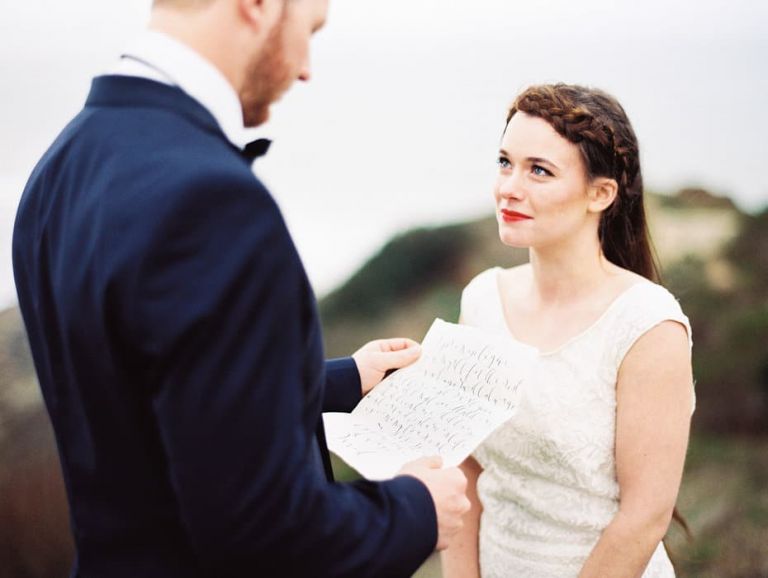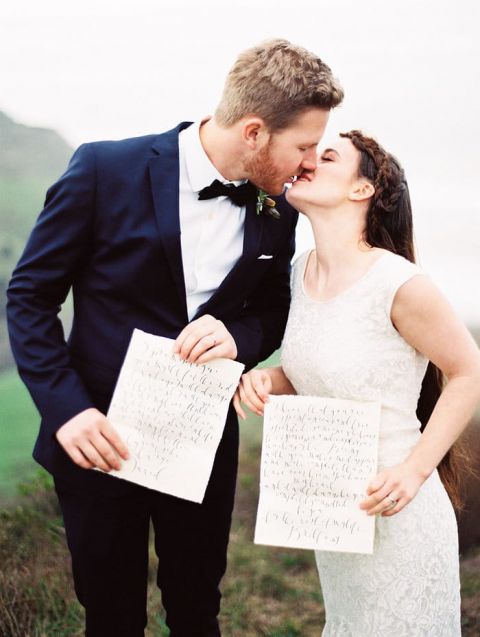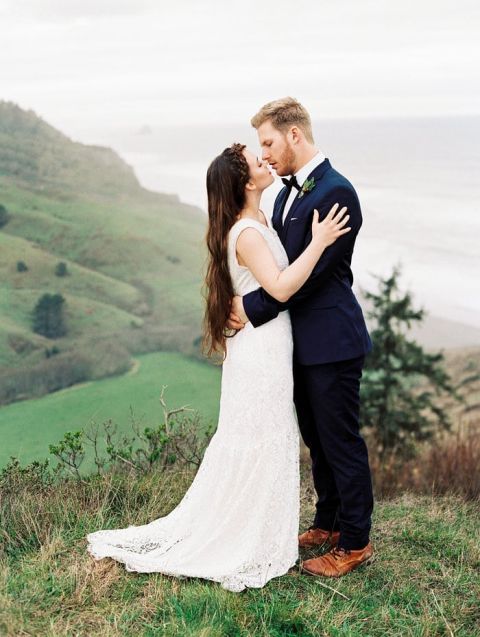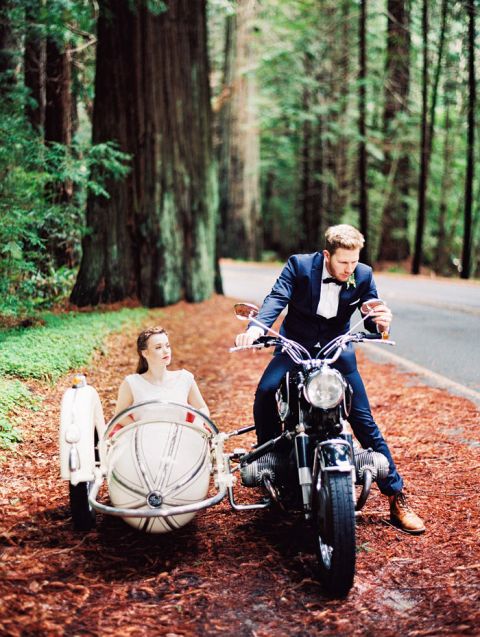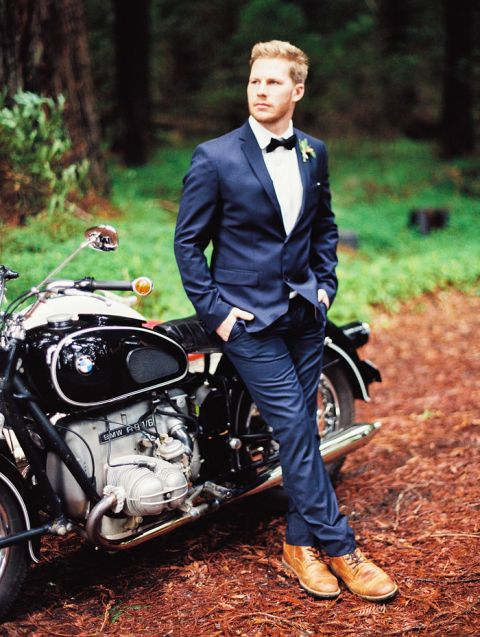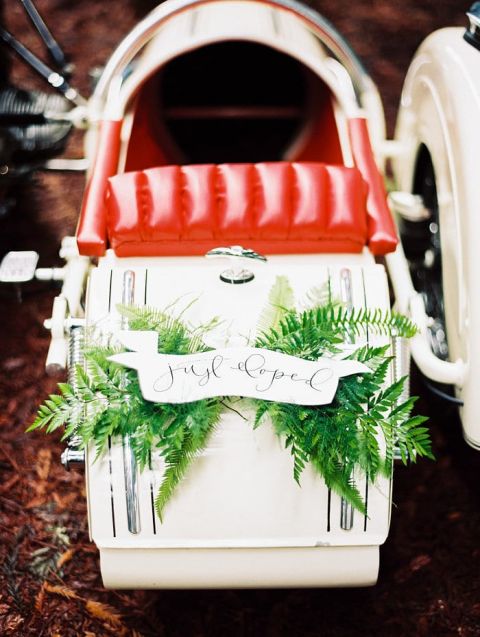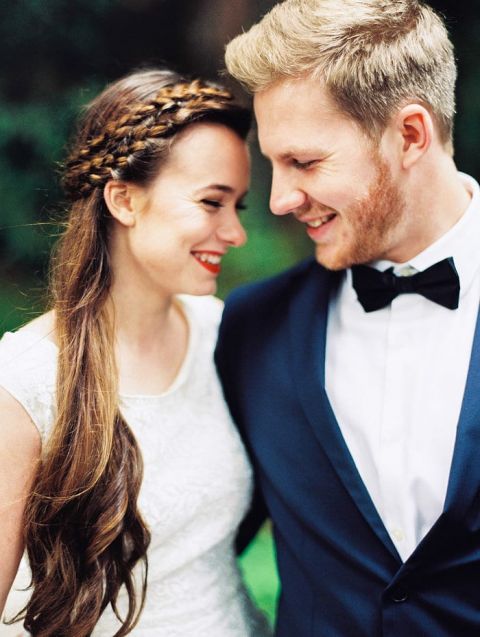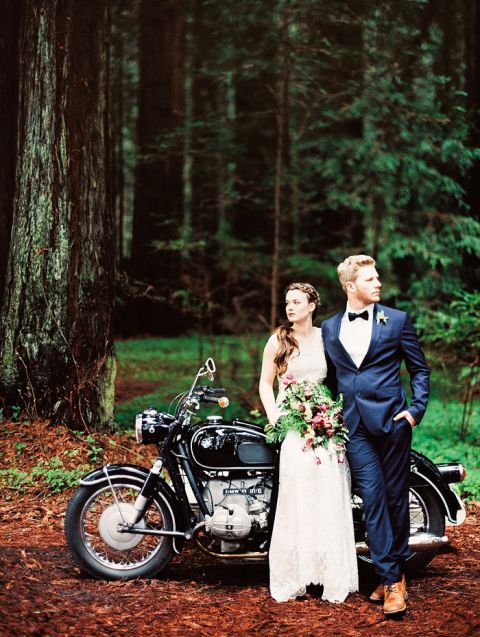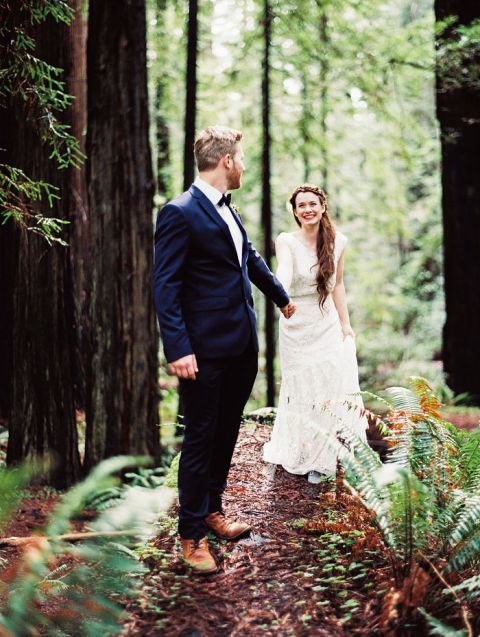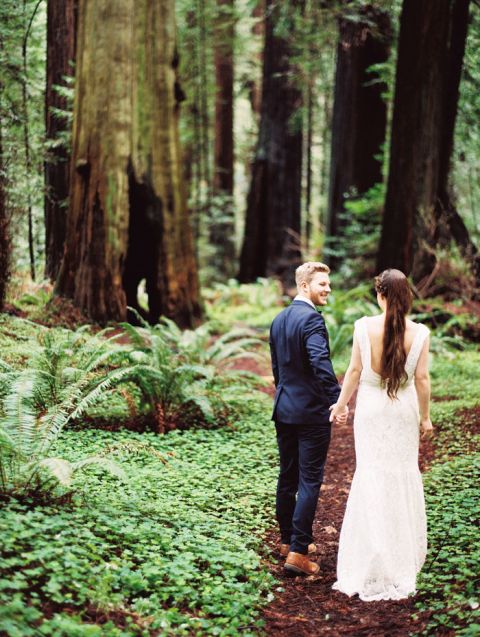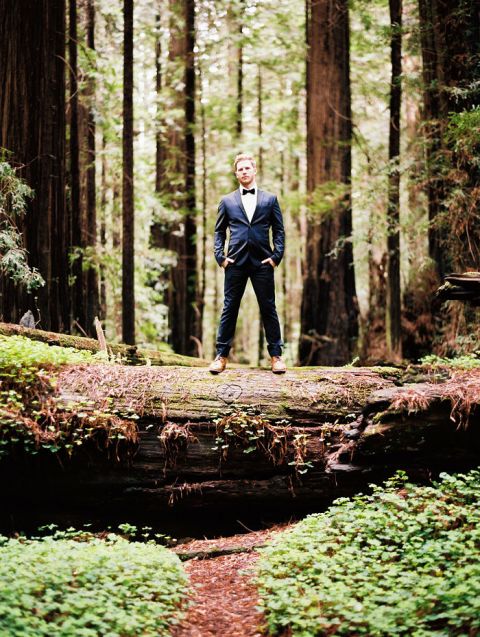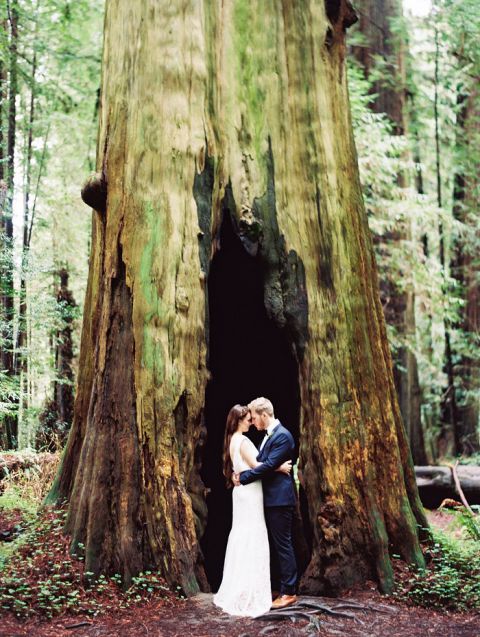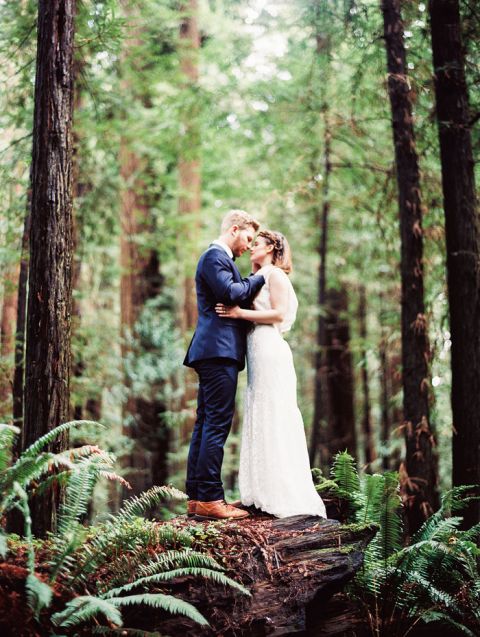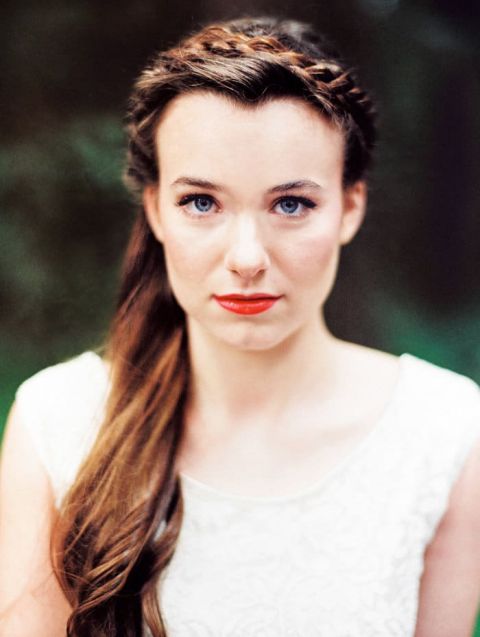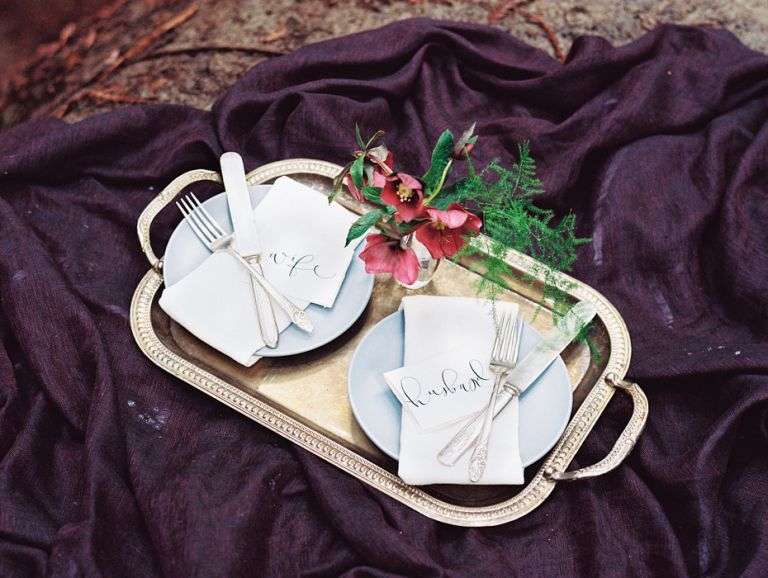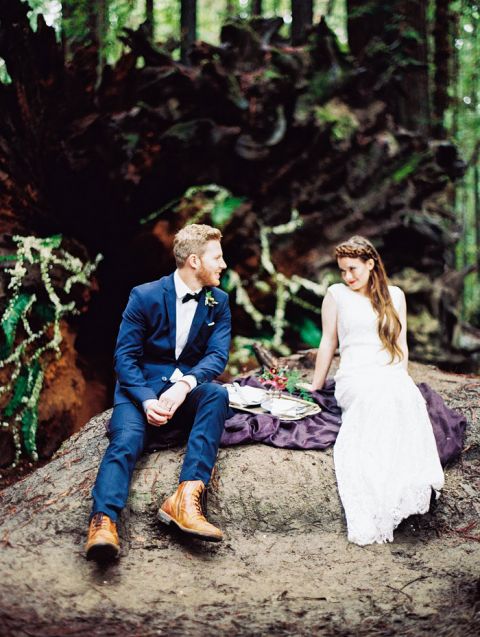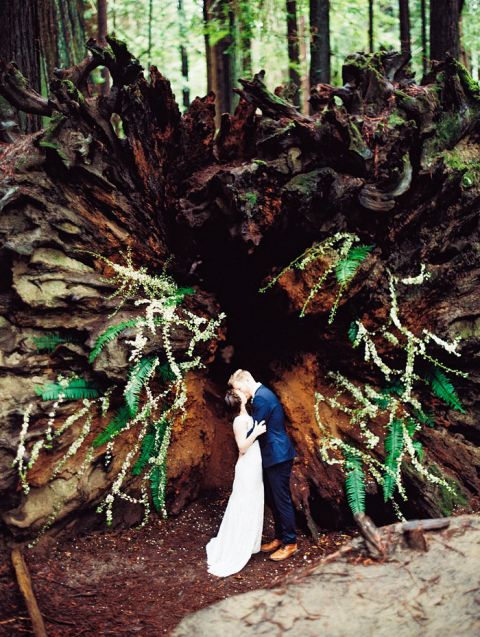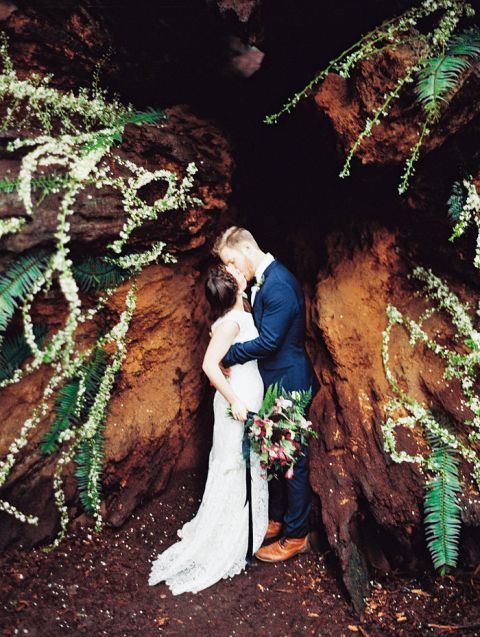 An epic and intimate elopement in the woods was the perfect way to visualize Brittany and Jared's adventurous leap into married life. They chose to uproot their day-to-day lives and wander west, making the marriage official in a city clerk's office without any of the trappings of a traditional wedding day. Their enchanting elopement on the coast could not have served as a more beautiful symbol of the adventure they chose to embark on together! The sweeping cliffs and rocky seas created a gorgeous backdrop to the heartfelt vows that they exchanged, immortalized in calligraphy by artist Mon Voir. The promises they had made to each other in an office gained new life against the dramatic landscape where they had chosen to make their new home.
While the rugged coastline and ancient groves of redwood trees would have been gorgeous enough, the styling team of A & B Creative ensured that Brittany and Jared's elopement was as beautiful as it was heartfelt. Twiggs Floral Studio created a jewel toned bouquet of purple hellebore and lush ferns to tie into the enchanted forest setting, offering a pop of vivid purple to stand out against the lush green of the Pacific Northwest. The rich tones were echoed in a crisp navy suit for Jared and a plum blanket they spread on the roots of an ancient redwood to share a picnic reception together.
Brittany got the chance to wear a wedding dress, something she had missed from their more official ceremony, and picked a dreamy bohemian gown from Sarah Seven. Bridal hair and makeup artist Nikol Elaine kept her styling fresh and minimal, with tumbling Rapunzel hair and a braided crown.
The crowning touch to this daring couple's memorable day was a vintage motorcycle and sidecar, outfitted for the occasion with a wreath of ferns and a sign declaring them 'just eloped'!
PHOTO CREDITS –
Photography by Perry Vaile | Styling and Event Design by A & B Creative | Floral Design by Twiggs Floral Studio | Wedding Dress by Sarah Seven | Bridal Hair And Makeup by Nikol Elaine | Calligraphy by Mon Voir
A Redwood Elopement for an Adventure Loving Couple!