Today's amazing Sweetheart Sunday feature from L'Estelle Photography hits all of my sweet spots – gorgeous lighting, a blissfully happy couple, and a seriously amazing enchanted forest setting! Allie and Brad braved the winter woods in British Columbia for their portraits in a Surrey, British Columbia park. Their charming portraits can read as a how-to for the perfect engagement session!
Dressing the Part –
I love that Allie and Brad coordinated their cable-knit sweaters – not only do they look cozy and adorable, the solid colors photograph well, while camera picks up the rich texture.
Personal and Fun –
Since our lovely couple met studying 3-D modeling, it makes perfect sense that they're an artistic, creative pair! Allie and Brad channeled that into their forest of hanging photos, which makes for a lovely personal touch and a beautiful reminder of everything that they've shared together on this path.
Full of Joy! –
Annie Chang, behind the lens for L'Estelle Photography, managed to capture breathtaking portraits of the pair, but also so many intimate and joyful moments as they warmed up in front of the camera. An amazing engagement session is a wonderful chance for a couple and their photographer to get to know each other before the wedding – and I have no doubt that Annie will capture the best of them on their big day!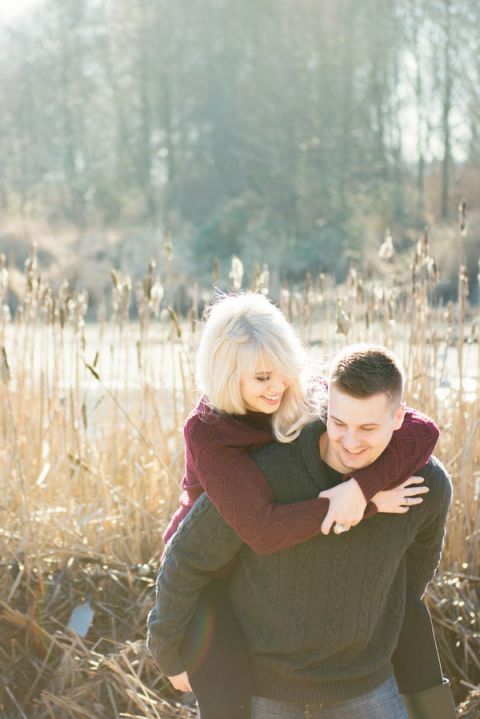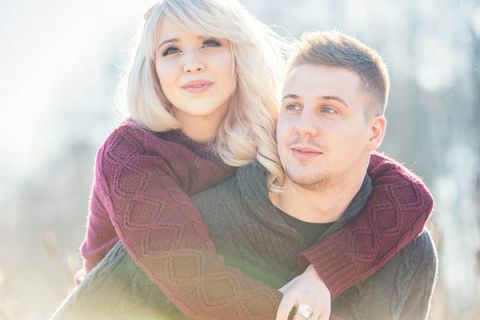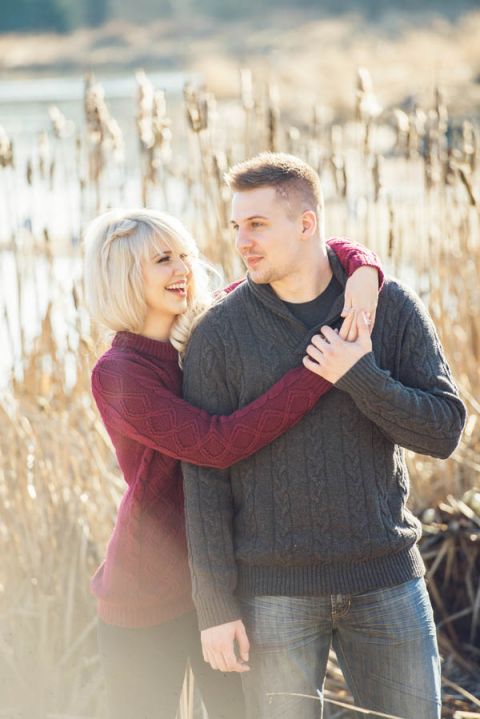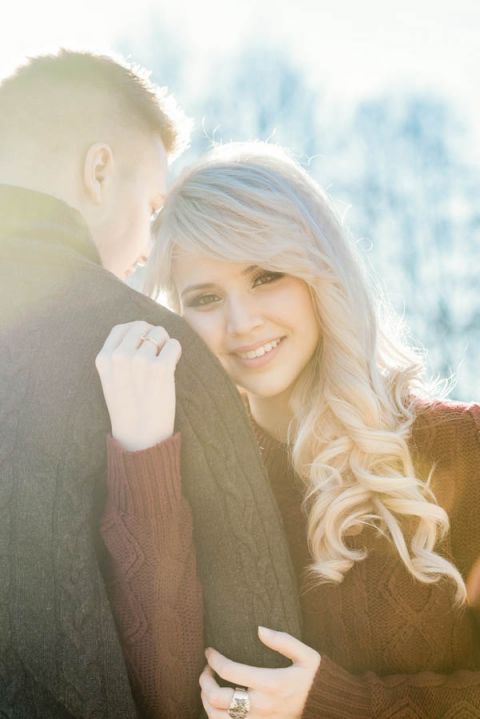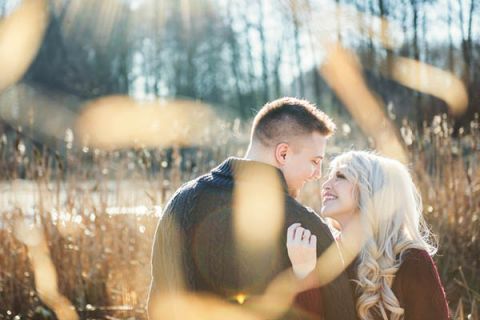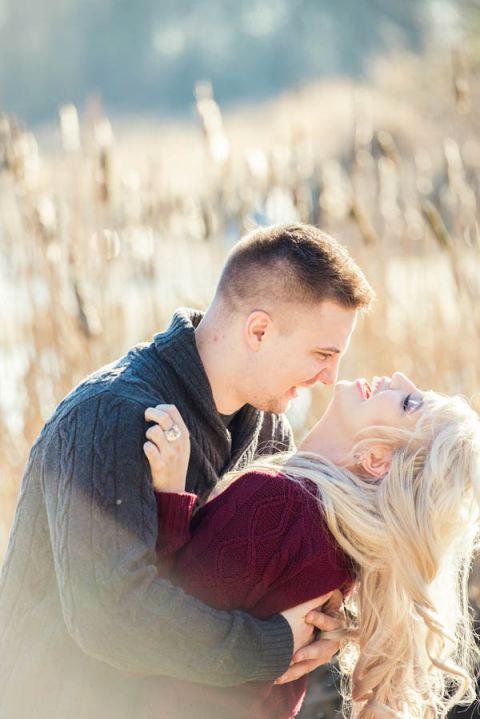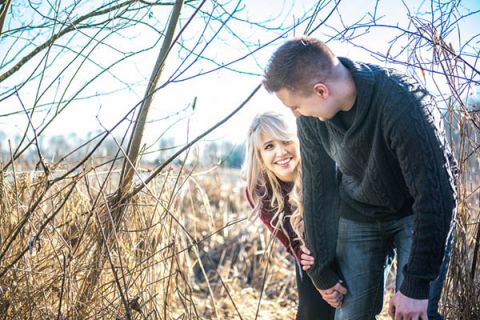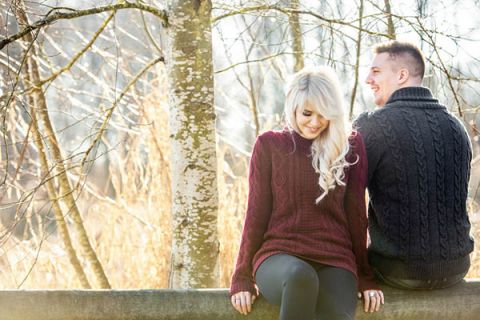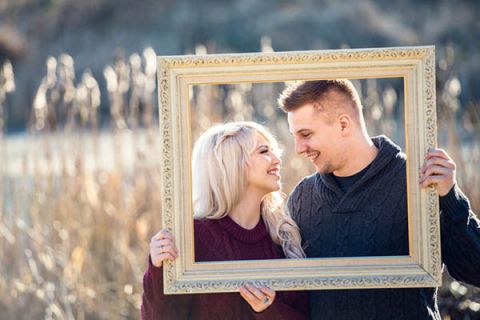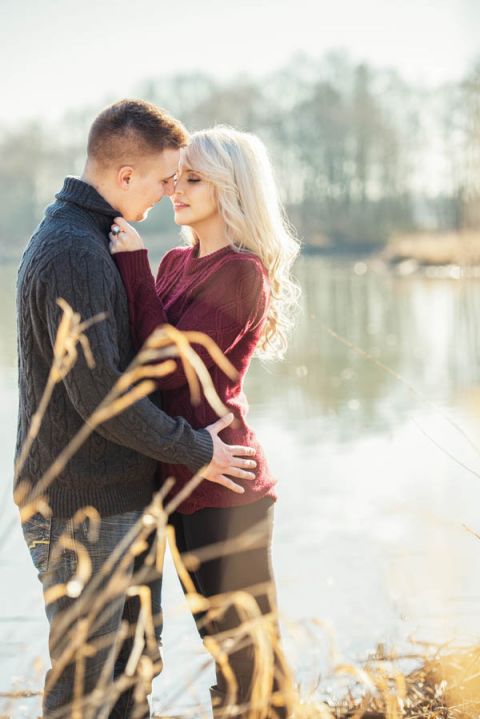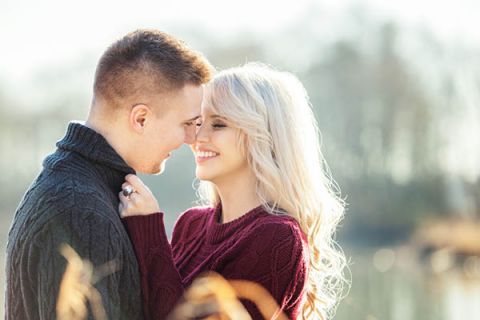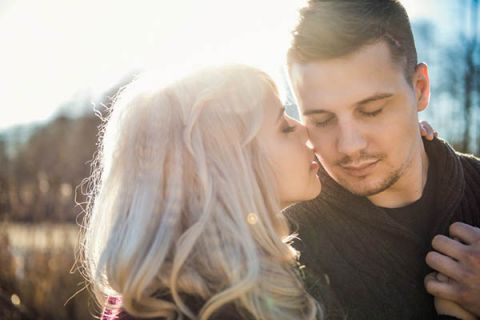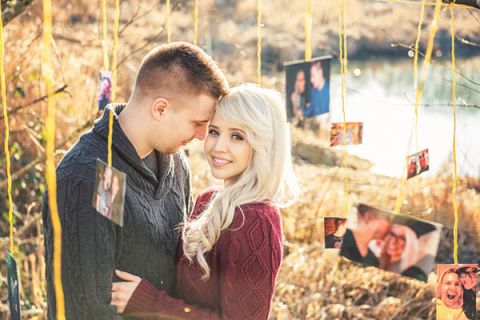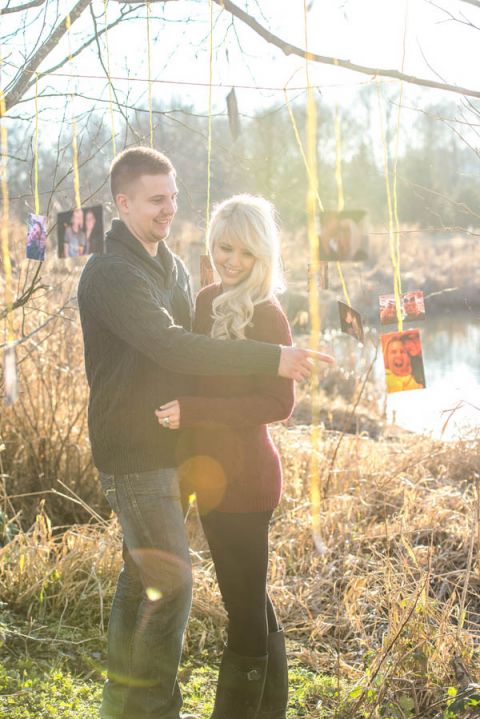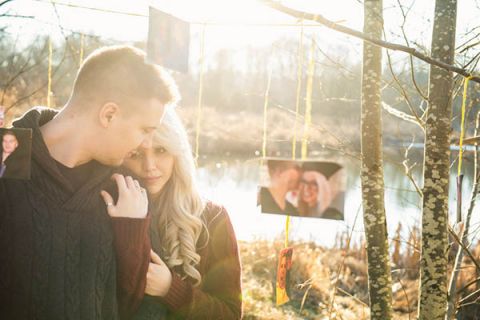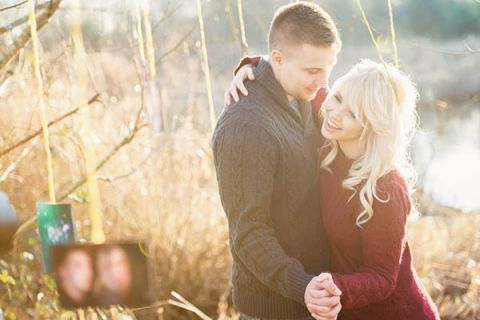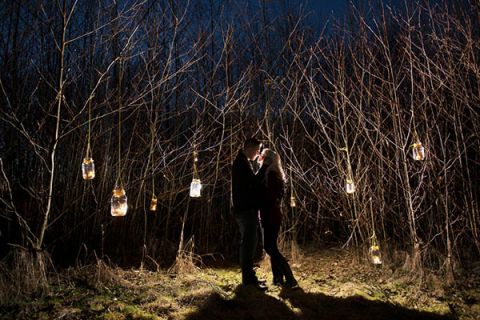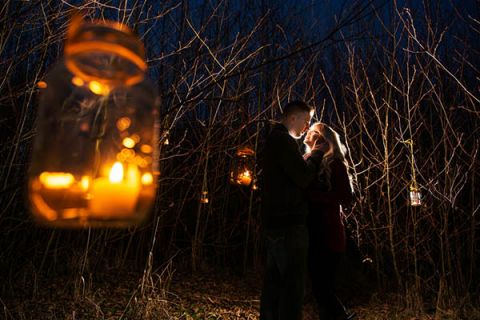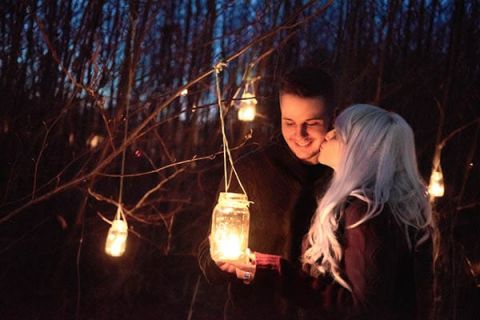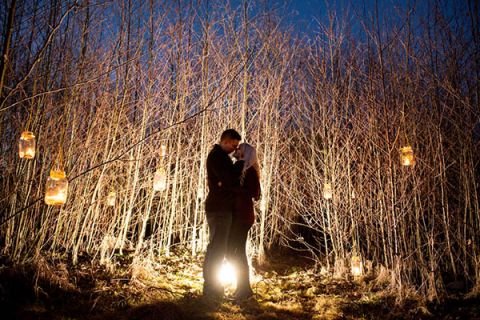 Photo Credits:
Photography by L'Estelle Photography | Makeup by AC Makeup | Submission via Two Bright Lights