Sally and Steven knew they wanted to elope in Paris instead of a having a big wedding day! They planned their whirlwind wedding trip with boutique French team Do It Paris Way, from the intimate hotel balcony ceremony to the Eiffel tower portrait session! They opted for non-traditional wedding style at every turn, from the spur of the moment elopement dress to the bouquet of balloons instead of flowers!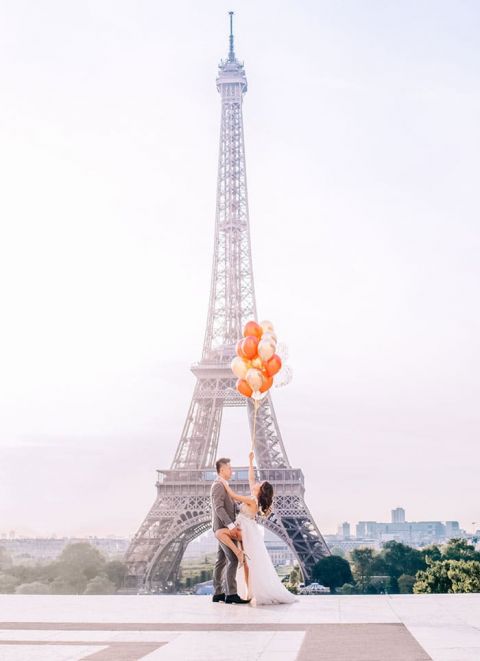 You'll want to elope in Paris after seeing these photos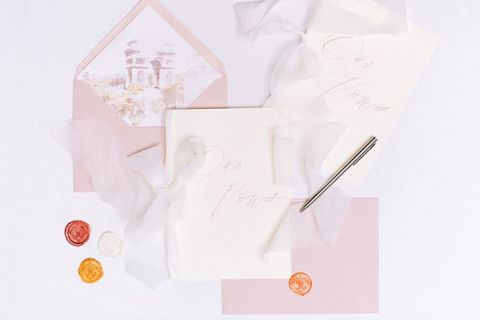 With a unique and small wedding ceremony rather than a big celebration, the couple didn't have traditional wedding invitations. Their stationery details included stunning vow books hand lettered by calligrapher Champagne Baguette as a keepsake of their intimate pledges to each other.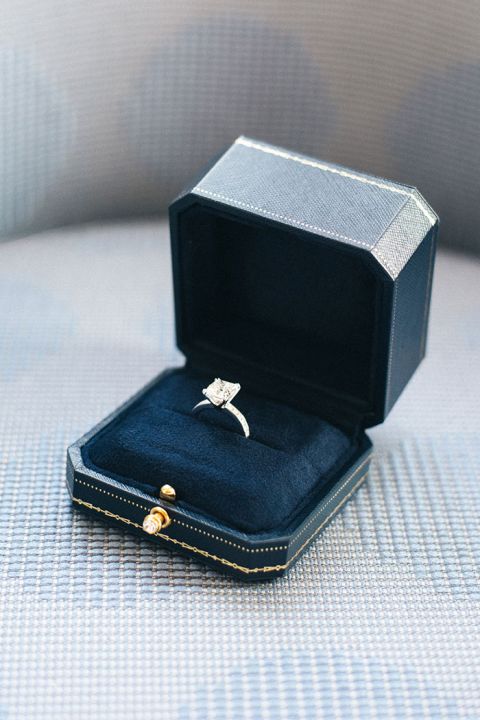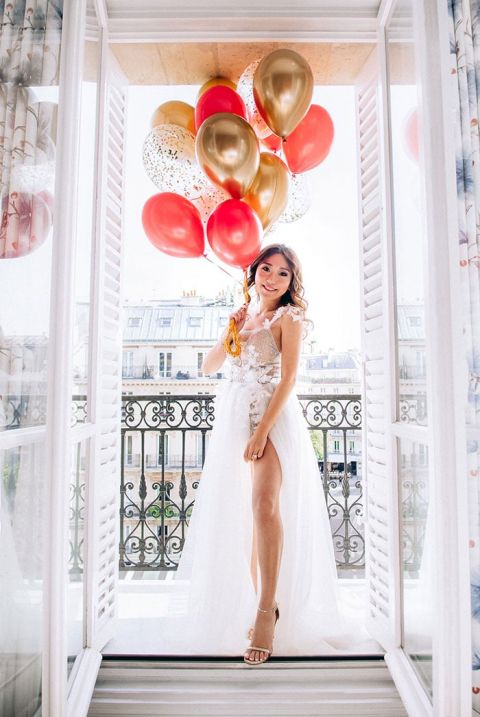 A small wedding can still be big on fun! Instead of traditional wedding flowers, bride Sally turned to Wow Factory for a balloon bouquet! The cheerful gold, confetti, and coral balloons added a bright pop to their portraits around Paris – starting with the balcony of their hotel room!
The couple held an intimate wedding ceremony on the balcony of their room at Hotel Splendid Étoile with the most stunning view of the Arc de Triomphe at their backs.
They loved the feel of a wedding day just for the two of them, where they could focus on each other instead of timelines or guests. France was an unexpected destination for the couple, as they had never visited before they chose to elope in Paris! They were inspired by the beautiful photos from Do It Paris Way that showcased the city of lovers as the most perfect backdrop for intimate wedding photos.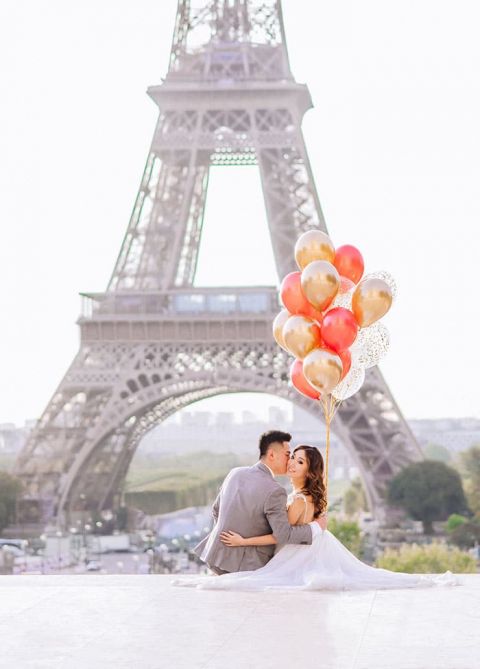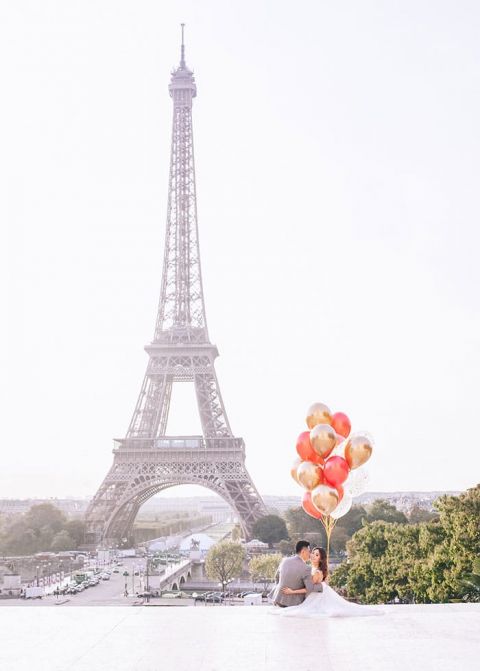 It's always time for the Eiffel Tower! Stunning views from the Trocadero were their next stop, with the balloon bouquet adding a bright pop of color to the Parisian landscape!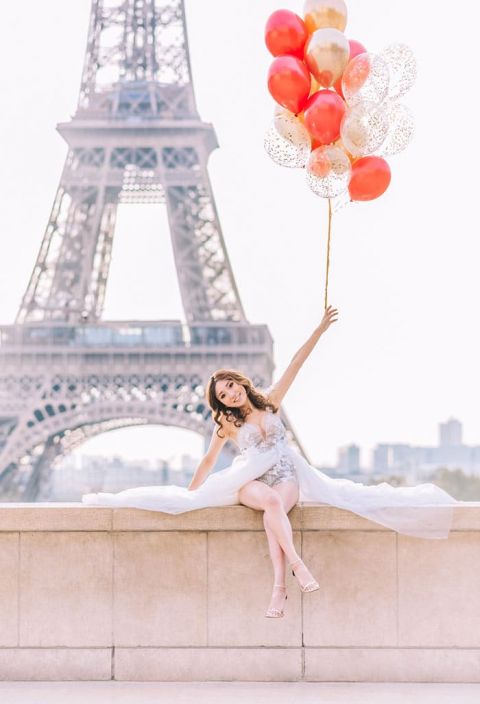 How stunning is Sally's elopement dress! She found it on a spur of the moment shopping trip before they jumped on the plane to Paris – the gorgeous and non-traditional wedding dress was a fabulous last minute find with a beaded romper underneath a tulle overskirt with a high slit! The convertible wedding dress was a stunning choice to elope in Paris, with a high-fashion feel and stunning silhouette that made for couture wedding photos!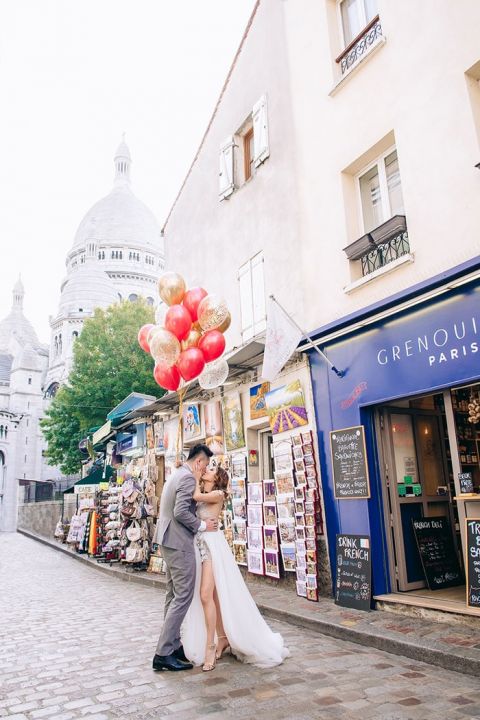 They wandered down intimate Parisian streets that felt like little villages in the heart of the city. They toured from Luxury Place Vendôme, past Sacre Coeur, and stopped at Parisian cafes on their way. The result was a private and romantic tour of the city with the most amazing photos to document their day!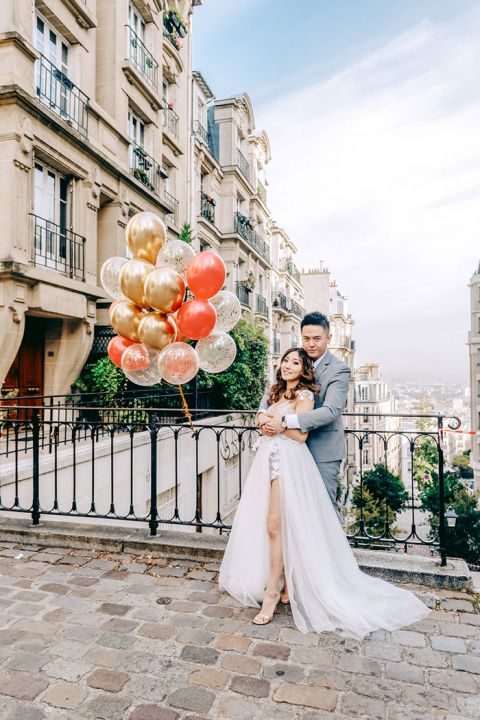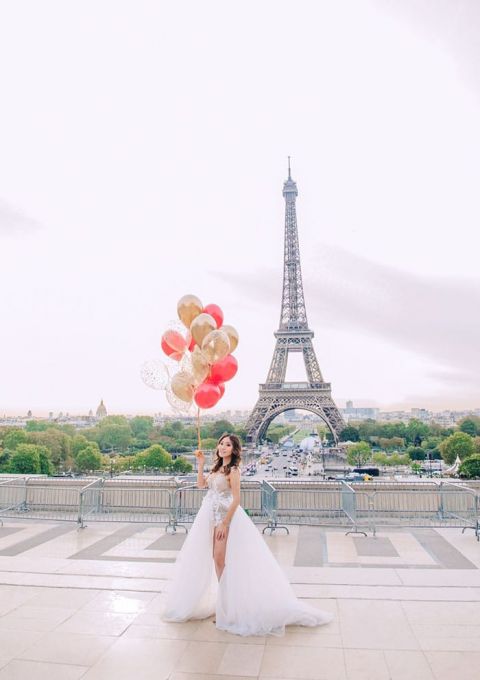 What is Paris without fashion and drama! Their amazing photos showcased the beauty of one of the city's most recognizable landmarks, with the Eiffel Tower taking backstage to this gorgeous couple and their bouquet of balloons! Their minimalist approach to eloping in Paris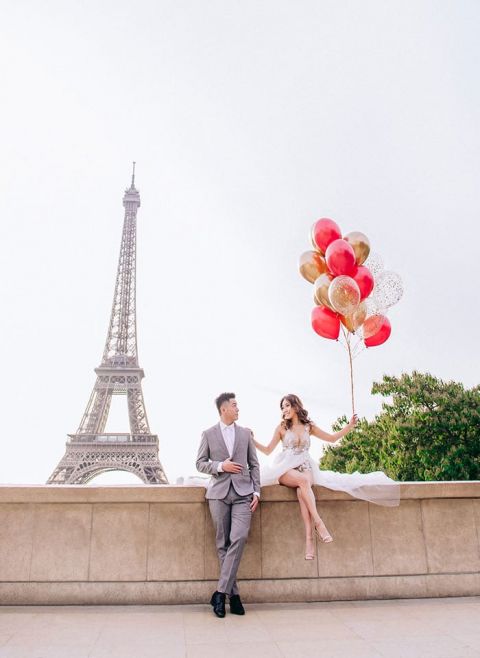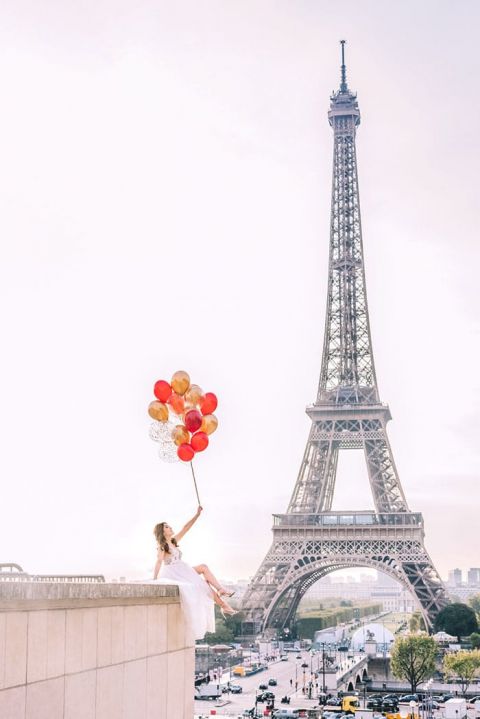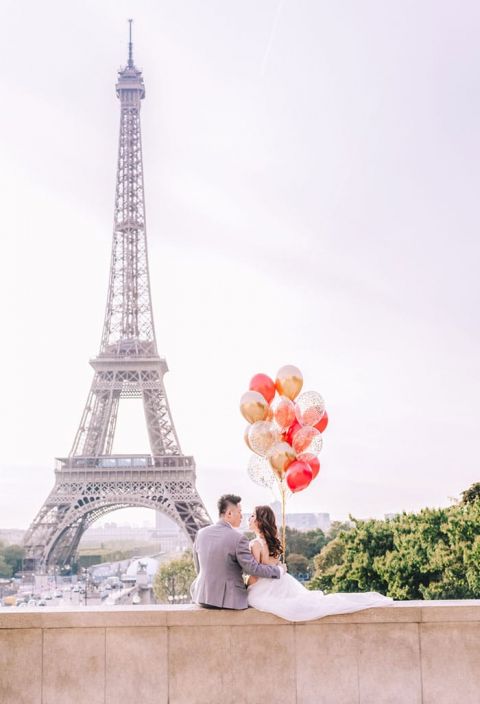 ELOPEMENT VENDORS –
Photography and Event Planning: Do It Paris Way | Wedding Venue: Hotel Splendid Étoile | Balloons: Wow Factory | Wedding Vows: Champagne Baguette