I can't think of a better way to start the week than this colorful bohemian bride shoot! Bride-to-be Samantha's stunning shoot with Joshua Ratliff Photography embodied her effortless and natural style with a gorgeous wedding day twist. Vibrant flowers and a gold flecked braid were the perfect additions to this magic hour bridal shoot in Texas!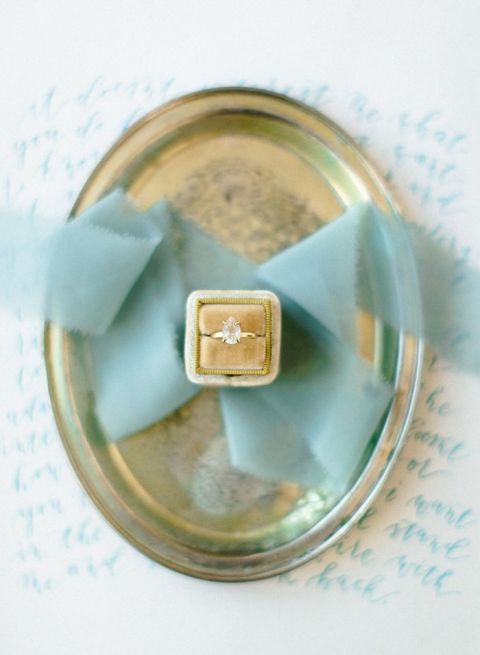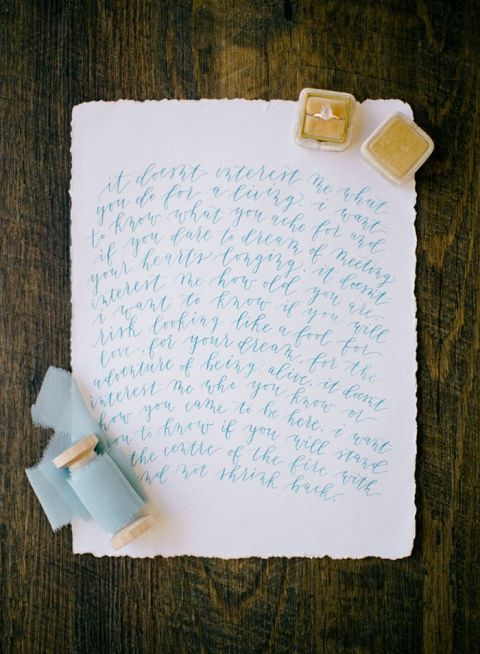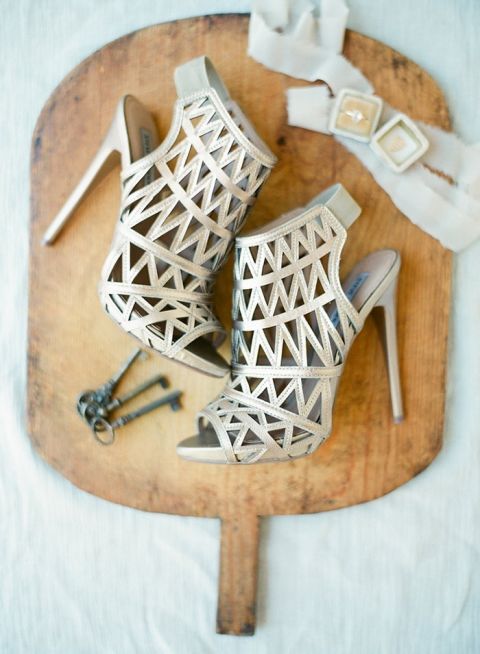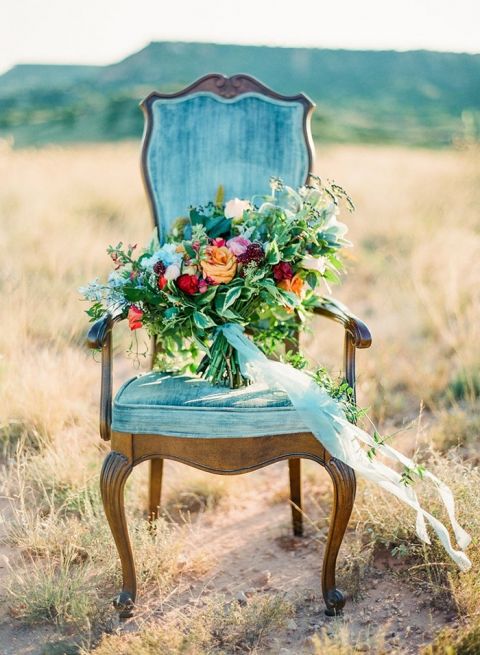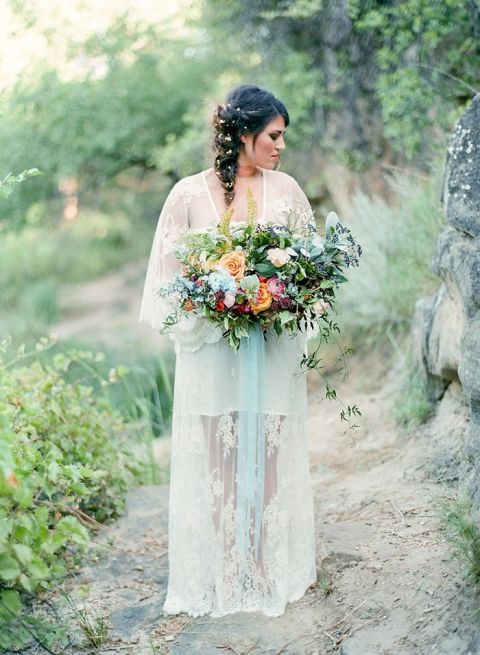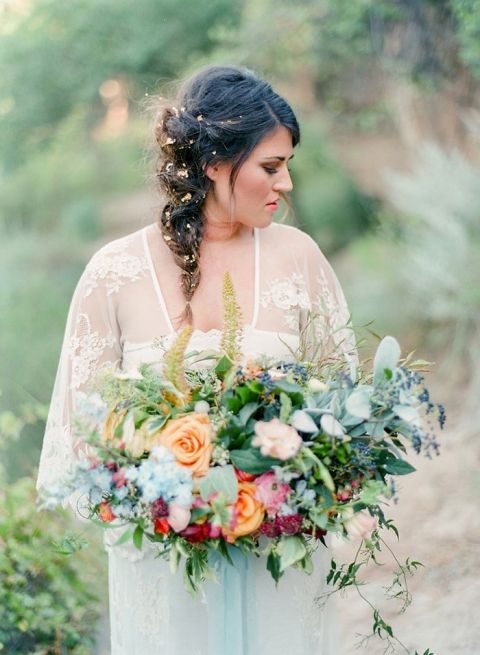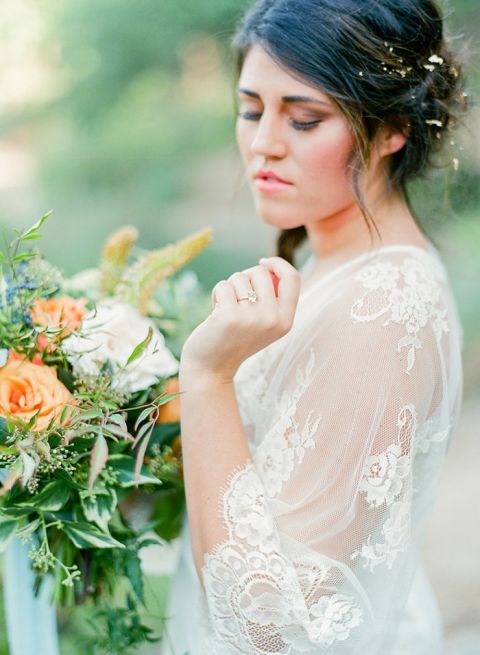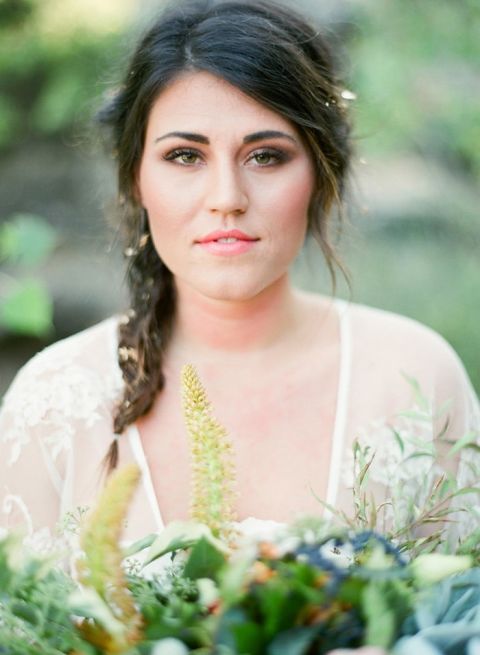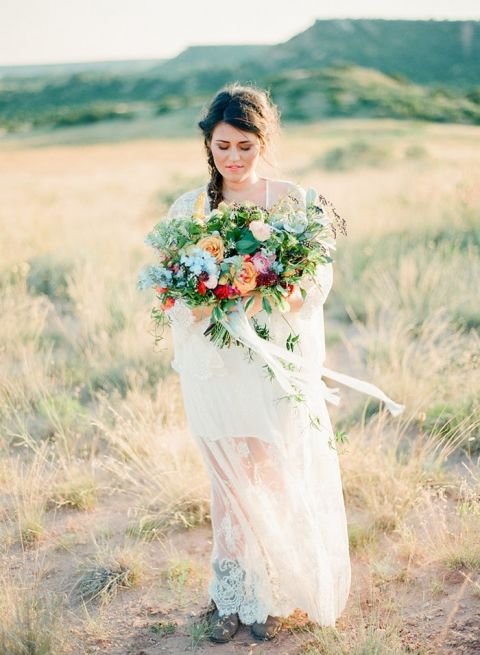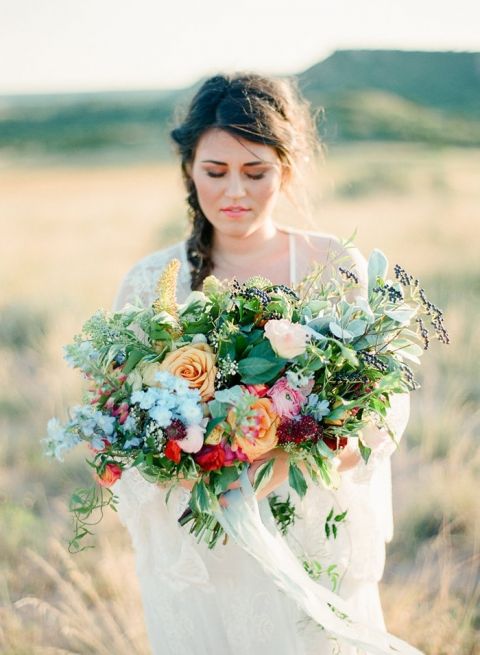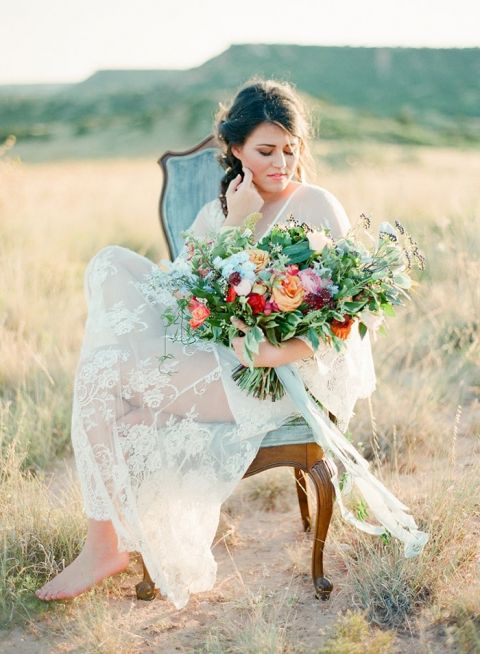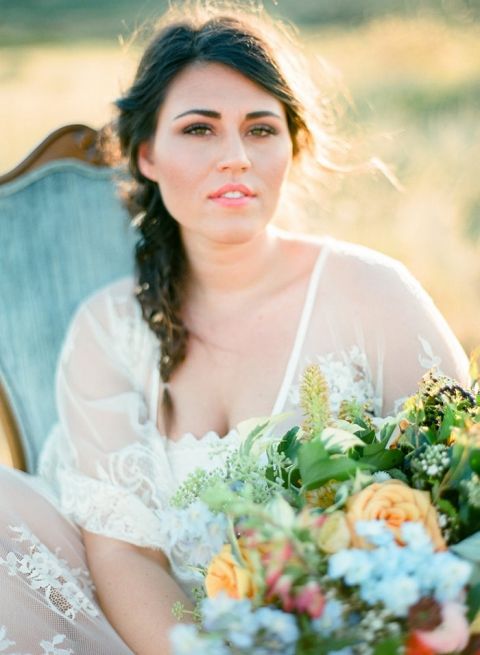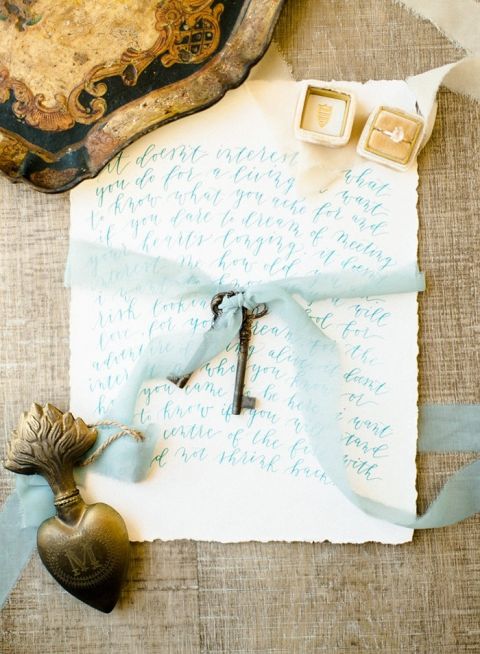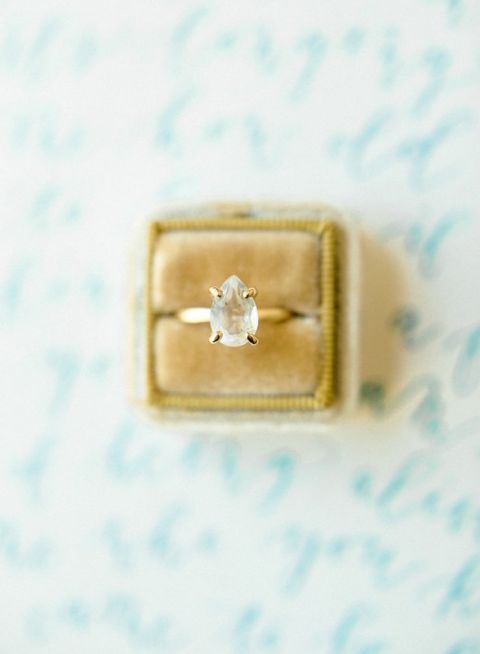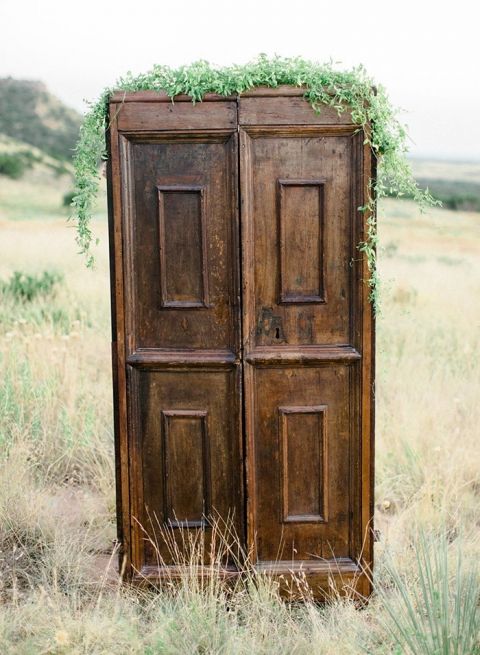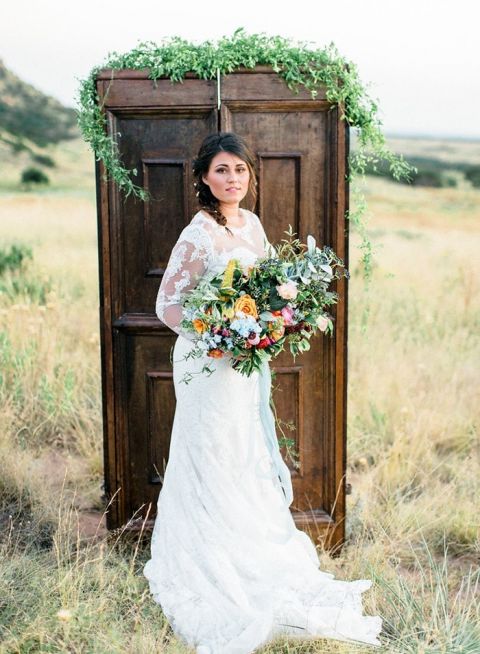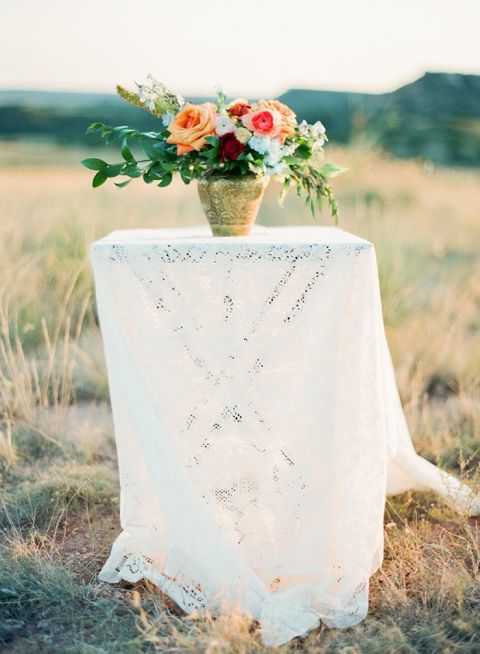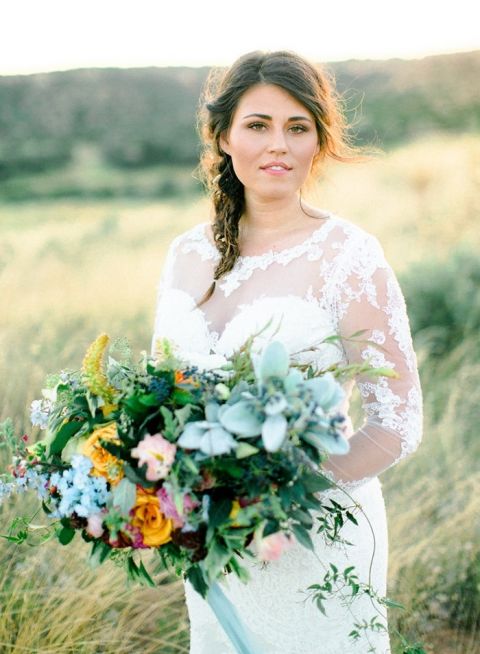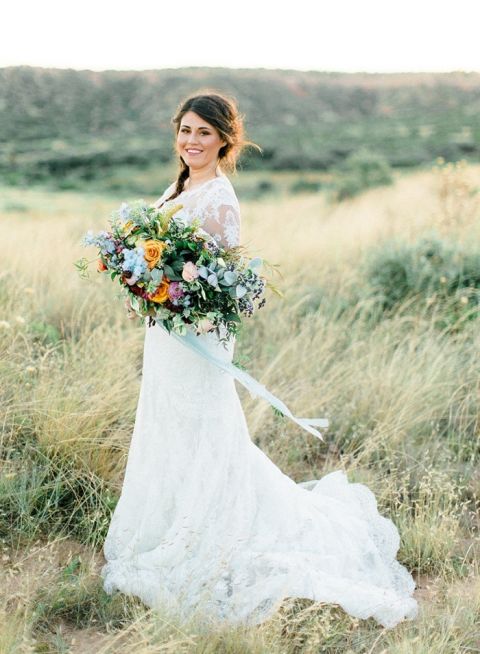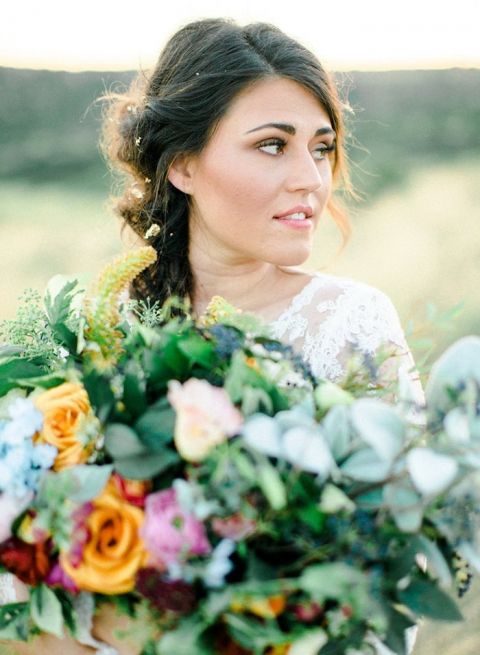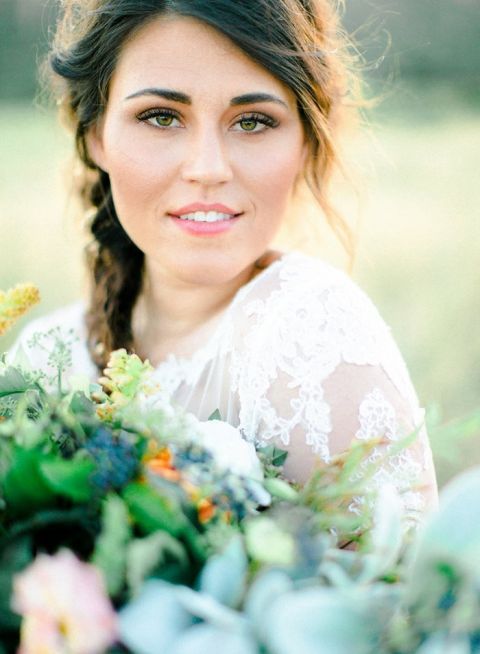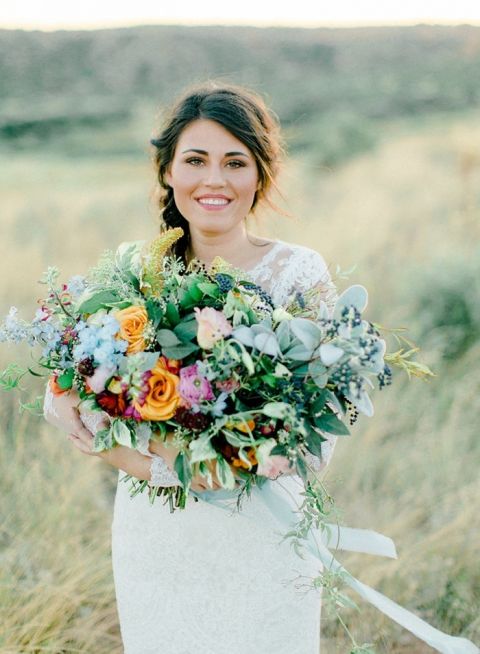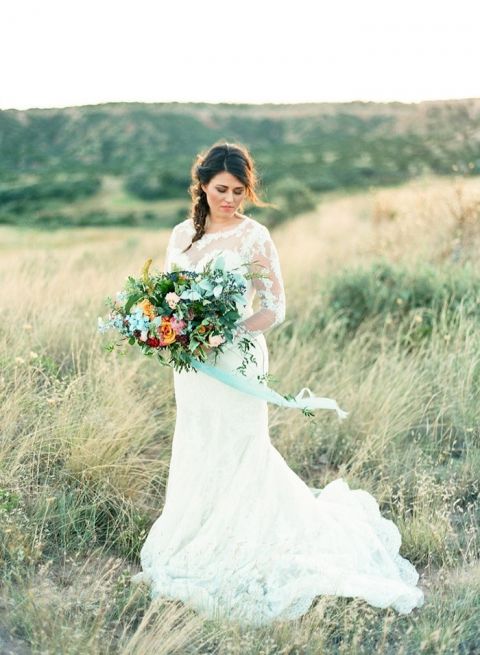 The golden summer prairie setting wasn't just a naturally beautiful backdrop for this lovely shoot – it held personal meaning for the bride as well. Samantha met her fiancé, Hayden, near where the Lubbock, Texas, set shoot took place, so it held personal history for the bride-to-be. She wanted her bridal look to reflect her personal style, so a laid back but still chic bohemian look perfectly fit the bill. A sheer lace gown and romantic long sleeve wedding dress captured the effortless romance of her wedding day look, especially when paired with Carly Potter's stunning and colorful bouquet. Jalie Kimbrough styled the gowns with a sideswept braid that framed the bride's face, accented with flakes of gold leaf that caught the setting sun. Natural and romantic bridal makeup finished off the look to gorgeous effect while keeping Samantha comfortable in her own skin.
A pear shaped crystal engagement ring set in a gold band and laser cut bridal booties were the perfect cappers to an effortless and romantic bridal look. Vintage decor from The Nest Egg Antiques added antique accents against the wild prairie setting – antique doors draped in greenery created a dramatic ceremony backdrop, while a vintage velvet chair added a pop of signature aqua against the golden landscape. Inkling Calligraphy hand lettered the bride's vows for a sentimental and beautiful keepsake.
PHOTO CREDITS – 
Colorful Bohemian Bride in a Magic Hour Shoot