I've lived in the Central Coast of California for most of my life – it's a place of rugged beauty and vivid color, often swathed in a dampening blanket of ocean fog. On foggy days, a drive along the coast reveals waves the color of frosted seaglass, lined in stands of muted cypress, redwood, and eucalyptus. Verdant wildflowers bloom against the dunes and hills of golden grass in bright pops of color, glowing in the silver mist.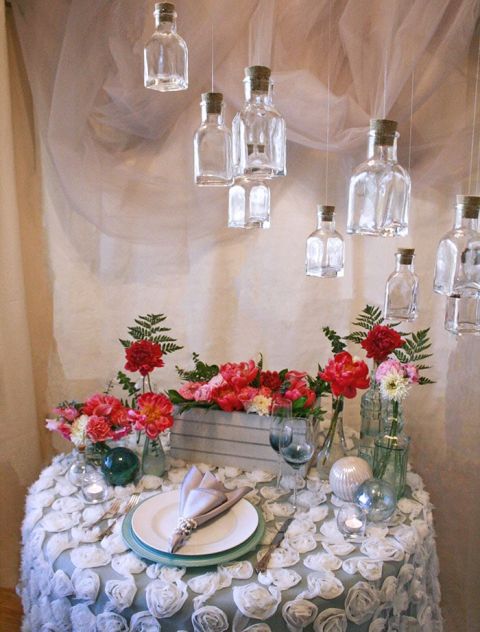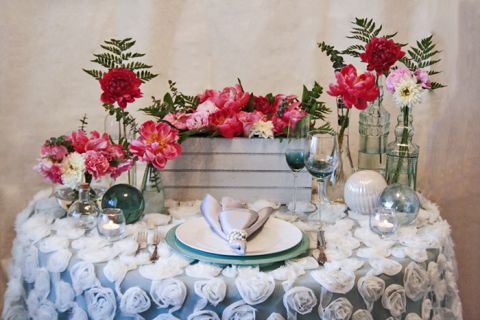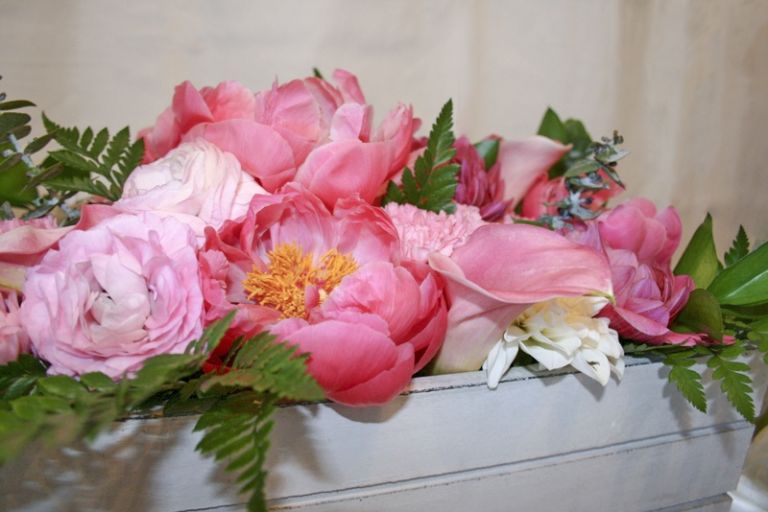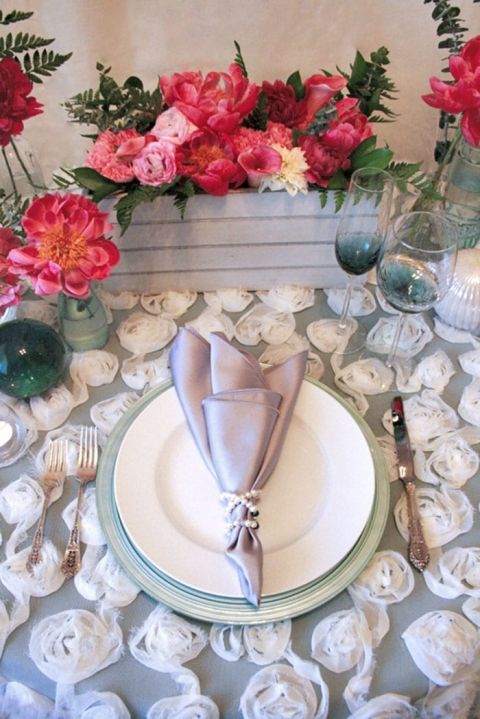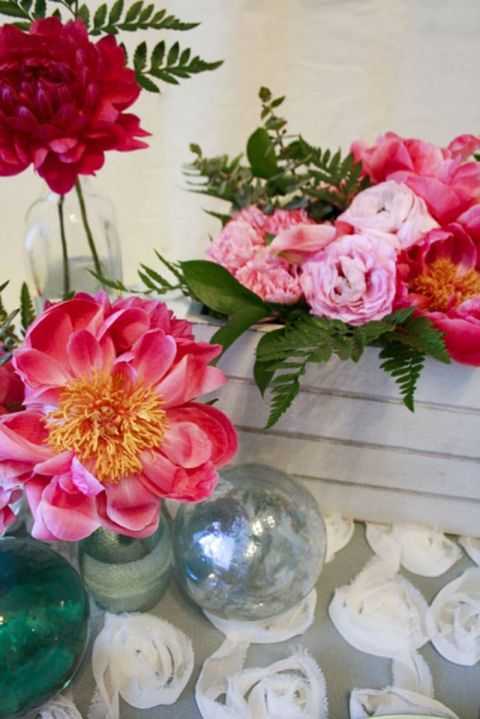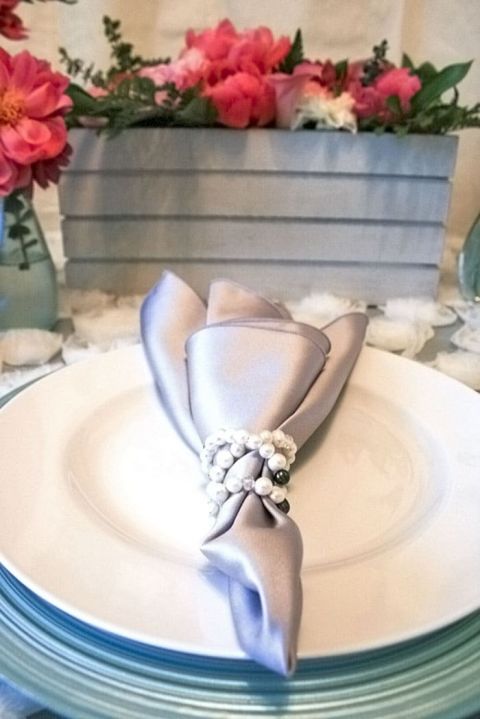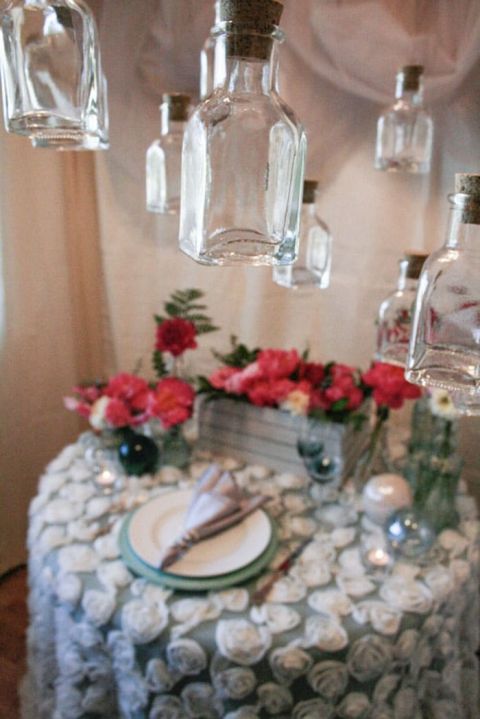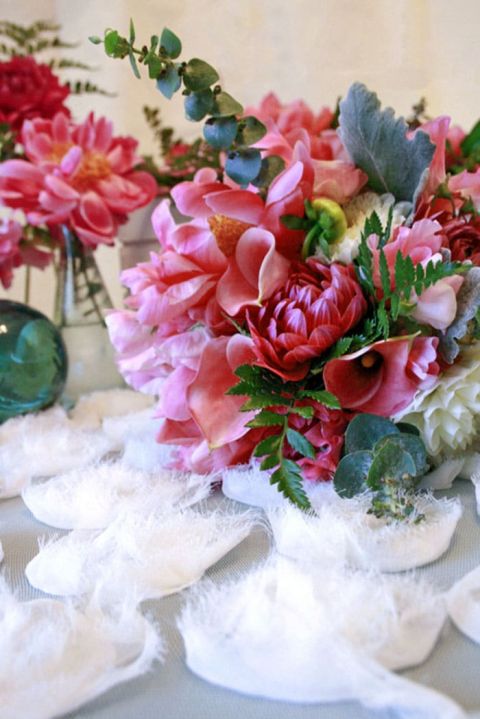 To capture that look, I wanted to set my Sweetheart Table with muted greens, cream, and gray. The underlinen of Hazel Green was softened by the Boheme overlay of chiffon rosettes, and paired with seaglass hued glassware. I wanted to incorporate bottles on both the tabletop as well as my handmade bottle chandelier, which was hung against a backdrop of draped gray tulle to emulate flowing fog over the cliffs.
Ferns and eucalyptus provided a little lush green to my arrangements of coral peonies, sunset hued dahlias, ranunculus and calla lilies. To add a final touch of the sea, I bound the Lamour Oyster napkin in a handmade wrap of white pearls, studded with black pearls and crystals.
Photo Credits: Styling, Design, Photography, and Florals by Hey Wedding Lady | Linens by Napa Valley Linens | Place Settings by Pier1