I think it's time for another musical post – today is inspired by 'Here With Me' by Grant Harrison! My Sara Bareilles inspiration board made for a huge hit since 'I Choose You' is a perfect song for a sweet and sentimental first dance, and now I've found another one! 'Here With Me' takes a fun twist on a love song by reminding couples that a relationship takes work and effort in order to be successful – it just does it really, really cheerfully!
"Days and nights
Will come, we'll fight,
And that's a guarantee
But I can't help
But think that you're worth it,
I hope that you'll agree,
As long as you're here with me"
It's not only adorable and totally peppy, but a great reminder for couples that marriage doesn't always run smoothly – it takes hard work and effort and the decision to be happy every day, but sometimes all you need is that one person for everything to feel just right. To me, that translated into an utterly joyful design concept full of bright, cheerful colors. The loose arrangement of the song – complete with ukelele! – perfectly lends itself to a fun, casual affair.
Maybe it's my synesthesia talking, but the upbeat tune conjures up an effortlessly fun vibe – down-to-earth, relaxed, and casually chic! An eclectic, colorful palette of summery pink, coral, sky blue, and yellow play nicely off of each other without the need to stick to a formal color scheme. What better way to bring them all together than confetti?! Confetti filled balloons are the perfect way to incorporate a carefree vibe; add in pink peonies, a preppy plaid shirt, and quite possibly the most gorgeous floral arch ever, and you have the perfect big day!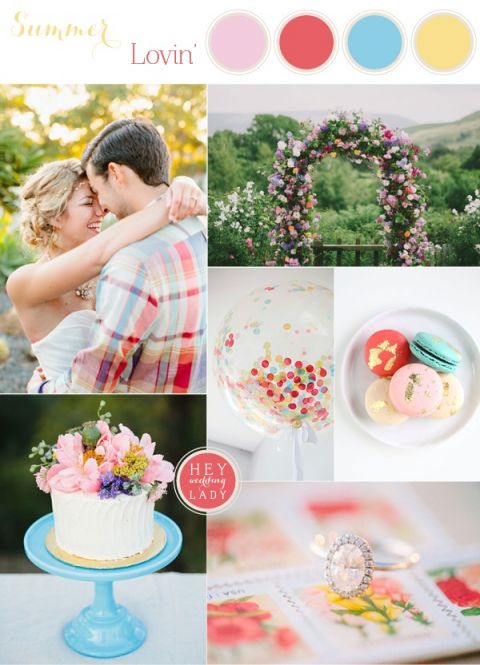 PHOTO GALLERY –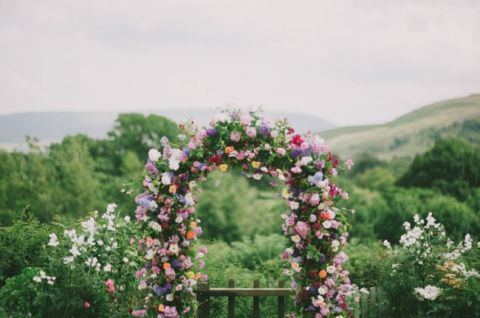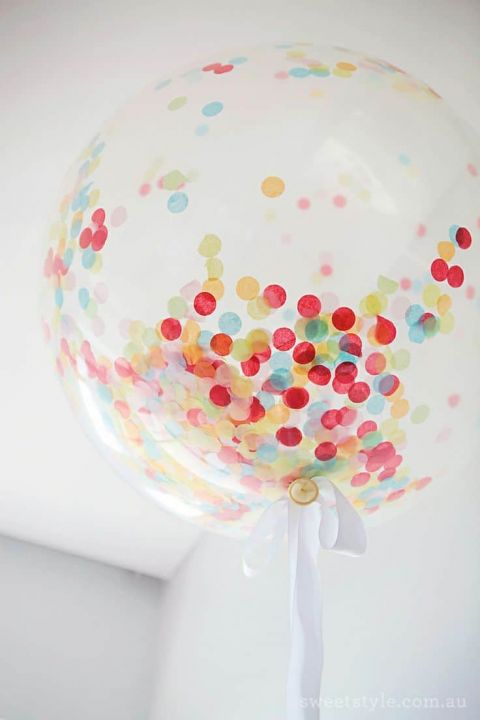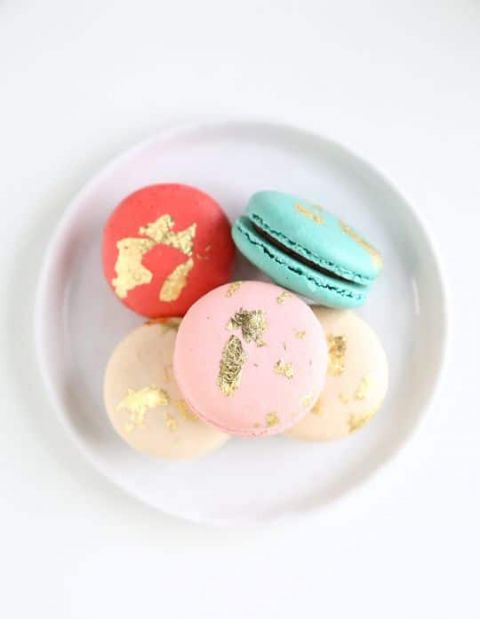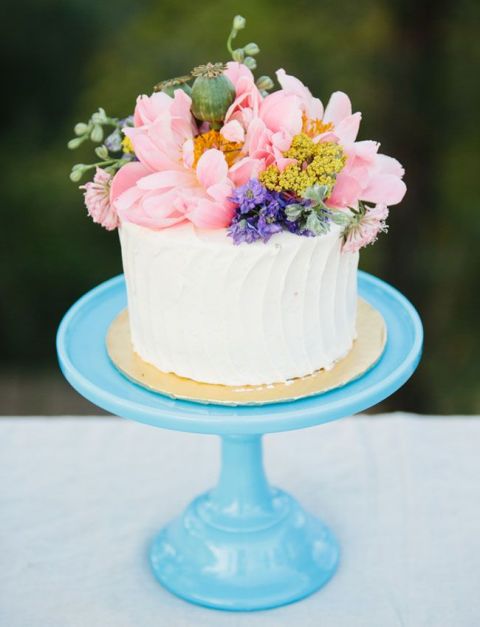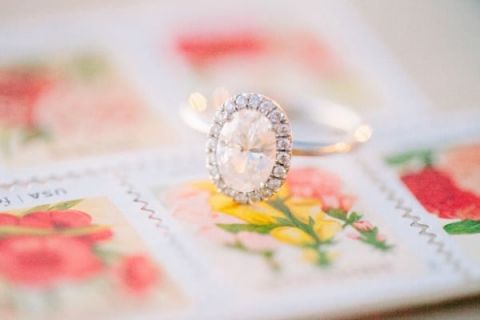 Photo Credits:
Bride and Groom – Photography by Mason And Megan Photography via Style Me Pretty | Garden Arch – Photography by Kitchener Photography via Green Wedding Shoes | Confetti Filled Balloons via Sweet Style | Macarons via Sugar & Cloth | Petite Cake – Photography by Marianne Wilson Photography, Cake designed by Vanilla Bake Shop via Green Wedding Shoes | Flower Packet and Ring – Photography by Carly McCray Photography via Style Me Pretty