I'm rounding out my celebration of autumn colors with today's bold fall wedding palettes! From bright jewel tones to chiaroscuro-inspired artistic tones to a modern spin on classic fall colors, be prepared for a dose of vivid color and a lot of style!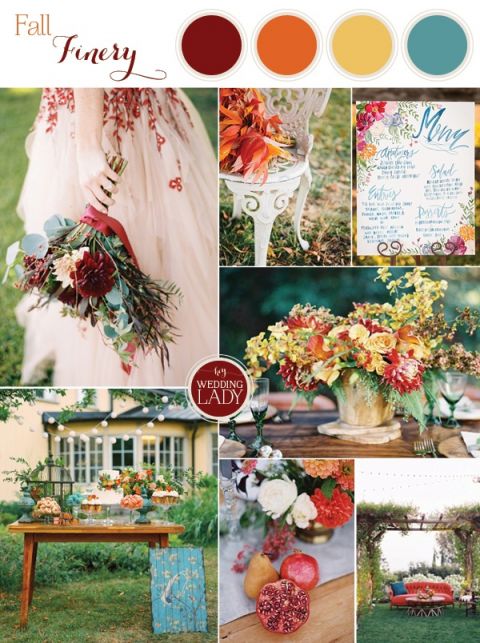 Colorful Autumn Wedding in Burgundy, Orange, and Teal 
If you've only read a post and a half of my blog, it should be no surprise that I adore bold color and feature them whenever possible! If you ask me, the colors are one of the best things about the fall – aside from crisp sweater weather, cinnamon on everything, and the start of whiskey season, of course. Whether it's a modern take on the traditional colors of the fall leaves or a Halloween inspired palette that manages to evoke the dramatic shading of fine art paintings, I am all about bold!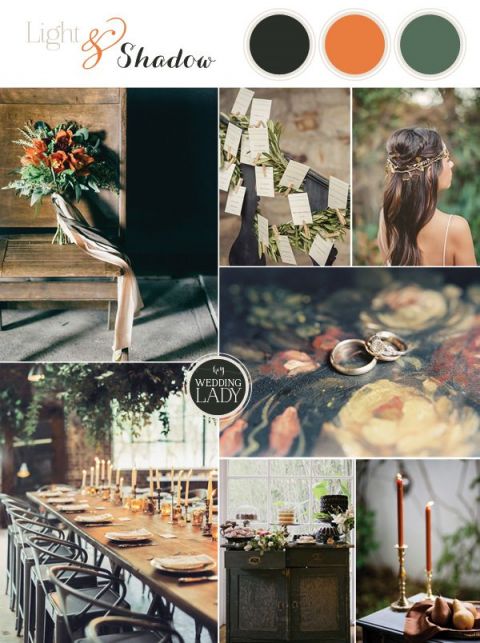 Still Life Inspired Fine Art Wedding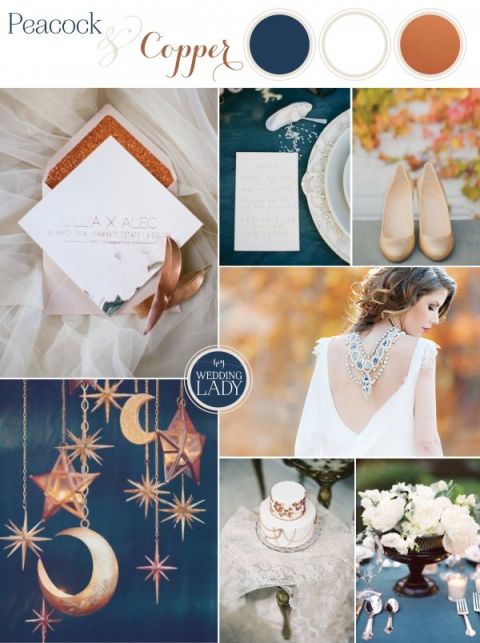 Two of the most distinct hallmarks of the season have to be the use of metallic and jewel tones! Both happen to be personal favorites of mine, especially this combination of peacock blue and on-trend copper, or a traditional autumn palette turned into bold gemstone colors!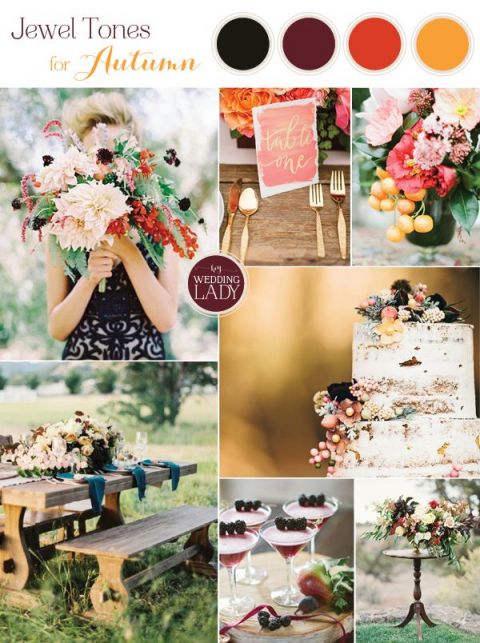 Rich Jewel Toned Autumn Wedding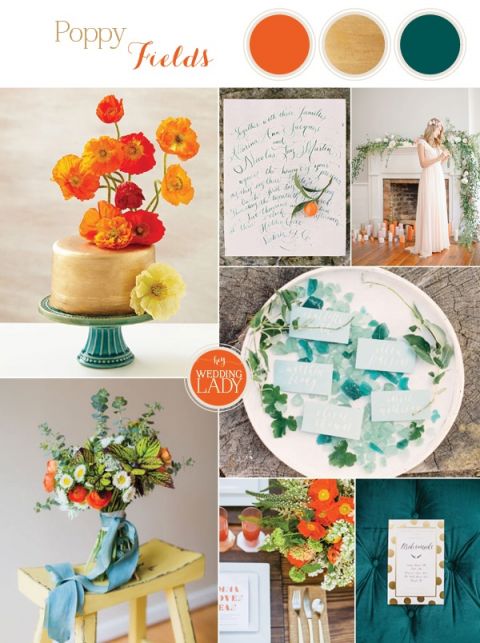 Poppy, Teal, and Gold Artistic Wedding